The Complete Fast & Furious Timeline Explained
The Fast & Furious is a timeless series. It has filled young and old viewers with extreme emotion for the past decade, and it is a franchise to be recognized as one of the most popular. Some of the things that make this franchise so popular are:
The fact that they focus on street racing.
Plenty of adrenaline.
Full of interesting characters.
This article has spoilers, so be wary.
Fast & Furious Movies in Release Order
Here's the released date order of Fast & Furious Franchise: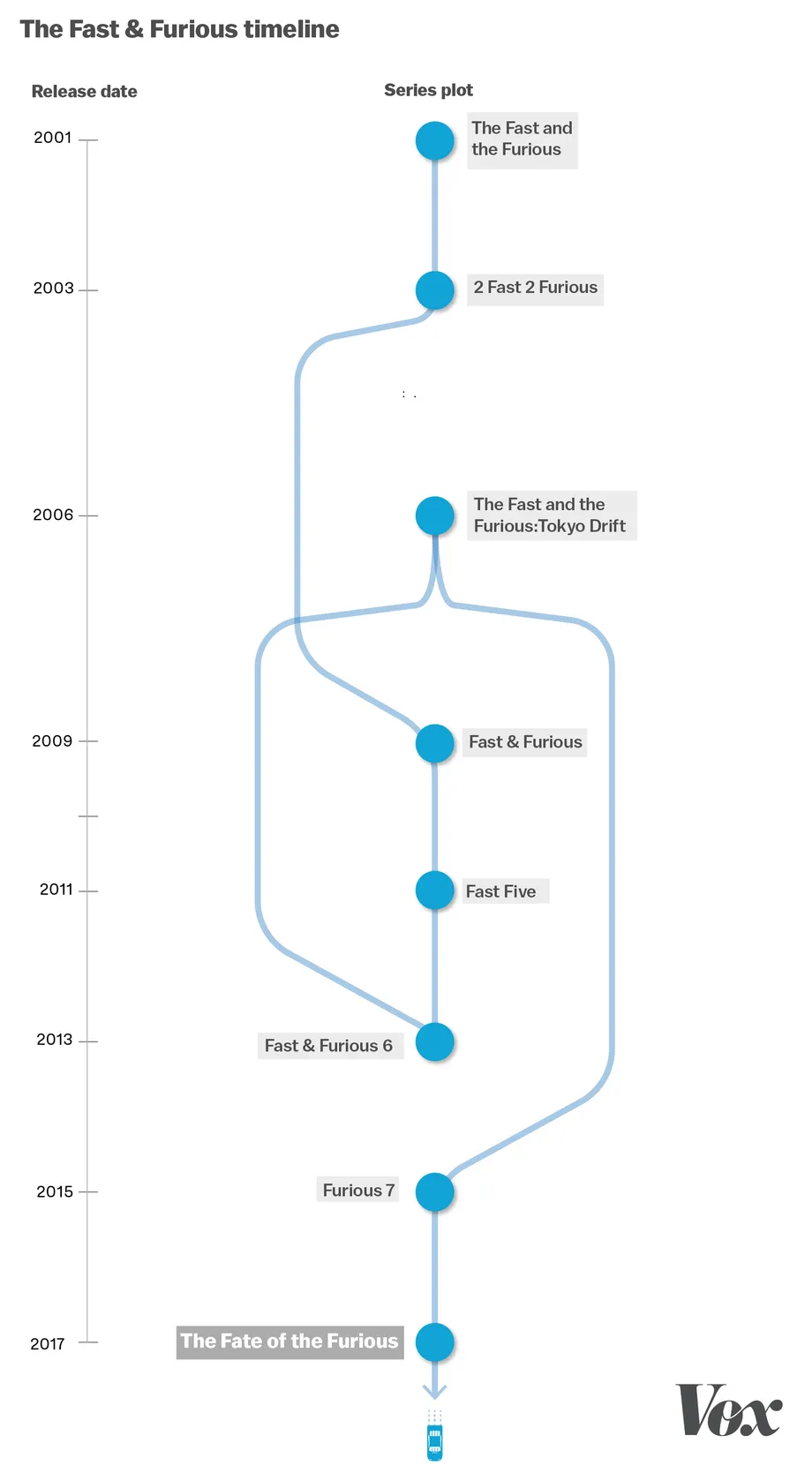 Image Source: vox-cdn.com
EdrawMax Desktop
Create over 280 types of diagrams
Windows, Mac, Linux (runs in all environments)
Professional inbuilt resources and templates
On-premises software for business
Enterprise-level data security
EdrawMax Online
Create over 280 types of diagrams online
Access diagrams anywhere, anytime
Team management and collaboration
Personal Cloud and Dropbox Integration
Fast & Furious Movies in Chronological Order
The Fast and the Furious (2001)
In this first episode of the franchise, we follow an uncovered cop Brian O'Connor that gets himself inside a heist crew led by Dominic Toretto. In this movie, we follow the two protagonists getting to know each other and how they bond. O'Connor feels strongly about his new crew and is bound to break at some point.
2 Fast 2 Furious (2003)
In this take on the fast and furious franchise, the movie does not feature Dominic Toretto (Van Diesel), but it has Walker in it. After following the events of The Fast and the Furious, this movie introduces Tyrese Gibson as Roman and Ludacris as Tej. The two new protagonists.
Fast & Furious (2009)
This game goes back to the beginning of World War II, and it transfers the player to Makin Island, occurring in 1942. The game is developed in a similar model with the player fighting very famous battles throughout WW2 in which he can choose to be an American troop or to be in a Russian squad. It was developed with the other WW2 franchise games, so there was not much innovation there, and it was the second game developed by Treyarch.
Fast Five (2011)
In this take at the franchise, we see the first appearance of The Rock. He plays Luke Hobbs as we see Roman and Tej come back to the movies. This movie is the start of the incredible effects that the fast and furious franchise has to offer. Brian O'Connor and Mia Torretto take her brother out of custody as they travel to avoid borders. As they arrive in Rio de Janeiro, they must do one last job before being free again.
Fast & Furious 6 (2013)
A new villain is introduced in this movie, or better said, a whole family of villains. Luke Evans stars as Owen Shaw, and Jason Statham's character Deckard Shaw also appears in the post-credits scene. After Rio de Janeiro left the crew very rich, they've moved across different countries. But as they are still fugitives, they need to run.
The Fast and the Furious: Tokyo Drift (2006)
This is one of the greatest movies in the franchise, and it takes a turn without their usual stars. The movie is set in Japan and features Han, but fans of the franchise appreciated it nevertheless. Han's unpopularity with the police takes him on crazy adventures, and as he learns about these new radical sports, it only gets worst.
Furious 7 (2015)
In this movie, we have the main characters reunited again as we see the team say goodbye to Paul Walker. Jason Statham is back after appearing in the credit scenes, and we see him fight with Diesel and The Rock.
The Fate of the Furious (2017)
Charlize Theron is the villain in this movie. The movie follows the same formula as many of the others, and it was not particularly well-received by many of the franchise's fans. The starts face another mysterious challenge when a woman named Cipher brings Dom to betray his team.
What Next?
This year fans can expect another movie. With F9, this movie will bring more action to this already adrenaline-packed movie, and it comes out on the 24th of June of 2021.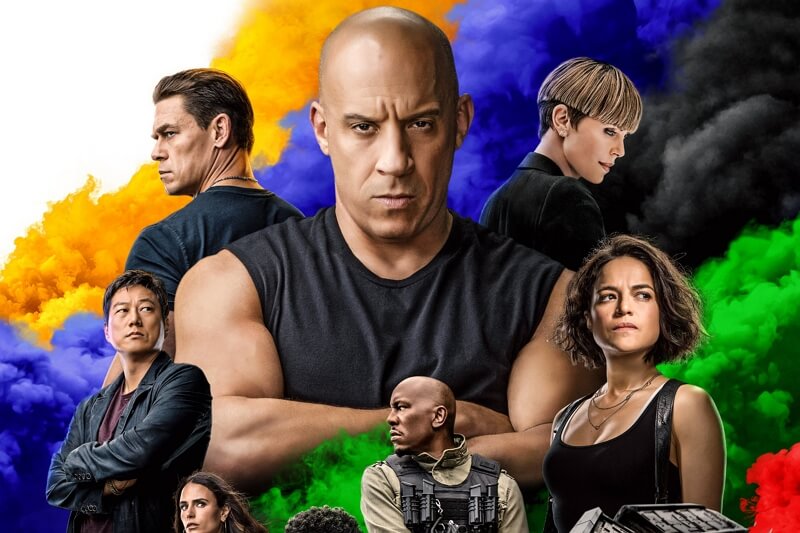 Image Source: www.imdb.com