How to Draw a Network Diagram in Word
Do You Want to Make Your Network Diagram?
EdrawMax specializes in diagramming and visualizing. Learn from this article to know everything about how to make a network diagram and easier way. Just try it free now!
Diagrams, charts, and maps are way easier to understand than text. With everything summarised into a visual representation, one can quickly analyze all the available data and make a judgment. Network diagrams have also become a core component of the business. They provide details of the components and linked PCs. Other than that, they show the data flow from one component to another. Network Diagrams are also essential for project management; hence creating them on a regular basis will require some effort and time.
While diagram software like EdrawMax is solely designed to make diagrams, many people want to know how to create a network diagram in word.Here is how you can create a network diagram in MS Word and EdrawMax.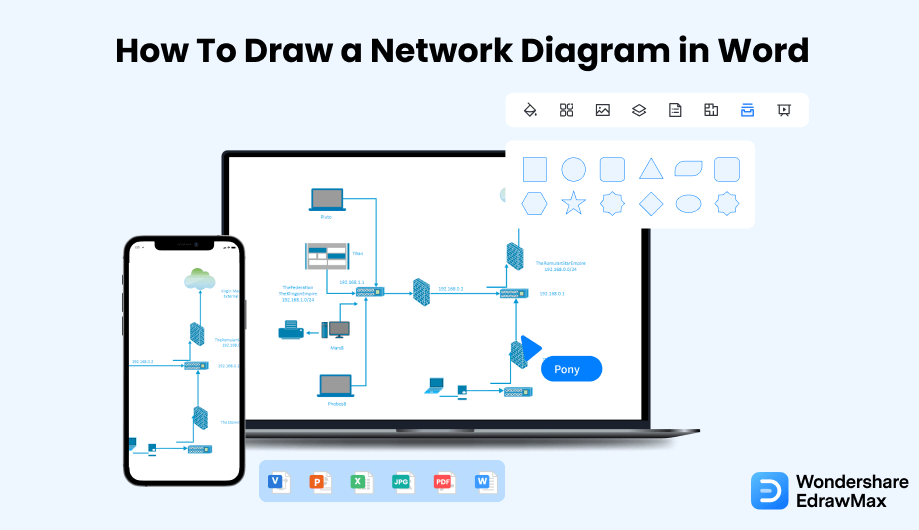 1. How to Draw a Network Diagram in Word
Network diagrams can be tricky and crucial. However, for beginners looking for a very simple network diagram, MS Word might be a good option. MS Word has a decent amount of symbols and templates to get you started on network diagrams. Creating a Network diagram in MS Word is simple. Follow the steps below to make your network diagram and save it.
Open a New File:

Open MS Word and click on New to open a new blank document. Now, click on the Network option and select Detailed Network Diagram.

Choose the Network Diagram:

Next, you will need to select the type of diagram you want from the Network and Peripherals option. From there, either select the ring diagram or the Ethernet network. This will insert the diagram on the page. Once the network is inserted, you can add components like monitors, servers, etc., to the diagram. If you cannot find the networks option, users can use the shapes in MS Word to create their own symbols and network diagram. Lastly, add text to the diagram and write whatever you want.

Connect the Components to Make a Diagram:

How your components connect will depend on whether you have chosen Ring Network or Ethernet. Now click on the Ethernet or the Ring Network menu and bring your cursor to the control handle. You will see that the cursor transforms into a four-headed arrow. Click and drag the four-headed arrow to any component you want to connect it to. As the connection point turns red, you have successfully connected both shapes.

Save and Export the File:

After you are satisfied with your diagram, it is time to save it and exit the application. You can simply press Crtl+S on the keyboard to save your document. You can also go to File and then click on Save from the left bar to save your work. Just specify the location and save it to the desired location on your PC.
How to Draw a Network Diagram in Word:
Open a New File;
Choose the Network Diagram;
Connect the components to make a diagram;
Save and Export the File;
2. How to Draw a Network Diagram in EdrawMax
Now that you have seen the method to create a Network Diagram in Word, let us show you the easiest way of creating a similar network diagram in EdrawMax.
Step1
Open EdrawMax & Login
The very first step that you need to follow is to install EdrawMax in your system. Go to EdrawMax Download and download the network diagram software depending upon your operating system. If you need remote collaboration with your office team, head to EdrawMax Online and log in using your registered email address.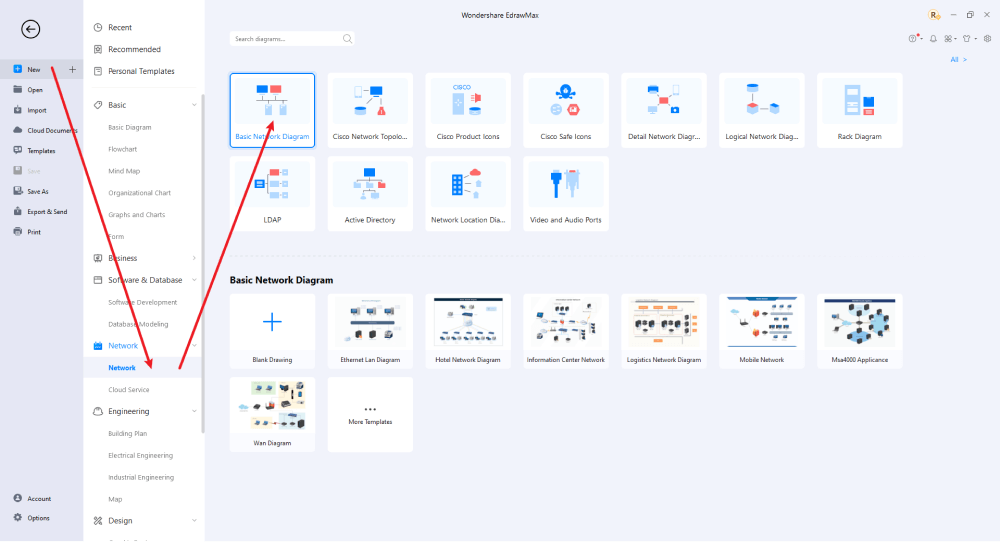 Step2
Select a Template
After launching, the Home screen opens by default. Head to the Template bar and search for Network Diagrams in the search box. In-built network diagram template specific to your search will appear on the screen. Select the template you like and click Use Immediately to open it in a new window for customization.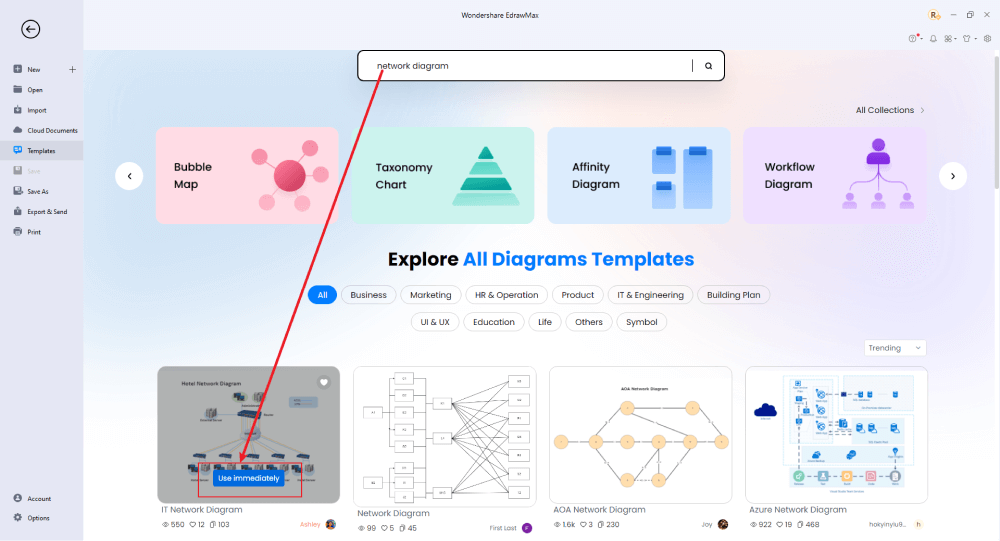 Step3
Create From Scratch
From the EdrawMax homepage, you will find the '+' sign that takes you right to the canvas board, from where you can start designing the network diagram from scratch. Coupled with your technical expertise, you can use a wide range of symbols to draw a detailed network diagram.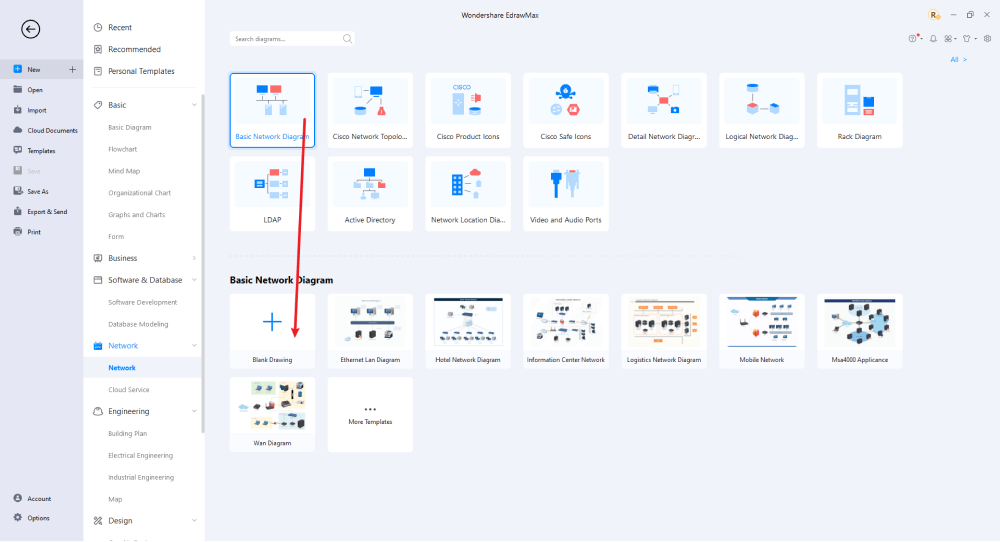 Step4
Add Components
All the symbols are available in the 'Symbol' section in the toolbar. You can also search for more network diagram symbols in the symbol library on the left side of the screen. Click "Symbol>Predefined Symbol>Network Diagram". Then, choose the network diagram icons you want to import to the symbol library on the left side of the screen. You just need to drag and drop the symbol where you want it to be and double-click on it so you can label it according to your needs.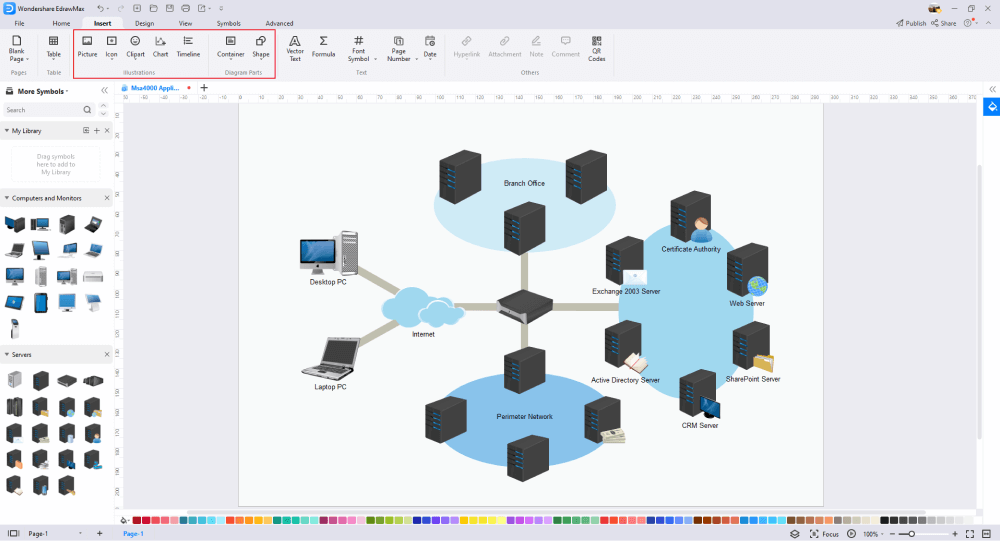 Step5
Export & Share
Once you are satisfied with your network diagram, you can export it into multiple formats, like JPEG, JPG, PNG, PDF, and other Microsoft formats, like MS Word, MS Excel, PPTX, etc. Just back to the main menu, and find "Export" button, You can also share the network diagram on different social media platforms, like Facebook, Twitter, LinkedIn, etc. Moreover, you can print your network diagram for showing with others.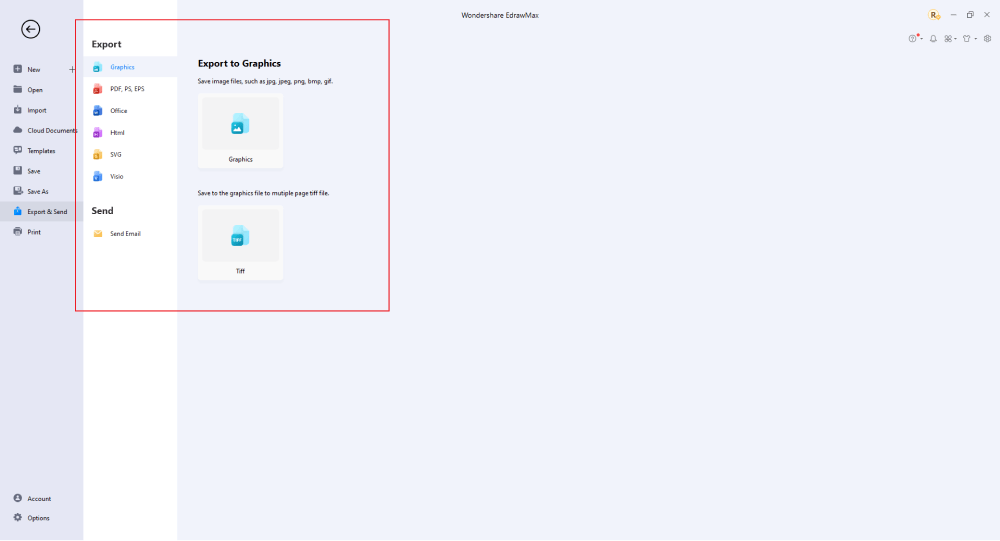 Basically, it is simple to draw a network diagram in EdrawMax, just grab a template and keep customizing, drag and drop professional network diagram symbols to make your plan better. If you are still confused about how to draw a network diagram in EdrawMax, just check the video below.
3. EdrawMax vs. MS Word
Now that you have understood how to create a network diagram in both word and EdrawMax, you will better understand the differences. It is important to note here that EdrawMax is specially made to meet your diagramming needs. In comparison, MS Word is a document editing tool that does not specialize in diagrams.
With MS word not designed to meet all your diagramming needs, the interface can be challenging to use. The options are limited as well as the tools. Compared to that, EdrawMax is a fantastic alternative as it provides multiple professional templates for you to create your network diagrams. EdrawMax is perfect for beginners and professionals alike, with professional-grade tools and a simple interface.
MS Word is mainly an offline tool that does not allow sharing your diagrams in real-time. It also does not allow exporting your data or diagrams into other file formats. Unlike MS Word, EdrawMax will enable you to share your files with your peers so you can work on them simultaneously. EdrawMax also allows you to export your diagrams in any file format that suits you.
While creating a network diagram, or any other diagram for that matter, in MS Word, you will note the diagram does not really turn out as you want. That is because Word offers limited options for making a diagram. It can be challenging to let your creativity flow with only certain styles and designs.
EdrawMax includes a large number of symbol libraries. You may quickly build any type of diagram with over 26,000 vector-enabled symbols. If you can't locate the symbols you need, you can easily import some images/icons or build your own shape and save it as a symbol for later use. Simply go to the 'Symbols' part of EdrawMax and select the 'Predefined Symbol' section from the top toolbar. Hundreds of symbol categories are accessible for you to utilize and incorporate into your network diagram.
Moreover, EdrawMax features a large library of templates. We have more than 25 million registered users who have produced thorough Templates Community for each design. Simply go to the left panel's template section and type any template you're looking for into the search bar. It will bring up hundreds of pre-built templates that you may utilize right away to meet your needs.
Draw a Network Diagram in MS Word:
No built-in templates for network diagrams to save time.

It does not allow you to export in multiple file formats.

MS Word has a limited symbols library.

MS Word works offline and does not allow you to collaborate with other users.
Draw a Network Diagram in EdrawMax:
Create a Network diagram in just a few seconds using one of the available professional templates.

Use any of the available symbols from the vast library or make your own.

Allows you to import and export files from multiple files and upload them on any social website.

Excellent for beginners and professionals.
4. Free Network Diagram Software
MS Word has limited resources when it comes to creating diagrams. While one might be able to create a Network diagram on MS Word, it is not really a satisfactory experience. EdrawMax is a dedicated network diagram software with a wide range of tools and features that will reduce the time and effort you need to create a simple diagram. Here is why we think EdrawMax is just the diagramming tool for you:
EdrawMax has thousands of pre-existing templates that can be modified to meet your network diagram needs. These templates are professionally designed, so you will only leave people in awe once you show them your network diagram.
The symbol library contains 50,000+ vector-enabled symbols that are easy to connect to other shapes and icons. In case you do not find a particular symbol, you can import them or draw one yourself. You can reformat and modify them too.
The drag and drop function is easy to use. You simply click on a symbol and drag it to your page.
One of the best parts about EdrawMax is that it is very easy to use. Unlike other designing software, it has an interface similar to the MS Office suite that makes everything very accessible.
EdrawMax also allows you to import and export your work in multiple file formats.
EdrawMax Desktop
Create over 280 types of diagrams
Windows, Mac, Linux (runs in all environments)
Professional inbuilt resources and templates
On-premises software for business
Enterprise-level data security
EdrawMax Online
Create over 280 types of diagrams online
Access diagrams anywhere, anytime
Team management and collaboration
Personal Cloud and Dropbox Integration
5. Final Thoughts
You must choose software carefully depending on what it is designed to do best. MS Word is excellent for typing and formatting documents. However, it lacks proper diagramming tools. That's why we highly recommend you give EdrawMax a try. You will not be disappointed. EdrawMax will allow you to create professional network diagrams with a very user-friendly interface. With an extensive library of templates and symbols, you will be able to better test your creativity with EdrawMax.
EdrawMax provides affordable options for all the businesses and organizations that create diagrams regularly. Head to the download option and treat yourself to the best network diagram today.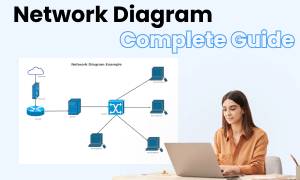 Network Diagram Complete Guide
Check this complete guide to know everything about network diagram, like network diagram types, network diagram symbols, and how to make a network diagram.