How to Create A Network Diagram

Part 1: What is the Network Diagram?
Network diagrams show what the components of a network are and how they work with each other. Physical network diagrams illustrate the relationship between pieces of hardware in a network, while logical network diagrams show the information flow throughout the network. Commonly used symbols in network diagrams include firewall, cloud, server, router, and signal.
Network diagrams are often used by IT professionals to structure networks for both professional and personal uses. They are useful for understanding how a network is set up, and can be used to identify errors or bugs quickly.
For example, basic network diagrams can show the primary pieces of your network and how those pieces are connected. This article describes how to quickly create a basic network diagram in EdrawMax.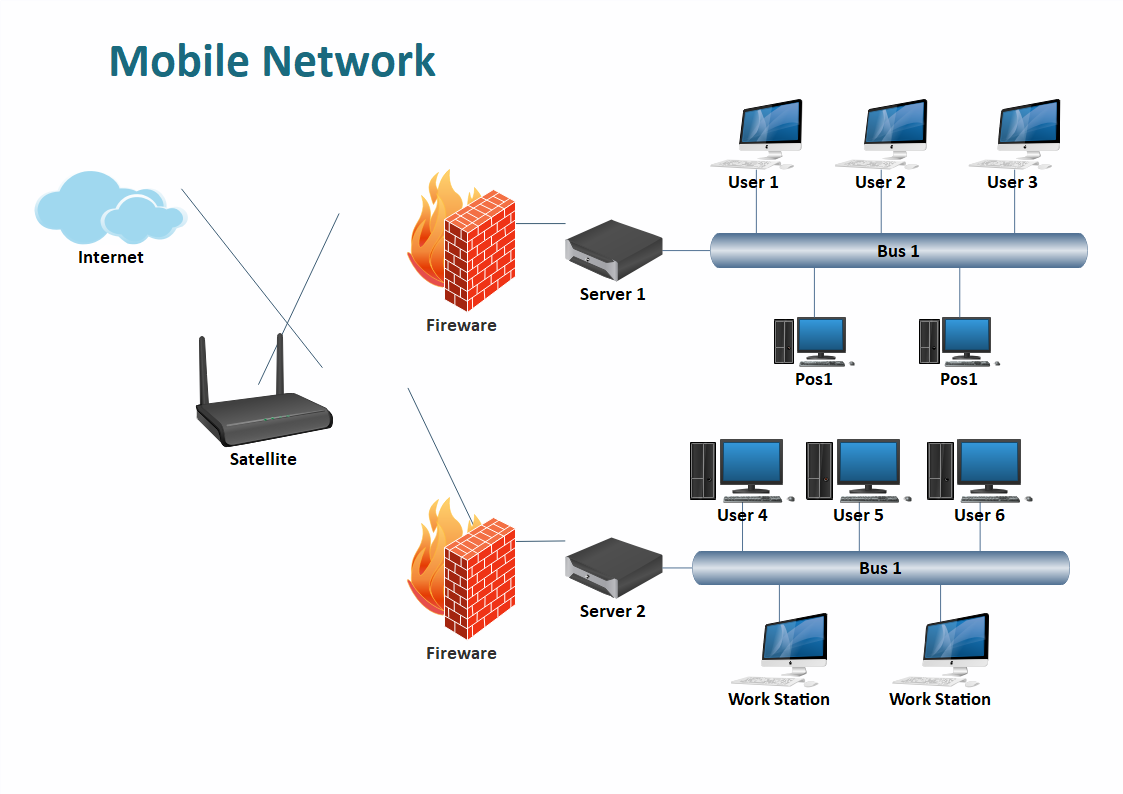 EdrawMax
All-in-One Diagram Software
Create more than 280 types of diagrams effortlessly
Start diagramming with various templates and symbols easily
Superior file compatibility: Import and export drawings to various file formats, such as Visio
Cross-platform supported (Windows, Mac, Linux, Web)
Security Verified |
Switch to Mac >>
Security Verified |
Switch to Linux >>
Security Verified |
Switch to Windows >>
Part 2: How to Create a Network Diagram?
Network diagrams have an upscale set of symbols which makes it easy to visualise different sorts of networks. How to make a network diagram easily? Using EdrawMax to create your own network diagram in minutes. This article describes how to quickly create a basic network diagram in EdrawMax. If you have had Edraw installed, you can create a more detailed network diagram by using the Detailed Network Diagram templates.
Step 1: Open EdrawMax desktop software or EdrawMax Online.
Step 2: Navigate to [New] > [Network] > [Basic Network Diagram] in EdrawMax. Choose a network diagram template that is most similar to your ideal one. You can get a network diagram template from it.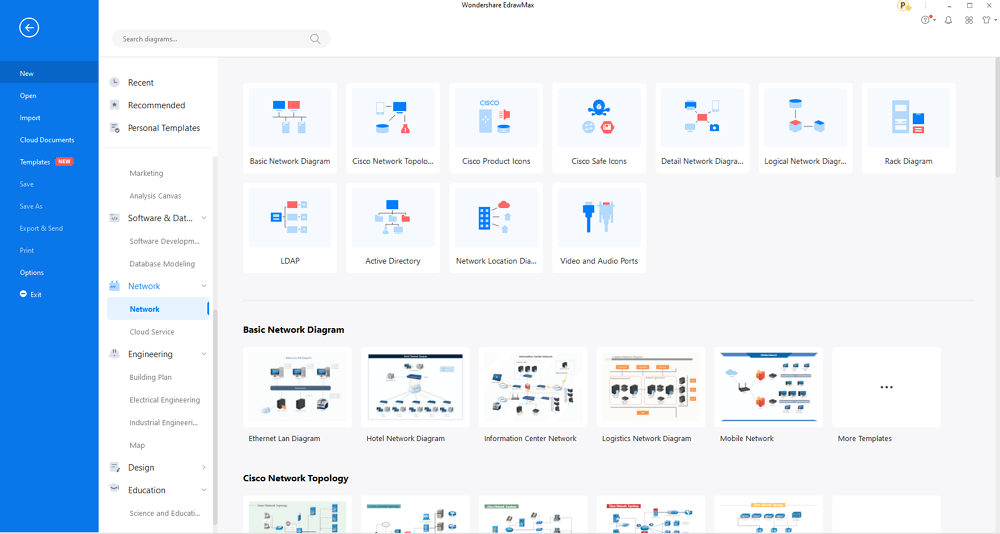 Step 3: Customize the network diagram template as your needs. Also, you can use massive network diagram symbols and elements from libraries in left menu to customize your network diagram.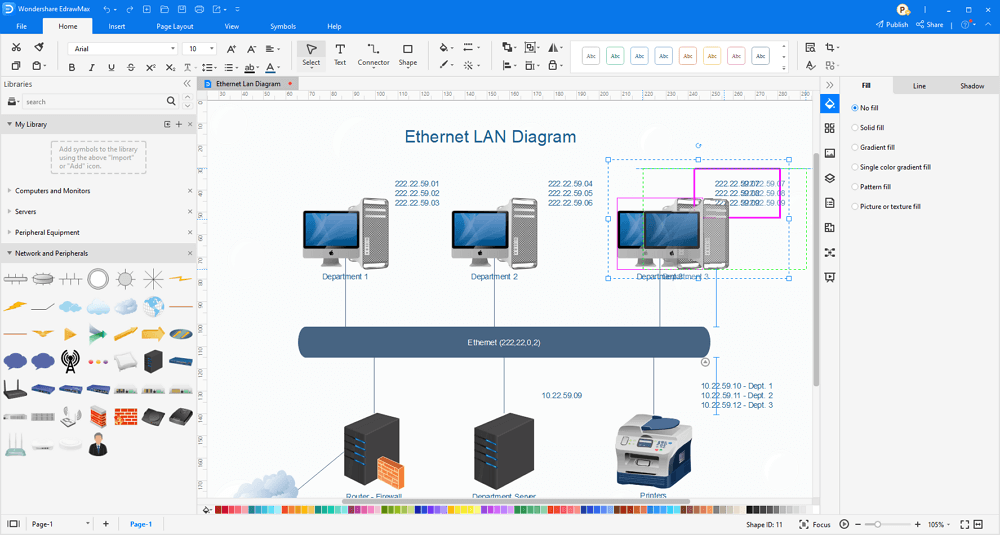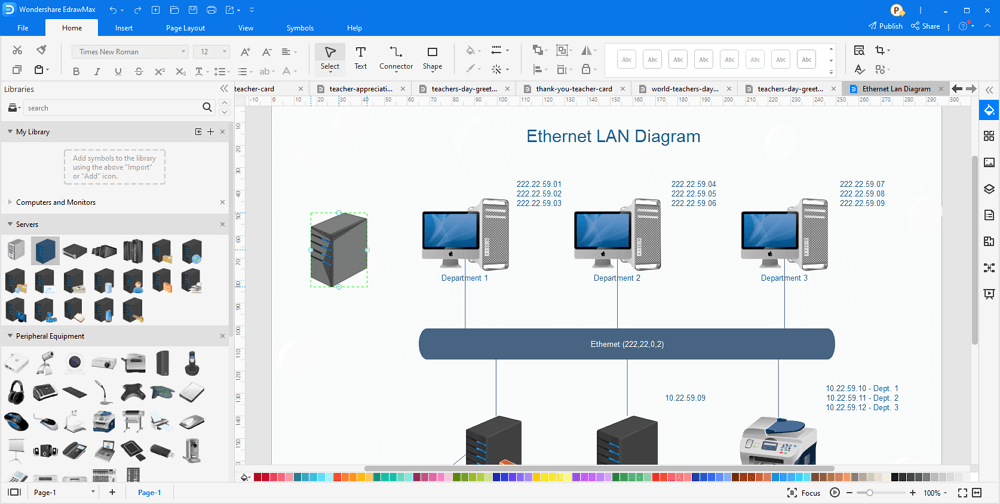 Step 4: Draw connections between components and name your items.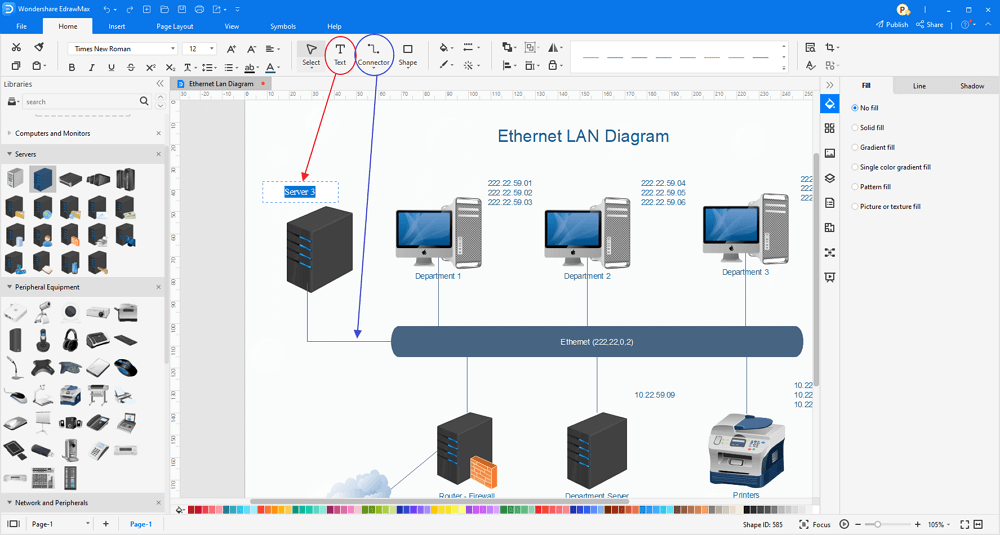 Step 5: Once finished your creation, you can export the file in multiple formats, including Graphics, PDF, editable MS Office file, SVG and Visio vsdx file.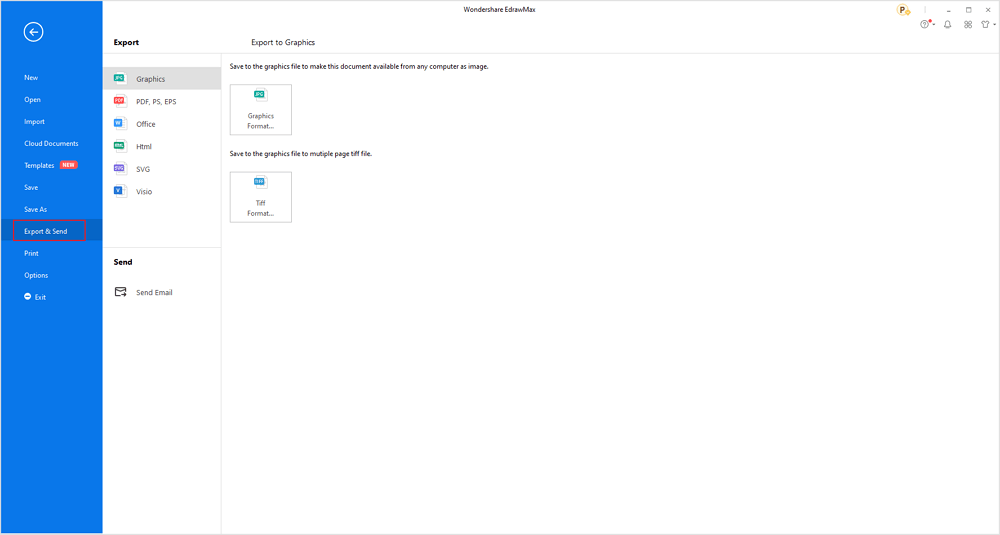 Step 6: Besides, you can share your network diagram with others via social media and web page. Or publish your network diagram in EdrawMax template gallery to show your work with others.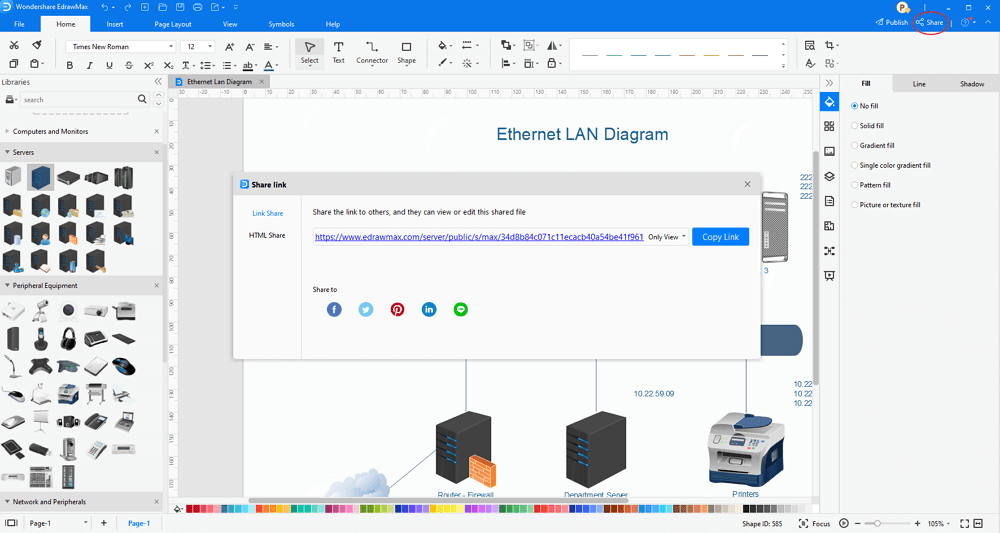 Watch this video to learn more. If the video doesn't play, please visit it at YouTube.
Part 3: Network Diagram Examples
Following are a few network diagram examples that would help you understand the diagram versatility.
Basic Network with sophos XG firewall Device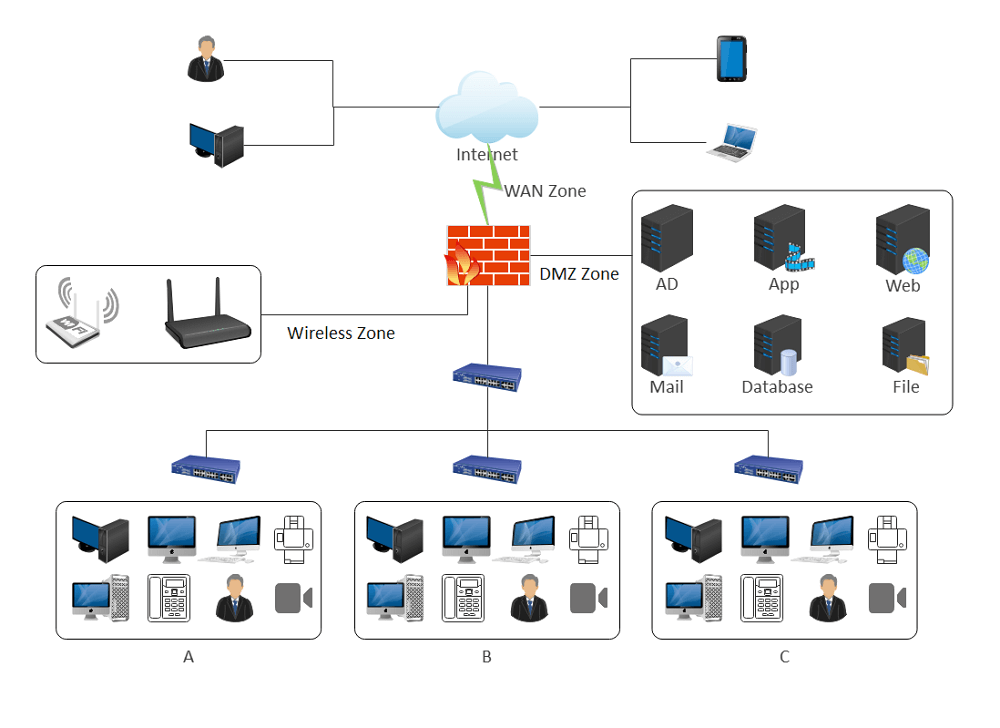 Source:EdrawMax
This diagram illustrates how using a Sophos XG firewall device can help businesses protect their network system. A Sophos XG firewall device is perfect for businesses using multiple WAN lines, and can counter attacks by IPS and DDOS. It also helps with protecting the internal network system, establishing web filtering, and blocking encrypted viruses.
Basic Network Diagram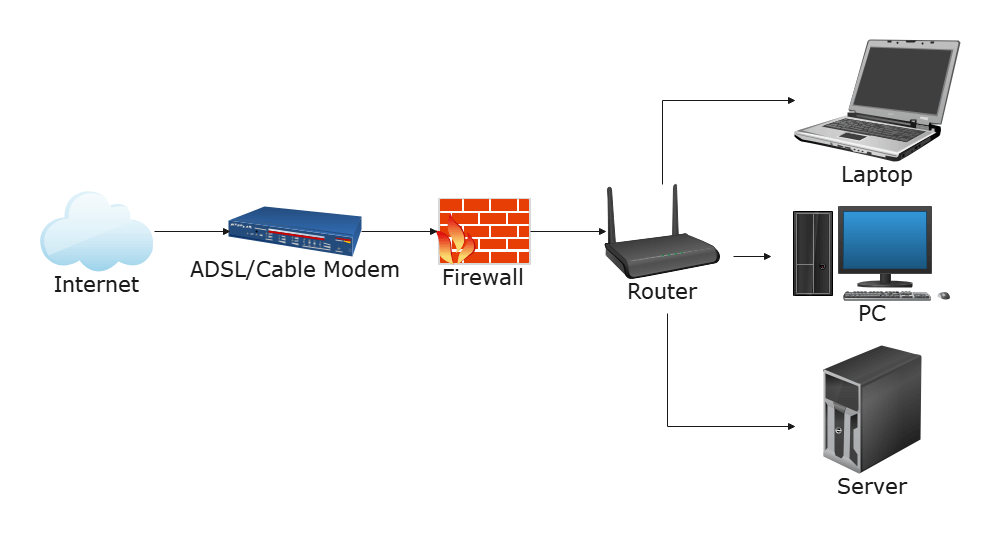 Source:EdrawMax
This is a basic network diagram that illustrates how each component in a computer network works with each other, in order for a laptop, PC, or server to successfully function.
Wireless Network Diagram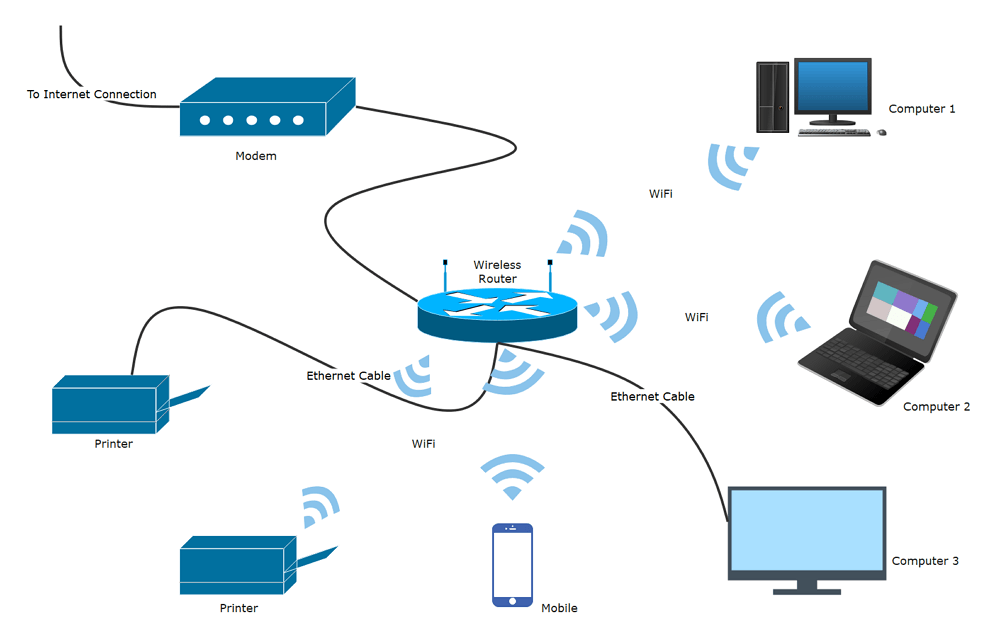 Source:EdrawMax
The Wireless Network Diagram depicts equipment that are connected by wireless signals and satellites rather than wires. WiFi, wireless servers, access points, and other components are included.
Part 4: Use EdrawMax to Create Network Diagram
According to this article, there are mainly three parts to illustrate what is network diagram, to tell you how to create a network diagram in EdrawMax, then shows some network diagram examples. Creating a detailed network diagram with EdrawMax is an effective way to design and document a computer network.
One of the most powerful programs that can compete with Microsoft Visio, EdrawMax is yet another diagramming software available for Windows, macOS, and Linux. The tool has several categories for almost all types of industries, and each category further has numerous templates to choose from, thus saving you a lot of time that you would otherwise waste in structuring a diagram, network diagram for this example, from scratch.
EdrawMax is an easiest all-in-one diagramming tool, you can create network diagrams and any other type diagrams with ease! With substantial network diagram symbols and cliparts, making network diagrams could be as simple as possible. Also, it supports to export your work in multiple formats and share your work with others. Get started to create your network diagram now!
Related articles