How to Make a Perfect Wardrobe Plan

Part 1: What is Wardrobe Plan?
A wardrobe plan is a strategy, game plan or formula for meeting your clothing needs. It can be simple or very detailed, but it should be designed to meet your own needs. Having a wardrobe that works for you means you can find something to wear quickly each day, and you have clothes that are appropriate for your life style. It means you like the clothes you have, and many items can be worn together. Wardrobe plan can be used as an instructional guide for builders of homeowners looking to construct a wardrobe. In addition, homeowners can use it as a guide to plan out their wardrobe space.
Part 2: Four Basic Steps For Planning Your Wardrobe
1. Evaluate your lifestyle by writing down where you spend time and what you like to do.
2. Begin with basic clothes and keep it simple. Avoid fads and look for quality.
3. Choose flattering neutral or basic color for your basic clothing items.
4. Your life style dictates wardrobe expansion and changes in the basic plan.
Part 3: How to Make a Wardrobe Plan?
Step 1: Start EdrawMax.
Step 2: Navigate to [New]>[Building Plan]>[Wardrobe].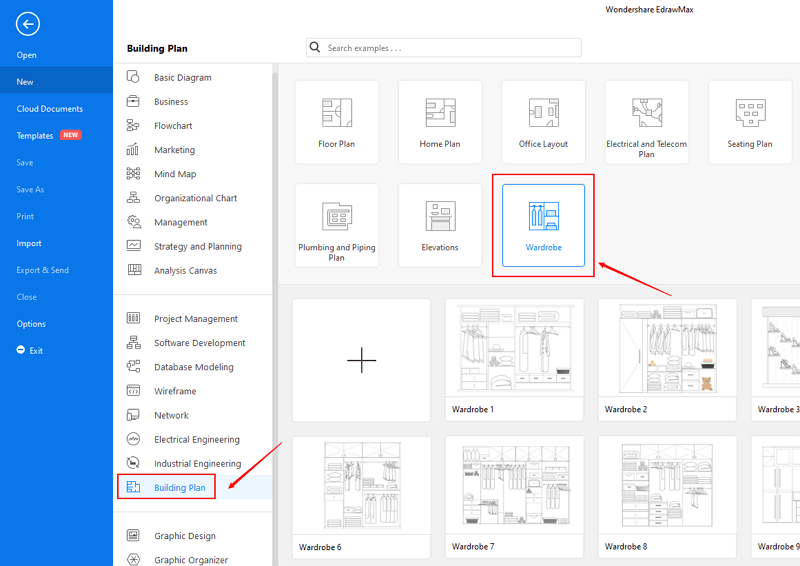 Step 3: Click the [+] sign to start from scratch. Go to the library pane on the left of the canvas. From Wardrobe Elevation, drag the shape you need to design your wardrobe.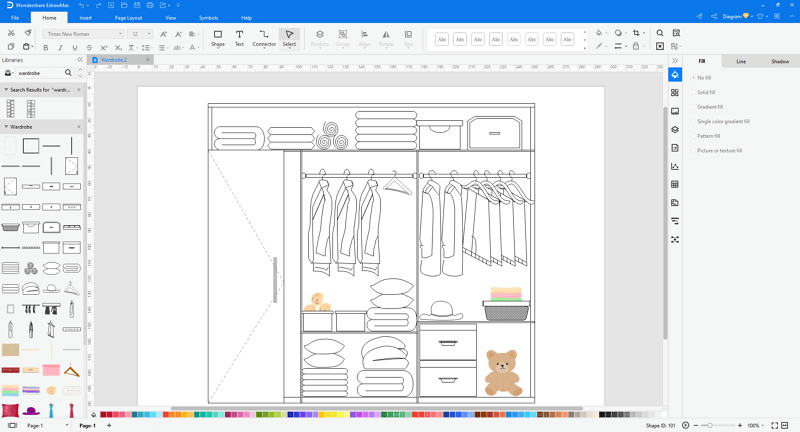 Step 4: You can export the file to Graphics, PDF, editable MS Office file, SVG and Visio vsdx file.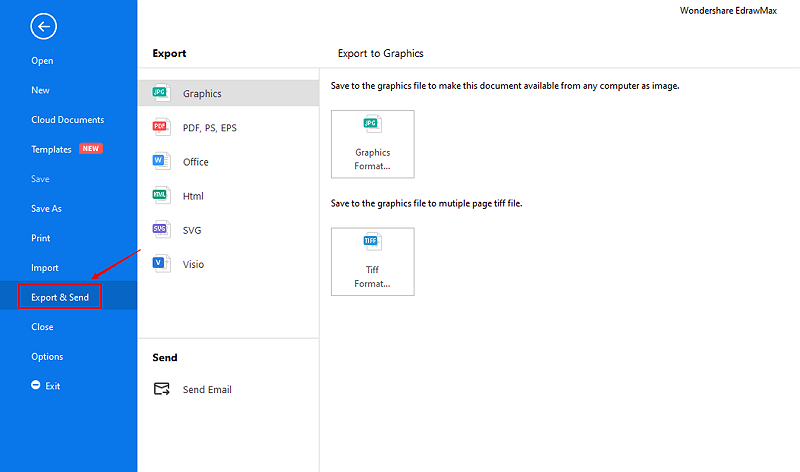 Step 5: And you can share your diagram with others via social media and web page.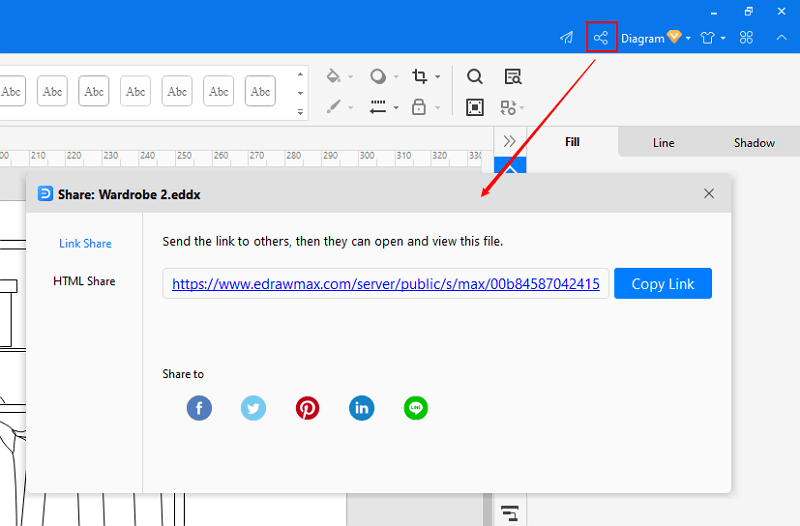 Watch this video to learn more. If the video doesn't play, please visit it at YouTube.
Part 4: Wardrobe Plan Examples
Wardrobe Plan Template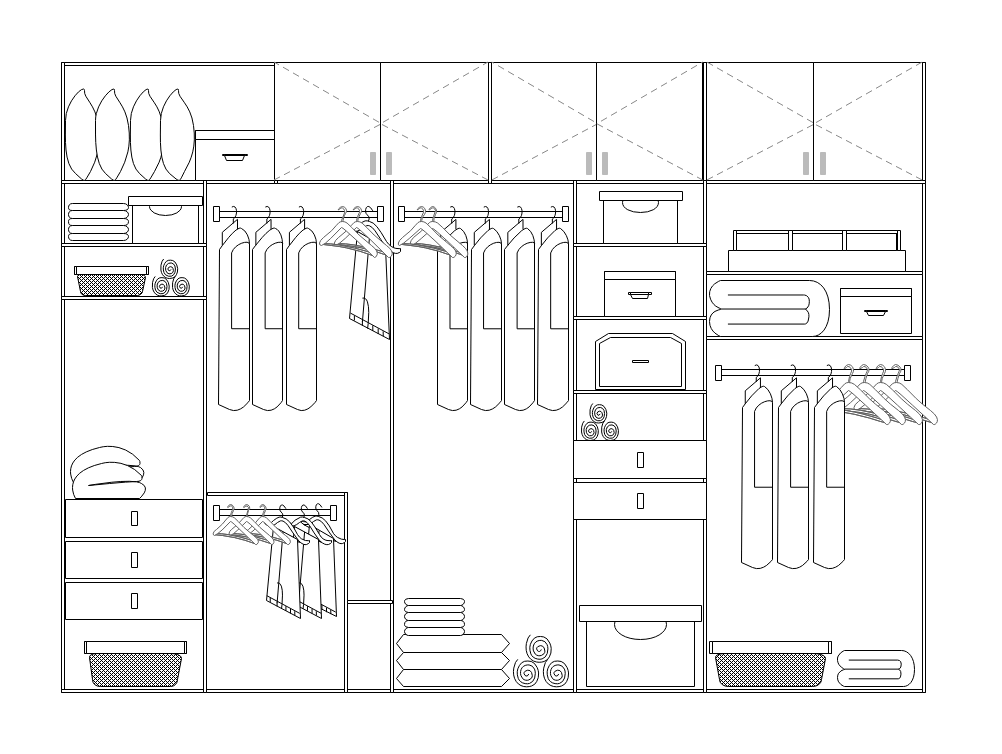 Wardrobe Plan Example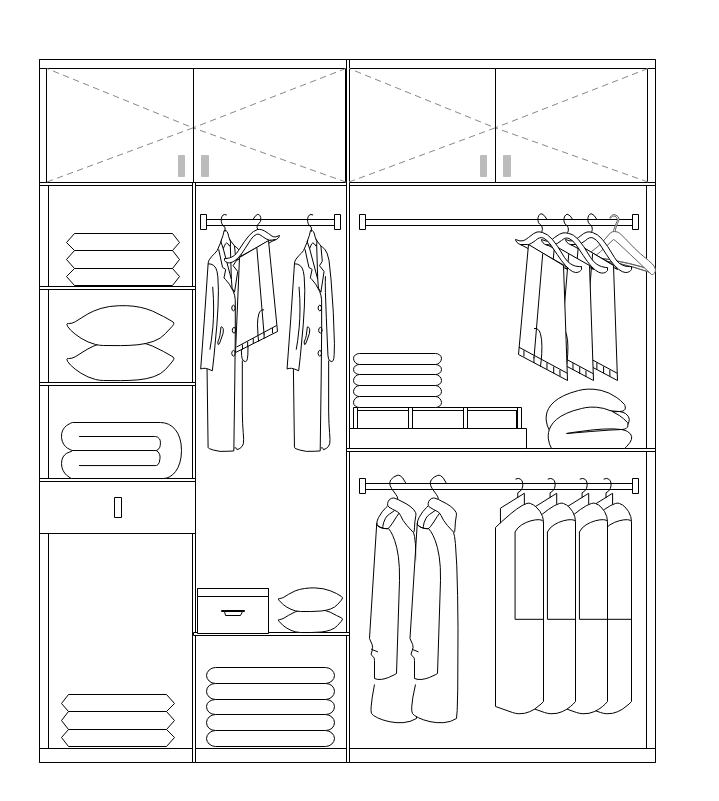 More Related
Here is a complete example of wardrobe plan created by EdrawMax.