Essential Tools and Resources to Create Great Wireframes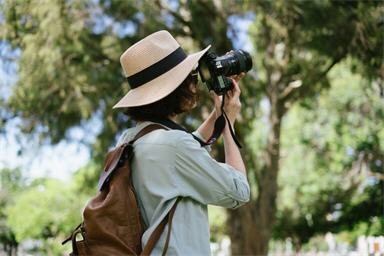 Posted by
Akiko
| 11/19/2019
Essential tools and resources to create great wireframes can save a designer tons of time prior to actually starting a visual design. Great wireframes is one of the most valuable parts of any web design project.
Wireframing tools make the process of creating an app or website fundamentally easier, by visually stripping the product down and allowing all involved to focus purely on functions and user interactivity. Wireframing tools can be extremely helpful in explaining your clients how your proposed app or website will work.
How to Create a Simple Wireframe
Website wireframes are simple line drawings that show the placement of elements on a web page. You can save yourself a great deal of time by editing the layout of a simple wireframe at the start of the design process instead of a complex design later. Below are steps to create a simple wireframe.
Getting inspiration. Get a quick overview and visual understanding of how other designers are handling their wireframing process. You may get lots of inspiration by looking at how others are making their wireframes.
Designing Your Process. Design is an organic process and thus different designers approach wireframing and its translation to visuals or code in different ways. You have to find the process that brings out your own strengths and you are most comfortable with.
Pick your tools. Edraw is a perfect tool for you to make simple wireframes. You may give it a try and surely you will never regret about that. Edraw software is an easy wireframing software for creating quick UI mockups and prototypes. Even though it is broader tool than just wireframes, it's pretty sweet.
Determine layout with boxes. Start by drawing boxes on the grid. Think about the order of information you would like to present to your visitors, top to bottom is the easiest, followed by left to right.
All of the important elements of a web page should be represented in your website wireframe. Use simple shapes instead of actual graphics, and label them. These elements include navigation, company logo, content areas, search boxes, user login areas.
Principles to Create a Wireframe
No colors. Wireframe aims to focus on the bone of your design. If you really need to use color to distinguish items, rely on various gray tones to show the differences.
No images. Images distract from the task at hand. This step takes usability as the priority. To indicate where you intend to place an image and its size, you can instead use a rectangular box sized to dimension with an "x" through it.
Only one generic font. Typography should not be a part of the wireframing discussion. Within the wireframes, however, you may still resize the font to indicate various headers and changes in the hierarchy of the text information on the page.
You May Also Like:
Social News Website Wireframe Example and Template
Windows 7 Interfaces Wireframe