Contingency Plan: What it is and How to Make it
Take a possible future event or circumstance into account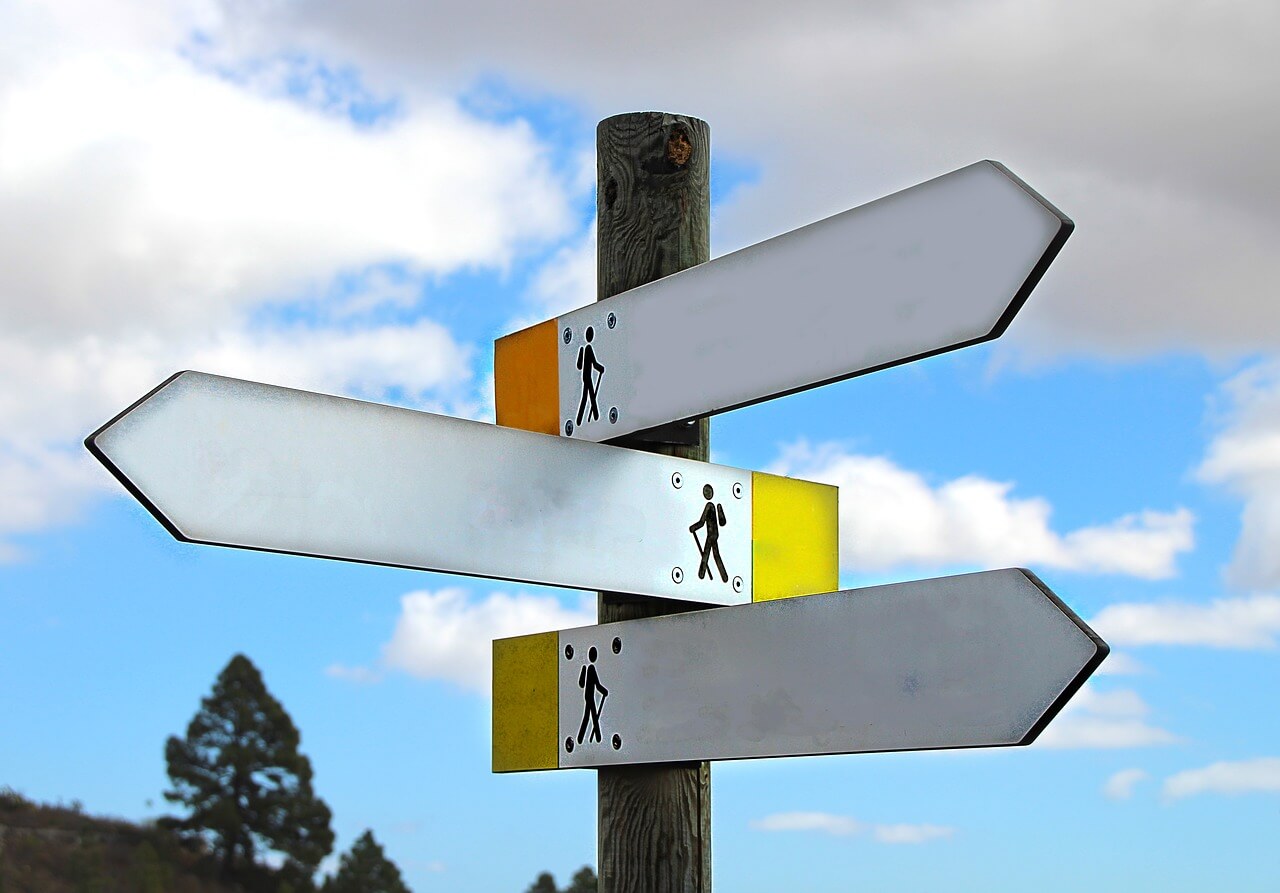 Contingency planning goes beyond significant crises and disasters. It prepares you for more commonplace problems and last-minute mishaps like loss of data, staff shortage, or the loss of a supplier. That's why it's important to make a contingency plan a part of your work routine.
If you are interested in what a contingency plan is and how to create one, continue reading this article.
The Meaning of Contingency Plan
A contingency plan is a device response to a negative event that can harm a company's reputation and financial livelihood. Contingency plans in a business environment are not always negative. They can also be used for positive scenarios like the organization receives an incredible ROI.
Thus, a contingency plan is a proactive strategy to deal with an unexpected situation. It is set to account for destructive events, so you are already prepared for them when they arrive.
As the marketplace is unstable, businesses require a backup plan to meet any unexpected situation confidently. Show the purpose of a business contingency plan is to avoid unpredictability and stay prepared for anything.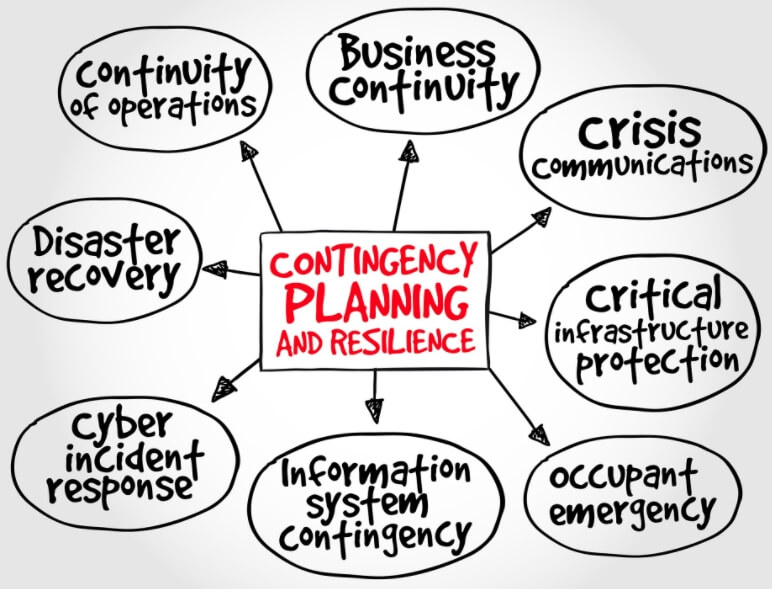 Image Source: theinsgroup.com
What Must a Contingency Plan Include?
When you manage a project, there are many points of risk that need to be accounted for with a contingency plan. For example, your business suffers a loss due to expected damage to equipment due to a natural disaster.
To handle such unexpected conditions, you need to develop a contingency plan based on certain elements. While every business has its own contingency plan based on its culture, there are some common components every contingency plan must include:
• Information
A contingency plan meaning is only applicable if it can successfully identify when a contingency exists. It can be both quantitative and qualitative. This means that certain companies use metrics as information, while others rely upon a more intuitive feeling about the business depending on the market conditions.
• Boundary Conditions
Many unexpected situations arise in a business environment on a daily basis. However, not every unexpected situation required the contingency plan. For example, an unexpected vacancy of an employee is a business issue. Yet, it can be tackled whenever it arises without having an initial contingency plan in place.
Thus, set boundaries to conditions and create contingency plans for more pressing and valuable circumstances.
• Levers
Levers are the resources a business can use to correct its path. Every contingency plan should clearly mention the levers to know what is going to help. These levers include cutting down on administrative spending, changing approval processes, increasing sales visits, etc.
Leavers should either focus on revenue impact or the cost impact. As every business is likely, e to face a situation that would impact its revenue or cause its best to develop a contingency plan that contains what type of levers.
• Decision Process
A business contingency plan should clearly state the decision process required to allow the use of levers. This varies from company to company as each business has its own line of hierarchy.
• Scenarios
Any contingency plan with the components mentioned above is enough to manage any contingency effectively. However, the management can also create 325 high probability scenarios to prepare itself in advance and assess what each element would look like in each scenario.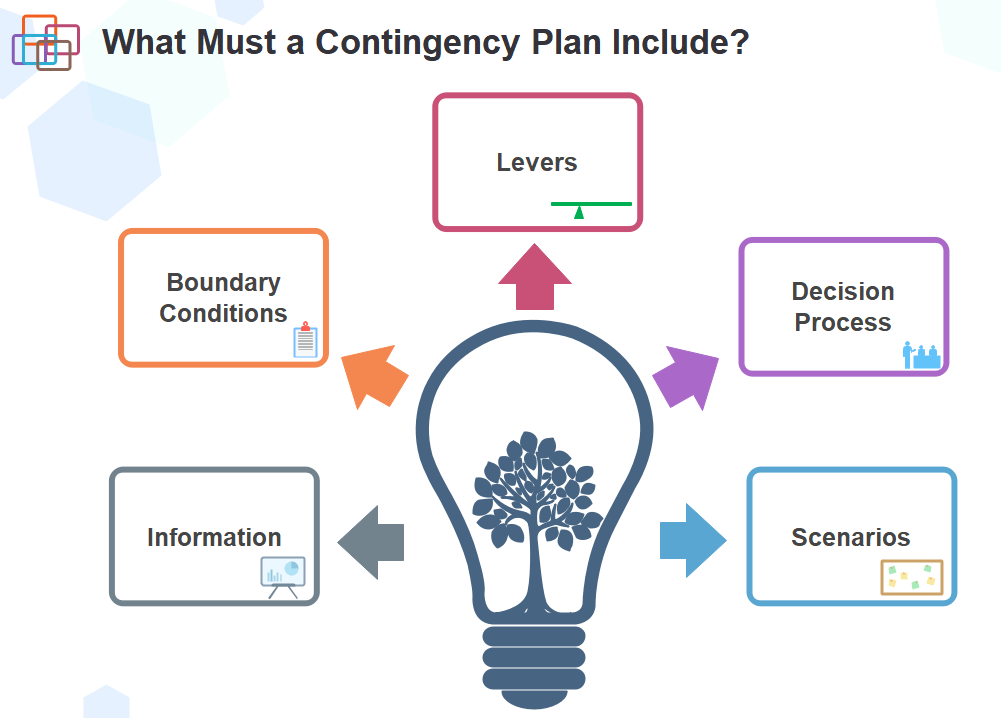 Created by EdrawMax
Now that we've mentioned all the important components of a contingency plan, let's learn how to make one.
How to Make a Contingency Plan?
Like any plan, a contingency plan requires proper research and brainstorming. The steps below will show you how to develop an effective business contingency plan to help you prepare for any unexpected situation:
1. Identify and Prioritize Resources
Analyze your company and list all the crucial resources like tools, facilities, teams, etc. Prioritize this list of resources from the most important to least important.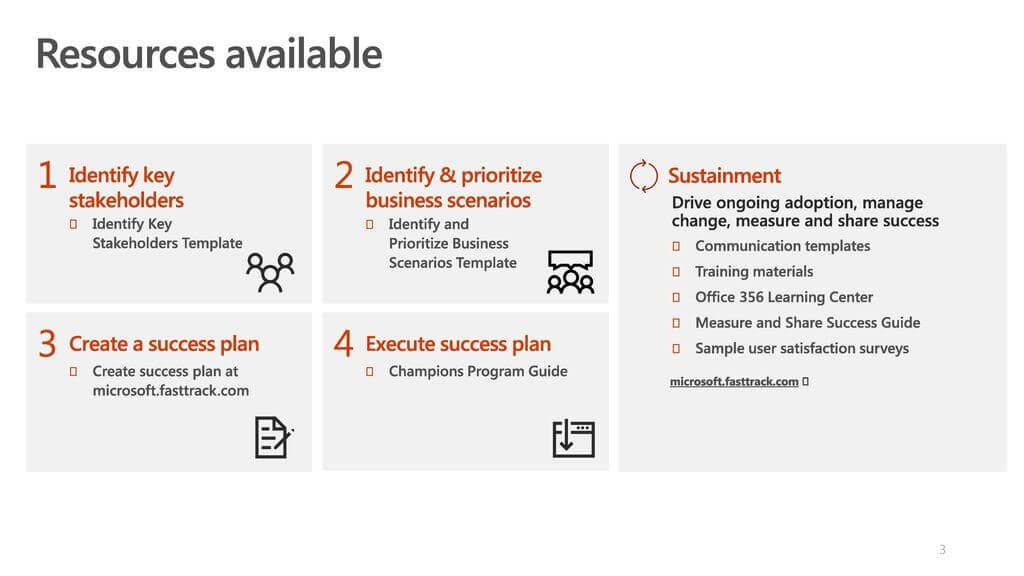 Image Source: slideplayer.com
2. List Down The Key Risks
Before preparing for any disaster, you should know what you are preparing for. Think of all the possible risks to your business. Identify all major impacts on your business's course and its key resources, such as machines, stock employees, etc.
Involve other team members to make sure you're not missing out on anything and that the entire organization is prepared for. Some unexpected situations an organization can face are natural disasters, sudden changes to revenue, and security threats.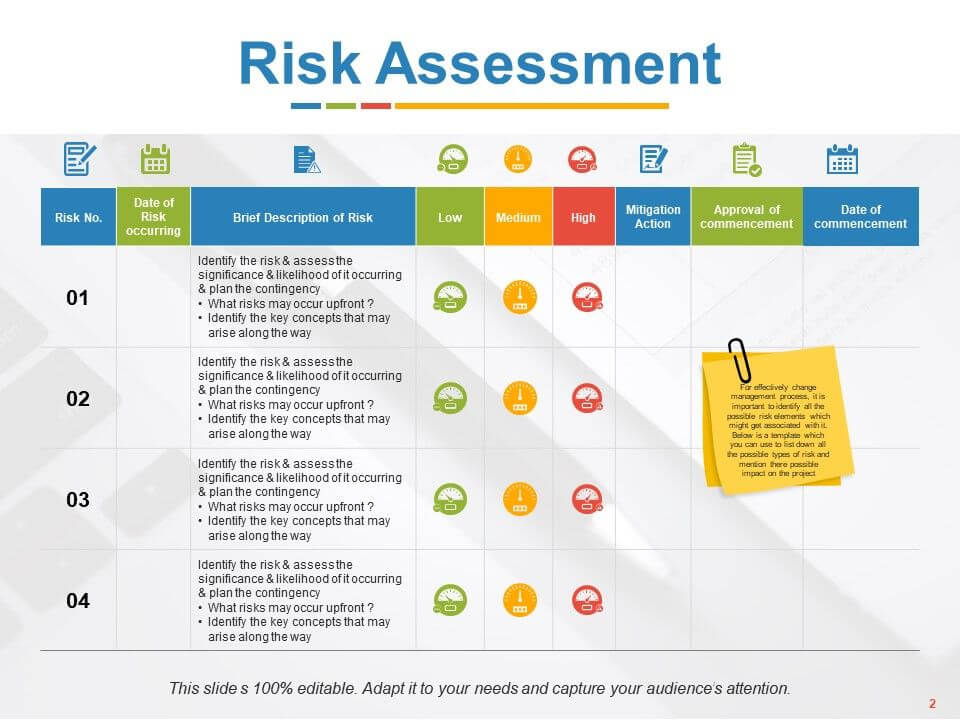 Image Source: slideteam.net
3. Prioritize The Risks
Prioritize the risks based on their impact. After listing down all the possible risks that your business can face, start prioritizing them based on the threat they impose.
For this step, you can use a risk-impact probability chart. It is a handy tool to evaluate and prioritize risks based on the severity of their impact and their probability.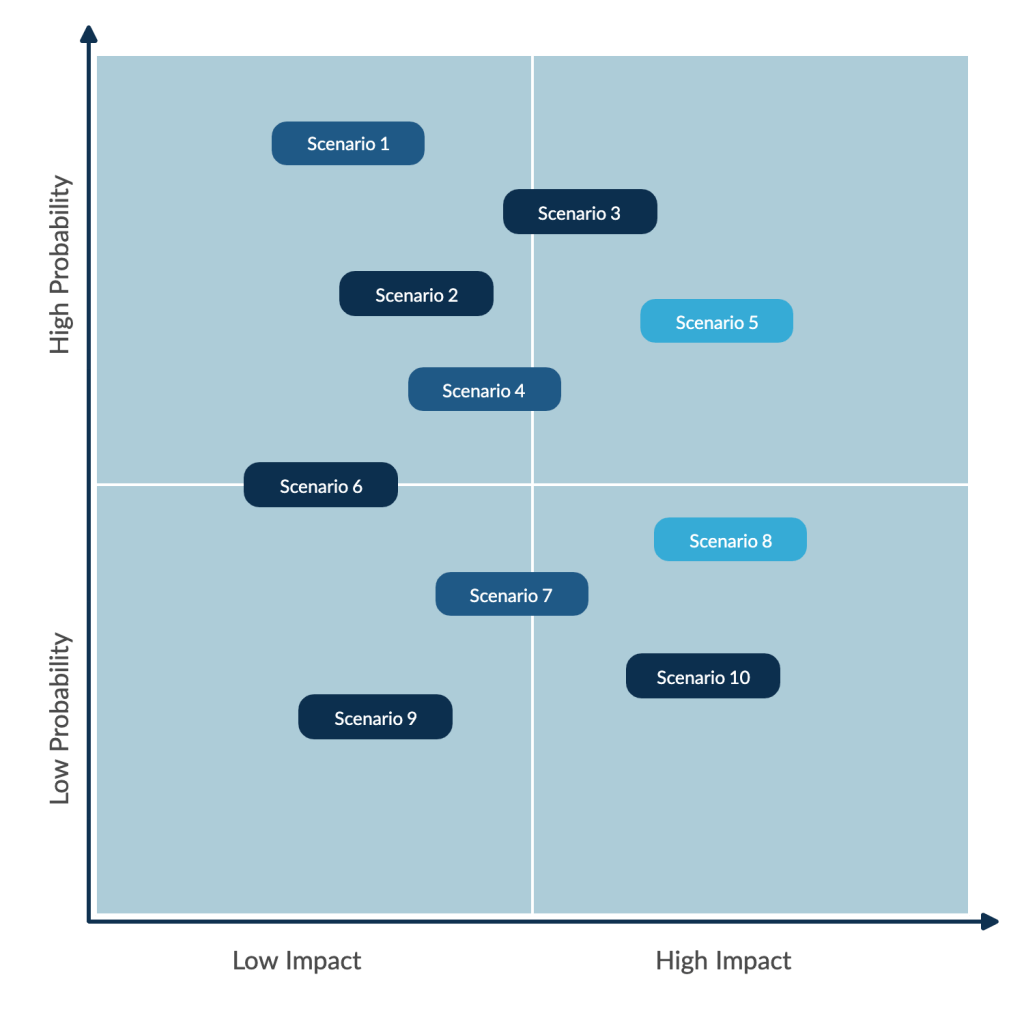 Image Source: creately.com
4. Create A Contingency Plan
After creating a prioritized lest, it is time to develop a plan to mitigate those risks and outline the actions, you need to take if you meet one or more of those risks.
When creating a business contingency plan, make sure you include visuals, and outline how to use the key resources to keep your business running. You will also need to clarify the responsibilities of each employee and a timeline to implement and execute the plan.
For this step, you can use a diagram to present the contingency plan visually.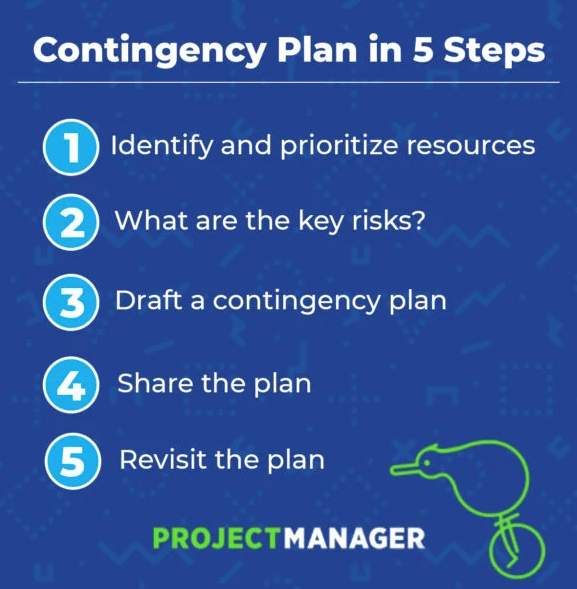 Image Source: projectmanager.com
5. Share And Maintain The Plan
Once you have created your contingency plan, communicate the plan to all the parties that can be potentially affected. Describe the roles and responsibilities during the time of crisis and ask them to review the plan.
If you get any feedback, update the plan as needed, and inform all the relevant parties of the changes.