If you want to educate people on Instagram, raise awareness about something, or entertain people, then infographics will help you a lot in your goals.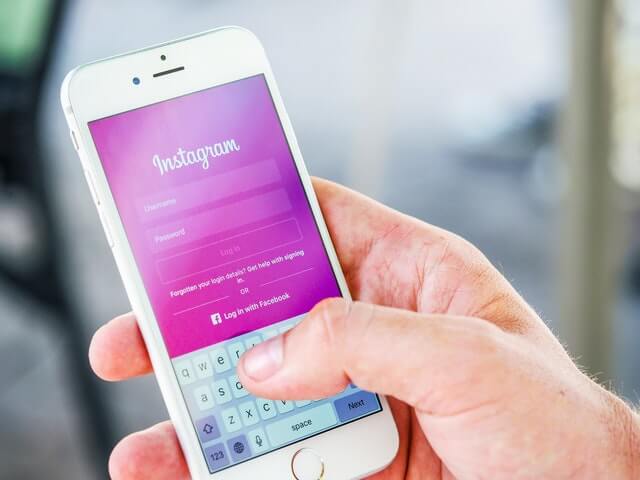 An infographic is the pictorial or graphical representation of some data, knowledge, or information. There are hundreds of types of infographics. You can use any of the topics to make an infographic for Instagram. When we talk about making infographics for an Instagram, there are multiple considerations that we have to see to make a complete and perfect infographic for Instagram that attracts the target audience.
This article will tell you those considerations and familiarize you with Instagram infographics. In the end, we will notify you of the best software for making exciting Instagram infographics.
What is an Instagram Infographic?
Instagram infographics mean Instagram content that the audience would consume, and you will get your share in the form of likes, comments, saves, and shares. The definition or the purpose of the infographics will remain the same even if you broadcast it on any other social media site. Instagram makes multiple considerations and configurations mandatory for creating an exciting Instagram infographic.
For example, you have to set the size, dimensions, and pixels of the infographic if it is destined to be put on Instagram posts or stories. You also have to see some other settings relevant to the topic or area of the infographic. You will get all the information below.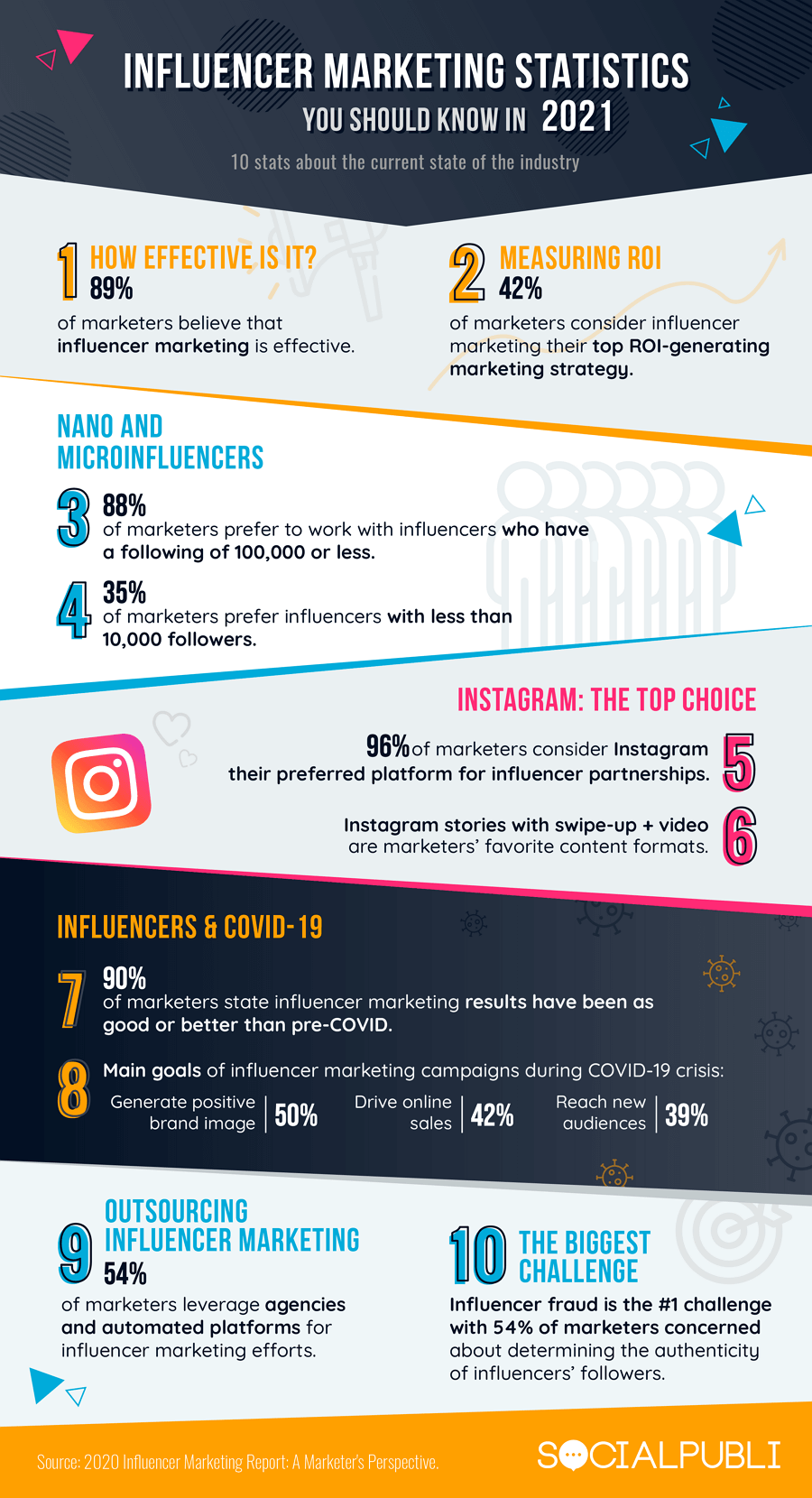 Image Source: www.socialmediatoday.com
Infographic Sizes for Instagram
Here, you will get to know about the size configuration of the infographics if you are making it for the post, video, or story of Instagram. You have to be very concerned about the size settings of an Instagram infographic because it will cause you a lot of success if your post is according to the Instagram algorithms.
Infographics for the Instagram post and video
If you want to make a squared Instagram infographic, then set the size as 1080 x 1080 pixels, making the aspect ratio 1:1. If your infographic is portrait form, then the recommended size is 1080 x 1350 pixels, and it will make an aspect ratio of 4:5.
If your infographic is in landscape order, the ideal size is 1080 x 608 pixels. It would have an aspect ratio of 1.91:1.
The same configurations will also work if you make an infographic for an Instagram video.
Infographics for the Instagram story
If you want to make an Instagram story showcasing your infographic, then keep the size of 1080 x 1920 pixels. It would have an aspect ratio of 9:16.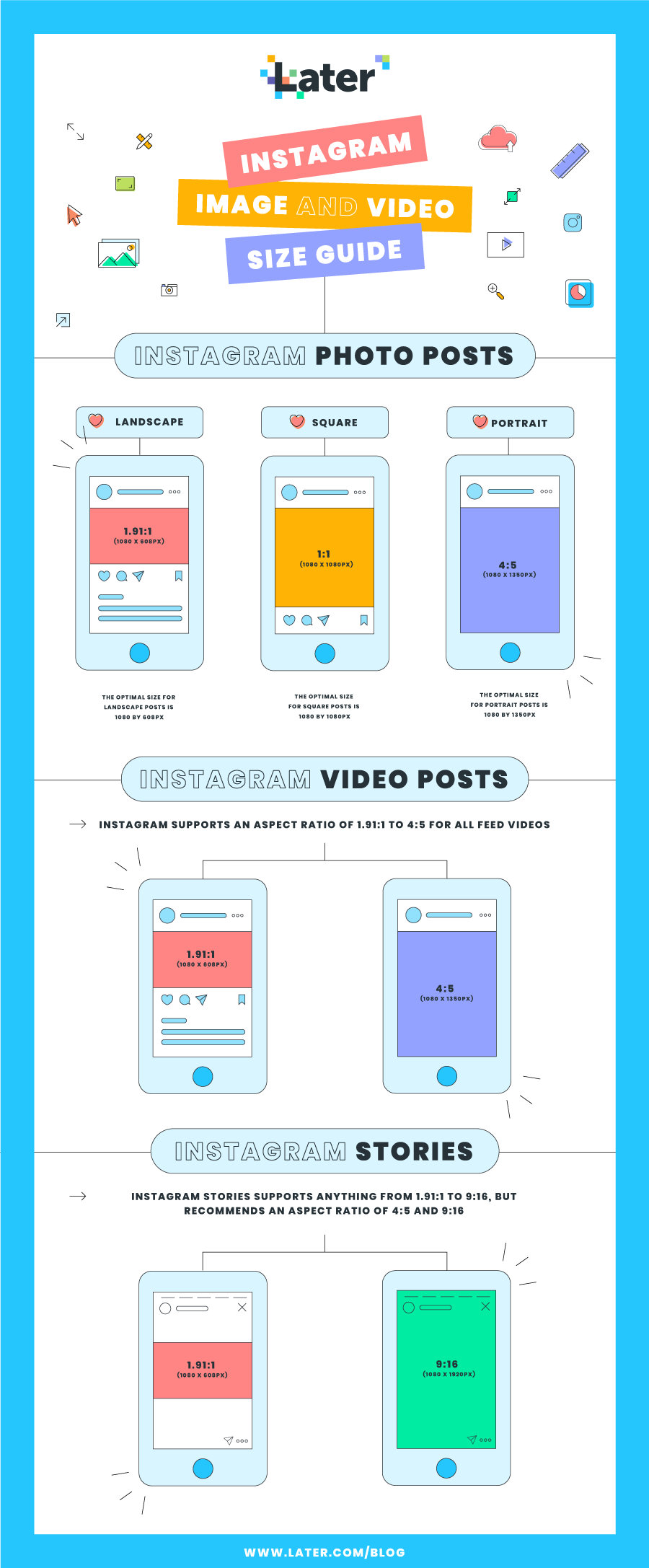 Image Source: pinterest
How to Make an Instagram Infographic?
This section will tell you the steps to create an infographic for Instagram. Sharing awesome content like an infographic on Instagram every day is essential for doing the business successfully. If you are marketing on Instagram, this section will help you.
In general, this section is critical for everyone struggling to make an excellent Instagram infographic but lacking a few things.
Step 1: Design and development
This phase of making an Instagram infographic starts with the designing part. You can use the infographic-making web application and desktop software like EdrawMax to create and design your infographics.
Now, get the template for making an infographic. There are hundreds of templates relevant to infographics available in EdrawMax. You can utilize any of them. EdrawMax also allows you to modify them further according to your mind.
You can get ideas from different places but always make the theme or template of the infographic the same as the content. EdrawMax will help you in this case.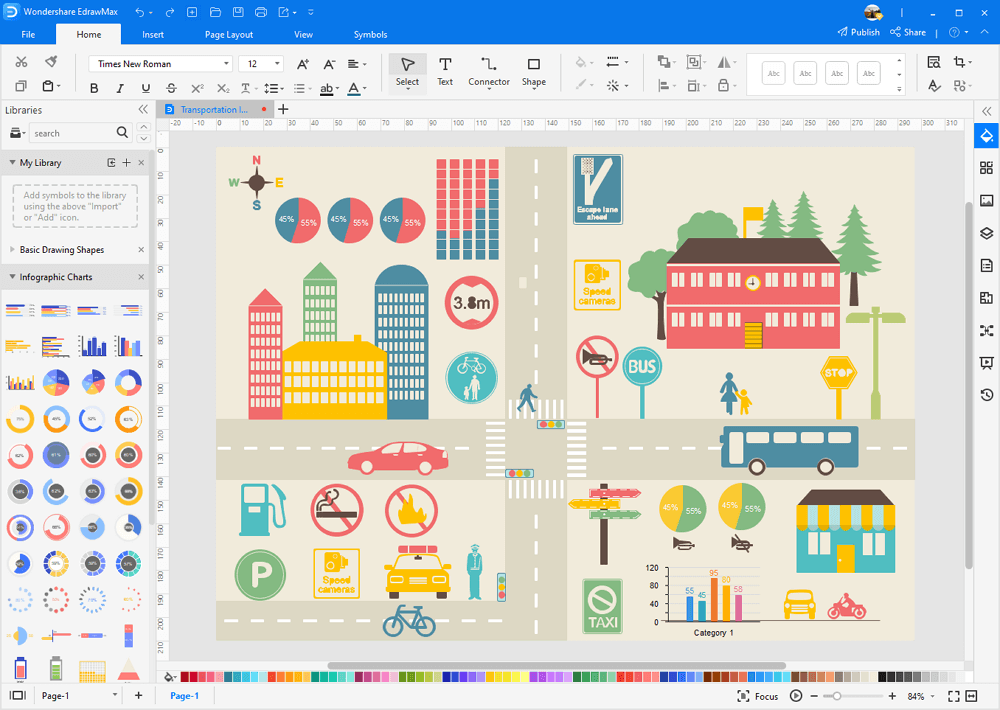 Step 2: Make your Infographic Instagram-oriented
To make your infographic Instagram-ready, you have to see multiple considerations to do it.
If your infographic is quite long and you doubt that it will not perform excellently, then you can share your infographic as trivia or factoid on Instagram. Multiple tools will help you to do it, like Adobe Illustrator, EdrawMax, Canva, etc.
You can also cut your infographics into multiple sections and post them aligned on Instagram for long infographics.
The third option is to use EdrawMax to make Instagram-oriented infographics and post them quickly.
EdrawMax Desktop
Create over 280 types of diagrams
Windows, Mac, Linux (runs in all environments)
Professional inbuilt resources and templates
On-premises software for business
Enterprise-level data security
EdrawMax Online
Create over 280 types of diagrams online
Access diagrams anywhere, anytime
Team management and collaboration
Personal Cloud and Dropbox Integration
Step 3: Share on Instagram
Make them according to the size settings of the Instagram mentioned in the above section of the article.
For adding the caption, include the meta description of the whole infographics. If there are considerations on the infographic, then have them also. In short, add the summary of the infographic in the caption.
Add multiple hashtags related to the infographic. Include your business hashtags too. If you want to tag people or brands, then tag them also.
More Free Infographic Templates
Key Takeaways
Infographic is the representation of data, knowledge, or any information in the form of some graphics, graphs, etc. You can make an infographic for any purpose. You can create social media content with the help of infographics and post them daily to boost your business, do marketing, raise awareness, educate people, entertain, etc.
Suppose you want to make an infographic for any specific social media platform. In that case, you have to follow some rules and settings of that social media to make your infographic perfect.
This article was all about the Instagram infographic. Finally, for this highly professional task. Always motivate yourselves to use the successful and perfect tool like EdrawMax to create your infographics. EdrawMax is a powerful diagram-making application packaged with hundreds of tools to make any diagram and available for both desktop and web browsers. Hundreds of templates available on EdrawMax are ready to boost your production.
EdrawMax
All-in-One Diagram Software
Create more than 280 types of diagrams effortlessly
Start diagramming with various templates and symbols easily
Superior file compatibility: Import and export drawings to various file formats, such as Visio
Cross-platform supported (Windows, Mac, Linux, Web)
Security Verified |
Switch to Mac >>
Security Verified |
Switch to Linux >>
Security Verified |
Switch to Windows >>