Part 1: Definition of Brochure
A brochure is an informative paper document for advertising, which can be folded into a template, pamphlet, or leaflet. Brochures are promotional documents, primarily used to introduce a company, organization, products, or services and inform potential customers or members of the public of the benefits. They are usually distributed inside newspapers, handed out personally, or placed in brochure racks in high traffic locations.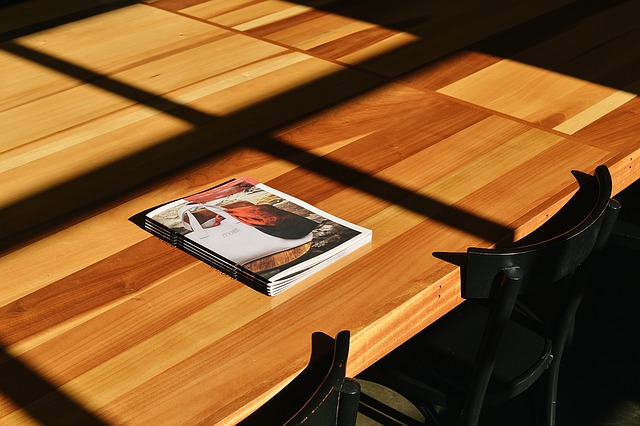 Part 2: What are the Purposes of Brochures?
The main purpose of a brochure is to extend the reader's knowledge on one specific topic in which the brochure centers around.
Catch the target audience's eyes at first sight with its astonishingly beautiful visual design.
Promote your products, agency, or service in an intuitive way.
Build trust between you and your potential clients.
Compared with advertising on TV or in newspapers, brochures seem to be more cost-effective.
After people get used to splendid online advertisements, a tangible, tactile, and delicate brochure becomes more precious.
Part 3: Types of Brochure
A brochure has many different types, and each type has got a different role to play. It can be classified into the following five types according to its format and layout.
Gate Fold Brochure
This is a pretty uncommon brochure because of its expensive cost, which has a great influence when it is used appropriately. Its inward folding design makes it convenient to carry, and its paper quality is very high; thus, readers can keep it for a long time.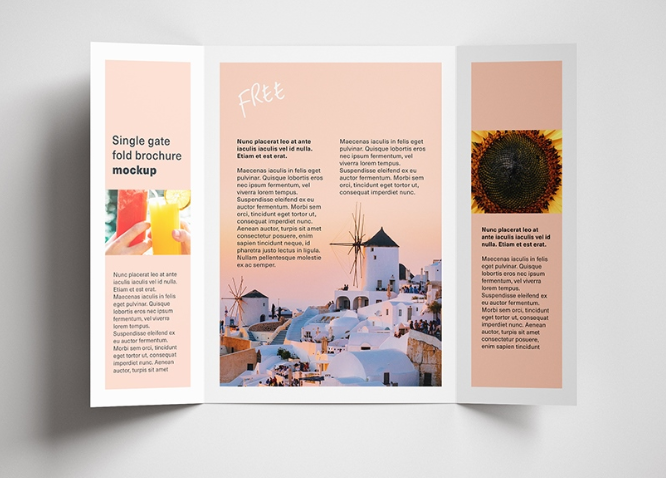 Bi-Fold Brochure
Bi-Fold Brochure is found among us every day. It is one of the most popular and widely used brochure types around, while it has a more formal layout than tri-fold brochures. It is mainly used for product catalogs and presentations, trade shows and corporate meetings, etc.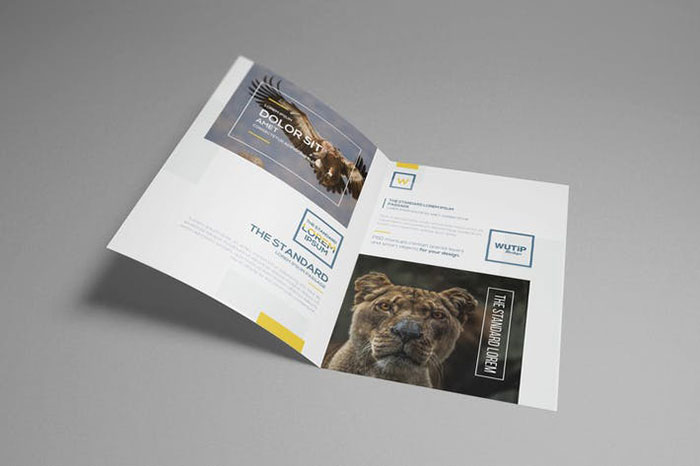 Tri-Fold Brochure
It is easy to know this is a three folds brochure according to its name. And this is a pretty common and brochure that we can see it everywhere. This brochure has enough space for designers to present information and design interesting, thus attract more attention to the reader.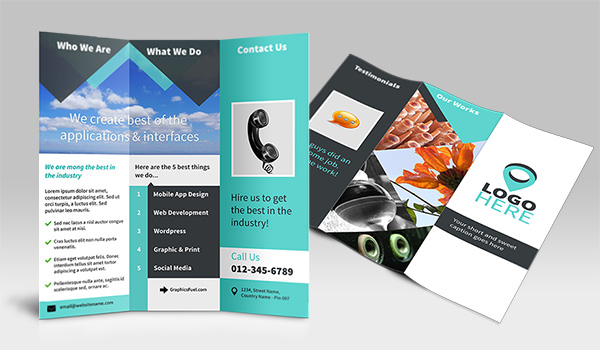 Z-Fold Brochure
A Z-Fold brochure, basically an accordion fold, is a great brochure folding option because of the versatility it provides. Designers can separate each element by making each panel stand-alone, or design the brochure so that it opens out to a full spread with one large, dramatic photograph.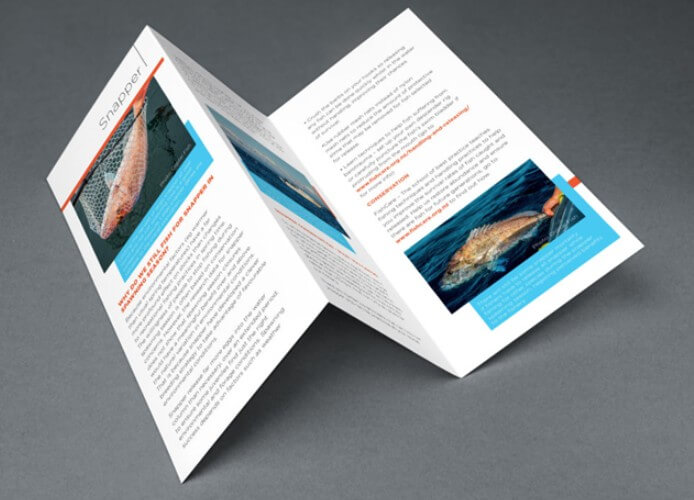 Part 4: How to Create a Stunning Brochure: a Simple Guide
Before creating an eye-catching brochure, we need to download an easy-to-use brochure maker. With this amazing brochure software, creating any type of brochures cannot be easier.
EdrawMax: a swiss knife for all your diagramming need
Effortlessly create over 280 types of diagrams.
Provide various templates & symbols to match your needs.
Drag and drop interface and easy to use.
Customize every detail by using smart and dynamic toolkits.
Compatible with a variety of file formats, such as MS Office, Visio, PDF, etc.
Feel free to export, print, and share your diagrams.
Open a blank brochure drawing page.
Set up page size.
Set the layout grid.
Add texts and images.
Save or export completed brochure.
Click here to view the detailed guide of creating brochures.
Part 5: Why choose EdrawMax to create Brochures?
If you want to create a visually appealing and informative brochure to get the attention of others, then you should consider using EdrawMax. The user-friendly and professional diagramming tool would let you create all kinds of brochures in a jiffy.
Extensive range of symbols
In EdrawMax, you can explore 26,000+ different kinds of symbols, vectors, and other design components. You can drag and drop any symbol of your choice to your canvas to create 280 different types of diagrams.
One of the best things about EdrawMax brochure maker is that you don't need any prior technical experience to use it. It is extremely easy to use and is friendly to beginners.
Apart from the extensive range of elements for your brochure design, you can also explore the readily available templates in the tool. Just export them to your canvas and customize the brochure design however you like.
Ideally, the EdrawMax brochure maker can import and export designs to and from different formats (like PDF, Visio, MS Office, images, and more). You can also share your brochure designs on social media or integrate the inbuilt cloud documents.
Part 6: Discover More Templates of Brochures
Here list some brochure templates created by Edraw Max. You can freely download all of the templates and customize them according to your needs. Click one of the following templates to get started now!
More Related