Security and Access Plan Software

Edraw security and access plan software provides massive built-in symbols and templates, which will greatly facilitate your drawing of security and access plans.
When you think about the security of your house, you might immediately come up with locking doors and windows, installing surveillance cameras and adding access controls. All these advanced security strategies will help you keep control over your area. However, before starting to construct your security and access plan, it's important to pick up a powerful and professional security and access plan maker that can help you complete the process of design and production, regardless of your level of expertise.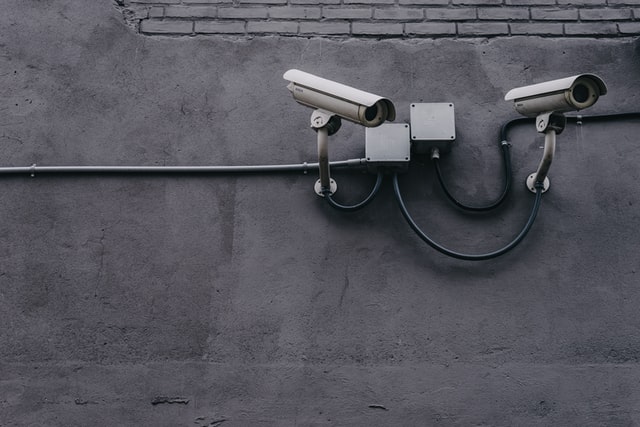 Security and Access Plan Software
The built-in security and access plan symbols, and easy-to-customize security and access plan templates in Edraw Max greatly facilitate your drawings of security and access plans. The powerful but intuitive drawing tools make it easy to create and adjust your security and access plan accurately. Once you've placed shapes on the canvas, use the guidelines and grids to verify the sizes, or make it as a reference point when presenting or printing the plan.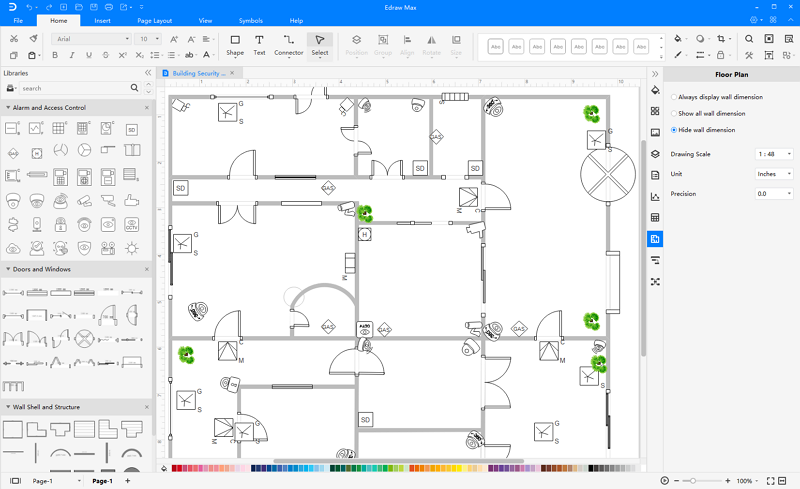 EdrawMax: a swiss knife for all your diagramming need
Effortlessly create over 280 types of diagrams.
Provide various templates & symbols to match your needs.
Drag and drop interface and easy to use.
Customize every detail by using smart and dynamic toolkits.
Compatible with a variety of file formats, such as MS Office, Visio, PDF, etc.
Feel free to export, print, and share your diagrams.
System Requirements
Works on Windows 2000/2003/2008/Vista/7/8/10 (32bit/64 bit).
Works on Mac OS X 10.10 and later.
Works on Linux systems, including Debian, Ubuntu, Fedora, CentOS, OpenSUSE, Mint, Knoppix, RedHat, Gentoo, etc.
Extensive Security and Access Plan Symbols
Before you draw your plan, you have to know some of the basic security and access plan symbols. Otherwise, it will be hard for you to read the security and access plans.
Alarm and Access Control Symbols

Video Surveillance Symbols

Initiation and Annunciation Symbols

Free Printable Security and Access Plan Examples
Edraw Max enables you to quickly and easily draw security and access plan using pre-designed templates. Below are two security and access plan examples. The first picture is a building security and access plan example. Just click the picture, then it will jump to the free download page.
The second picture is a warehouse security and access plan template.
More Related