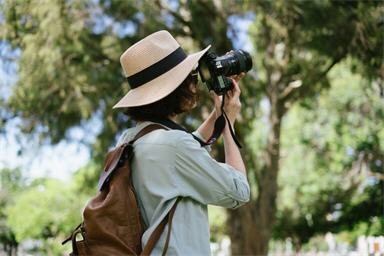 Posted by
Akiko
| 01/08/2021
The P&ID symbols used in piping and Instrumentation diagrams are many and varied. The following has given a comprehensive list of the common P&ID symbols of process equipment such as valves, flowmeters, piping line connections, ductwork, tanks, process cooling, wastewater treatment, blowers, boilers and much more.
Use Symbols Interpreting the Right Equipment
Most piping and instrumentation diagrams will come with their own library of symbols that may be with some differences between different symbol packages. No matter which package you are using, it's important that you understand all symbol meanings and are able to choose the correct symbols to reflect the process. If you have no idea how the symbols are look like, a p&id legend might help you work out. It lists out all the P&ID symbols with clear category labels and meanings which can be used as a cheat sheet to make sure you are interpreting the right equipment.
Common Used P&ID Symbols
One of the features that makes Edraw an outstanding P&ID designer is its vast collection of symbols. This following picture shows only the tip of iceberg.
Symbol Categories:
Every P&ID Symbol has Three Different Styles
According requirements of users, we have developed symbols with different looks. Take valves symbols for example, there are three styles available.
1. Images that looks like real objects
Edraw has newly released a set of P&ID electrical symbols which are highly close to the real objects. Vivid symbols produce intuitive and visual-appealing results.
2. Highlight Symbols
This type of symbols are also quite popular. They are abstract images but with highlight effect.
3. Abstract Symbols
Abstract symbols are the easiest, but commonly used in documents, studies or academic reports. You can even draw symbols by yourself through Edraw.
How to Use P&ID Connection Symbols
This group of symbols can be found in Industrial Automation category. After you start a process P&ID drawing template, the library named pid ductwork which includes all the above symbols will open on the left of the canvas.
Drag and drop a shape onto the canvas to start drawing. The shapes you've got are vector graphics, which are highly customizable.
For this set of duct symbols, you can change the shape length by dragging the selection handles, and change the radius through the floating button. Just as the pictures show below:
You can also change the filling color if necessary. First click to select the shape, then go to Fill button to choose color options.
Need fresh looking ductwork symbols for your design? These ductwork symbols are a cinch to pop in. And their crisp, fine detail will make outstanding, easy-to-understand diagrams and presentations to your customers.
How to Use Basic P&ID Element
This set of symbols are included in Industrial Automation category of the symbol library. When you start a Process P&ID drawing template, the symbol libraries will open automatically. You can drag a required shape from the library and drop onto the canvas.
The shapes you've got are vector graphics, which are highly customizable.
Size Scalable
You are allowed to scale the shape to any size without loss of the display resolution. There is no blur image anymore.
Color Changeable
You are able to freely change filling colors to suit your own theme.
Tips: If you want to change the filling color for a part of a shape, first you need to select the sub shape. Click on the sub shape you want to change color for a few times until you successfully select it (there will be a blue selection frame), then you can change this sub shape with a new color, and with other parts unchanged. Or you can ungroup the shape first (go to Home menu, and click Ungroup button), and change the color for any sub shape freely.
Shape Separable
You are able to pull out the drawing components to create new symbols. First you have to ungroup the shape by clicking on the Ungroup button under Home tab.
Discover why P&ID Designer is the best P&ID drawing software: Try it FREE.
Click to view some nicely designed P&ID examples.