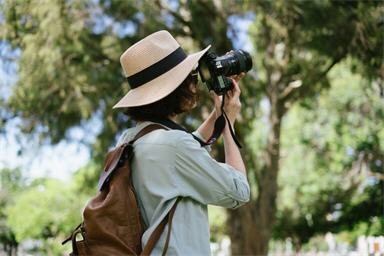 Posted by
Akiko
| 01/08/2021
Create professional-looking P&ID on Mac OS X with advanced software program. Increase your efficiency greatly with built-in P&ID symbols or well-formatted P&ID templates.
To create a P&ID on Mac has never been so easy with our automatic P&ID software. It comes with smart built-in P&IDsymbolssothatyoudon't have to draw them manually. See how to make it effortlessly in the following tutorial.
Open a Blank Drawing Page
Open a blank drawing page and the library including shapes needed for creating P&ID.
On the File menu, point to New.-> Click Industrial Automation, and then choose the type of PID you need in templates window. Double click its icon.
Alternatively, double click a suitable example. Replace its contents, add or delete some shapes to gain a nice P&ID instantly.
Video Tutorial - How to Create P&ID
Add P&ID Shapes
From the left library, drag and drop P&ID shapes to the canvas. As you drag or move a shape, blue guidelines appear to help you align it with other shapes. -> Drag the green square handles to resize shapes. -> Change a shape's color and border by clicking any style under the Home tab in the Styles group.
Change Radius of Pipe
Move the cursor over a pipe shape and then the floating action button will appear. Rest the cursor over the floating action button to show the menu.
Click to choose the radius you need.
Add P&ID Contents
Press Ctrl + 2 to add text boxes and type in contents. Press Ctrl + shift + 2 to resize, move or rotate text box.
Choose a different font under Home tab. Customize the size, color and alignment by clicking the relevant menus.
Click the arrow under Font Color for Paragraph settings.

Change P&ID Theme
By changing P&ID theme, you can enhance fill, line and text style at 1 click.
Switch to P&ID tab, apply another P&ID theme.
Save or Export P&ID
Click Save under File tab to save as the default format. Choose Save as under File tab to save as other formats.
To save and share your files with more people conveniently, sign up your team cloud and upload your files there.
Hit Export & Send under File to export the P&IDs as images, presentation slides and web documents and so on.
Print P&ID
Click File tab; choose Print and then the print setting and preview window show. You can specify the print range and copies.
If the drawing page is larger than the print paper, the drawing will be printed on more than 1 paper. To print it on only 1 paper,
click More Print Setup... and then choose Fit to.
Download P&ID Software to Create P&ID on Mac
Click to view some nicely designed P&ID examples.