Preparing for a Job Interview: an Ultimate Guide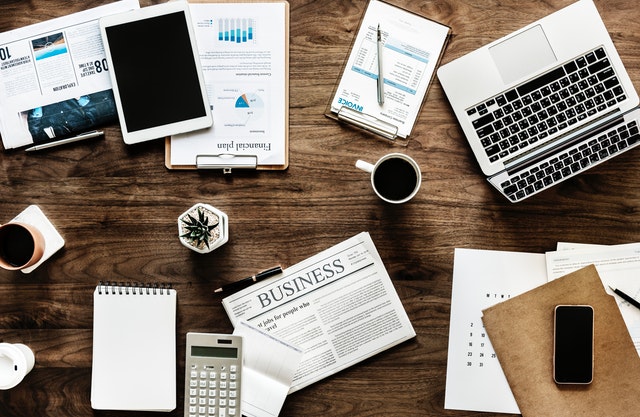 When you are preparing for a job interview there are several aspects to prepare for. In order to ensure that all necessary preparations are made and one is ready to face the interview, one can take the help of a Mind Map technique. This can be easily done with the help of EdrawMind - the best analytical tool software.
Preparing for an interview would entail knowing why you would choose a certain job position, how it would suit your interests, skills, and expertise. On the other hand, preparing for the interview as per possible questions to face and how to prepare on your physical appearance point to consider as well is difficult. An Edraw template helps to put together all these salient features so that no points are missed out while preparing.
Research the Company and Analyze Job Post
There are several steps to take when preparing for a job interview and one of them is to research about the company you would be interviewing for. The research you do about the company would showcase your preparation and stand in your advantage in comparison to other interviewees.
Usually, a company's website provides details about their present projects, competitors, history, future plans, capital strength, and other details. You could also reach out to former or current employees of the organization to get their feedback on the company. This gives first-hand feedback about the working culture one can expect at an organization and whether one would like the work environment.

Match Your Advantages to Job Requirements
One can use EdrawMind to analyze the requirements of the job or position that one applies for in comparison to what the candidate has to offer in terms of work experience and personal skills.
For instance, as seen in the example given in the picture above, one needs to understand about the products or niche of a company, the particular department, function, and role that one is applying for. Vice versa, one needs to analyze their qualifications, work experience as well as personal skills and make a checklist of the compatibility that it offers. The templates help breakdown the different factors that are relevant; both for the company as well as for the candidate.
In analyzing company job position, the Edraw templates can help a candidate to break down the company into their product or service niche, the kind of functions they have, particular job position and the kind of responsibilities it involves. As per each of the boxes, one can create a checklist as to what to look up and know from before.
In the other section where candidate and position details are broken down, the Edraw template can help one to form different sections for analysis such as work experience, qualifications, skills, and job specification. Hence, one can analyze what are their relevant skills, educational qualifications, the experience that would be applicable or need to be highlighted to work for the job position that one is applying for. This is a good time to revise one's resume and tailor it as per the focus areas that one wishes to showcase to the concerned HR department.
The above steps help one to be clear as to the job position and its requirements while an applicant gets to know what skills, experience, and qualifications he or she should showcase that would highlight their suitability for the job role.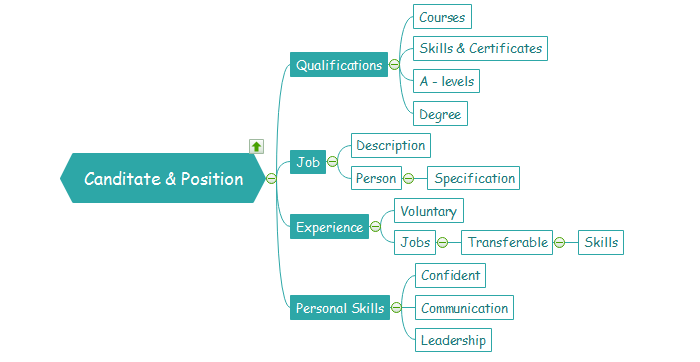 Prepare for a Phone Interview
Often one would face a phone interview before a face to face interview is arranged. Here are some tips on how to ace a phone interview:
Know when the interview would take place and practice the same with a friend.
Keep your voice calm and say your words slow and clear.
Ensure that you understand the question that is given to you; in case you are unsure you can ask the interviewer to repeat the same.
Remember relevant points on your resume or keep a copy ready in front so that you can answer queries correctly.
In situations where a phone interview is scheduled, it is usually a deciding factor to shortlist candidates for a face to face interview. Hence, when a phone interview is scheduled, a candidate should treat it as their only chance. Hence, all preparations should be done properly for this round since it acts as an elimination round as well. Only after a successful interview over the phone is a candidate usually shortlisted and told to appeal for face to face interview.
EdrawMind
Full-Featured Mind Mapping Software
33 predefined themes to make your mind map stand out
12 different structures to meet your need
Cross-platforms supported (Windows, Mac, Linux, Web)
Brainstorming mode and presentation mode
Group & real-time collaboration
Security Verified |
Switch to Mac >>
Security Verified |
Switch to Linux >>
Security Verified |
Switch to Windows >>
Impress HR at First Sight
On the interview day, there are certain steps that one can take to ensure that they create the right impression on the HR of the organization. Physical appearance at first glance says a lot about a person and that is what needs to be looked into when preparing for appearing for a job interview.
Choosing an Outfi
The kind of clothes you wear to a job interview reflects on one's level of preparedness. For that reason, attention has to be paid to the small details:
Dress in formal clothes if one is appearing for a formal job role; in case the organization has a more relaxed, casual work trend, know such details from before and dress in semi-formal work-wear.
No matter how relaxed a work environment it is best to be in semi-formal attire than to be in casual clothes for an interview; this might seem to HR representatives that you take the interview too casually.
Ensure that clothes are not too flashy but clean, crisp and well ironed.
Hairstyle and Makeup
One should take care to ensure that hairstyle is neat and proper and light makeup for women is acceptable. However, garish makeup or an elaborate hairstyle is usually not a requirement unless making a fashion statement would be part of landing a job such as that of a stylist.
Job Interview Preparation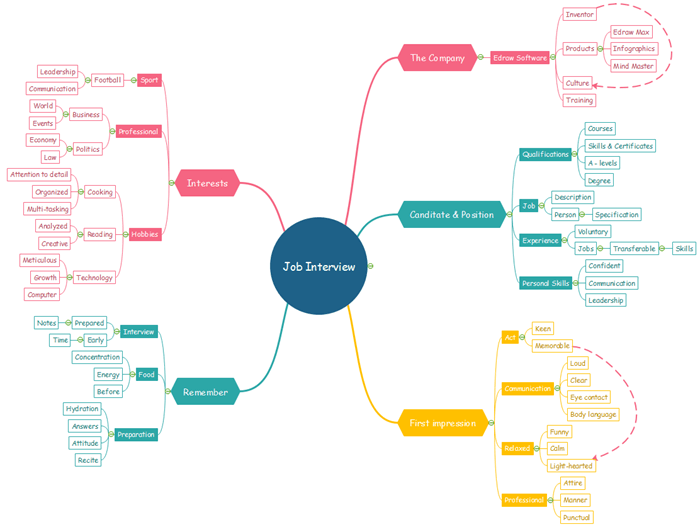 When it comes to preparing for a job interview, the following steps should be kept in mind:
The first step is about preparedness. Know technical details that might be required about your job post, job position and company details in general.
On the day of the interview, ensure that you eat the right food items at the proper time and not forget to energize yourself with nutritional food; plan your meal timing at least two hours before the interview so that you do not feel fatigued and tired before stepping out for the interview.
Prepare yourself about the kind of attitude you should showcase, the common answers to queries about your skills, qualifications, experience, hobbies, and interests.
Recite these answers beforehand so that you can project an air of calm, relaxed and professional mannerism.
Keep adequate time in hand when reaching the interview destination; arriving early helps you to relax, look around the place and fares well on most interviewers or HR people.
Facing Interviewers
This is the round when your body language and other subtle factors about your appearance, how you talk, respond and listen play a role as well. As in all other human interactions, here one needs to remember to showcase a positive and relaxed body language. However, in certain cases interviewees are nervous and often it is acceptable. To counter such feelings it is best to take deep breaths; especially when one is waiting or if there is a pause in the conversation.
When questions are asked, take time to ponder on the same and answer in a relevant, concise manner. Elaborate and confusing answers can put off an interviewer. In case you are not aware of the answer to a technical question, you can say it in a frank manner. At all times, before, during and after an interview, remember common courtesies and manners which help impress interviewers. Also, keep your expressions pleasant and maintain a relaxed demeanor.
It is not important to know all the answers or to be right; what is more important is that one comes across as an honest person, confident of his or her abilities and experience; that is what interviewers need to see and be sure of when they shortlist a candidate for a job role.
Summary
EdrawMind can help you break down a decision-making process by bringing in different points into perspective. It helps a user to define the main steps in an analytical process and then branch out each point into different parameters, conditions, and solutions.
Such an approach in a job interview preparation process will ensure that one takes into account all the vital aspects. These should include job position particulars, company information, knowing all pertinent details about one's qualifications, work experience, skills and attributes that would be evaluated in light of the role or position one applies for.