Create Flowchart for Decision Making within 5 Simple Steps
>
Edraw How-To
>
Create Flowchart for Decision Making within 5 Simple Steps

Do You Want to Make Your Flowchart?
EdrawMax specializes in diagramming and visualizing. Learn from this Flowchart complete guide to know everything about the Flowchart. Just try it free now!
Creating a decision flowchart helps people, especially those who are too indecisive to make a rational choice quickly.
Decision making is a daily activity for individuals and business organizations. Therefore, decision-making skills are crucial to business success. As one of the most effective techniques for decision making, a decision flowchart can help the project leader make the best choice quickly. The Decision making flowchart is the most effective way to resolve problems. We should choose our option first and then decide whether we can or cannot implement it. Decision making flowchart is a systematic procedure for solving a problem.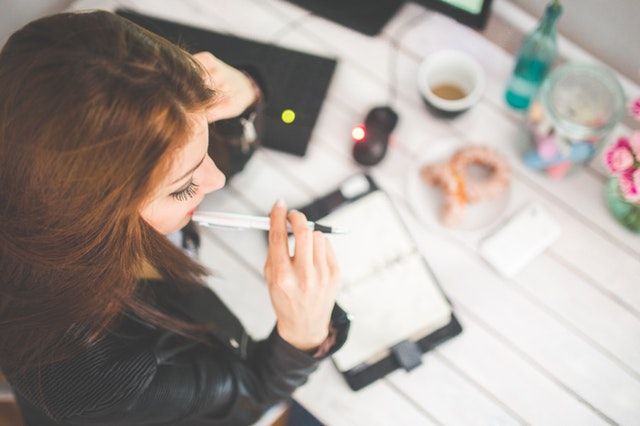 This is the table of contents of this article, and you can click to get the part you want to know more.
What does a Rational Decision Making Model Include?
Basically, a rational decision making model consists of the following aspects:
Set a clear goal
Different stakeholders, budget, and risk analysis
Identify, compare, and select the best alternatives
Exam the choice
Implement the decision
Monitor an Revise your plan
Processes of Decision Making
There are 7 detailed steps as follows to make a decision.
Step 1. Fully analyze the problem and identify the decision purpose.
Step 2. Try to collect all the information and stakeholders related to the problem.
Step 3. Set up the criteria for judging the alternatives.
Step 4. Brainstorm all the ideas and evaluate them.
Step 5. Choose the best one among alternative
Step 6. Carry out the decision.
Step 7. Review your decision and its consequences
you can see how to create a decision tree and create a flowchart .
5 Steps to Create a Decision Flowchart
EdrawMax is such a smart flowchart maker that can simplify the flowchart creating process into following quick steps.
Launch EdrawMax, go to the File menu, click New > Flowchart, then double click the icon of Basic Flowchart to open a blank flowchart drawing page.
Drag flowchart symbols from left libraries and drop on the drawing page, then double click symbols to type information.
Choose a correct connector from Connector on Home page to connect symbols manually or just click the floating buttons around to connect automatically.
Just navigate to Page Layout and change the theme from various built-in themes if you are not satisfied with the current one.
Click Save on File tab to save as the default .eddx format, or you can also select Export & Send under File to export the decision making flowchart to images, PPT, PDF, Word format .etc.
Below is the created decision making flowchart example.
Decision Making Flowchart Examples & Templates
You may be familiar with decision making flowcharts, but these sample flocharts can be used in marketing, leadership, and team-building activities. These templates can be easily adjusted to reflect any situation. They're excellent ways to visually display information about various decision making topics. Following are more examples created by EdrawMax, for any further interest, click flowchart examples to know more.
If you want to use these templates, you can click to download them. While The eddx file need to be opened in EdrawMax. If you don't have EdrawMax yet, you could download EdrawMax for free!
LMFT Decision Diagram
The LMFT Decision Diagram (LDD) is a decision-making tool used for counseling. It was initially created by Dr. Kurt Lewin, who pioneered Gestalt therapy. You can see which factors are important in that decision utilizing the diagram.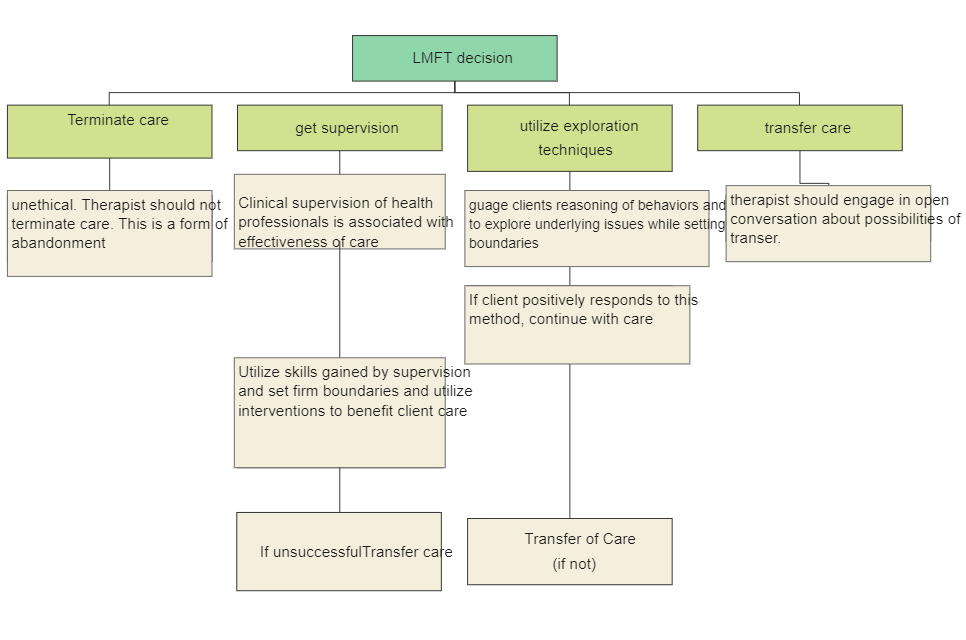 Decision Diagram
A decision diagram can be used to visualize complex decisions and help understand the trade-offs involved in making choices. A decision diagram may include several options represented by nodes, and arcs will illustrate the various exchanges between those options.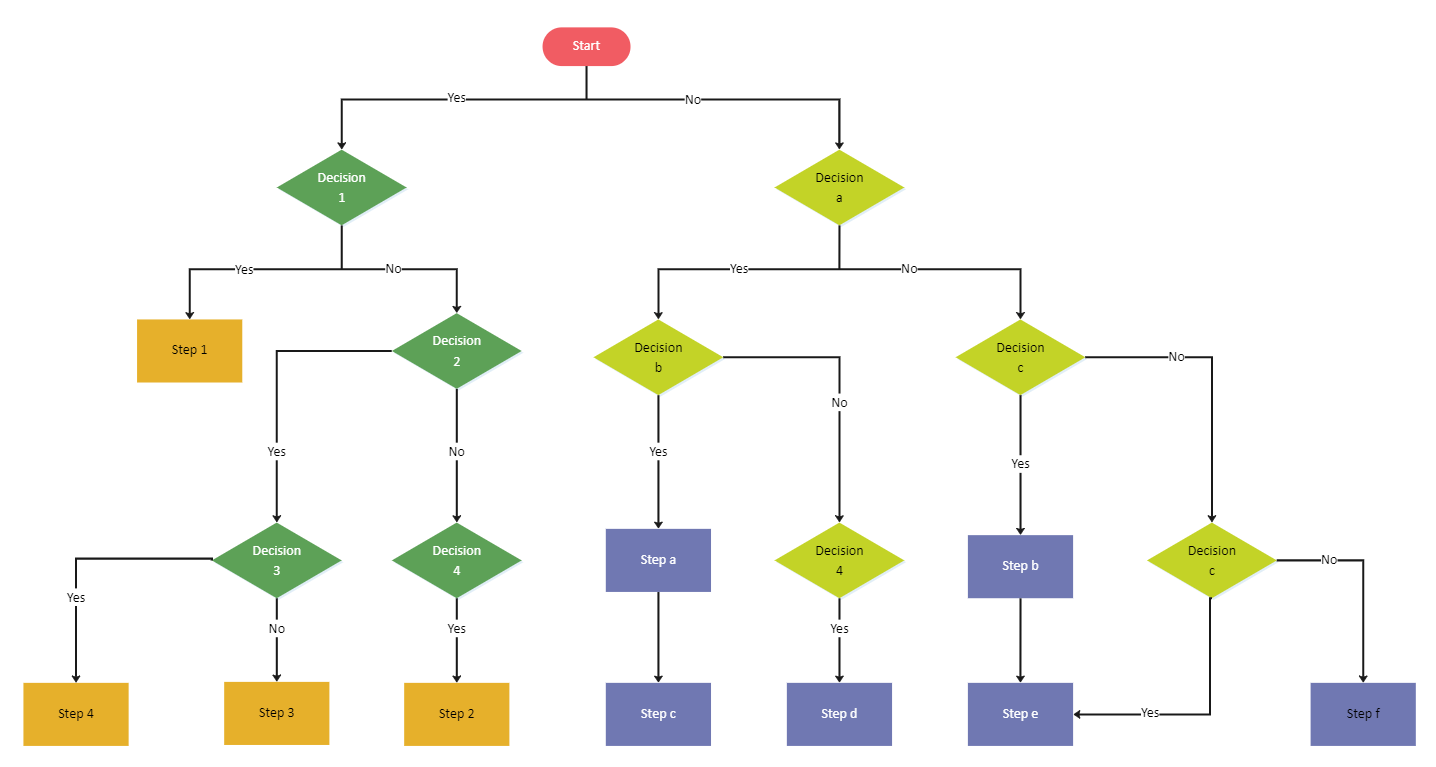 Decision Flowchart Template
The flowchart template will help you with the design and development of the decision-making process for your customers. This can be a helpful tool during your sales process. It helps to visualize your customer's decision-making process, making it easier to understand their needs and sell your products to them.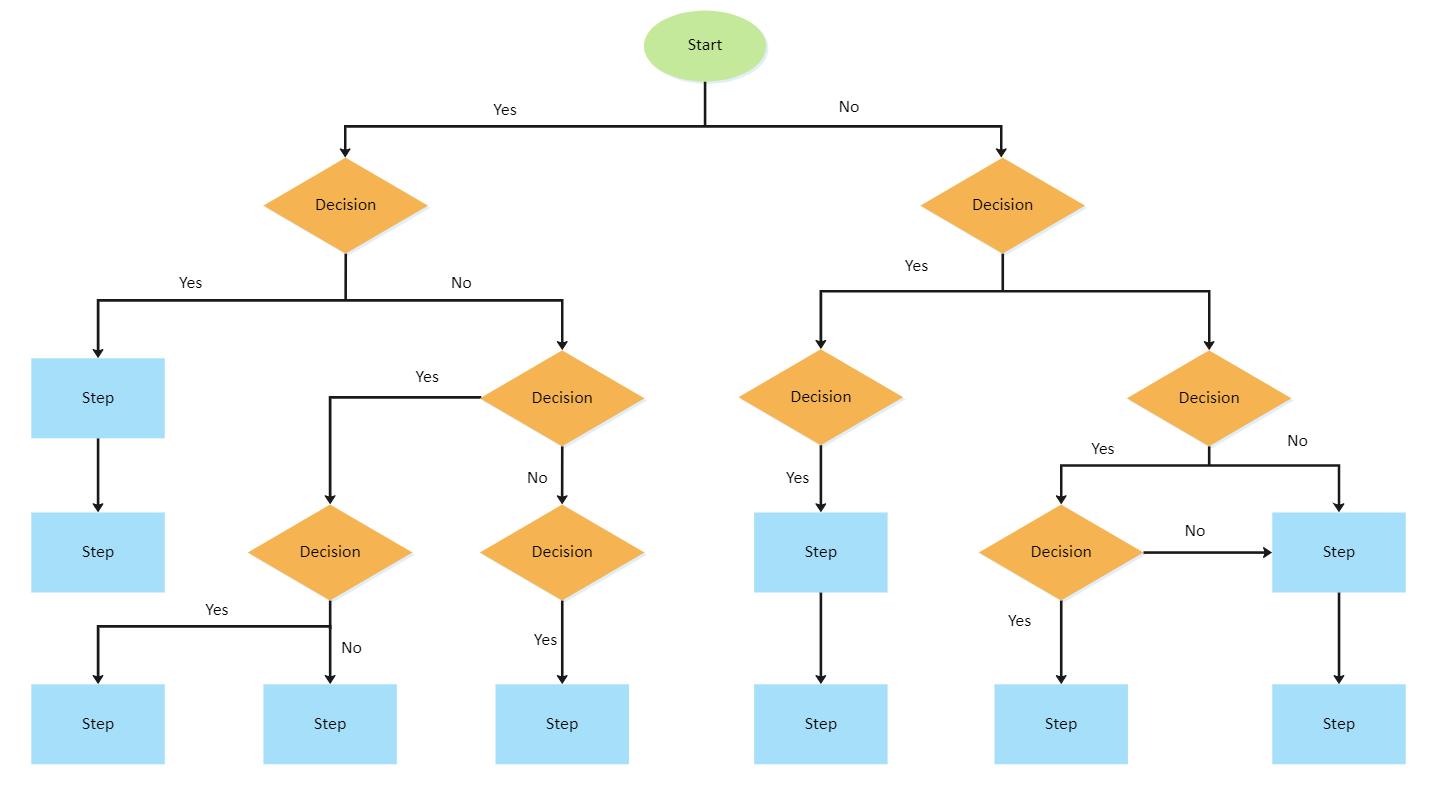 Decision Flowchart Templates
The Decision Flowchart Template has several stages, making it possible to visualize the decision-making process in different steps.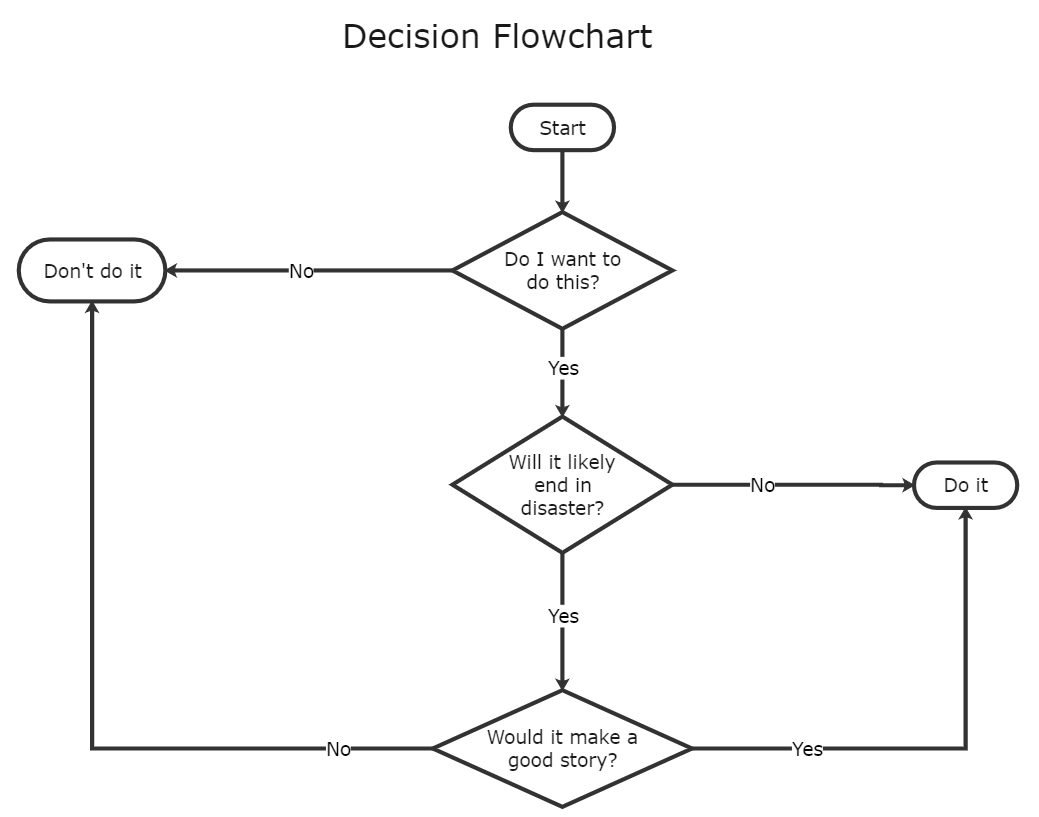 Free Professional Flowchart Maker for Decision Making
EdrawMax is the free flowchart software which is easy to use. It can be used to draw diagrams, charts, graphs, mind maps, and much more. If you want to create diagrams in a simple manner, you should use this software.As this software is beginner friendly, there is no need to use paper, pencil or other tools to draw the family trees. EdrawMax has come up with an ultimate solution in the form of templates.
EdrawMax Desktop
Create over 280 types of diagrams
Windows, Mac, Linux (runs in all environments)
Professional inbuilt resources and templates
On-premises software for business
Enterprise-level data security
EdrawMax Online
Create over 280 types of diagrams online
Access diagrams anywhere, anytime
Team management and collaboration
Personal Cloud and Dropbox Integration
Why Use EdrawMax to Create Decision-making Flowchart?
People like using EdrawMax as a flowchart maker to create all kinds of flowcharts for its following handy features.
It provides a large quantity of standard flowchart shapes for users to drag and drop. Even a newbie can draw professional flowcharts with it.

It simplifies the flowchart creating process by offering abundant flowchart templates for free downloading and editing. Just download one you like and customize the contents to meet your demand.

Its smart drawing guide enables users to connect, align and space symbols automatically with no need to do those one by one.

It supports inserting hyperlinks, attachments and notes to flowchart, which can make flowchart more resourceful and attractive.
EdrawMax
All-in-One Diagram Software
Create more than 280 types of diagrams effortlessly
Start diagramming with various templates and symbols easily
Superior file compatibility: Import and export drawings to various file formats, such as Visio
Cross-platform supported (Windows, Mac, Linux, Web)
Security Verified |
Switch to Mac >>
Security Verified |
Switch to Linux >>
Security Verified |
Switch to Windows >>
More Related
Professional Programming Flowchart Templates