Create Flowchart for Decision Making within 5 Simple Steps
>
Edraw How-To
>
Create Flowchart for Decision Making within 5 Simple Steps

Creating a decision flowchart helps people, especially those who are too indecisive to make a rational choice quickly.
Decision making is a daily activity for individuals and business organizations. Therefore, decision-making skills are crucial to business success. As one of the most effective techniques for decision making, a decision flowchart can help the project leader make the best choice quickly.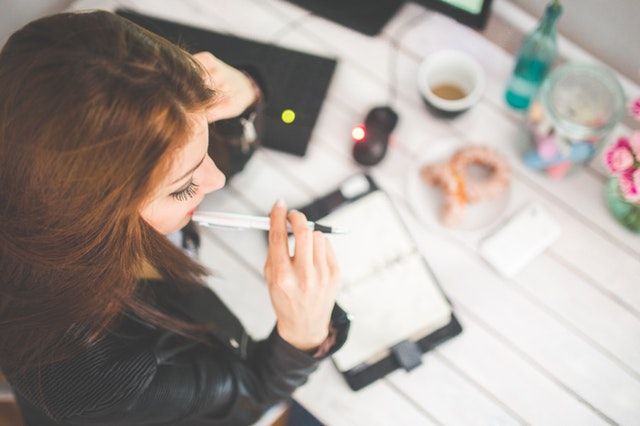 What does a Rational Decision Making Model Include?
Basically, a rational decision making model consists of the following aspects:
Set a clear goal
Different stakeholders, budget, and risk analysis
Identify, compare, and select the best alternatives
Exam the choice
Implement the decision
Monitor an Revise your plan
Processes of Decision Making
There are 7 detailed steps as follows to make a decision.
Step 1. Fully analyze the problem and identify the decision purpose.
Step 2. Try to collect all the information and stakeholders related to the problem.
Step 3. Set up the criteria for judging the alternatives.
Step 4. Brainstorm all the ideas and evaluate them.
Step 5. Choose the best one among alternative
Step 6. Carry out the decision.
Step 7. Review your decision and its consequences
you can see how to create a decision tree and create a flowchart .
Professional Flowchart Maker for Decision Making
Before creating a decision-making flowchart, we suggest you download a reliable flowchart software - EdrawMax
EdrawMax
All-in-One Diagram Software
Create more than 280 types of diagrams effortlessly
Start diagramming with various templates and symbols easily
Superior file compatibility: Import and export drawings to various file formats, such as Visio
Cross-platform supported (Windows, Mac, Linux, Web)
Security Verified |
Switch to Mac >>
Security Verified |
Switch to Linux >>
Security Verified |
Switch to Windows >>
Steps to Create a Decision Flowchart
EdrawMax is such a smart flowchart maker that can simplify the flowchart creating process into following quick steps.
Launch EdrawMax, go to the File menu, click New > Flowchart, then double click the icon of Basic Flowchart to open a blank flowchart drawing page.
Drag flowchart symbols from left libraries and drop on the drawing page, then double click symbols to type information.
Choose a correct connector from Connector on Home page to connect symbols manually or just click the floating buttons around to connect automatically.
Just navigate to Page Layout and change the theme from various built-in themes if you are not satisfied with the current one.
Click Save on File tab to save as the default .eddx format, or you can also select Export & Send under File to export the decision making flowchart to images, PPT, PDF, Word format .etc.
Below is the created decision making flowchart example.
Why use EdrawMax to create decision-making flowchart?
People like using EdrawMax as a flowchart maker to create all kinds of flowcharts for its following handy features.
It provides a large quantity of standard flowchart shapes for users to drag and drop. Even a newbie can draw professional flowcharts with it.

It simplifies the flowchart creating process by offering abundant flowchart templates for free downloading and editing. Just download one you like and customize the contents to meet your demand.

Its smart drawing guide enables users to connect, align and space symbols automatically with no need to do those one by one.

It supports inserting hyperlinks, attachments and notes to flowchart, which can make flowchart more resourceful and attractive.
More Flowchart Examples
Following are more examples created by EdrawMax, for any further interest, click flowchart examples to know more.
Employee Performance Evaluation Flowchart
Flow Chart for Loan Management
Product Development Flowchart
More Related
Professional Programming Flowchart Templates