10 Interesting Flowchart Examples for Students

Do You Want to Create Your Student Flowchart?
EdrawMax specializes in diagramming and visualizing. Learn from this article to get more flowchart examples for students with ease. Just try it free now!
Creating funny flowchart examples for students is a smart and quick way to arouse their interest and catch their eyes in class.
Or you can share your interesting ideas and drawings with us!
The following are some interesting flowchart examples from daily life for students that can be understood effortlessly.
Should I do My Homework Now?
This funny flowchart vividly shows that doing homework is an unavoidable and annoying thing for almost all the students. They usually never do it until the last minute.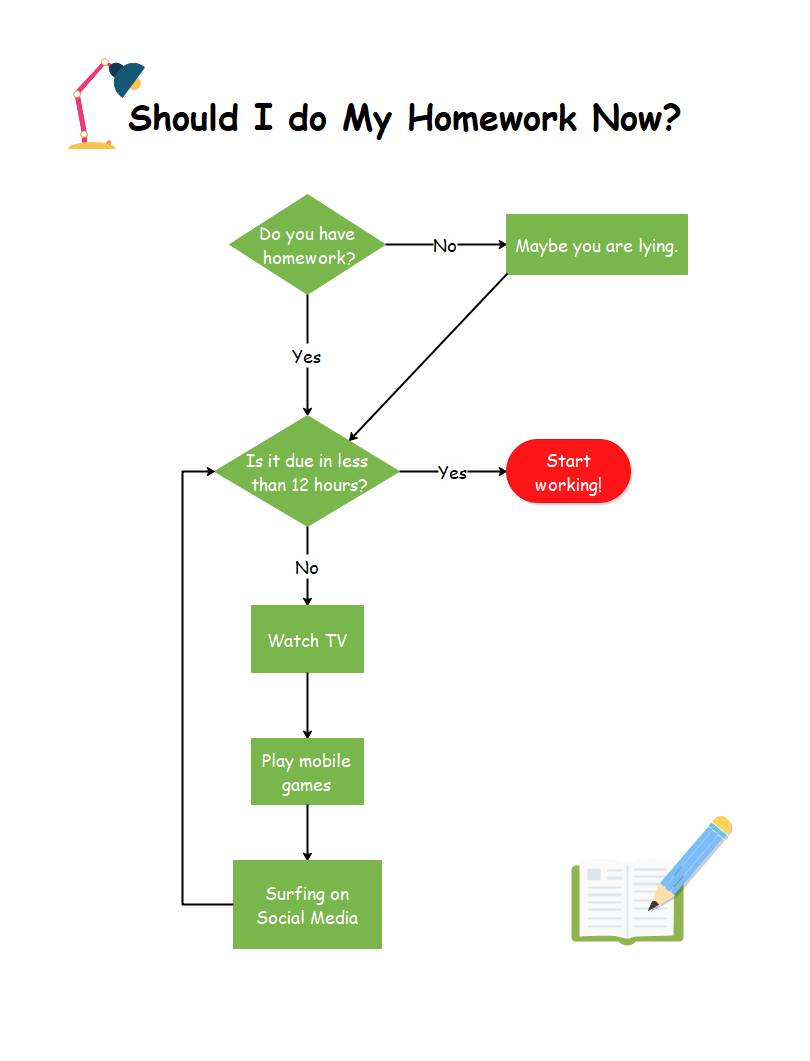 What Kind of TV Should I Watch?
Watching TV is an everyday entertainment activity after school, but it is hard to choose what kind of TV to watch cause there are so many types of TV plays. The flowchart below graphically depicts the dilemma.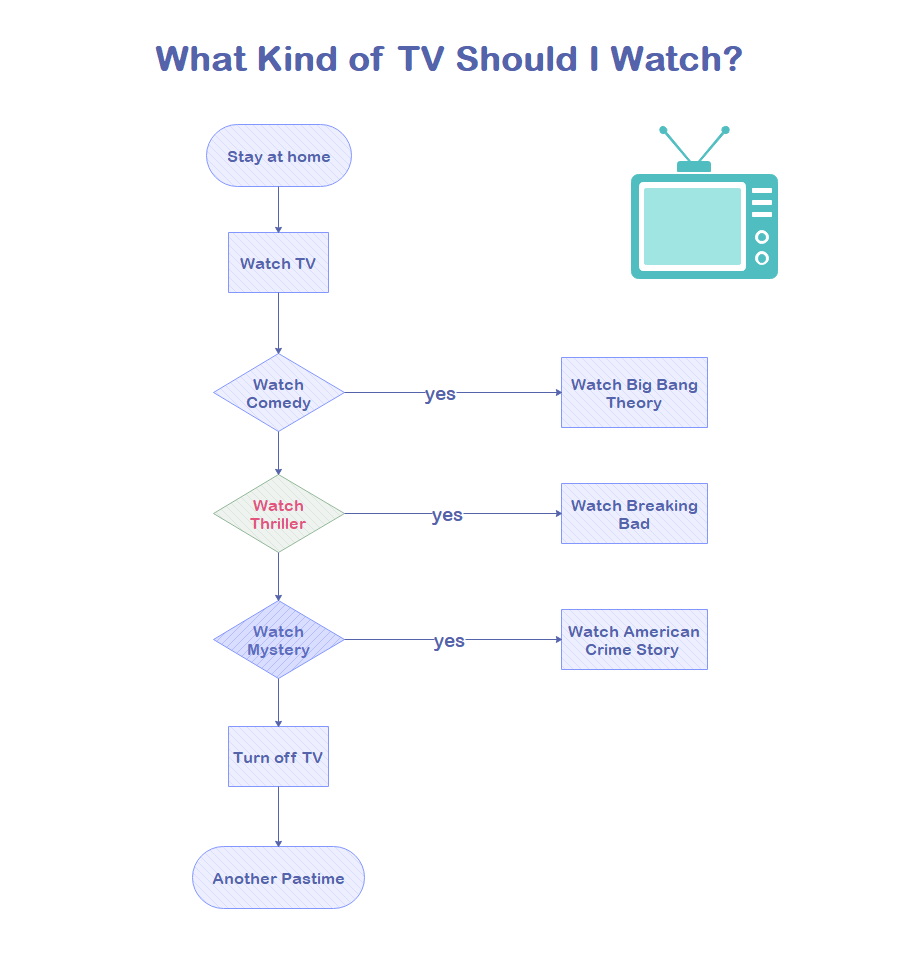 What to Eat for Lunch on Sunday?
This flowchart vividly describes a typical Sunday when your mom is not at home, and you have no idea about what to have for lunch.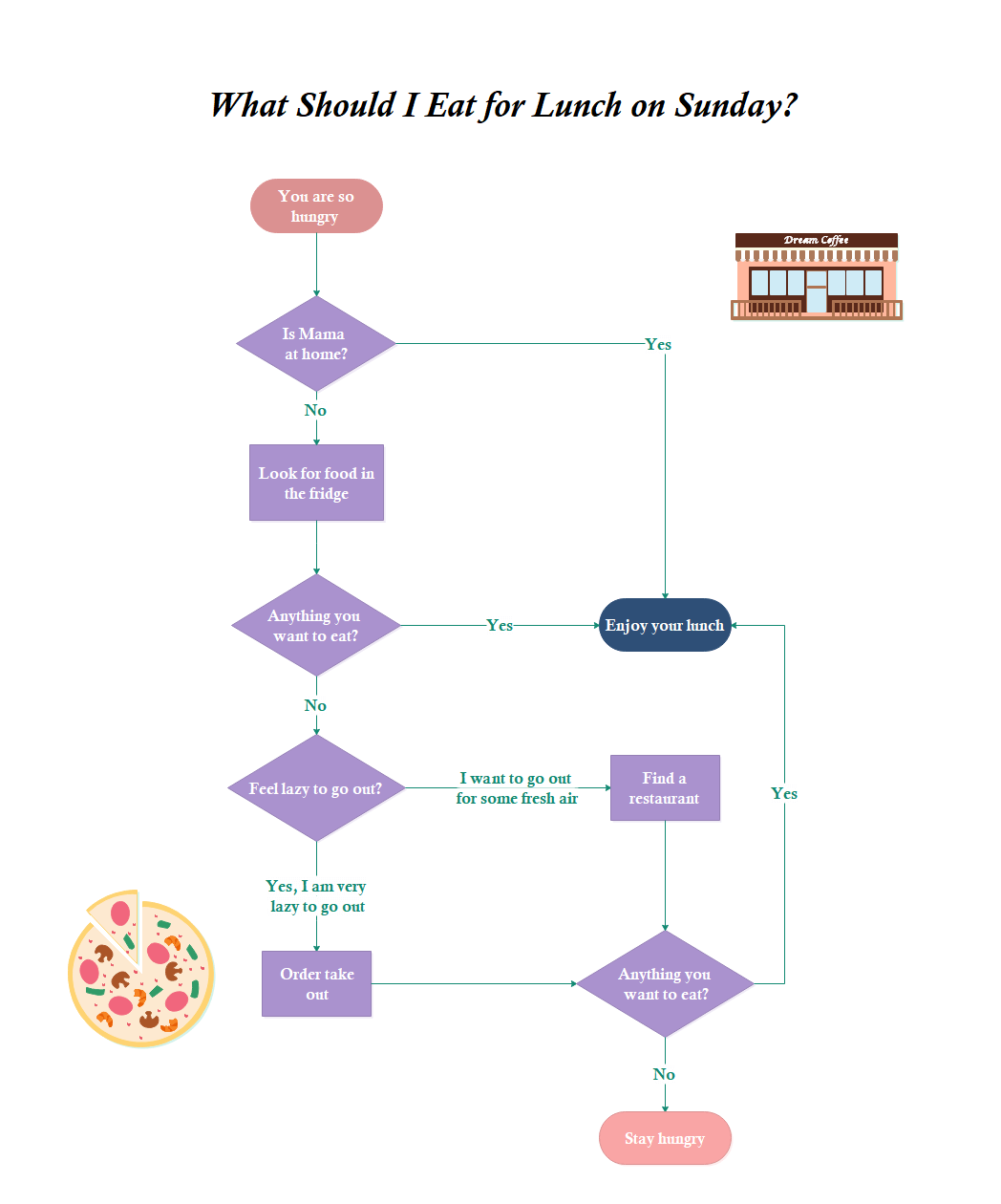 EdrawMax Desktop
Create over 280 types of diagrams
Windows, Mac, Linux (runs in all environments)
Professional inbuilt resources and templates
On-premises software for business
Enterprise-level data security
EdrawMax Online
Create over 280 types of diagrams online
Access diagrams anywhere, anytime
Team management and collaboration
Personal Cloud and Dropbox Integration
Choose Your Favorite Fruit
What's your favorite fruit? Create a flowchart like the below to find out your answer.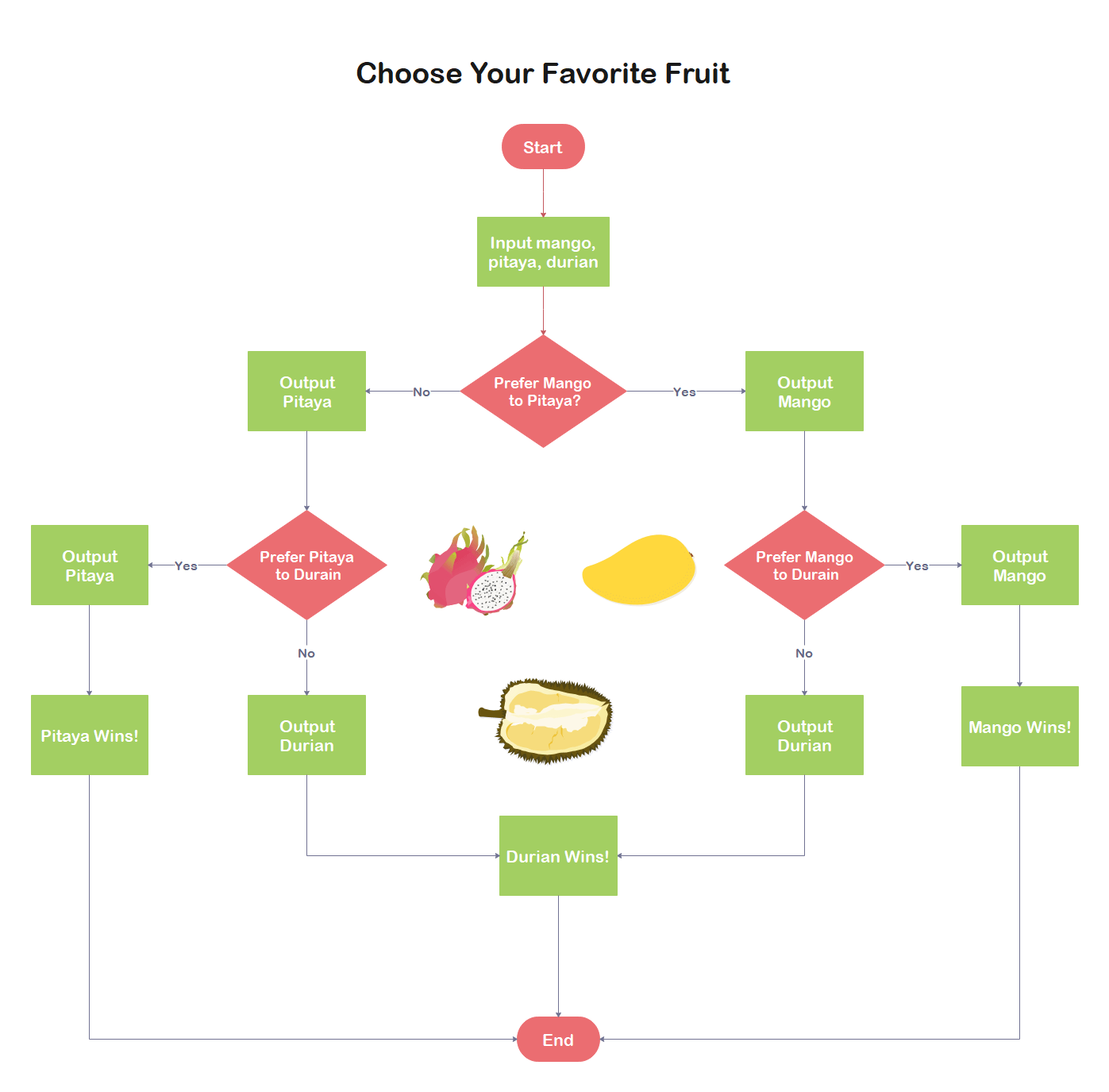 Should I Say Hi When I Forgot a Person's Name?
There are so many students in a class. It isn't effortless for you to remember all of the names in a short time. This flowchart tells you what to do in an awkward situation when you meet someone but forget his name.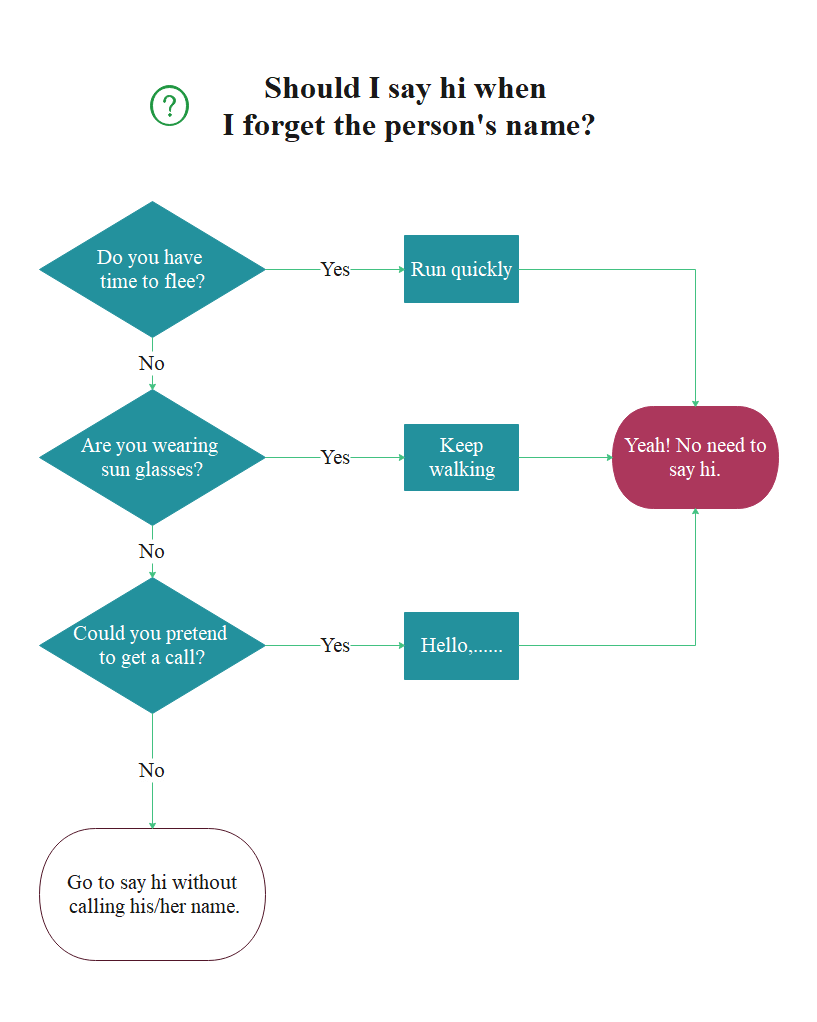 How to Divide the Age Bracket?
The easiest way to define the age bracket is by drawing a flowchart and input the information you want. Then, you will find how fast it is to figure out the categories of ages.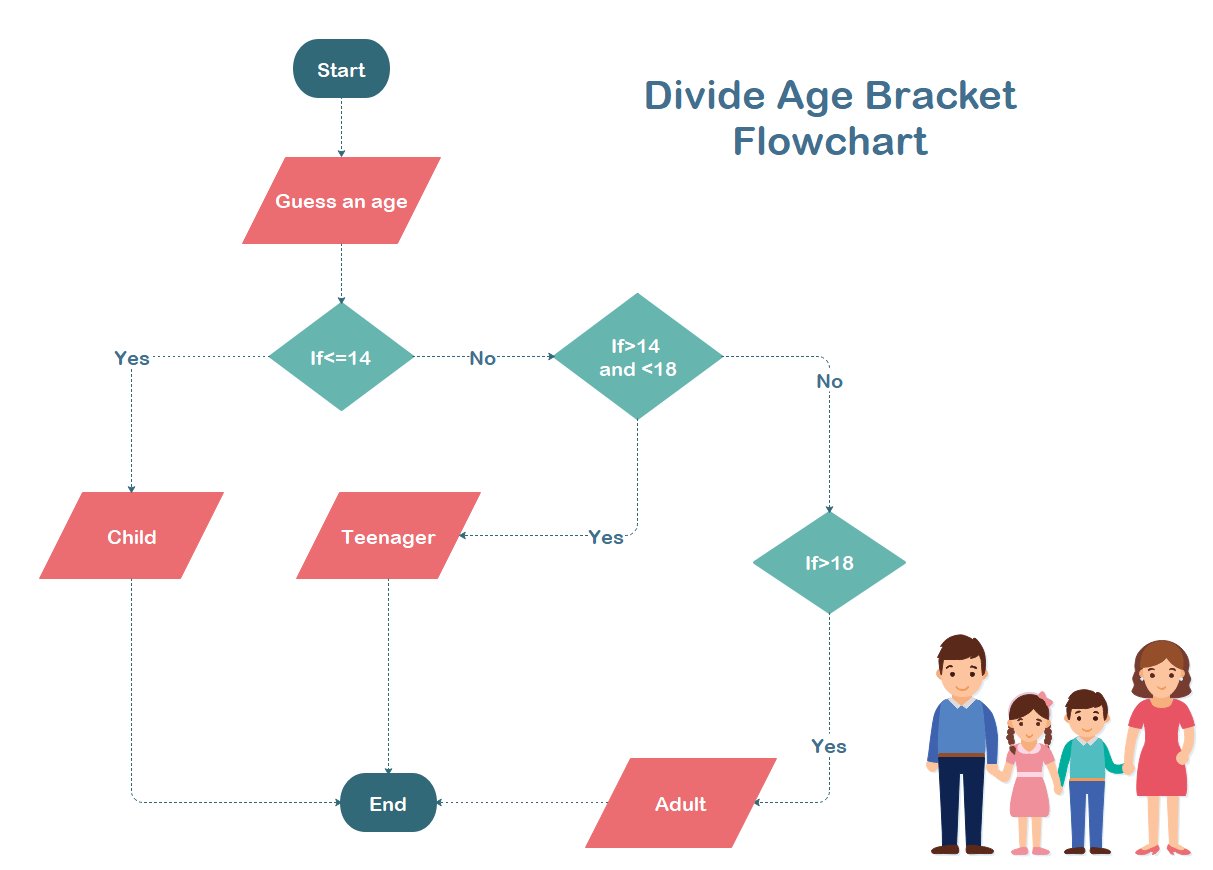 Should I Listen to My Mom?
Sometimes, moms expect their kids to be obedient and listen to them. However, not everything in her life turns out the way she wanted.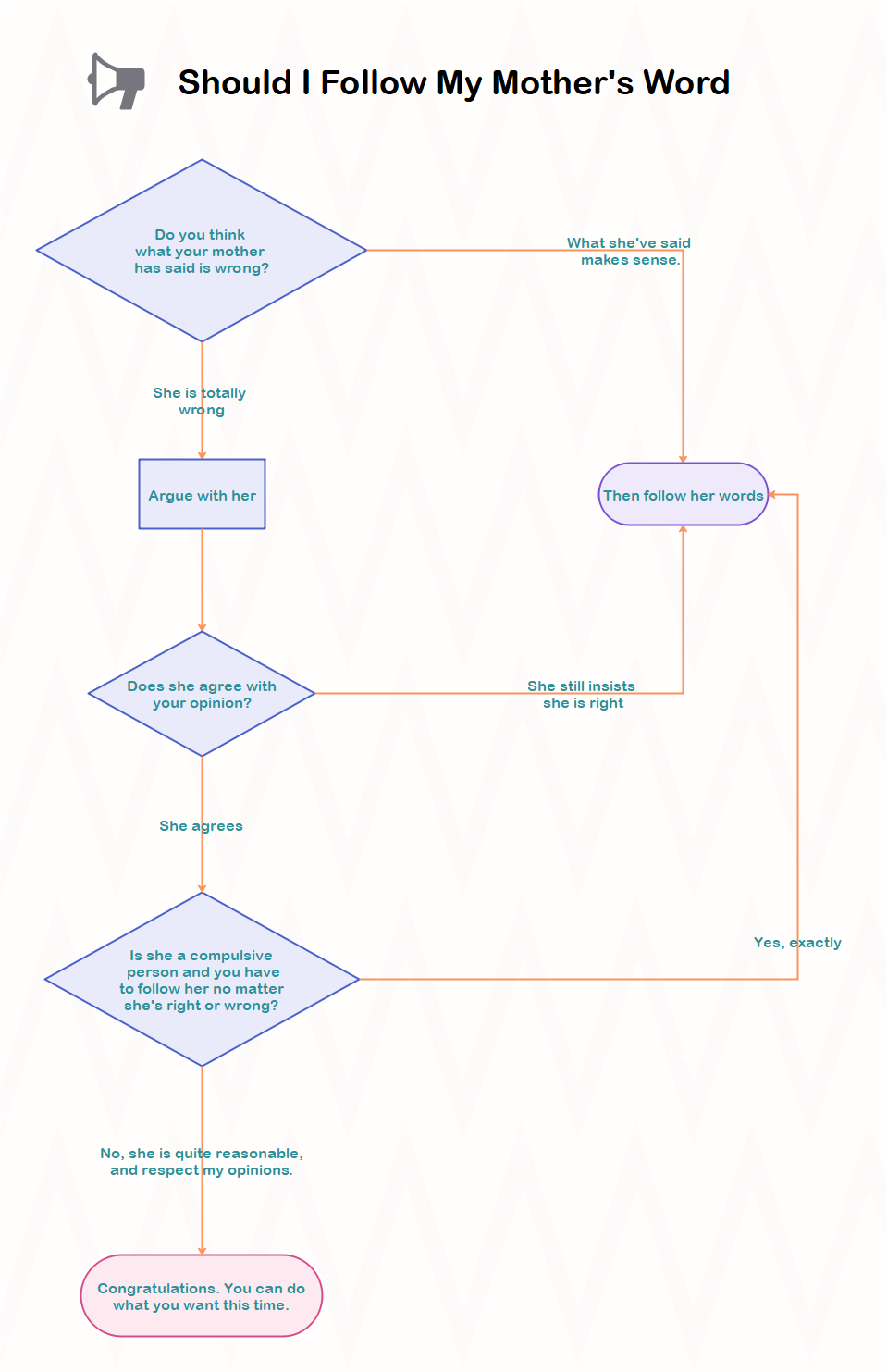 Download Follow Mother's Word Flowchart Templates in PDF Format
Download Follow Mother's Word Flowchart Templates in Editable Format
Did I Pass the Test?
Are you still wondering about the test result? Draw a flowchart like below and input your score, then you can know whether you get Excellent, Great, Good, or just pass the exam.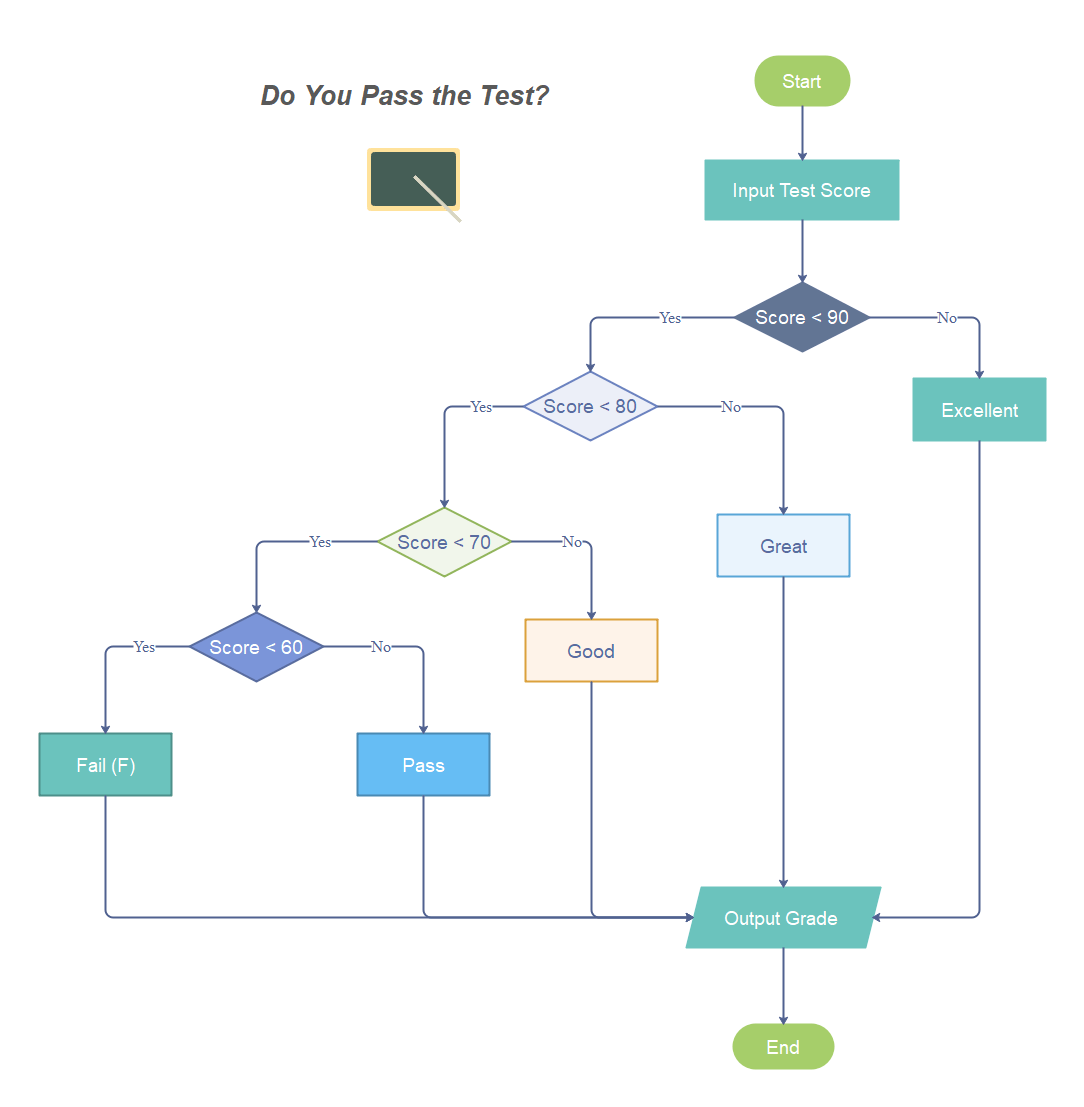 Am I Admitted to No.1 High School?
Entering into the best high school is the dream of students. This simple flowchart shows you the basic requirements of going to No.1 High School. Students can make out the study plans according to their situation.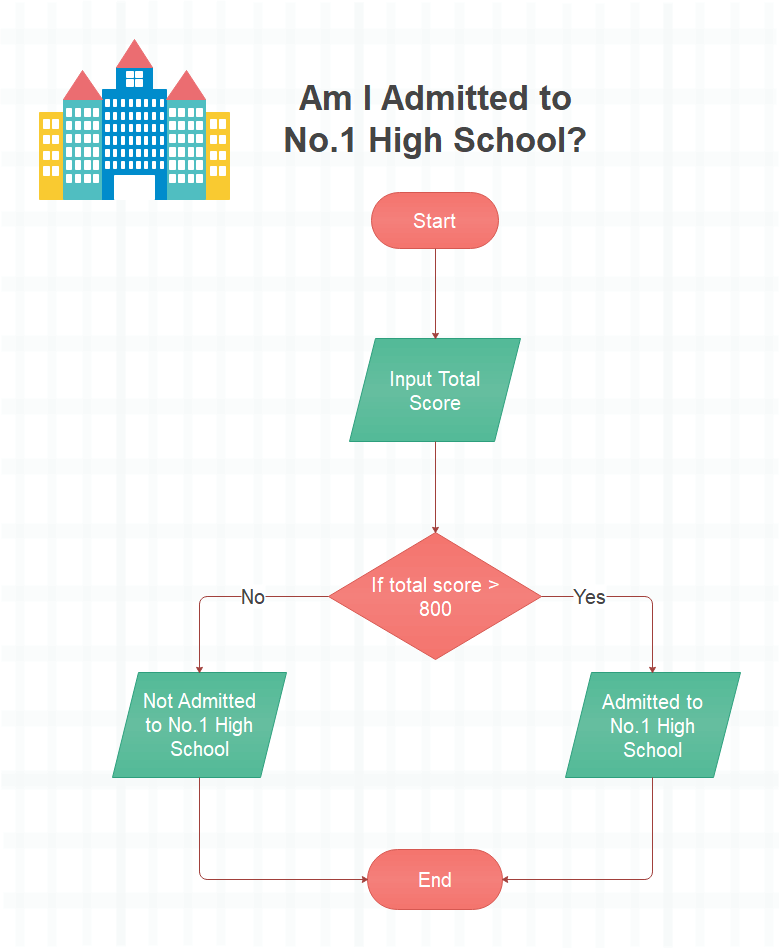 Shopping for New Dresses
This flowchart vividly depicts the process when a girl is choosing her favorite dress from a boutique. Besides, you can also apply this flowchart in many other situations.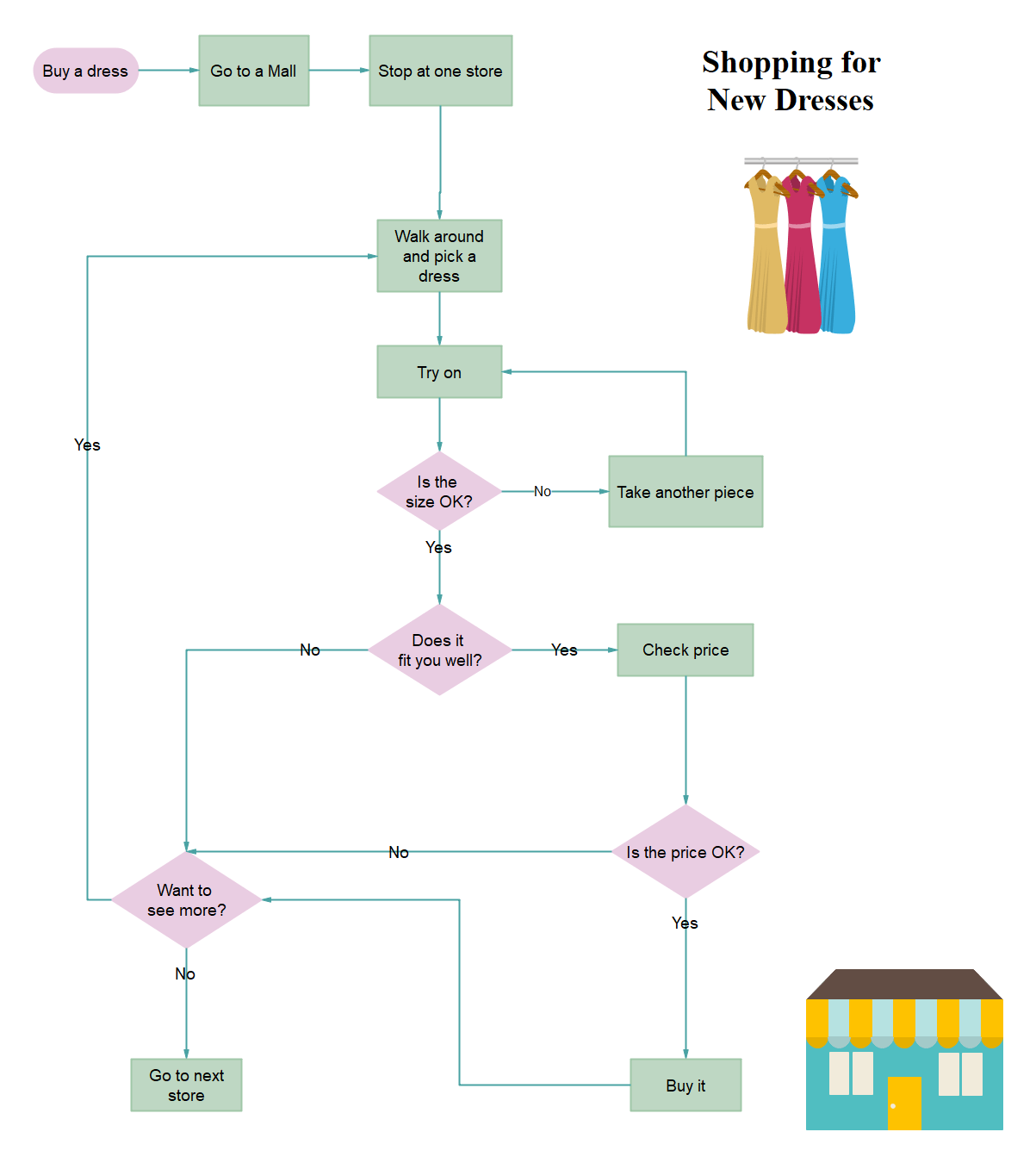 Are you interested in creating such funny flowcharts? Download EdrawMax and create your own right now!
How to Create a Flowchart in 5 Minutes?
Watch the following video to learn more about the diagramming process.
Related Articles