Decision Tree Software - Edraw

Decision trees are widely used to help make good choices in many different disciplines including medical diagnosis, cognitive science, artificial intelligence, program theory, engineering, and data mining.
Introduction to Decision Tree
Decision trees are excellent tools to help you choose between several courses of action. They provide a highly effective structure within which you can lay out options and investigate the possible outcomes of choosing those options. They also help you to form a balanced picture of the risks and rewards associated with each possible course of action.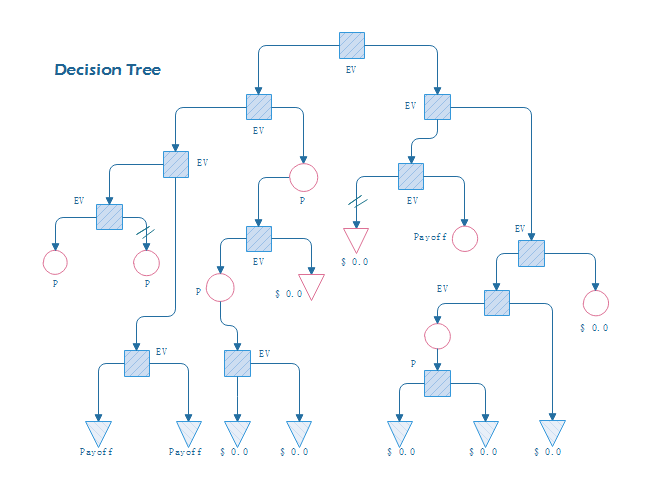 Decision Tree Software
Edraw has smart drawing tools and symbols which allow project manager, business analyst, or a project decision-maker to make decision trees with ease.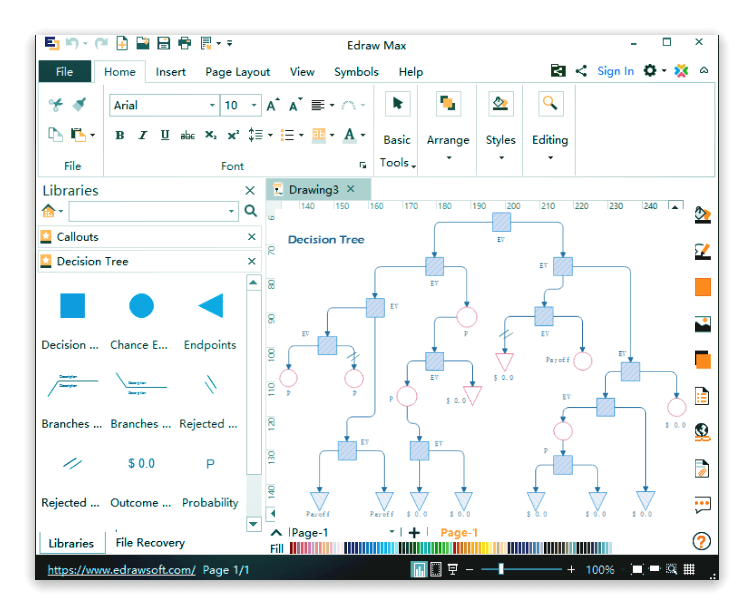 Find out why Edraw is the perfect software to draw decision tree: Try it FREE.
System Requirements
Works on Windows 7, 8, 10, XP, Vista and Citrix
Works on 32 and 64 bit Windows
Works on Mac OS X 10.2 or later
Tagged on: Matrix Template
Software Features for Designing Decision Tree
Making decision tree is now as easy as 1, 2, 3.
1. Choose from Template to Get Jump Start
Edraw has a huge bank of ready-made decision tree templates.
Make personalized decision trees, visual timetables, reward charts, flyers and certificates.
Over 200 kinds of commonly used communication devices and templates.
Add your own pictures to make motivational diagrams or infographics
2. Add Your Contents as Easy as Pie
Choose from our prepared templates and libraries with over 8,000 images. Search by key word, category or alphabetically using our intelligent search system.
Insert text in existing text boxes or add text boxes any time in any place on the canvas.
Or add a photo instantly using the Inset feature.
You can also browse to any folder on your computer to use your own pictures. Add these to the embedded library for fast future searching.
3. Print It out/Share It
Now simply print your work in high clarity. Or share it in various formats. If you need to edit, there are simple intuitive tools to use.
Drag and drop your pictures into the right canvas.
Point and click or drag the attached buttons to resize, recolor, rotate and move shapes.
Change the colour of images and background through preset themes.
Alter size, colour and position of text.
Decision Tree Symbols
Decision tree has a set of standard graphic symbols and conventions for describing elements. Commonly used decision tree symbols include decision-making nodes, chance event nodes, endpoints, branches, and double-hatch marks.
More Project Management Examples
Read More:
Development Decision Diagram Maker