Conceptual Framework 101: An Easy Guide
Get a comprehensive understanding of a phenomenon

What is the Conceptual Framework?
A conceptual framework is a visual tool that helps you analyze and get a comprehensive understanding. This analytical tool can be used in different variations and contacts, so it is useful in many fields of work. It is commonly used to visually explain systems, relationships, concepts, and ideas in an organized way.
A conceptual framework can be in a graphical or narrative form, showcasing the key variables or constructs and the present relationship.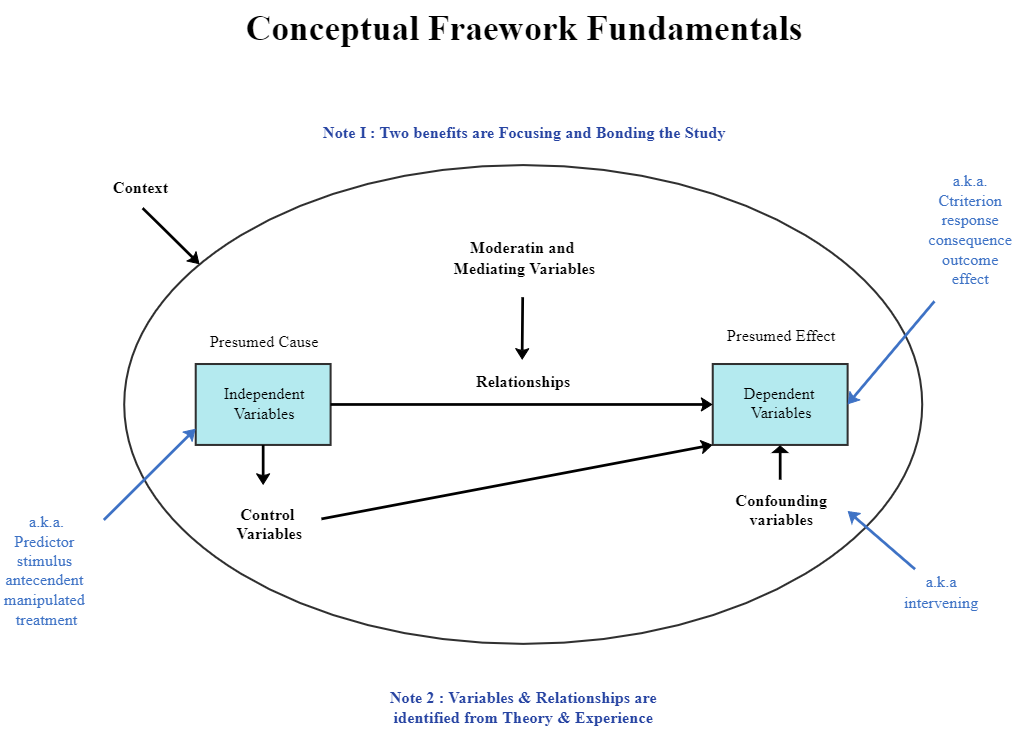 Many types of conceptual frameworks have been identified on the basis of research purposes. Some common types of conceptual frameworks are:
Taxonomy
Visual representation
Mathematical description
Working hypothesis
Descriptive categories
Pillar questions
Practical type
Models of operations research
Formal hypothesis
What is the Purpose of Using A Conceptual Framework?
The conceptual framework in research is used to show relationships between different ideas and how they relate to each other and the research study. Conceptual frameworks are commonly used in qualitative research in behavior rural and social sciences to fully understand the phenomena being studied.
The main purpose of a conceptual framework is to present the researcher's synthesis of literature and how to explain the concept so that the reader would understand it properly. Thus, the conceptual framework links concepts with empirical research and important theories that form the basis of the research conducted.
Theoretical and Conceptual Framework
The residents of our community can be empowered to use their skills and abilities to develop the community. They can build and transform a community by coming up with the different ways they contribute to other residents' betterment. For example, a stay at home mom who organizes a society fair or a firefighter who risked his life to keep the community safe is both community assets.
The theoretical framework and conceptual framework both are important for the research study. any research without a theoretical and conceptual framework makes it difficult for readers to understand the academic position and the underlying factors to the hypothesis and assertions made by the researcher. This makes this research unprofessional and sloppy.
Well-constructed research paper, however, is appreciated and contributes greatly to the advancement of knowledge. Although both are used interchangeably there are conceptual differences between the two frameworks.
The theoretical framework guides the research and determines what concepts to cover and how to measure them. It offers a general representation of the relationship between things and lies on a much broader scale of resolution. It dwells on already present and time-tested theories that comprise the findings of various researches.
On the other hand, the conceptual framework definition focuses on how the problem under research will have to be explored in a specific direction undertaken by the researcher. It describes the relationship between specific variables identified in the study and outlines the process of the whole investigation. Thus, in a conceptual framework, you develop conclusions or hypotheses based on your own theory instead of using the work of others.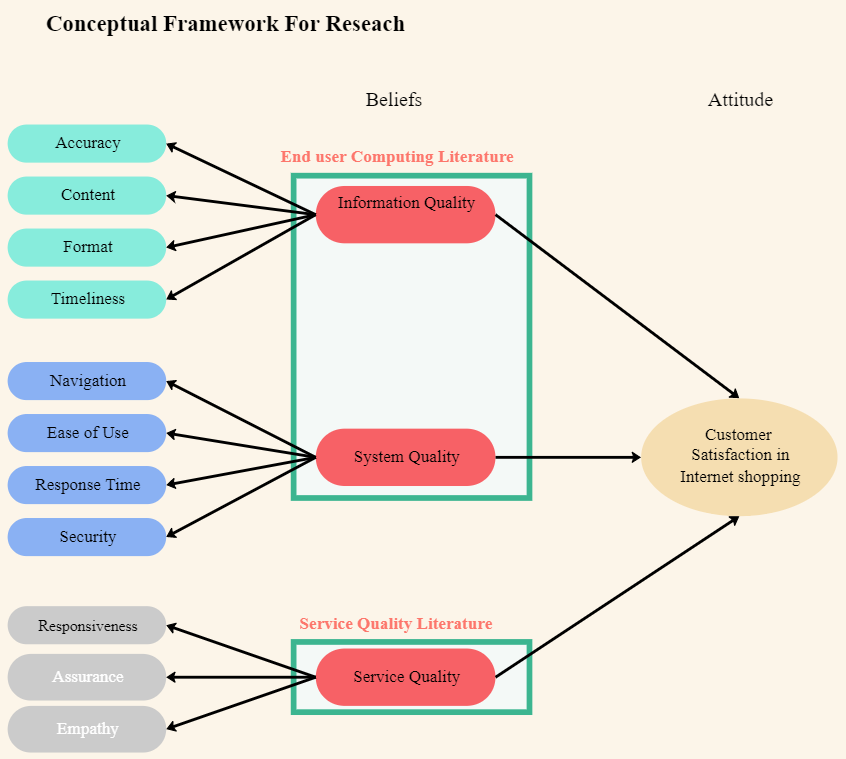 How to Write A Conceptual Framework?
The conceptual framework tells you what to expect to find through your research and defines different variables for your study. In simple words, it maps out how various concepts in your research might relate to each other.
Follow the simple step-by-step guide to learn how to make a conceptual framework:
1. Select a Topic for Research
First, select the topic of your research. The research topic can be within your field of specialization or if you want to study a specific variable then you can also create a conceptual framework for it.
2. Search Literature Review
A conceptual framework in research is based on the literature review of the things that are on the topic. Carry out a literature review to better understand what research already exists on the subject and only stick to reliable resources such as scientific box journals and scholarly articles.
3. Analyze Exiting Researches
While researching the already available data look for the specific variables explained in the literature and analyze the relationship between them.
4. Construct Your Argument
The basis of a conceptual framework is to come up with your own theory on the matter so make sure that your thesis contributes something new to the already existing research. Refine your argument for a hypothesis based on your research.
5. Develop A Conceptual Framework
Now comes the time to layout your conceptual framework in a visual form. It can be in the form of a flow chart concept map for mind Map. Display the process of your research and variables. Visualize a cause and effect relationship to design the basic components like boxes are rows and lines in your framework.
As you develop your framework you will also be able to identify other variables that might influence the relationship between your dependent and independent variables. Make sure they are clearly mentioned.
6. Add Narrative
Once you have visually constructed your conceptual framework, make sure you have added a detailed narrative that explains your research methodology in depth along with how the variables influence your research.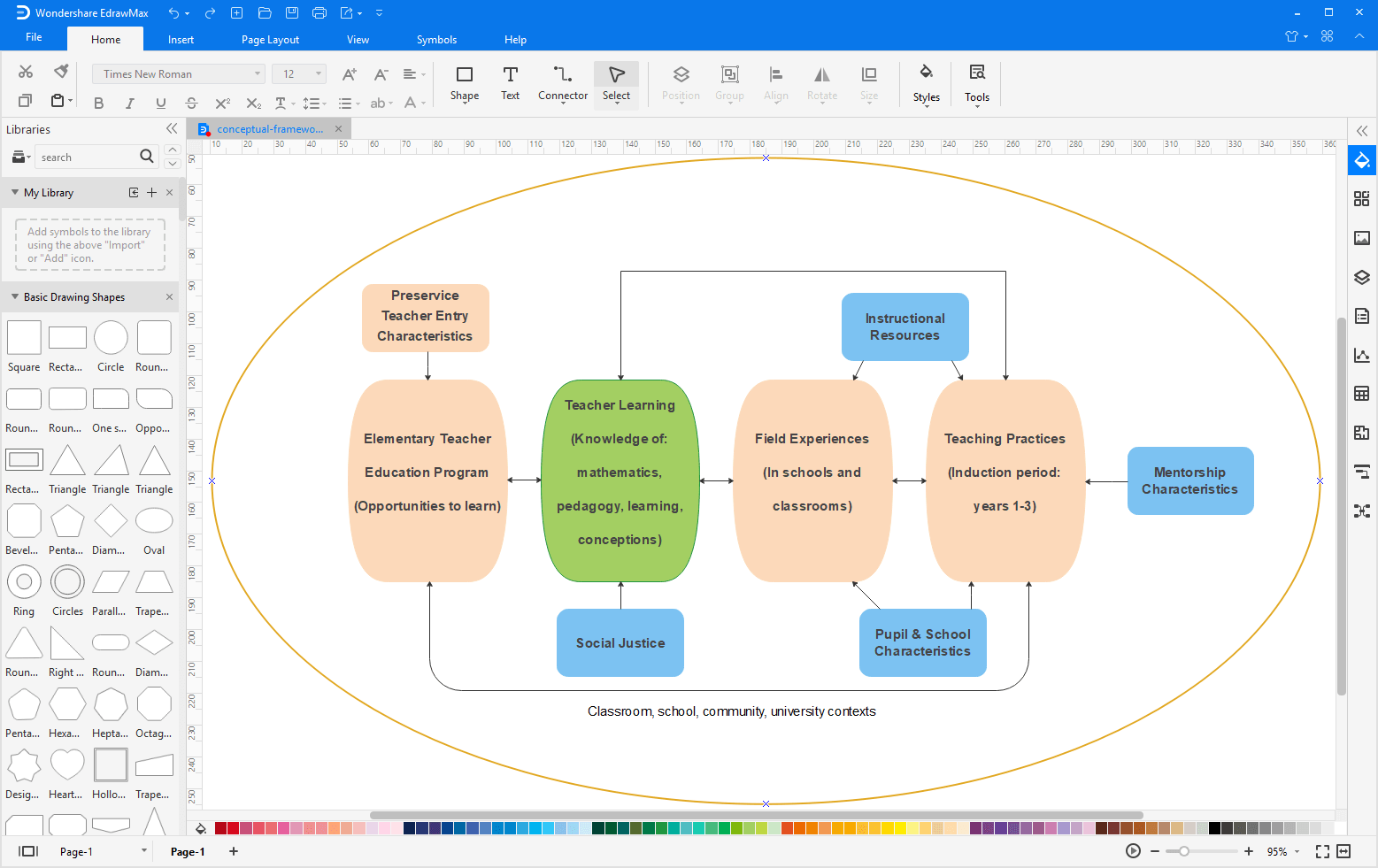 EdrawMax
All-in-One Diagram Software
Create more than 280 types of diagrams effortlessly
Start diagramming with various templates and symbols easily
Superior file compatibility: Import and export drawings to various file formats, such as Visio
Cross-platform supported (Windows, Mac, Linux, Web)
Security Verified |
Switch to Mac >>
Security Verified |
Switch to Linux >>
Security Verified |
Switch to Windows >>
Conclusion
Whether you are an undergrad or graduate student, you will need to write a research paper sooner or later and for that, you must write a conceptual framework. The conceptual framework is the foundation of the research activity and serves as a roadmap to guide you towards realizing the intent and objective of your study.
The conceptual framework shows how certain variables in research connect with each other and identify the variables in the research investigation. So, develop a conceptual framework for your thesis before moving onto the much broader theoretical framework.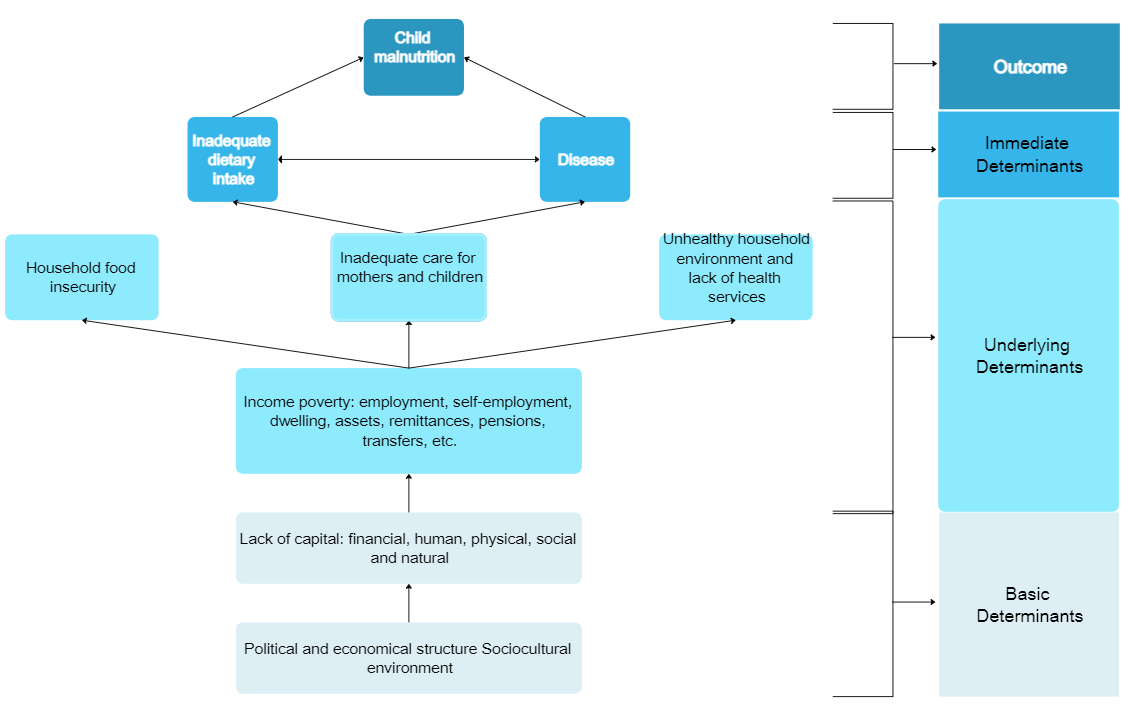 EdrawMax Desktop
Create over 280 types of diagrams
Windows, Mac, Linux (runs in all environments)
Professional inbuilt resources and templates
On-premises software for business
Enterprise-level data security
EdrawMax Online
Create over 280 types of diagrams online
Access diagrams anywhere, anytime
Team management and collaboration
Personal Cloud and Dropbox Integration