Knowledge
What to write in a christmas card?
Know it All about Christmas Card
Nothing beats the warm fuzzy feeling of reading a lovely Christmas greeting card. While most people today prefer to forward texts and emails, many still feel that Christmas is incomplete without a classic Christmas card. Sending heartfelt Christmas card messages shows the other person how much you care to remember them on this special occasion. So, this holiday season sit down with a cup of hot chocolate and write down personalized Christmas card messages to your loved ones. Don't worry if you are not much of a writer and don't know where to start, we have got you covered!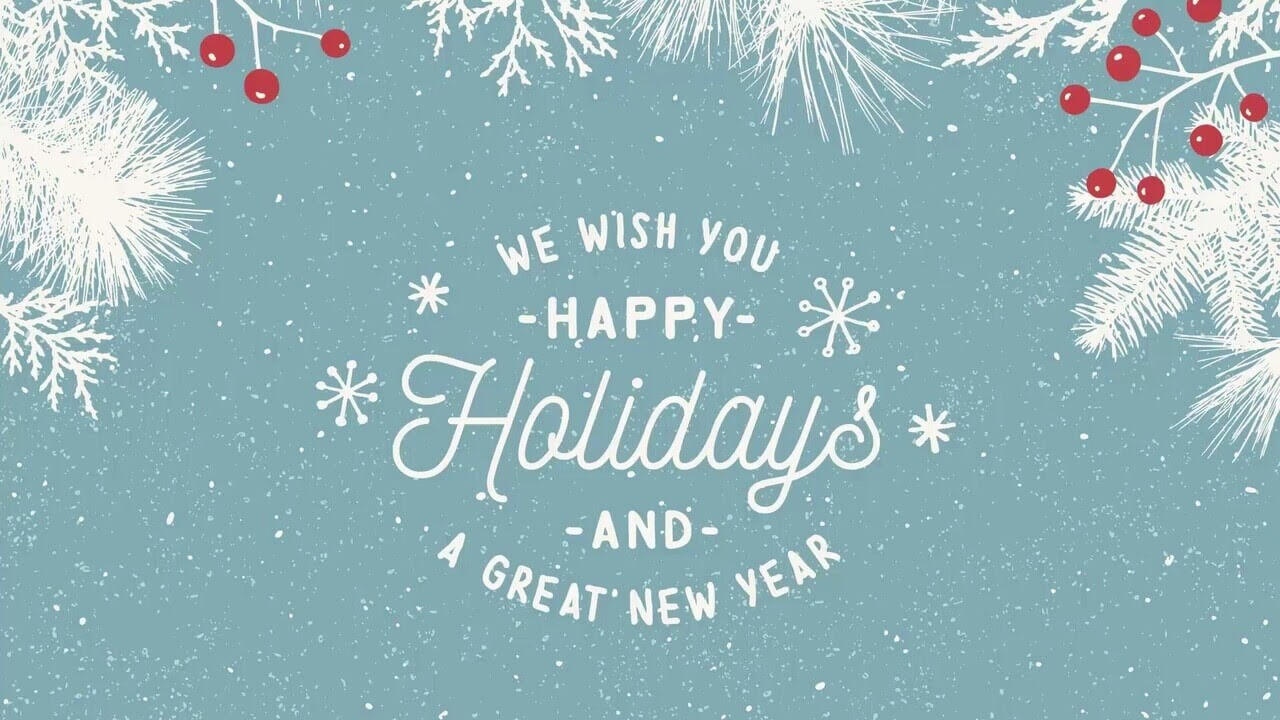 In this article, you will learn the basics of writing Christmas greetings along with some Christmas card messages ideas.
Part 1: What to Write in A Christmas Card?
A Christmas card should always include Christmas Greeting (obviously!) and a heart-warming note for the receiver. Summarize how you feel about the other person and put it into words. Tell them why you remembered to wish them on Christmas. Avoid writing long paragraphs and keep your message short and simple. You can also include a family photo to make it more personalized. If you are feeling a bit too expressive and emotional, throw in a holiday letter along with your Christmas card. Just remember, crafting the perfect Christmas card message should not feel time consuming or tiresome. Write whatever comes to mind and make it honest and positive – your recipients will love that!
If you still feel you don't have what it takes to write a nice Christmas greetings card then just follow this guide:
Always open your message with a Christmas wish. For example, "Merry Christmas", "Happy Holidays" or "Merry Xmas".
Think about your relationship with the recipient and craft a personal message for them.
Make your Christmas greeting cheerful and full of love, hope and positivity.
You can also add some funny Christmas jokes for humor.
If you are religious, you can also add Christmas quotes and bible verses.
Always remember to sign your Christmas card!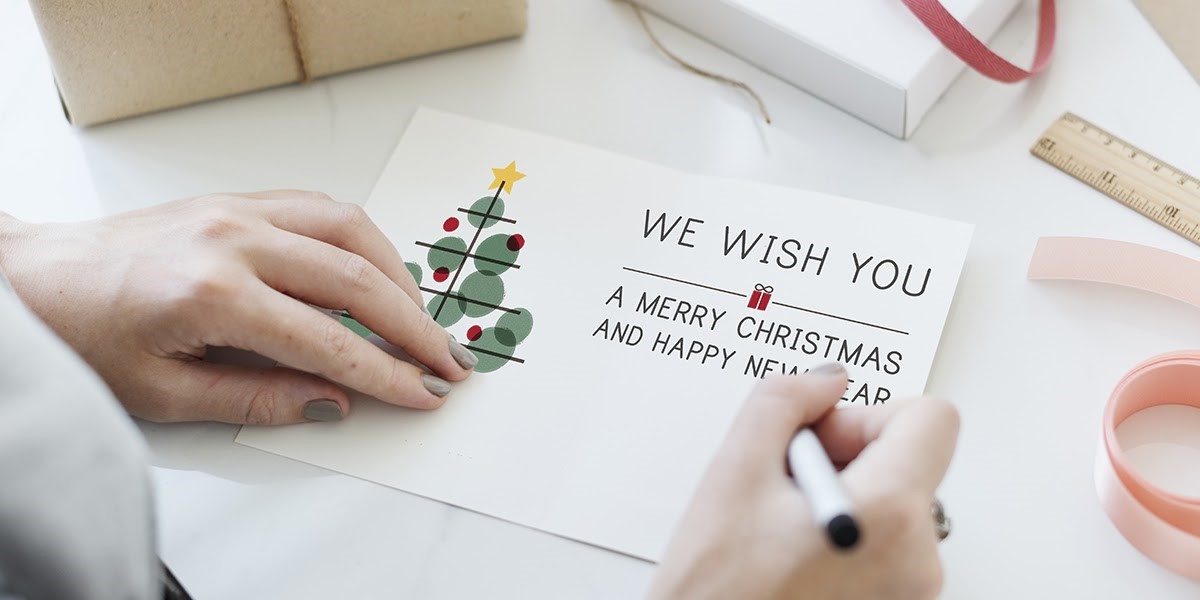 Now, let's take a look at different Christmas Card messages you can send to your friends and family this holiday season.
EdrawMax
All-in-One Diagram Software
Create more than 280 types of diagrams effortlessly
Start diagramming with various templates and symbols easily
Superior file compatibility: Import and export drawings to various file formats, such as Visio
Cross-platform supported (Windows, Mac, Linux, Web)
Security Verified |
Switch to Mac >>
Security Verified |
Switch to Linux >>
Security Verified |
Switch to Windows >>
Part 2: Classic Christmas Card Messages
Wish You a Merry Christmas
Merry Christmas and Happy New Year
Christmas Wishes and Greetings
Happy Holidays
May Your Holidays Be Wreathed in Joy
Part 3: Funny Christmas Card Messages
"If a fat man puts you in a bag at night, don't worry. I told Santa I want YOU for Christmas!"
"Merry Christmas! May your fun be large and your bills be small."
"Christmas is cancelled. Apparently, you told Santa you have been good this year… He dies laughing!"
"This Christmas, may your family be functional and all your batteries be included."
"So, it's Christmas again, another extended holiday to drink as much as you can without worrying about going to work and other things that need your sober attention. HO! HO! HO! Merry Christmas!"
Part 4: Religious Christmas Card Messages
"May your faith grow stronger and you receive lots of hope and blessings from Jesus this season."
"Rejoice the birth of Jesus. May the blessing of our Lord be upon you and your family this Christmas."
"Special Christmas wishes to you and your loved ones. May Jesus Christ bless you with health, wealth and prosperity."
"Let us all thank baby Jesus for this joyous occasion. Merry Christmas to you and your family."
"May Jesus Christ shower his blessing upon you and your family this season."
Part 5: Romantic Christmas Card Messages
"Wishing you a wonderful Christmas. Thank you so much for loving me the way you do."
"I will do whatever it takes to keep you happy. I promise to love you till eternity. I love you truly, madly, deeply… forever! Merry Christmas, my love."
"This Christmas I want to thank you for all the love and joy you bring in my life."
"Merry Christmas my love. I am blessed to have you in my life."
"Sending my sweetheart some Christmas cheer and letting you know that you are in my thoughts today and every day of the year. My heart belongs to you. Merry Christmas."
Part 6: Christmas Card Quotes
"What is Christmas? It is tenderness for the past, courage for the present, hope for the future." – Agnes M. Pamro
"Christmas Wishes and Seasonal Greetings to all fellows. The most wonderful time of the year." – Edward Pola
"Be merry and bright this Christmas season! May you never be too grown up to search the skies on Christmas eve." – Unknown
"Christmas is not an external event at all, but a piece of one's homes that one carries in one's heart. Have a Jolly Christmas Fellas!" – Freya Stark
"Don't want much for Christmas. Just want the person reading this to be happy, healthy and loved. Wishing you snowflakes, friendships and winter cheer!" – Alexander Smith
Part 6: Christmas Messages for Different people
Christmas Messages for Friends
1. "I hope Santa leaves you plenty of presents, but I hope the reindeer do not leave behind any "presents" on your lawn! Merry Christmas!"
2. "It's the most wonderful season indeed – until everything has to be cleaned up, and the credit card bill arrives."
3. "May the spirit of Christmas bring you peace, the gladness of Christmas gives you hope and the warmth of Christmas grants you love."
4. "For a unique and special friend. I send you warm wishes and love at this wonderful time of the year."
5. "Merry Christmas dear friend, may you have a great holiday season."
Christmas Messages for Family
1. "Having parents like you is the best Christmas gift I could ever ask for."
2. "Christmas season brings lots of memories and I am forever grateful to have such a loving family in my life. Here's to many more Christmas memories for years and years to come."
3. "Christmas is incomplete without your pies and Turkey. Love you mom. Merry Christmas!"
4. "There is no greater gift in life than spending time with family around Christmas time. Can't wait to see you all Christmas Eve."
5. "Christmas brings family together and helps us appreciate the love in our lives we often take for granted. May the true meaning of the holiday season fill your heart and home with many blessings."
Christmas Messages for Teachers
1. "Merry Christmas teacher! Thank you for a mentor and for guiding me."
2. "Jingle bells, jingle bells, my teacher is the best! Thank you for all you do and may your Yule be blessed."
3. "Merry Christmas to the best teacher in the world."
4. "Dear teacher, may this Christmas be the best Christmas of your life. Thank you for your kindness!"
5. "Wishing you a merry Christmas. Thank you for your guidance and support."
Christmas Messages for Coworker
1. "Wishing an abundance of joy to you this holiday season. Happy Holidays to my co-worker!"
2. "Thanks for being a helpful co-worker and a friend. Happy Holidays."
3. "I like seeing you at work – you add happiness and joy to the place. Happy Holidays!"
4. "Couldn't have asked for a better colleague! Merry Christmas buddy!"
5. "Merry Christmas to my co-worker may your holiday season be as bright as you make our office."
Part 7: Christmas Messages for Hard Holidays
"Wishing you love and support in this Christmas season. May all challenges pass soon!"
"I know it has been a hard year for you but this Christmas is going to be a start of something magical."
"My prayers are with you, now and always. Wishing you love you this season!"
"Sending you hugs and support this Christmas season."
"I hope this Christmas removes all the pain and suffering from your life. Sending lots of love!"
Part 8: Signing Christmas Cards
Sign your Christmas card with warm closing for your loved ones but choose a more professional closing for business cards. Similarly, for family and friends, sign cards with your nickname or first name but Sign business cards with full name and formal title.
Related Articles
Learn More about Christmas Card with EdrawMax. Try it Free!
LEARN MORE