Car Manufacturing Process Flowchart Complete Guide
Do You Want to Make Your Car Manufacturing Process Flowchart?
EdrawMax specializes in diagramming and visualizing. Learn from this article to know about steps of car production and best production process flowchart designer. Just try it free now!
The whole car production process is not rocket science. It is just a series of steps that follow each other in sequence for a car to become ready for sale. When we talk about any production process, one question that always comes up is how much time does this take? In product development and creation, there is no doubt that time is of the essence. The car manufacturing process flow chart explains all things to your employees in a snap. As a result, they won't have to spend hours finding their task. Plus, it helps you to understand what's happening behind the scenes.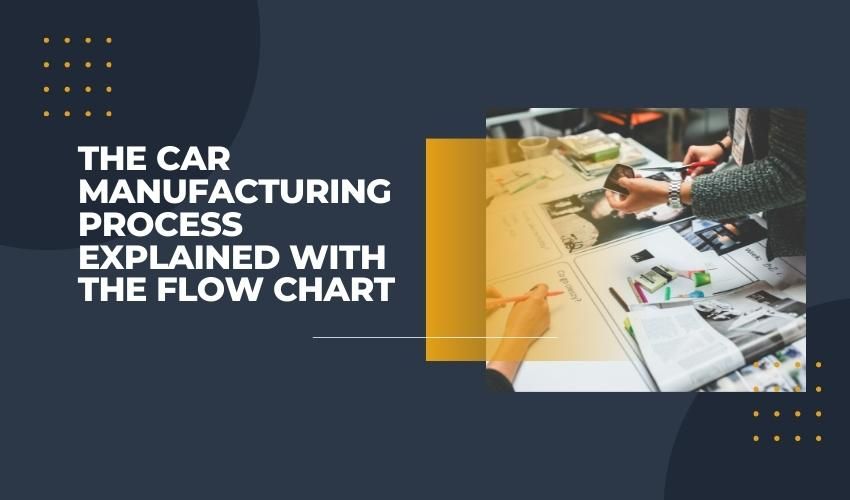 1. Steps Of Car Production
Building cars is a collective effort from designers, workers, mechanics, and electricians. The best product comes out if everyone knows the other personnel's role in the process. It all starts with the creation of car design and then its acceptance by the board.
Once the panel approves the design, it's time to develop your vehicle. You'll be working with a team of designers to create a concept model. It will represent your car's appearance when it's finished. The management reviews this process so they can give feedback. Plus, it lets them decide how they want improvements before production. The next step involves creating a prototype (or "blueprint") for building purposes. It allows them to test various parts of their design before starting mass production. In that way, no one makes a mistake during the actual manufacture.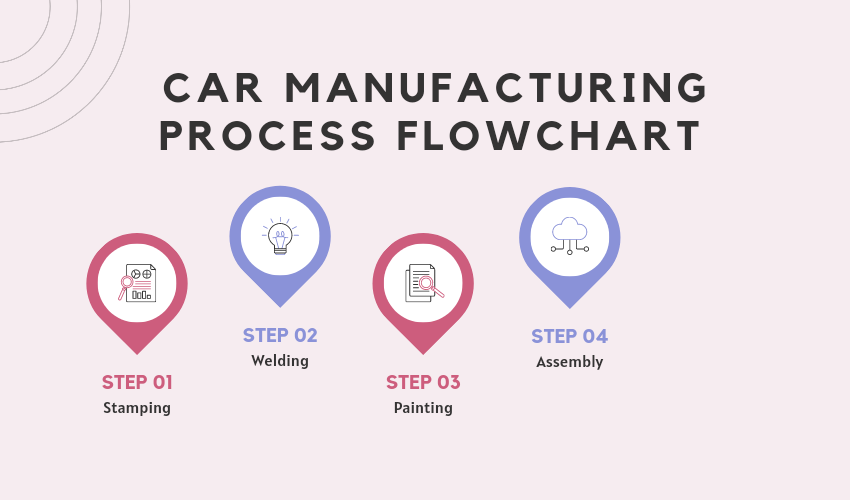 That's not all!
The general overview of the car manufacturing process flow chart is the summary of the complex procedural roadmap. The car process steps are far more complex than a simple hit-the-hammer job. That is why you need a flowchart to keep a clean record of events and processes. Before jumping in to learn about the diagram, let's assess the steps of car production.
Part 1. Stamping
Stamping process is the first step in the car manufacturing process flow chart. It refers to shaping a flat metal sheet by deforming it with a punching product. Usually, carbide is the metal companies use. The reason is its long life and ease of sharpening.
Before starting the procedure, you need to prepare the metal. For preparation, the companies melt the alloy at high heat. Next, they cool it down to make a hard enough plate for creation. Different types of metals take part in car production. These include stainless steel, aluminum, and copper.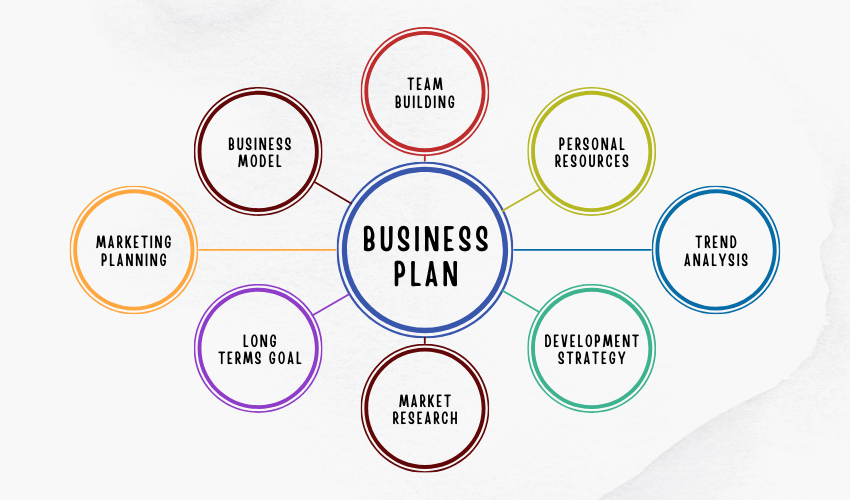 In technical terms, the first step in preparing metal is "casting." This process involves pouring molten metal into molds of plaster or sand. The mold forms a replica of the part manufactured. Its shape and size will be accurate because the mold has the product's origin.
Stamping in the car-making process is ideal for attaching parts to the car frame. This phenomenon involves a great deal of precision and hard work. It is because the parts must be as accurate as possible. Next, you must assemble them in a way that allows them to fit together perfectly. The stamping process is ideal for many metals, like steel, aluminum, and copper.
Part 2. Welding
Car production is all about attaching specific parts to their distinct location. That is where welding comes into play.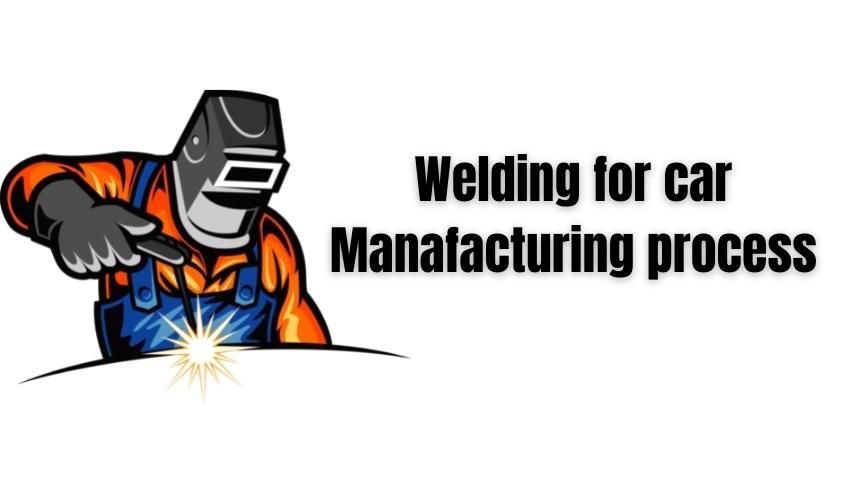 The welding process involves heating the metal pieces and applying an electric current. It causes them to melt together and form a strong bond. The heat also softens the metal for bending, making it easier for welders to work with the materials. Different types of welders have different settings for the process. Plus, the times and amounts of pressure also vary during the process. The type of welding in the car manufacturing process flow chart depends on the type of parts used. For instance, Flat-bottom car bodies need different materials than off-road vehicles.
Part 3. Painting
Car painting is a common process that helps to protect the metal and gives a luxurious look to the vehicle. Despite being a standard method, it is still complex in terms of precision. Therefore, it requires careful planning and attention to detail. Besides that, many types of car paint are available nowadays, like base coat and clear coat. Each one of them requires a specific plan of execution. The flowchart is a universal solution to all those. It is important to follow the right steps to ensure your vehicle gets the highest quality finish.
The first step in painting a car is priming it. It is more of a sub-step in the car manufacturing process flow chart. Simply put, it deals with spraying some primer onto the car's surface. The next step is to cover it with opaque paint. The best way is through a spray gun or roller specific for automotive painting.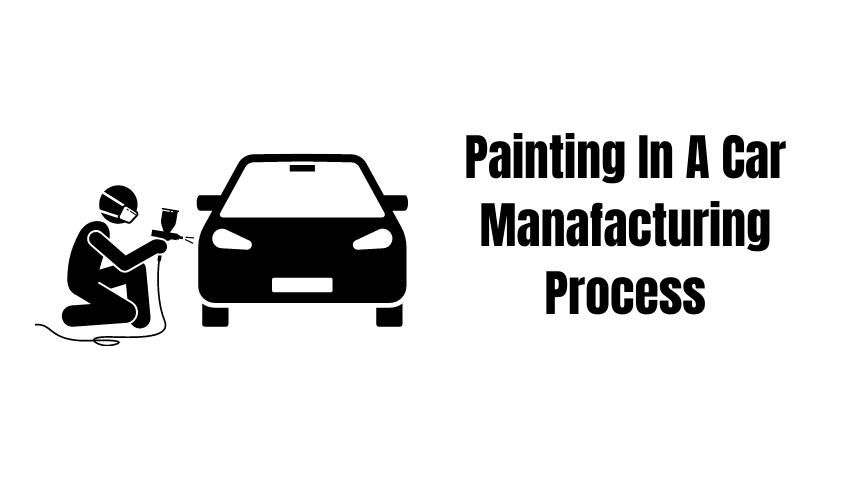 Once priming your vehicle is complete, you will need to apply a base coat. It will protect the primer from chipping off during future painting steps. You should keep in mind that most base coats contain multiple layers. Missing out on even one of them can cause instant failure in the paint job. Thus you must apply each layer carefully. That is how you can minimize the chance of damaging any underlying surfaces, such as metal or bumpers.
After applying all three layers of paint, it's time to choose the color scheme you want for your vehicle. Different choices range within metallic, semi-gloss, matte finish, and custom color categories.
Part 4. Assembly
Assembly is the last step in the car manufacturing process flow chart. It involves putting together the manufactured parts to make a complete product. Automotive industries usually use technical machinery for assembly. Assembly includes component testing, installation, and test pressing.
The assembly process in car production is essential. You can divide it into two parts, which are pre-assembly and final assembly.
Pre-assembly involves getting parts from the suppliers and installing them into the car. The components used in pre-assembly must be raw and of good quality. So, you can reduce any problems during the stages of production. The final assembly stage involves adding extra parts. Plus, it refers to giving the finishing touches to create a final product. These include lights, wheels, and engine components.
2. Is It Easy To Design Production Process Flowcharts With EdrawMax
Mostly car making process tutorials bring lengthy, complex steps journals with them. Assessing and judging them is challenging for the general public and employees. So, experts created an automobile production line flowchart. It addresses all problems in a manner that is easy to understand
The car manufacturing process flow chart is the solution everyone came up with. Yet, its creation is more complex than its name. To create the diagram, an ideal program that has all the appropriate tools is necessary for the task. After considering thousands of programs online, experts suggested going for the well-known EdrawMax. It has every toolkit available for car-building flow chart production. Plus, it gives you thousands of free templates to choose from.
That is not even the best part! You'll be getting all that for free. Here are some key features of the software that you may like.
Its interface is extremely easy to use. For that reason, anyone can explore it without any restriction.
The EdrawMax program is a universal software due to its multiple exporting approaches. It allows users to export files in 14 different formats. So, you can get your car creation process flow charts in pdf, jpg, ppt, and many more - all in one place.
The massive template community of EdrawMax is its biggest green flag. It allows the users to get their specific flowchart with a few clicks. Besides that, the extreme customization process helps to get the most out of the program.
EdrawMax Desktop
Create over 280 types of diagrams
Windows, Mac, Linux (runs in all environments)
Professional inbuilt resources and templates
On-premises software for business
Enterprise-level data security
EdrawMax Online
Create over 280 types of diagrams online
Access diagrams anywhere, anytime
Team management and collaboration
Personal Cloud and Dropbox Integration
So, hurry up! It may not stay free with all the benefits in the pocket. Go and check the program's supremacy yourself!
3. Conclusion
The car manufacturing process flow chart helps you remember the order of steps. Plus, you can use this flowchart to understand what happens during each step. The best part is that it specifies the tasks needing completion or instant review. In simple words, there is no better way to keep track of your car production process than this chart. And there is no better software than EdrawMax to create these flowcharts.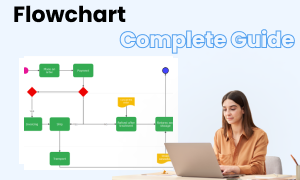 Flowchart Complete Guide
Check this complete guide to know everything about flowchart, like flowchart types, flowchart symbols, and how to make a flowchart.