How to Register Edraw Software

If you have some trouble in registering Edraw software, Please review this page.
Read this page to learn how to activate your Edraw product.
Note: After you completed the activation, the trial version will be converted to the full version.
How to Activate (Register) the Software
1. Go to the pricing page and choose the option that fits your need best.
2. After you have paid for the Edraw software, you will get the valid license code in the email address that you fill in the payment page.
3. In the Help menu of the trial software you are using, click "Activate".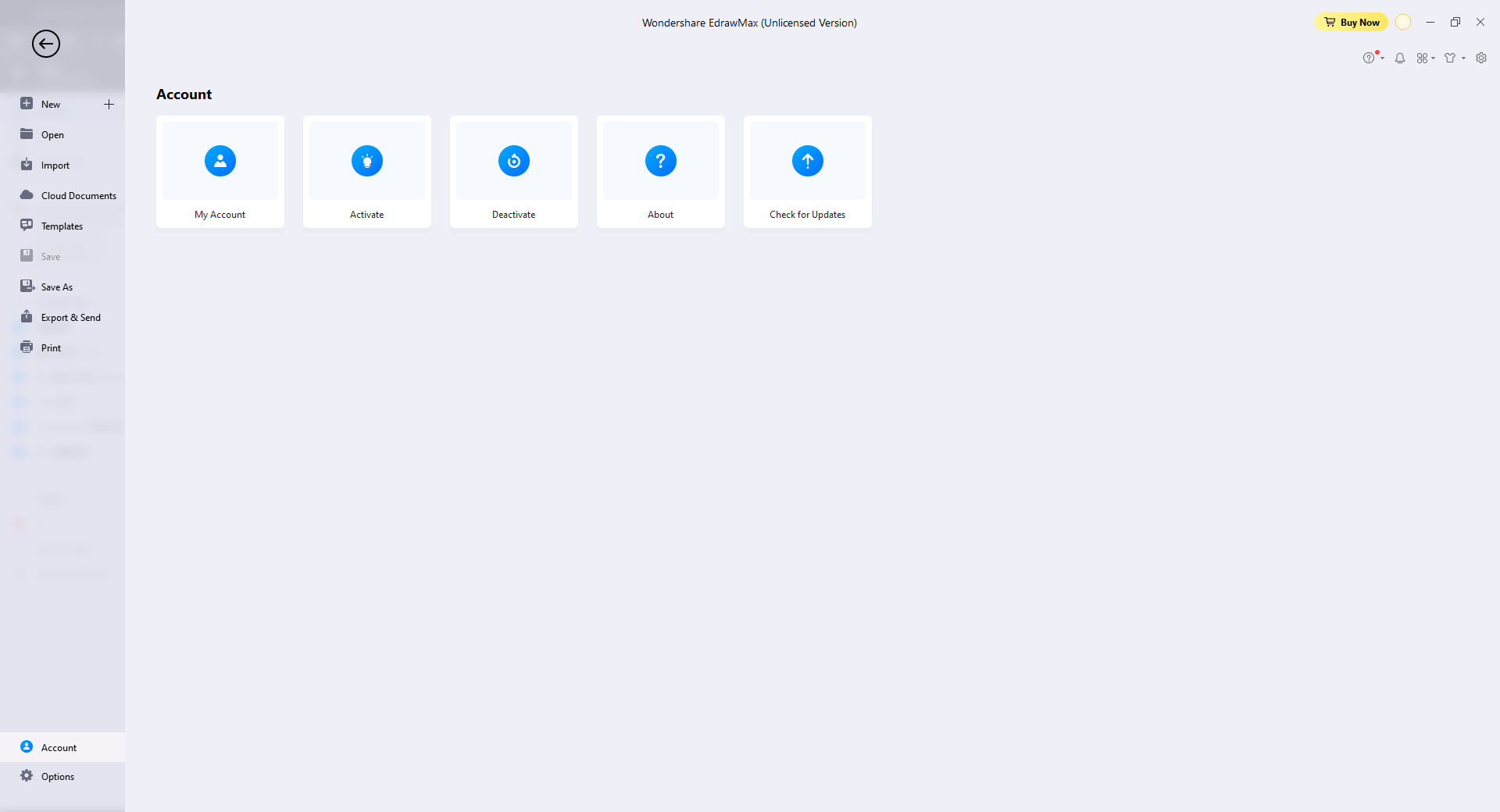 4. In the Pop-up dialog box, fill in the name and your license code, then click the "Activate" button.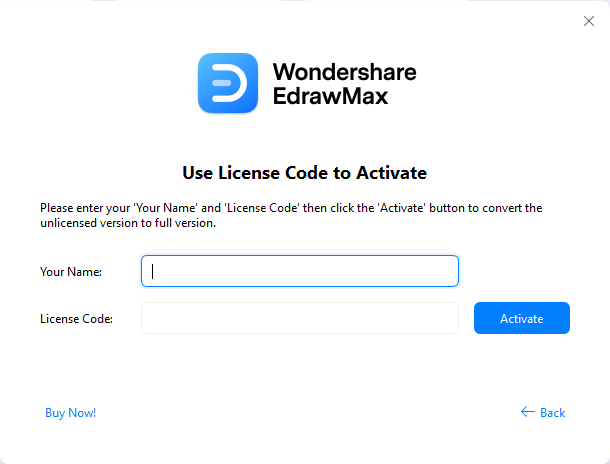 5. Wait for seconds and you will receive the following message.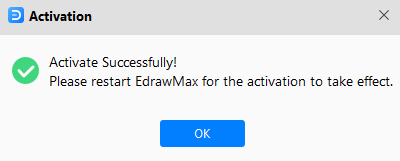 If you have any problem about Edraw software, please contact us. We aim to reply within one business day. In some computers, it's necessary to close Edraw program and restart it again.
Failed to Activate for the NON-administrator Users
The easiest option is to give the RW right to users on the edraw folder and activate Edraw. Right-click the edraw.exe, launch the Edraw and then click the Activate button in the Help menu to activate.
Activate Edraw Program without Internet Connection