How to Create a Cisco Network Diagram
Understand how a network is set up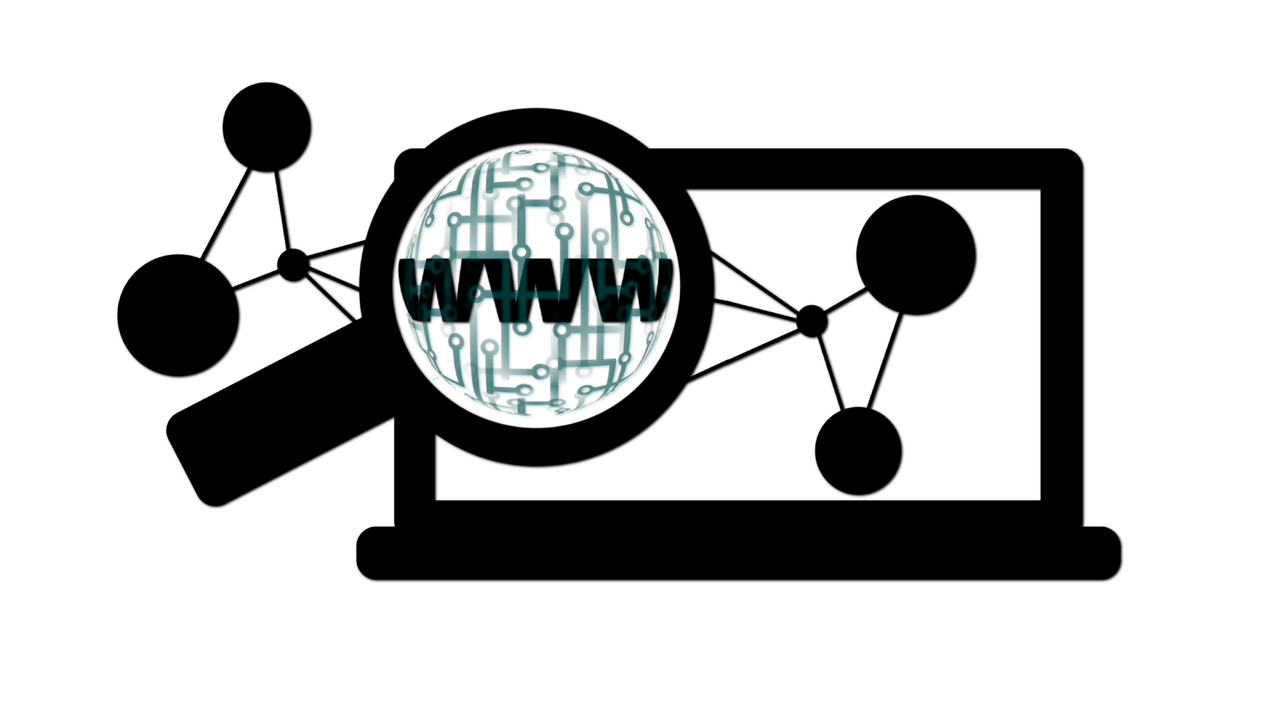 Part 1: What is Cisco Network Diagram?
Cisco Network Diagrams show what the components of a Cisco network are and how they work with each other. It shares similar symbols and notation with network diagrams, but does exclusively feature Cisco router symbols.
Cisco Network Diagrams are often used by IT professionals to structure networks for both professional and personal uses. They are useful for understanding how a network is set up, and can be used to identify errors or bugs quickly.
Part 2: How to Make a Cisco Network Diagram Effortlessly?
How to make a Cisco network diagram easily? Using EdrawMax to create your own Cisco network diagram.
Step 1: Open EdrawMax desktop software or EdrawMax web-based application.
Step 2: Navigate to [New]>[Network]>[Cisco Network Topology]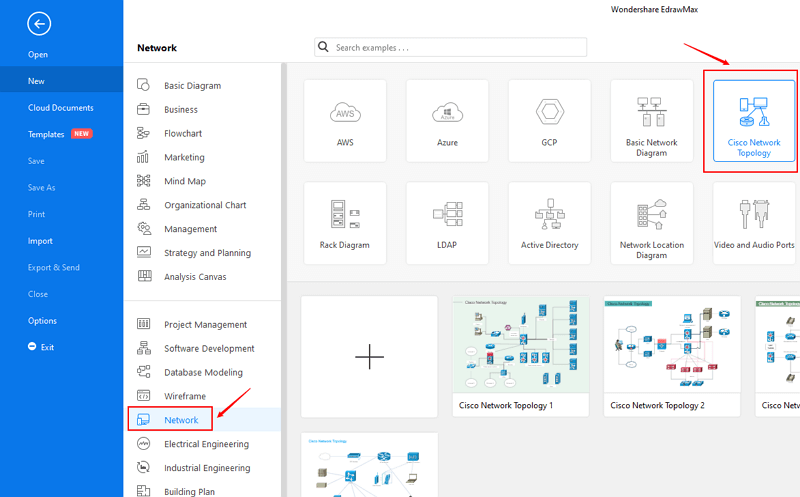 Step 3: Select one Cisco network diagram template to edit on it or click the [+] sign to start from scratch. Also, you can use massive Cisco network diagram symbols and elements from libraries in left menu to customize your Cisco network diagram.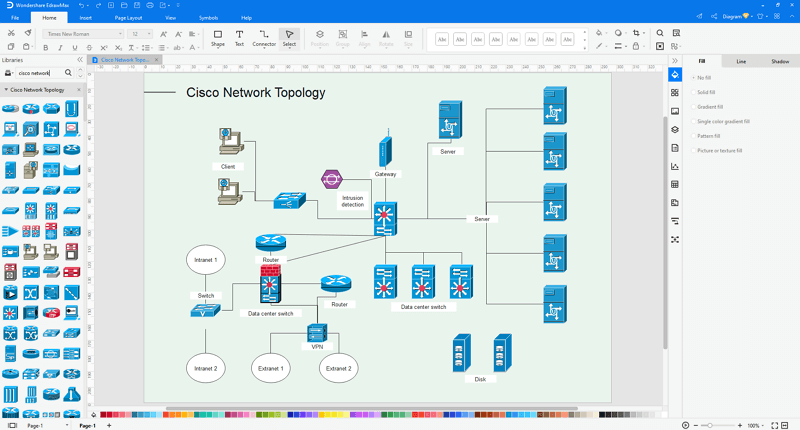 Step 4: Once finished your creation, you can export the file in multiple formats, including Graphics, PDF, editable MS Office file, SVG and Visio vsdx file.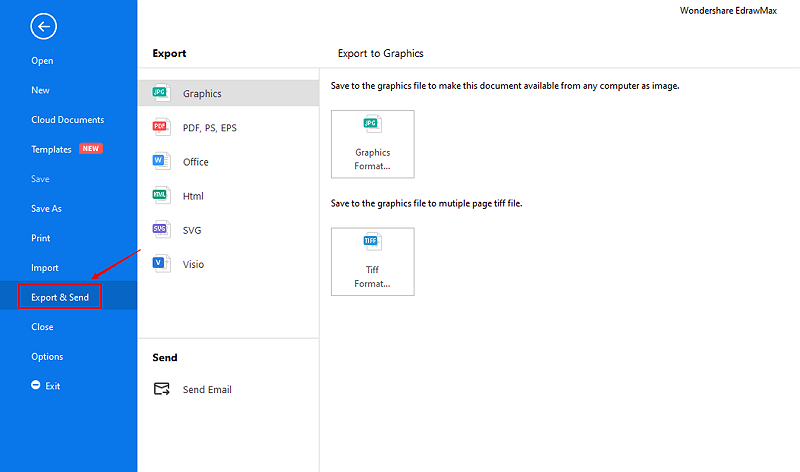 Step 5: Besides, you can share your diagram with others via social media and web page. Or publish your diagram in EdrawMax template gallery to show your work with others.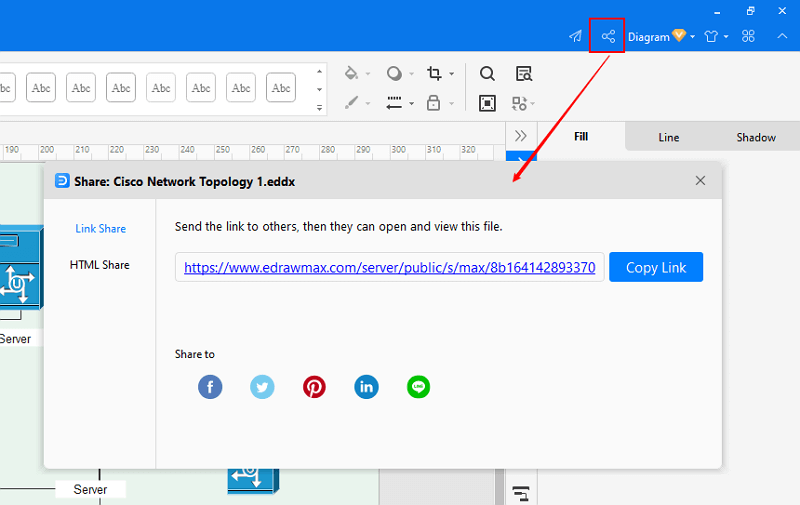 Part 3: Cisco Network Diagram Examples
Example1: : Iwan Home Network Diagram
This is an example of a home network setup, illustrated by a Cisco Network Diagram. Designed by Iwan Eberhart, the diagram is used to show how an advanced home network functions using Cisco hardware and software. It shows how devices such as a TV, IP radio, and a Home LAN gaming setup can connect to a home network once it has been set up.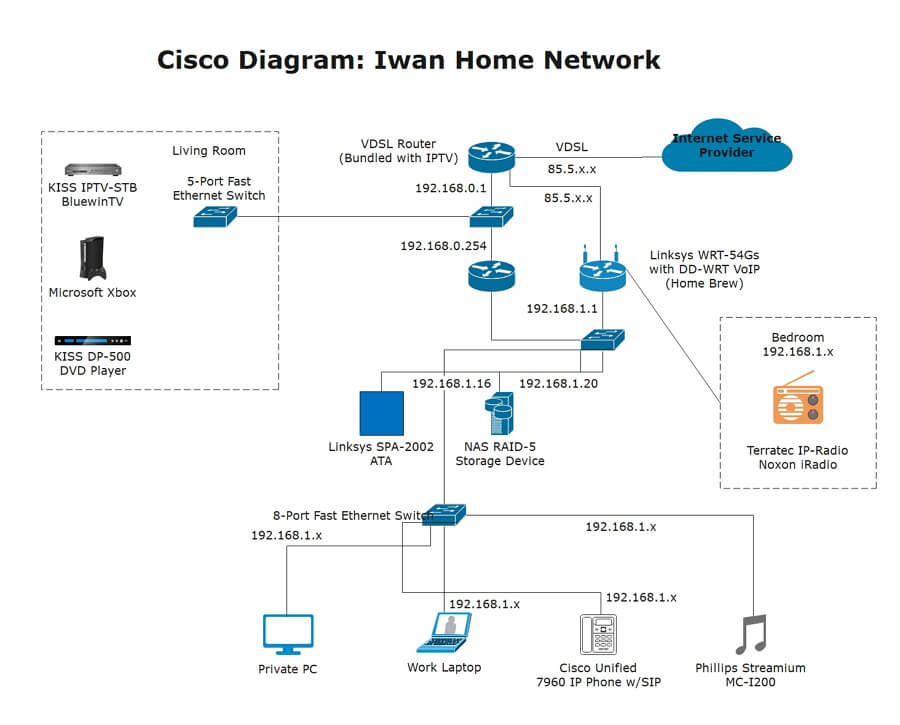 Example2: Virtual Private Cisco Network Diagram
This Cisco Network diagram is used to illustrate how a Virtual Private Network (VPN) functions. A site-to-site VPN is supported by two routers for incoming traffic into their own LANs. Any VPN traffic will pass through the third router.

EdrawMax
All-in-One Diagram Software
Create more than 280 types of diagrams effortlessly
Start diagramming with various templates and symbols easily
Superior file compatibility: Import and export drawings to various file formats, such as Visio
Cross-platform supported (Windows, Mac, Linux, Web)
Security Verified |
Switch to Mac >>
Security Verified |
Switch to Linux >>
Security Verified |
Switch to Windows >>
Part 4: Conclusion
According to this article, there are mainly three parts to illustrate what is Cisco network diagram, to tell you how to create Cisco network diagrams, and to show you some Cisco network diagram examples. A Cisco network diagram can not only help people understand how the network is set up, but also help people identify errors quickly.
EdrawMax is an easiest all-in-one diagramming tool, you can create Cisco network diagrams and any other type diagrams with ease! With substantial Cisco network diagram symbols and cliparts, conducting Cisco network diagram could be as simple as possible. Also, it supports to export your work in multiple formats and share your work with others. Get started to create your own Cisco network diagram now!