How To Edit Visio on Mac
Edraw Max Perfectly Fits On Mac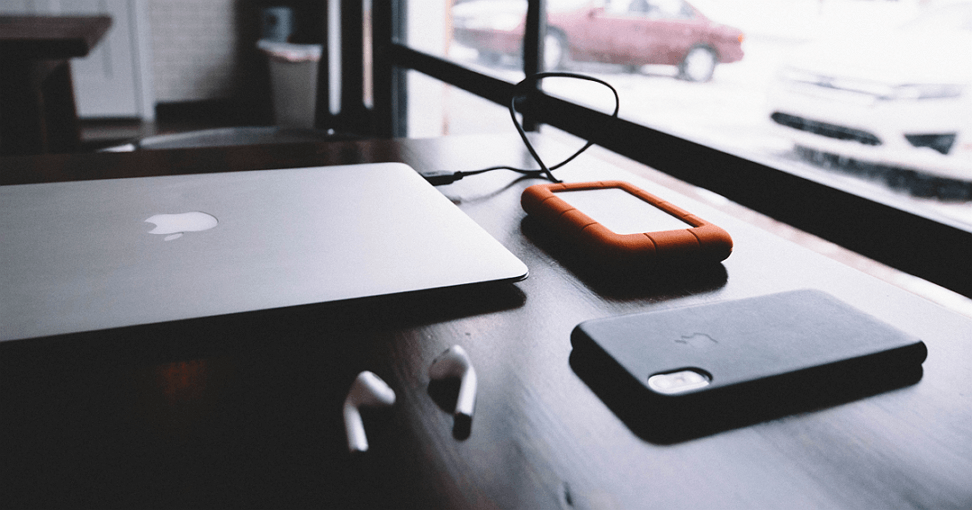 Visio can be thought of as a structured drawing application which can cater to a variety of purposes with its profound flexibility. It is mostly used for drawing control diagrams, flowcharts, layouts, and similar ways of graphically presenting the information. Users can create professional-looking flowcharts using Microsoft Visio in no time. These flowcharts can even be integrated easily into Office documents for being shared with others.
Microsoft Visio, however, comes with a significant lacuna that you cannot run Visio on Mac. Keeping such things in mind, our experts have scanned the market and have come up with EdrawMax to be the best alternative of Microsoft Visio. Now we are going to discuss in brief about how EdrawMax can help you out with cloud diagramming, but first, we are going to take a look at the things you need to bear in mind while choosing a Visio alternative for your Mac.
What to Consider Before Choosing a Visio Alternative on Mac?
Firstly, you need to consider the pre-built templates of your Visio alternative. If your selected software has a large number of templates, it becomes easier to get the work done even by amateur users.
Secondly, you need to consider the import and export options for enjoying greater versatility.
Thirdly, a cross-platform application supporting real-time collaboration can turn the tables in your favor by making it possible to work with a large team even when all the members are not in a single room.
In many cases, the quality of files degrades considerably post export. It is a remarkable fact which you need to consider to guarantee top-notch results.
Your chosen Visio alternative needs to have multiple sharing options such as embedded into the webpage, image, or PDF format.
It should also allow you to fully edit the wireframe diagrams, flowcharts, smartphone mockups, UML diagrams, etc. in an easy manner.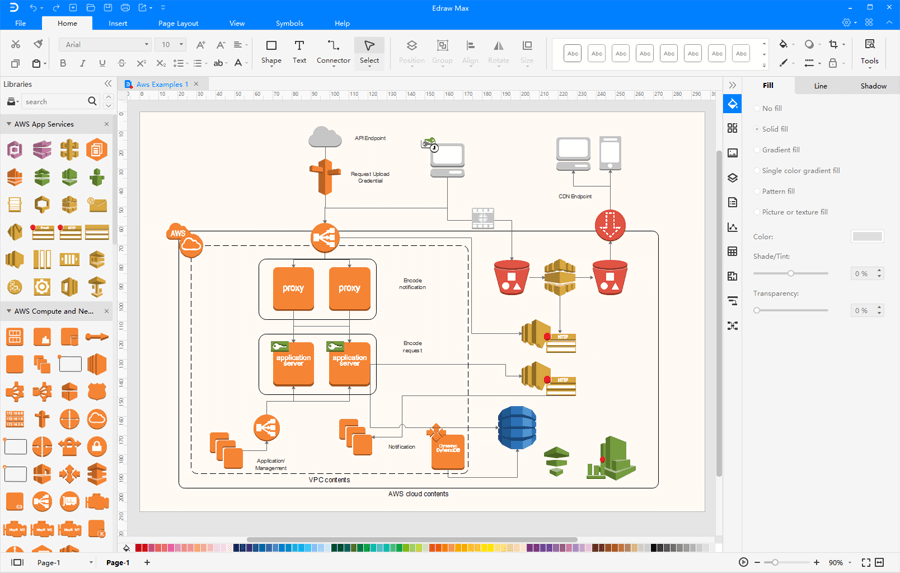 An Excellent Software to Help You Edit Visio on Mac
Visio comes as a part of the Microsoft Office suite, which carries a pretty expensive price tag and cannot be afforded by mass users. On top of that, it does not support Mac OS X which locks out Mac users from utilizing this tool. This, in turn, creates the opportunity of Visio alternatives such as EdrawMax which allows the creation of floor plan, organizational chart, flowchart, UML diagram, network diagram, P&ID, mind map, and 280 other varieties of diagrams.
Provides users with a large variety of templates that can suffice a variety of career paths, fields, and requirements.
The final results can be shared easily with your team members even if they do not have EdrawMax installed in their device.
Allows users to produce all forms of visualization which are required for product management, software development, marketing support, documentation, etc.
EdrawMax serves as an excellent Visio alternative that can be used even by amateur users.
It is compatible with Visio and allows users to use the ready-made templates for conducting editing work.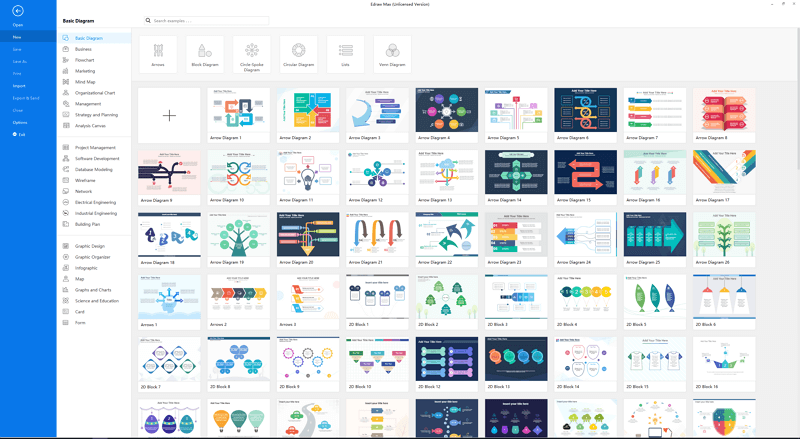 How to Edit Visio on Mac?
This all-in-one diagram software is compatible with Mac, Windows, and Linux platforms. VSD files can be easily opened, viewed, and edited using EdrawMax by following the steps mentioned below:
Firstly, you will have to import the Visio VSD file to EdrawMax by launching the software.
Next, you need to navigate to the File option followed by Import and select the 'Import Visio File' option.




In the next step, you will have to choose the .vsd file from your local storage and click on Open.
Now that the VSD file has been imported, you can edit Visio on Mac using EdrawMax. You can change the color, font, size, and line alignment of the text. Any line can also be selected for drawing shape borders and arrows. Shadows can even be added to graphic objects for a more realistic look apart from changing its order.
Once you are done with all the editing work, you can easily export the same by navigating to file and selecting the Export & Send option. EdrawMax allows users to export files in PDF, Graphics, Office Word, EPF, TIFF, PS, PDF, Office PowerPoint, HTML, Office Excel, VSDX, and SVG formats.
Final Words
EdrawMax is a desktop app that has been modeled on the ribbon interface of Microsoft Visio. The level of similarity is so high that users can hardly make out any difference in its UI from Visio at first glance. You can install Visio on Mac and create eye-catching diagrams by using the high-quality vector graphics supported by EdrawMax. Both VSDX and VDX formats are supported by EdrawMax, although you might be required to manually adjust the results in accordance with the complexity of the program. You can easily create and edit Visio on Mac using this highly functional software, which offers a rich library filled with 12000 symbols and objects.
EdrawMax
All-in-One Diagram Software
Create more than 280 types of diagrams effortlessly
Start diagramming with various templates and symbols easily
Superior file compatibility: Import and export drawings to various file formats, such as Visio
Cross-platform supported (Windows, Mac, Linux, Web)
Security Verified |
Switch to Mac >>
Security Verified |
Switch to Linux >>
Security Verified |
Switch to Windows >>