P&ID Visio Alternative for Mac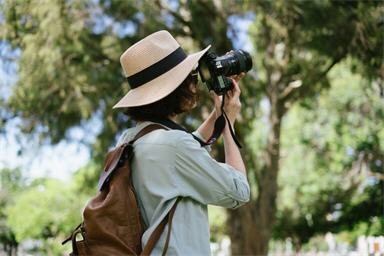 Posted by
Akiko
| 02/23/2022
Want a low-cost and high-performance P&ID program used on Mac similar to Visio? Edraw is a powerful and popular Visio substitute for making P&ID and other drawings easily on Mac system.
With some more powerful Visio alternatives out there for both Windows and Mac systems, why still empty your pocket for the expensive Visio? To benefit Mac users, Edraw has newly released a Mac version allowing users to create piping and instrumentation diagram easily on Mac OS X system.
Experience more at lower cost. All users can upgrade the program for more functions for free. If you want to save time and money, Edraw is just the right choice for you.
Download P&ID Software to Create P&ID on Mac:
Visio Like P&ID Software
Edraw is a vector based diagramming software containing similar features with Visio. It helps users at any level to create, modify and manage P&IDs faster and more accurately. Designed with an interface similar with Word, Edraw is familiar and easy to use. The P&ID symbols are comprehensive, accurate, and with a customizable capability available to be edited. With this Visio like tool, users can develop professional P&ID in a way easier than ever.
Features Comparison
General Comparison
Visio
Edraw
Drawing Types
About 100
More than 260
Symbols and Design Elements
About 5000 Symbols
More than 12000 Symbols
Examples and Templates
About 20 examples
More than 800 examples
Upgrade
Need pay to upgrade
Offers Lifetime Free Upgrade License
Runs On
P&ID Feature Comparison
Visio
Edraw
P&ID Symbols Black and White Version
P&ID Symbols Visual Version
Drag and Drop Symbols from Stencils
Gridlines and Smart Guides for Precise Drawing
Quick Aligning and Spacing
Connector Style Changeable
Support Multiple Pages and Large-size Page
Export to PNG, JPEG, SVG, BPM, Html, PDF
Export to Editable Word/PPT/Excel
Insert and Edit Table
Be able to insert a table same as Microsoft Word.
Search Symbol in All Libraries
Cloud Collaboration
Available to collaborate with team members through Cloud sync.
Abundant P&ID Examples
Style Tools Comparison
Visio
Edraw
Insert Font Symbol and Vector Text
Set Default Connector Style
Why Edraw is a Solid Visio Alternative for P&ID on Mac
Drag-and-drop based interface to draw any kind of P&ID.
A series of symbol libraries dedicated to creating P&IDs. Both black and white symbols and photorealistic colorful shapes are available.
Each symbol is assigned with connection points. Some have attached floating action buttons for easier editing.
A variety of ready-made templates and examples which are fully customizable.
An advanced package of diagramming solutions including not only P&ID design tools but also about 200 kinds of chart creators.
Features of Effective P&IDs
To effectively accomplish the intentional purposes of P&IDs, a good set of P&IDs have the following features:
Offers a clear and concise visual illustration of all facilities, including pipes, valves, sensors, instruments and so on so that all involved parties can have a solid understanding of the process.
Inform readers about information that can facilitate analysis of risks, safeguards and potential faults. In this way, all kinds of errors can be identified as early as possible and be minimized and ideally eliminated.
Be conducive to development of operating and maintenance procedures.
Serve as an as-built record of the process so that changes can be planned safely and effectively using Management of Changes (MOC).
Use the Software as Other Visio Alternatives for Mac:
Besides P&ID, the program is also capable in making other diagrams such as org chart, flowchart, network diagram, mind map, infographics, workflow, gantt chart, etc.