How to Draw an HVAC Plan
Facilitate repairs of heating and cooling system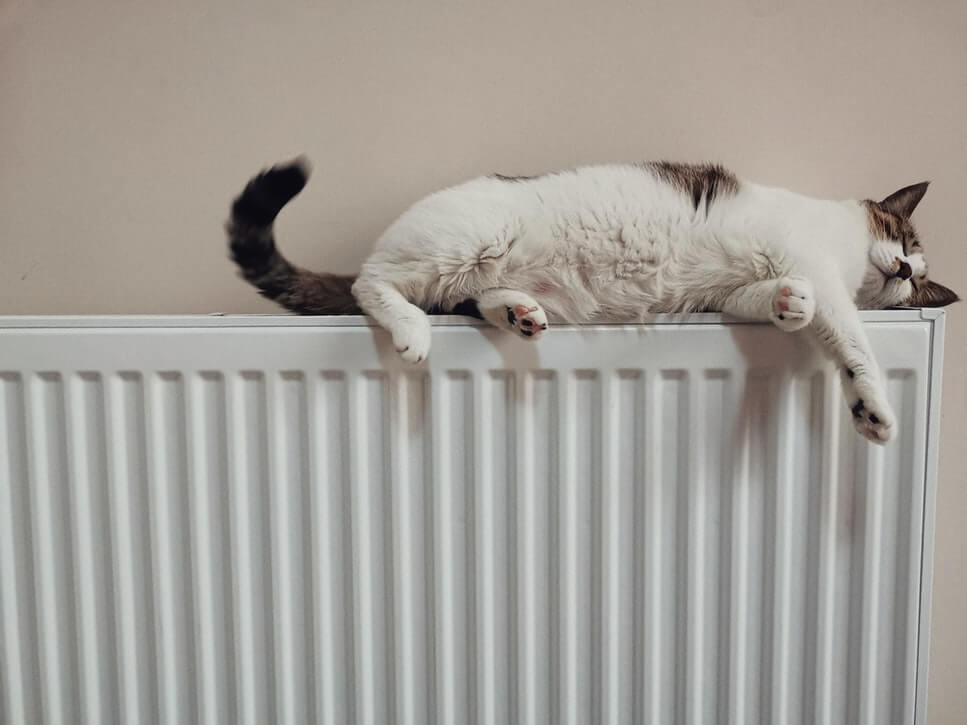 Part 1: What is HVAC Plan?
An HVAC diagram is used to illustrate all of the different components of a residential heating and cooling system. For heating systems, the diagram might include the evaporator coil, blower, filter, return air duct, air handling unit, and air supply duct. For cooling systems, the diagram might include the fan, compressor, condenser coil, and refrigerant filled tubing.
HVAC diagrams are often used by repairmen, and even your typical homeowner, as a guide to fix malfunctioning heating or cooling systems. By having a clear HVAC diagram, and understanding how it and the hardware works, you can make informed decisions about when to replace your heating and cooling systems.
Part 2: How to Make an HVAC Plan Effortlessly?
How to make an HVAC plan easily? Using EdrawMax to create your own HVAC plan.
Step 1: Open EdrawMax desktop software or EdrawMax web-based application.
Step 2: Navigate to [New]>[Building Plan]>[Plumbing and Piping Plan]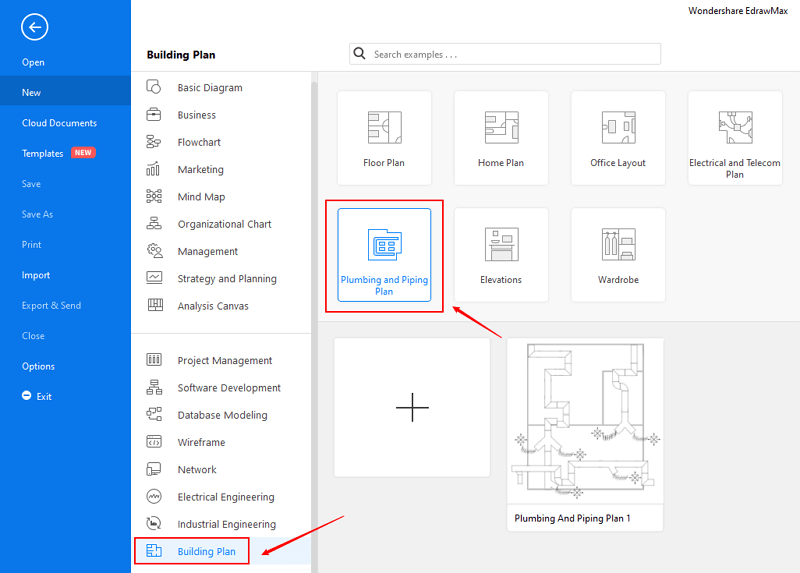 Step 3: Select one HVAC plan template to edit on it or click the [+] sign to start from scratch. Also, you can use massive HVAC plan symbols and elements from libraries in left menu to customize your HVAC plan.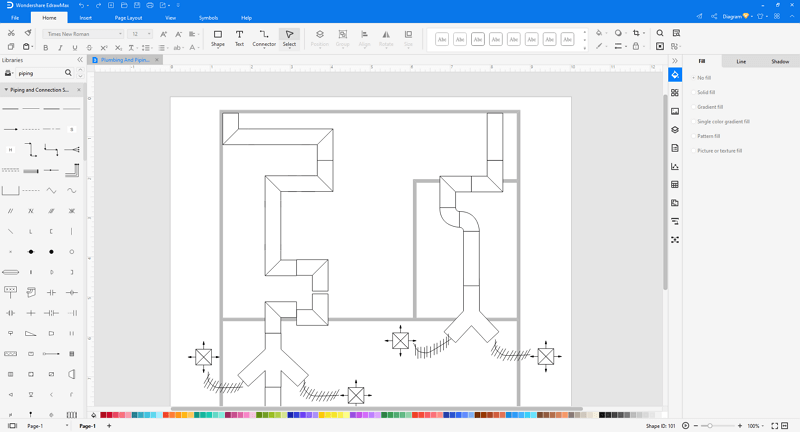 Step 4: Once finished your creation, you can export the file in multiple formats, including Graphics, PDF, editable MS Office file, SVG and Visio vsdx file.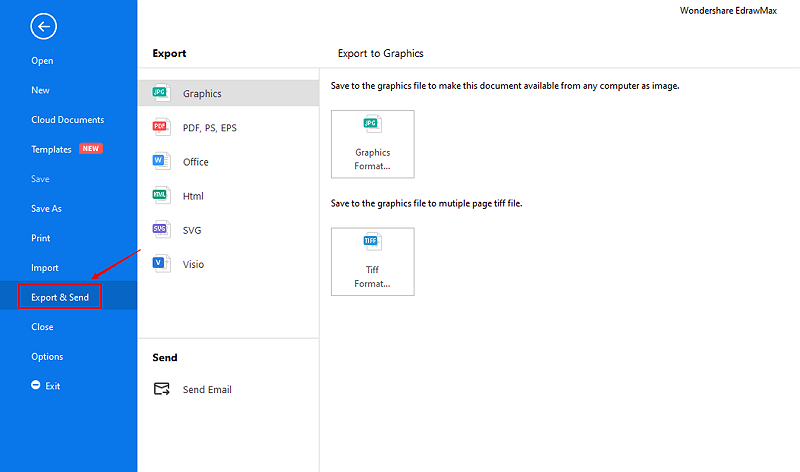 Step 5: Besides, you can share your diagram with others via social media and web page. Or publish your diagram in EdrawMax template gallery to show your work with others.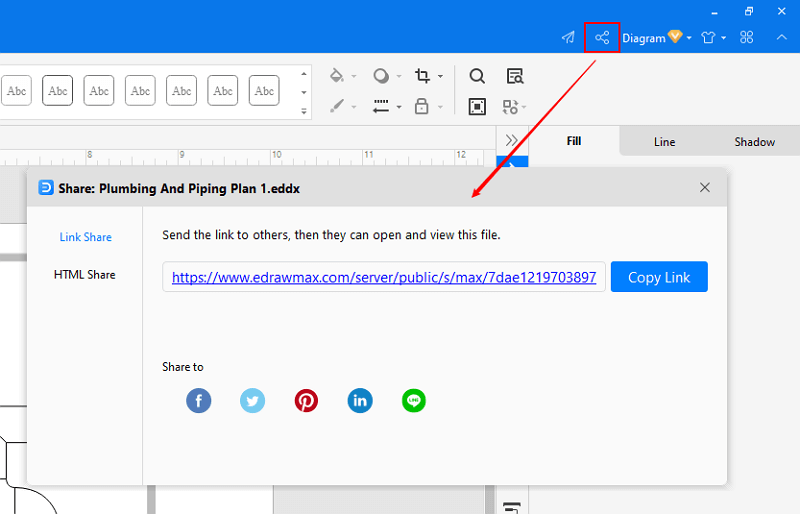 Part 3: HVAC Plan Examples
Example1: Plant HVAC Template
Various HVAC plan templates are created in advance. Start from Edraw HVAC plan templates to get indoor and vehicular environmental comfort.
Example2: Factory HVAC Plan Template
Quickly download the simple factory HAVC plan example created by EdrawMax, which is available in different formats. If you are in a short time, you can make this factory HVAC plan your own with just a few clicks.
EdrawMax
All-in-One Diagram Software
Create more than 280 types of diagrams effortlessly
Start diagramming with various templates and symbols easily
Superior file compatibility: Import and export drawings to various file formats, such as Visio
Cross-platform supported (Windows, Mac, Linux, Web)
Security Verified |
Switch to Mac >>
Security Verified |
Switch to Linux >>
Security Verified |
Switch to Windows >>
Part 4: Conclusion
According to this article, there are mainly three parts to illustrate what is HVAC plan, to tell you how to create HVAC plans and to show you some HVAC plan examples. People can use a well-organized HVAC plan to facilitate the repairmen when the heating and cooling system needs to be repaired.
EdrawMax is an easiest all-in-one diagramming tool, you can create HVAC plans and any other type diagrams with ease! With substantial HVAC plan symbols and cliparts, making HVAC plans could be as simple as possible. Also, it supports to export your work in multiple formats and share your work with others. Get started to create your HVAC plans now!