How to Draw a House HVAC Plan
Facilitate repairs of heating and cooling system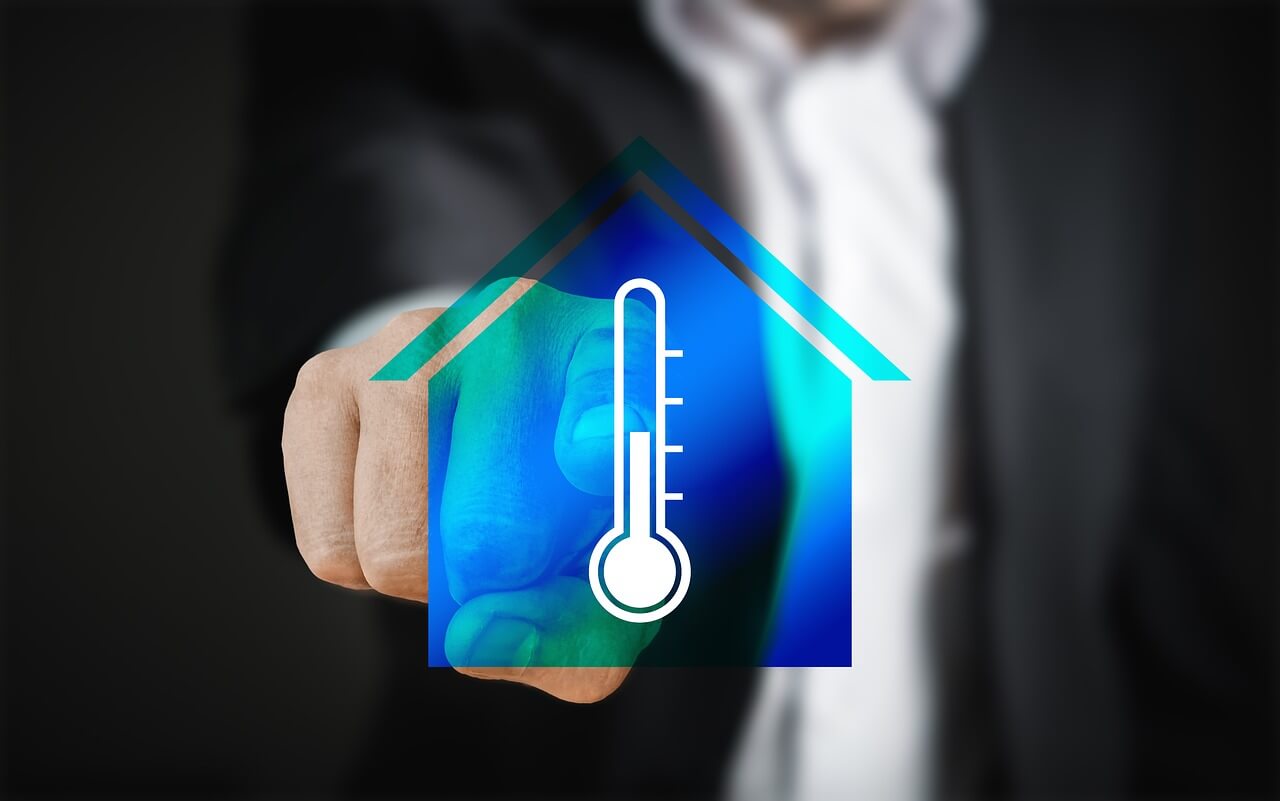 Part 1: What is House HVAC Plan?
HVAC stands for Heating, Ventilation, Air-conditioning, and Cooling, and the plan depicts the overall climatic control infrastructure for a building. In a House HVAC plan, all the areas of the building are depicted based on parameters like thermal control, air quality, and the maintenance/installation of different heating/cooling systems.
Heating: It depicts the heating mechanism (central heating in most cases), the source, and the maintenance scheme.
Ventilation: This is achieved via natural and mechanical ways, ensuring that the house is well-ventilated to remove smoke, dust, odors, etc.
Air-conditioning and Cooling: Both of these parameters are focused on regulating the temperature of the house. The setup of a compressor, condenser, evaporator, and metering devices are included in this.
To come up with a House HVAC plan, one should know about the current industry standards and regulations of their country/state.
Part 2: How to Make a House HVAC Plan Effortlessly?
How to make a house HVAC plan easily? Using EdrawMax to create your own house HVAC plan.
Step 1: Open EdrawMax desktop software or EdrawMax web-based application.
Step 2: Navigate to [New]>[Building Plan]>[Plumbing and Piping Plan].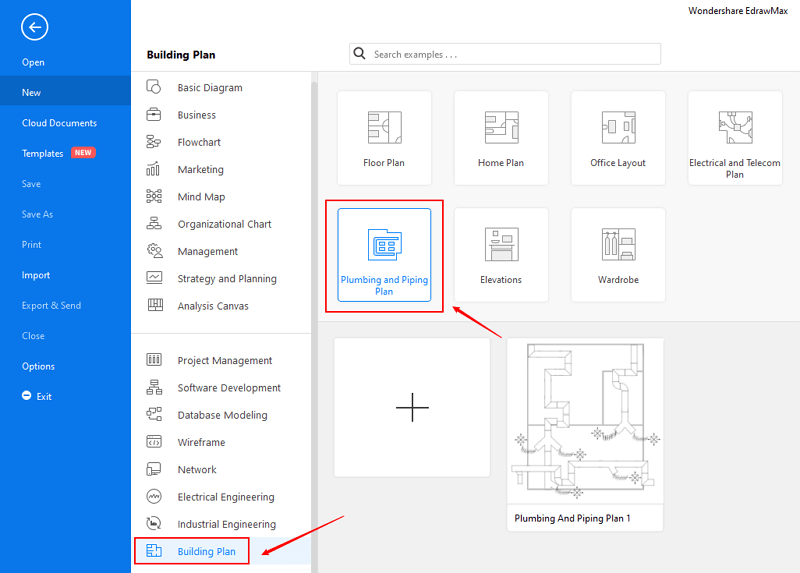 Step 3: Select one house HVAC plan template to edit on it or click the [+] sign to start from scratch. Also, you can use massive house HVAC plan symbols and elements from libraries in left menu to customize your house HVAC plan.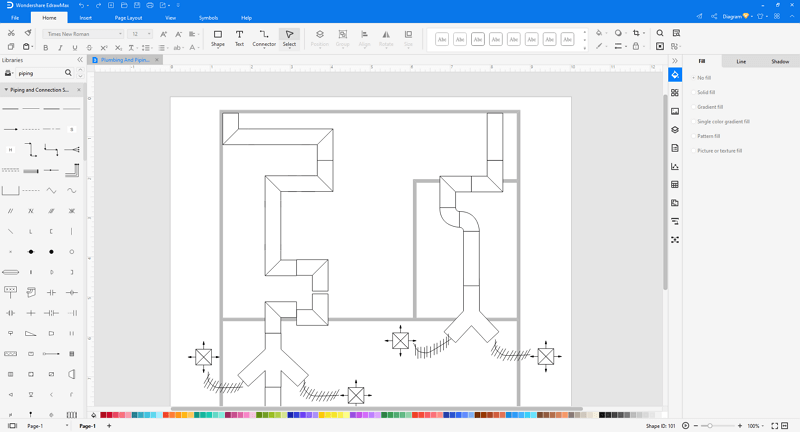 Step 4: Once finished your creation, you can export the file in multiple formats, including Graphics, PDF, editable MS Office file, SVG and Visio vsdx file.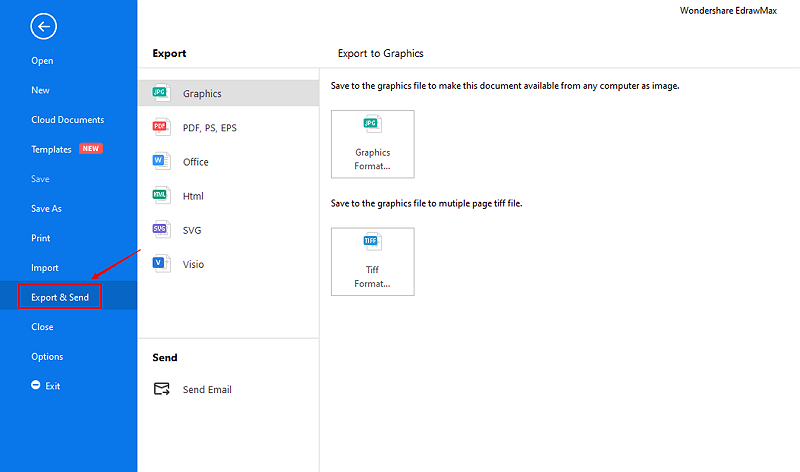 Step 5: Besides, you can share your diagram with others via social media and web page. Or publish your diagram in EdrawMax template gallery to show your work with others.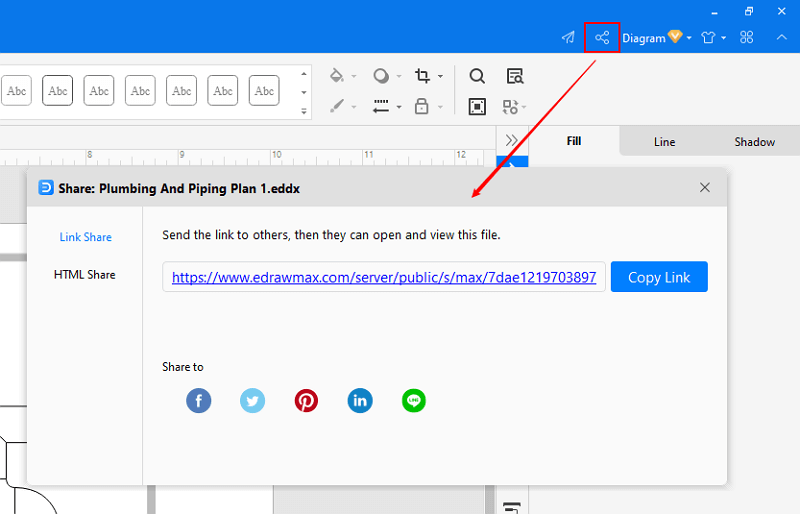 Part 3: HVAC Plan Examples
Example1: Factory HVAC Plan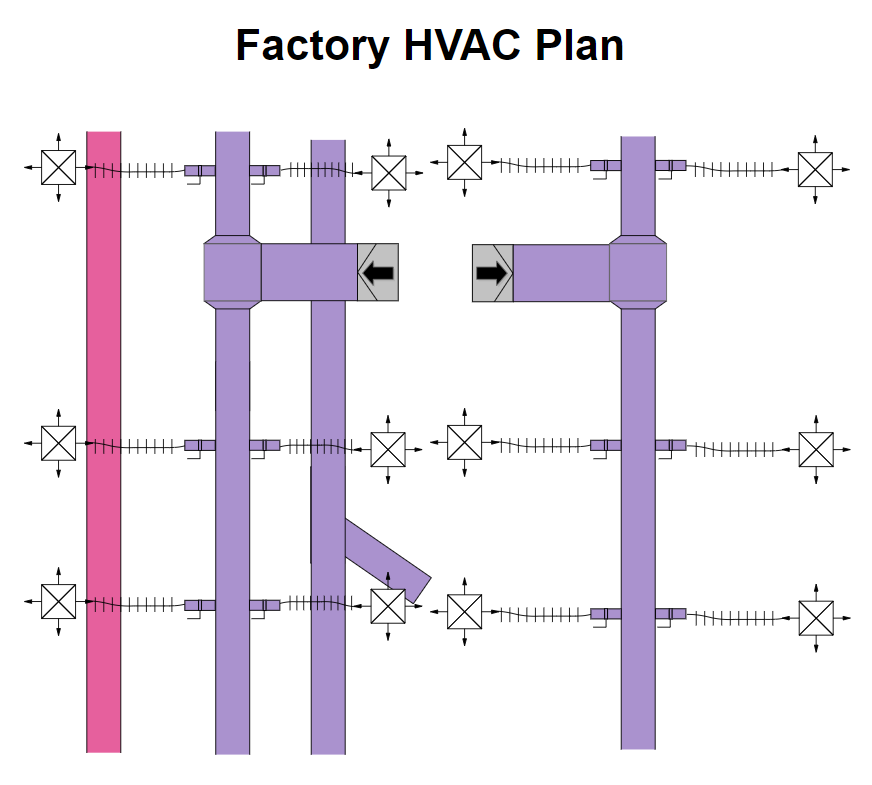 Example2: Plant HVAC Plan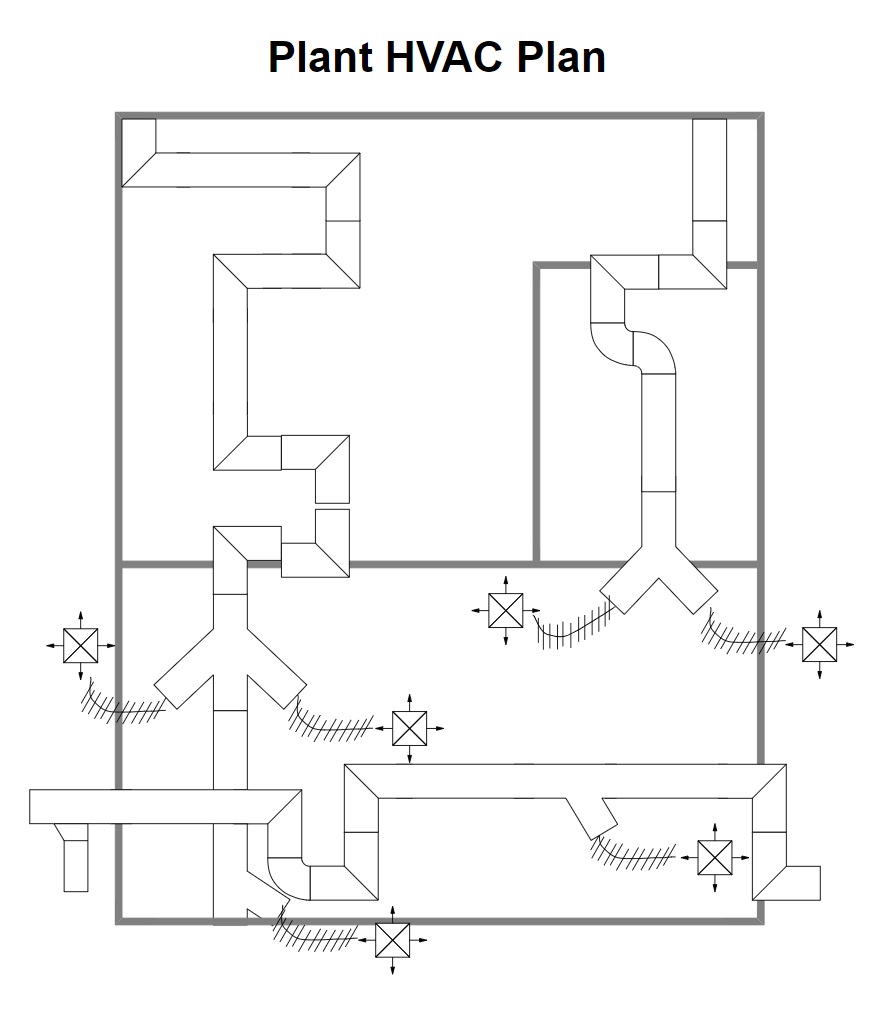 EdrawMax
All-in-One Diagram Software
Create more than 280 types of diagrams effortlessly
Start diagramming with various templates and symbols easily
Superior file compatibility: Import and export drawings to various file formats, such as Visio
Cross-platform supported (Windows, Mac, Linux, Web)
Security Verified |
Switch to Mac >>
Security Verified |
Switch to Linux >>
Security Verified |
Switch to Windows >>
Part 4: Conclusion
According to this article, there are mainly three parts to illustrate what is house HVAC plan, to tell you how to create house HVAC plans and to show you some house HVAC plan examples. People can use a well-organized house HVAC plan to facilitate the repairmen when the heating and cooling system needs to be repaired.
EdrawMax is an easiest all-in-one diagramming tool, you can create house HVAC plans and any other type diagrams with ease! With substantial house HVAC plan symbols and cliparts, making house HVAC plans could be as simple as possible. Also, it supports to export your work in multiple formats and share your work with others. Get started to create your house HVAC plans now!