How to Draw a Concept Map

Part 1: What is Concept Map?
Concept maps are used to illustrate relationships between different concepts. Concepts are hierarchically arranged in boxes or ovals, with the main concept situated at the top of the diagram. Lines are used to join the concepts together, thus indicating a relationship between them. These lines are labelled with phases including "causes", "includes", and "requires" to expand on the relationship.
Concept maps are commonly used in education to enable students to better understand the relationship between different concepts. Its visual format encourages students to engage analytically with the material, and also facilates brainstorming.
Part 2: How to Make a Concept Map Effortlessly?
An effective concept map should be organized and clear, which can classify and present ideas in an easy to understand way. Do you want to make a concept map effortlessly? Your wisest choice is to use a user-friendly software EdrawMax.
Before you begin to create your own concept map, you can read this guide to learn more about our Concept Mapping Software.
Step 1: Start EdrawMax.
Step 2: Navigate to [New]>[Mind Map]>[Concept Map]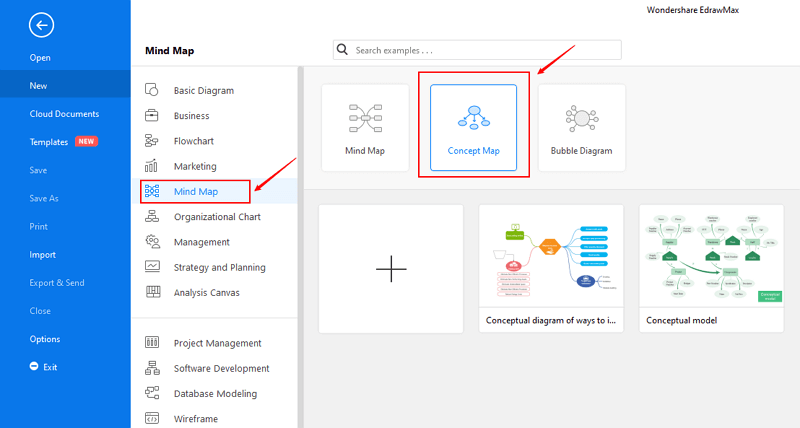 Step 3: Select one concept map template to edit on it or click the [+] sign to start from scratch.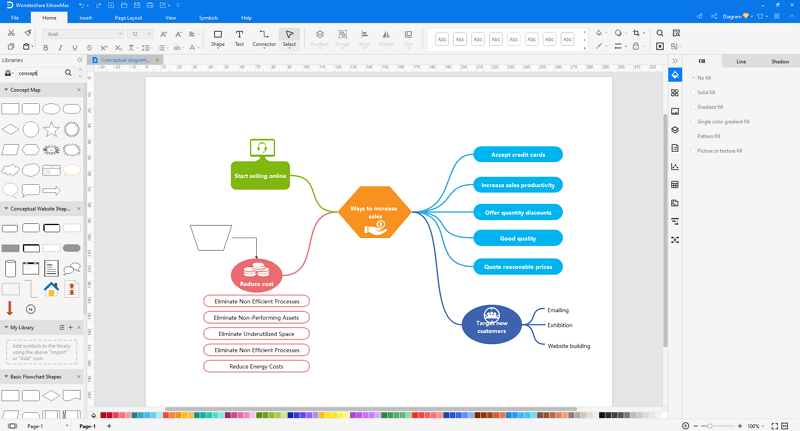 Step 4: You can export the file to Graphics, PDF, editable MS Office file, SVG and Visio vsdx file.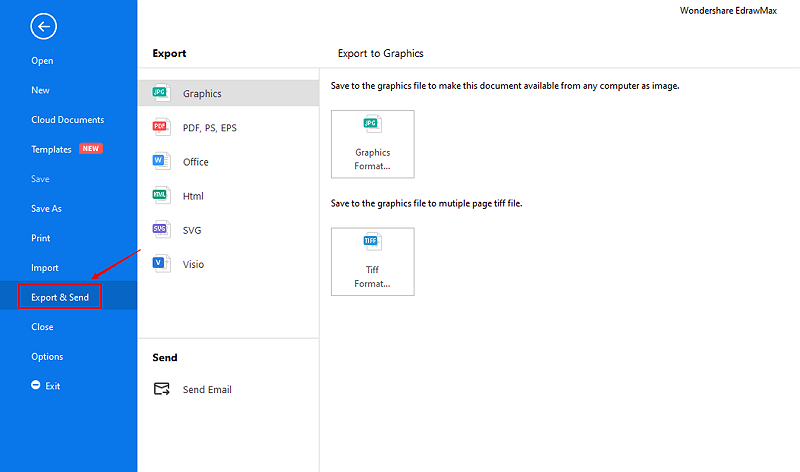 Step 5: And you can share your diagram with others via social media and online website page.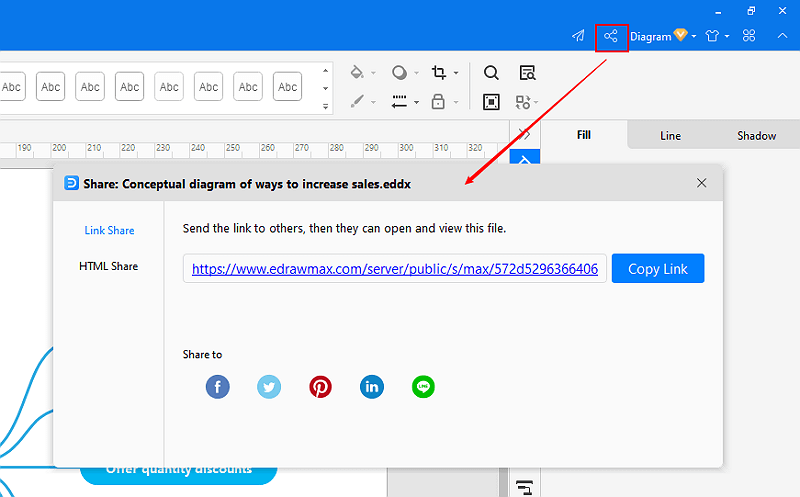 EdrawMind
Full-Featured Mind Mapping Software
33 predefined themes to make your mind map stand out
12 different structures to meet your need
Cross-platforms supported (Windows, Mac, Linux, Web)
Brainstorming mode and presentation mode
Group & real-time collaboration
Security Verified |
Switch to Mac >>
Security Verified |
Switch to Linux >>
Security Verified |
Switch to Windows >>
Part 3: How to Make a Stunning Concept Map with MindMaster?
Watch this video to learn more. If the video doesn't play, please visit it at YouTube.
Part 4: Tips for Creating an Amazing Concept Map
Use unlined paper, since the presence of lines on paper may hinder the non-linear process of Mapping. If you have to use lined paper, please roate it 90 degrees to make the lines vertical.
Use blank paper.
Connect all words or phrases or lists with lines, to the centre or to other "branches." When you have a new idea, start with a new "spoke" from the center.
Go quickly, without pausing. It aims at catching up with the flow of ideas. Do not stop to decide where something should go to order or organize material -- just get it down. Ordering and analyzing are "linear" activities and will disrupt the Mapping process.
Write down everything you can think of without judging or editing because judging and editing will disrupt the Mapping process.
If you come to a standstill, you can look over what you have done to make sure nothing is missed.
You can use color-coding to group sections of the Map.
Part 5: Concept Map Examples
Example 1: Policy Concept Map
Learn more about IT Governance policy by checking out the free concept map. This mind map shows how an IT governance policy is categorized into eight parts: access management, incident response, asset management, business continuity, vendor management, security standards, awareness, and risk management.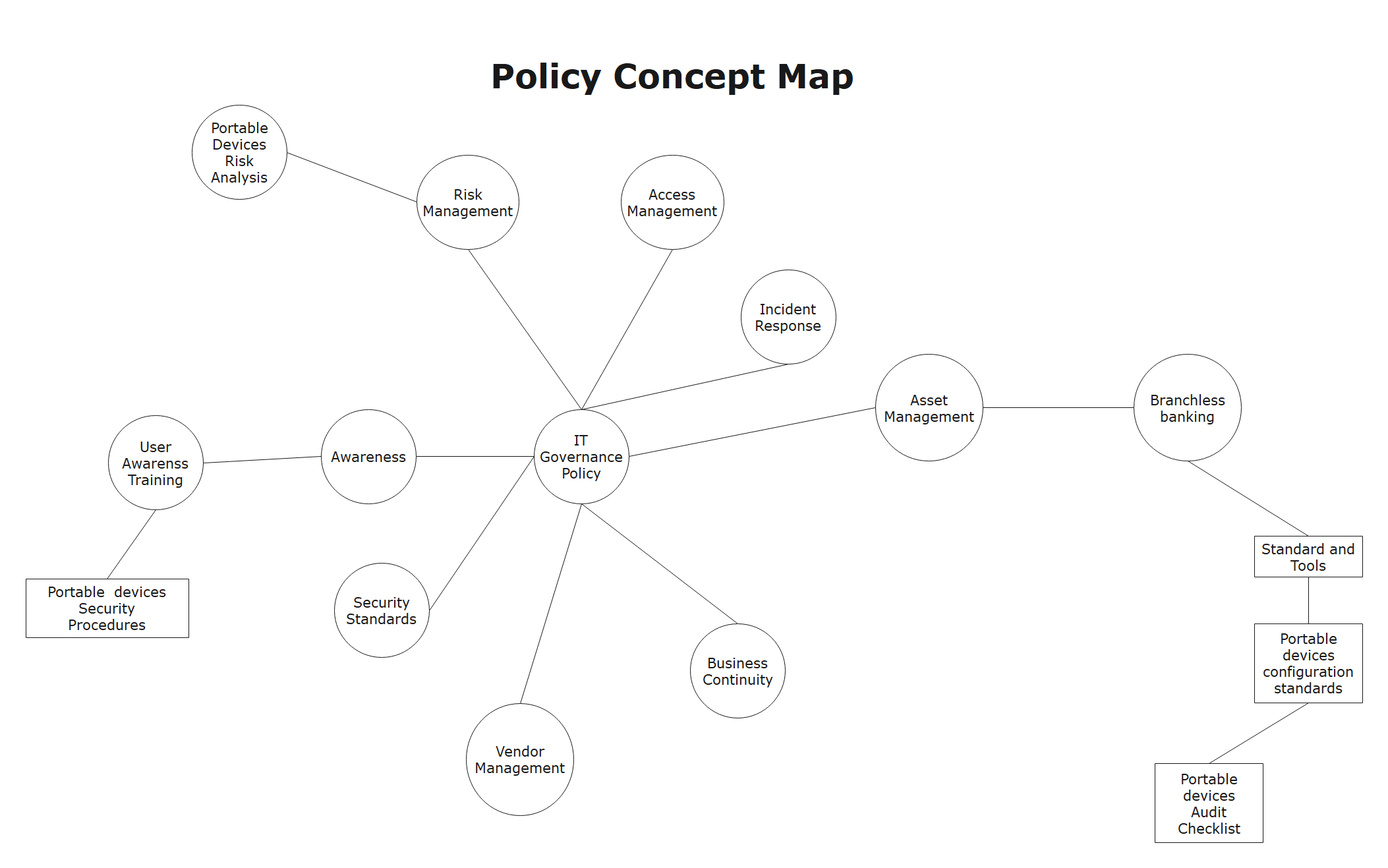 Example 2: Concept Map About Pricing Model
Learn about a business' pricing model using a concept map where five different dimensions are incorporated. With the help of pricing & positioning strategy, offers, segmentation, channel discount structure, and customer's voice, one can easily understand the pricing model.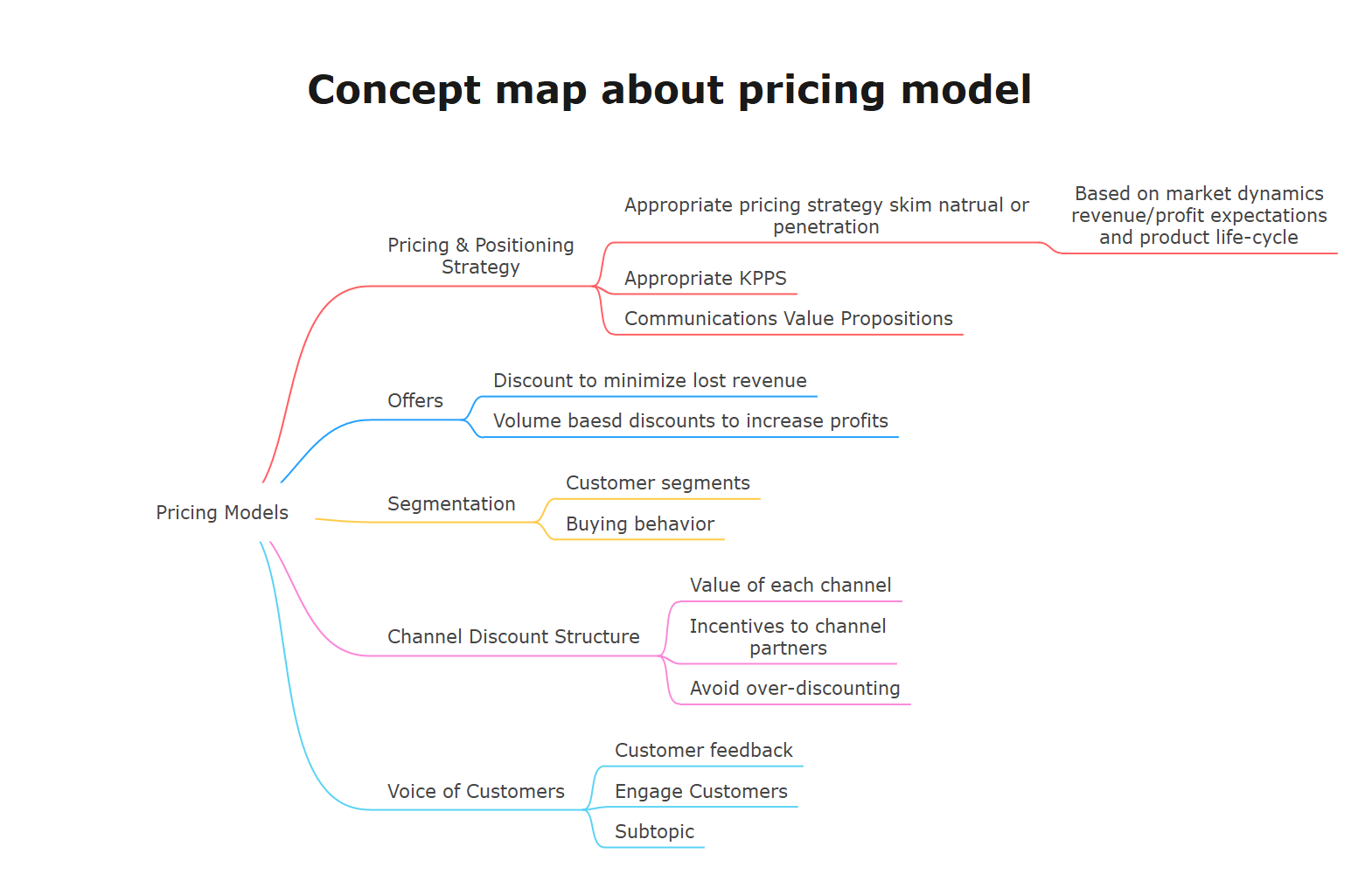 EdrawMax
All-in-One Diagram Software
Create more than 280 types of diagrams effortlessly
Start diagramming with various templates and symbols easily
Superior file compatibility: Import and export drawings to various file formats, such as Visio
Cross-platform supported (Windows, Mac, Linux, Web)
Security Verified |
Switch to Mac >>
Security Verified |
Switch to Linux >>
Security Verified |
Switch to Windows >>
Part 6: Conclusion
According to this article, there are mainly five parts to illustrate what is concept map, to tell you how to create a concept map with EdrawMax, to tell you how to create a concept map with MindMaster, to give you some tips about creating concept maps, and to show you some concept map examples.
EdrawMax is an easiest all-in-one diagramming tool, you can create concept maps and any other type diagrams with ease! With ready-made concept map symbols and cliparts, making concept maps could be as simple as possible. Also, it supports to export your work in multiple formats and share your work with others. Get started to create your concept maps now!
More Related:
Concept Map Software for Linux
How to Use Concept Map for Better Thinking