How to Make a Concept Map
Do You Want to Make Your Concept Map?
EdrawMax specializes in diagramming and visualizing. Learn from this How to Make a Concept Map complete guide to create your own concept map with our free templates. Just try it free now!
A concept map works just like our brain. It jumps from one idea to another, creating links in between. And so, by relating things, you can quickly solve complex questions into easily understandable ideas.
Exciting, right? But all that is possible after you create a map. So the real questions are still: how to make a concept map? Are there any key features that need to be on a map? Do you need any software, or can you make a concept map online?
Sit tight, as we will answer all these questions in the following guide. So, let's start by exploring concept maps, their essential elements, and how to make one!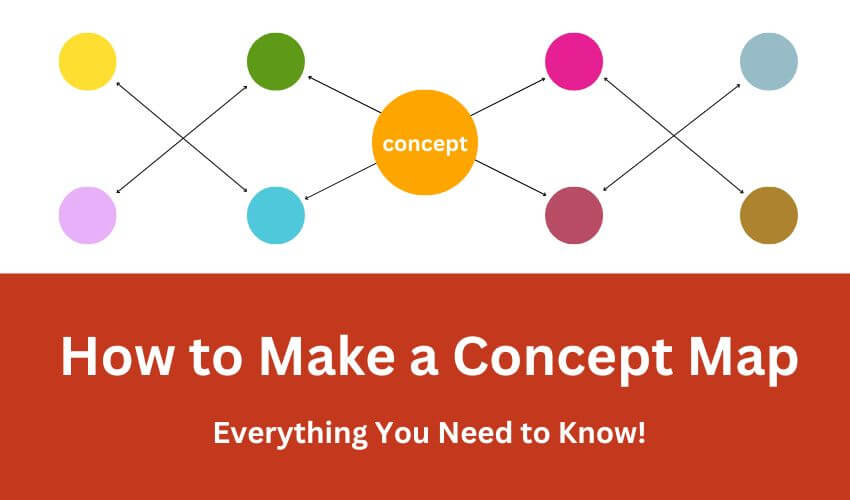 1. What is a Concept Map?
A concept map, also called a concept diagram, is a representation of information showing links between various ideas. This is the primary purpose of a concept map.
However, all concept maps are not the same. They present data in different forms. It can be charts, flowcharts, Venn diagrams, tables, or timelines.
Designers, writers, engineers, and students use concept maps. When all the related ideas link, it makes a clear picture. As a result, it helps you visualize and remember information more.
For instance, consider this lipids concept map designed on EdrawMax. It shows the relationship between hormones, molecules, and fats. It also presents molecules that include hydrocarbons and building components. Further, it shows the "relation" between two ideas by data placed between many boxes. Like you can see how hormones connect to steroids and vice versa.
In any concept map, the small boxes (which can also be circles or ovals) containing data are "nodes." Each node connects to the other through lines or arrows called arcs. Such data representation helps you organize and remember bigger chunks of information. In addition, it makes understanding the links between the primary idea and related views easier.
EdrawMax Desktop
Create over 280 types of diagrams
Windows, Mac, Linux (runs in all environments)
Professional inbuilt resources and templates
On-premises software for business
Enterprise-level data security
EdrawMax Online
Create over 280 types of diagrams online
Access diagrams anywhere, anytime
Team management and collaboration
Personal Cloud and Dropbox Integration
2. How to Make a Concept Map? Video Tutorial & Free Templates
Concept mapping is all about breaking down more significant concepts into related ideas. You can draw a concept map on paper or any free diagram software like EdrawMax. However, concept maps have various elements. So, let's understand the process of making a concept map with all the necessary components. You can also learn more about concept map symbols from Edraw.
Step 1: Start with the Main Concept
Before you even start designing, you should know your main concept. It can be anything; a single question, a complex topic, an academic problem, or a business issue. This central problem, or the "focus question," should clearly describe the problem that a concept map will solve. So, spend some time thinking about what you want to explain through your map.
Step 2: Select a Concept Map Tool
Once you have your focus question, your next step is to select a concept map tool. As mentioned earlier, you can use paper. But making a map on paper can be exhausting because you have to do everything from scratch. On the computer, you have multiple tools to draw concept maps. For instance, Word, Excel, or any other tool. But it's ineffective and time-consuming.
You can also create a concept mind map in Word. Use the Shapes icon to add concepts or ideas and connect them using lines or arrows.
The best software to create a concept is EdrawMax. It is an all-in-one tool with all the features for creating concept maps, including a Symbol Library, Basic Flowchart Shapes, a connector button, etc. The best thing about EdrawMax is that it is available both online and offline. If you are new to EdrawMax, you can try the online version to create a concept map. If not, you can always download it to access more features in the offline version.
Step 3: Identify the Related Ideas
You have your focus question and concept map tool ready. Now, you can start making your map by thinking of all the related ideas for your main question. Finding secondary ideas is also called the "parking lot method." Your concept map is the parking lot where you will collect or park all your ideas.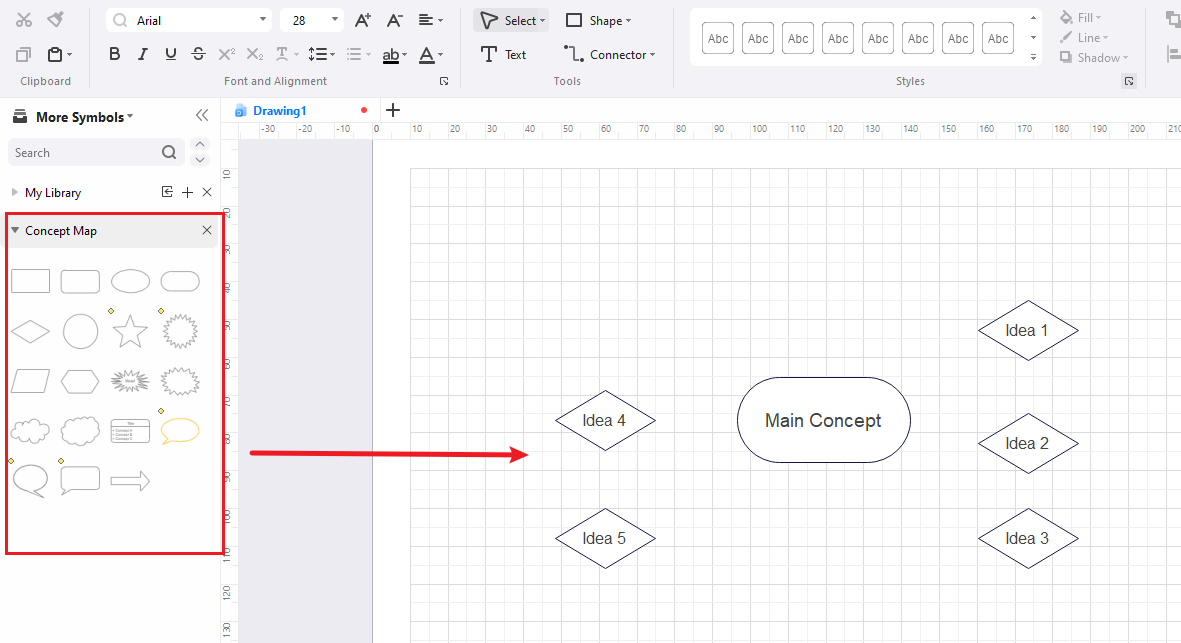 Step 4: Link the Ideas and Describe the Relations
It's time to start linking various ideas and highlighting their relationship. It may take some time to connect all the ideas and relocate concepts. If you are using EdrawMax, you can easily drag and drop all the ideas, unlike paper, where you may need to remove and draw concepts repeatedly.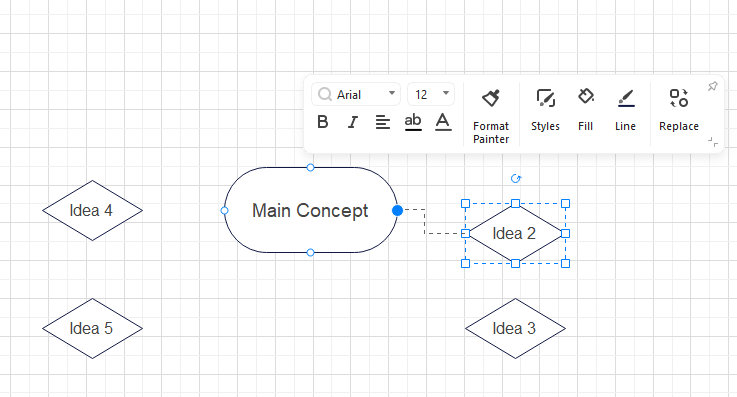 Also, this concept map below is a perfect example of a basic concept map. It shows the main concepts connected with multiple ideas along with their relation.
Step 5: Customize and Optimize the Format
Here, you need to revise your rough draft to make it perfect. Check if all the ideas and concepts fit in the map. Readjust their positions and their linking words. Also, add helpful notes or comments for the reader to better understand the map.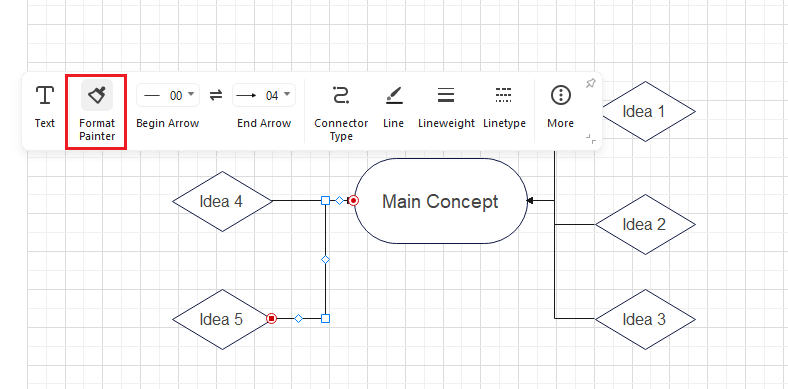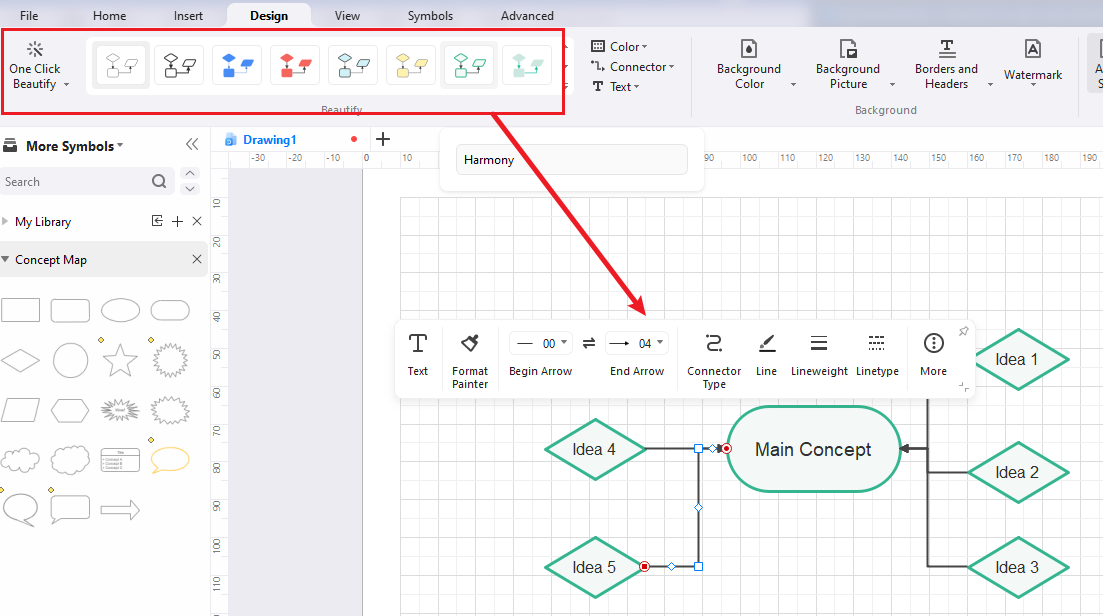 Your final concept map should have an organized and neat look. Consider the examples of these AOPs Concept Map and Cell Concept Map designed on EdrawMax.
Step 6: Export and Share
If you make your concept map on software, you can export and share it in different formats. EdrawMax allows you to export and share your file in more than 14 formats, including JPG, HTML, SVG, PDF, and more. So, now you can easily share your diagrams with all.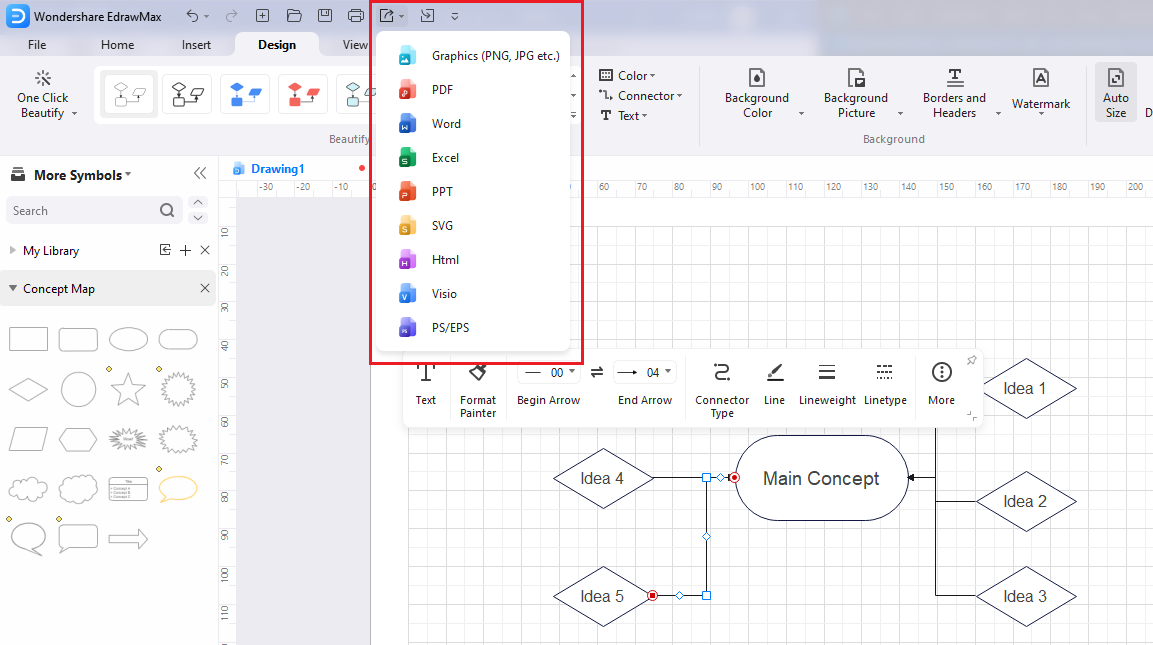 EdrawMax
All-in-One Diagram Software
Create more than 280 types of diagrams effortlessly
Start diagramming with various templates and symbols easily
Superior file compatibility: Import and export drawings to various file formats, such as Visio
Cross-platform supported (Windows, Mac, Linux, Web)
Security Verified |
Switch to Mac >>
Security Verified |
Switch to Linux >>
Security Verified |
Switch to Windows >>
3. More Concept Map Examples & Templates
Edraw provides you more concept maps examples, you can use these ready-made template to edit for your own. Try it free now!
Get More Concept Map Examples Here >>
4. Key Elements of a Concept Map
All concept maps are different, but they will have similar key features. These traits define a concept map and help you create the right map for your focus question. So, it's vital to ensure your concept map includes these elements:
Nodes. Shapes that contain the idea are nodes. They can be circular, square, or oval.
Cross-Links. All nodes are connected using cross-links (lines or arrows).
Linking Words or Phrases. Sometimes, two ideas have a linking word (or phrase) to define their relationship.
Hierarchical Structure. A concept map is organized so important data comes at the top, with more secondary data at the bottom.
Focus Question. Every concept map has a focus question that it answers.
5. Concept Map FAQs
What are the 5 Types of Concepts?
The five types of concepts are as follows.
Concepts based on actions.
Words or phrases as expressions for concepts.
Animistic versus realistic concepts.
From ego-centric to objective concepts.
Abstraction and generalization of concepts.
How Can a Student Use a Concept Map?
Concept maps provide a visual presentation of data. Students can use these maps to understand complex study topics. They can also learn things faster by relating different ideas and knowing their relationship with each other. Moreover, students can use these maps to test their grip on a subject. Finally, creating a map multiple times will make it easier to retain a challenging task.
How do I Create a Concept Map in Excel?
You can use the Shapes tool in Excel to draw concept maps. Double-click any shape to add text to it. A line tool from the Shapes menu can link two nodes in a map.
Other than that, you can also use EdrawMax to make a concept map. After that, you can export your map into Excel.
6. Conclusion
Concept maps can break down more significant problems into smaller ideas. They relate one idea to another and help you understand them better. Because of these great features, anyone can make a concept map and benefit from it.
You can create a concept map on various platforms. Besides the traditional paper method, you can use Word or Excel to make maps. However, the most straightforward and most advanced approach to creating concept maps is through EdrawMax. It is an all-in-one tool designed for all your diagram and mapping needs!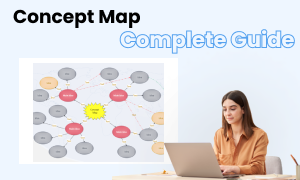 Concept Map Complete Guide
Check this complete guide to know everything about flowchart, like flowchart types, flowchart symbols, and how to make a flowchart.