Free Concept Map Templates for Word, PowerPoint, PDF

Edraw offers you a number of ready-made concept map templates that you can use them in your drawings for free.
Free Concept Map Template by Edraw
Are you looking for a ready-made concept map template? Congratulations!You come to the right place. The following templates are built in the Edraw templates library. A high quality concept map can be easily created by EdrawMax. It only takes a few seconds to choose a basic template, replace the text, and add the finishing touches.
Free Download Concept Map Template
Create Diagram in 4 Easy Steps
Export Concept Map to MS Office Files
One of Edraw's benefits is that it is compatible with Microsoft Office and users can convert all the concept map templates into PowerPoint, PDF or Word. That is to say, creating stunning concept maps in Word or PowerPoint is no longer difficult. Let's first download Edraw Max and then try to export your files to the formats that you need.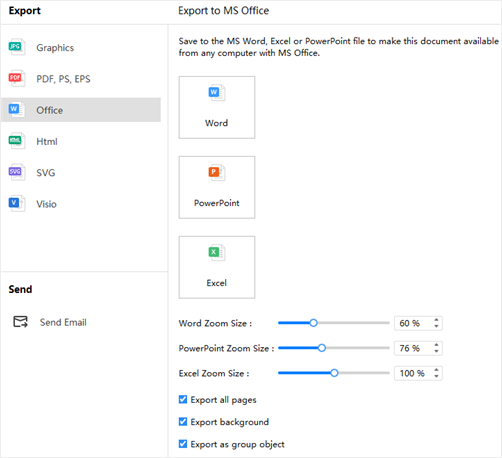 EdrawMax: a swiss knife for all your diagramming need
Effortlessly create over 280 types of diagrams.
Provide various templates & symbols to match your needs.
Drag and drop interface and easy to use.
Customize every detail by using smart and dynamic toolkits.
Compatible with a variety of file formats, such as MS Office, Visio, PDF, etc.
Feel free to export, print, and share your diagrams.
PowerPoint Concept Map Template
Easy to Create Concept Map in PowerPoint
When you complete a concept map in Edraw, one click on the Export button will transfer your drawing into MS PowerPoint presentation. You need to consider few things when creating a concept map to visualize your business ideas.
View a Simple PowerPoint Concept Map Template
Word Concept Map Template
Personalize your Concept Map and Give it the Look and Feel that You Want
In order to save the template as a design template, you need to download Edraw and edit it. All templates in the software gallery windows can be easily customzed by changing color, theme and effect.
View a Word Concept Map Template
Create Concept Map for PDF
It's just this simple, only clicking on the Export PDF button will convert your concept map template into PDF.
You can view the PDF Concept Map Template to view the quality.
A concept map is a visual organizer that can enrich students' understanding of a new concept. Concept maps can be used when:
Generate ideas.
Organize new information.
Design a complex structure.
Make meaningful connections between the main idea and other information.
Help learning by explicitly integrating new and old knowledge.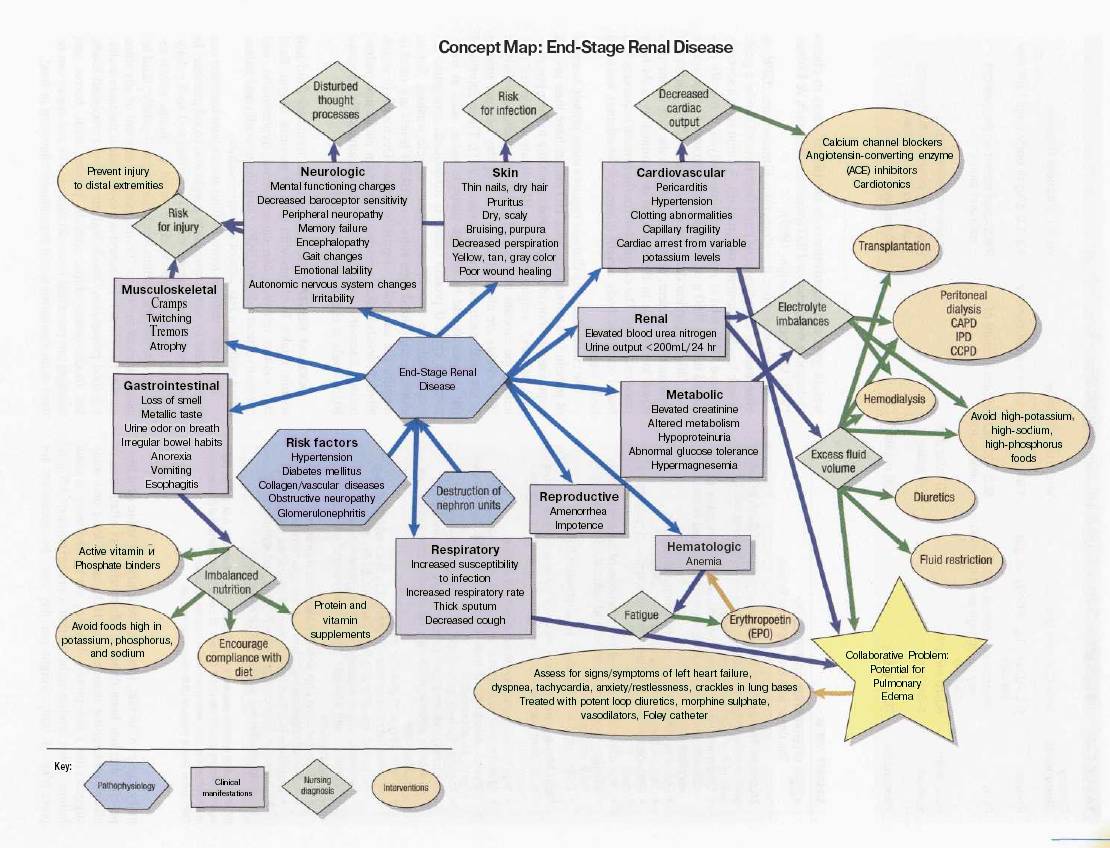 Source: intranet.tdmu.edu.ua
From the example above, we can perceive that concept maps are commonly used in medical school. Thanks to this wonderful tool to visualize the conplex concepts, students and teachers will benefit a lot from concept maps.