Design Home Floor Plans Easily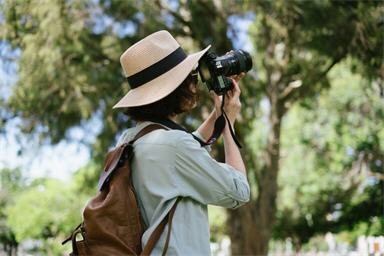 Posted by
Akiko
| 01/04/2021
Part 1: What is Home Plan?
House plans give an internal and external overview of a house. Detailed notes can be included in the plan that act as instructions to the architects and builders, such as what materials should be used. Each house plan is drawn to scale so that the architect, the client, and the builders have an accurate idea of how each element of the house should look in relation to each other. This allows the homeowner to visualise what his house will look like, allow the architect to convey his ideas and vision with clarity, and acts as an instructional guide to the builders working on the house.
Part 2: Tips for Designing Home Floor Plans
For most of us, building a home is an once-in-a-lifetime endeavor. Consequently, a good home plan is crucial. Below are some useful home floor plan design tips, which we believe will be great help to you when you start to design your own home floor plans. Moreover, learn house floor plan design here.
Brainstorm your ideas. Make lists of features you want each room to have - just get your ideas out of your head and onto the brainstormingdiagram.Startwiththebasics:thenumberofbedrooms,thenumberofbathrooms,thenumberoffamilyareas,thechoicebetweenaformaldiningroomoramoreopen,communityeatingarea,porchordeckstylesforyourhome's entrances and the size of your garage.
Think about the future. Do you have or plan on having children in the coming years? Do you have aging parents? If so, you'll need to think about accommodating close family members in many different scenarios, such as returning college students, accommodating grandchildren and grandparents, taking care of elderly parents - even accommodating extended family for holiday occasions.
Design within your budget. Once your list is completed, compare it to your budget and adjust to fit. This is particularly difficult for first-time home builders. People's eyes get too big for their budgets and in the end they wind up overshooting the mark.
Part 3: How to Make a Home Plan?
Step 1: Start EdrawMax.
Step 2: Navigate to [New]>[Building Plan]>[Home Plan].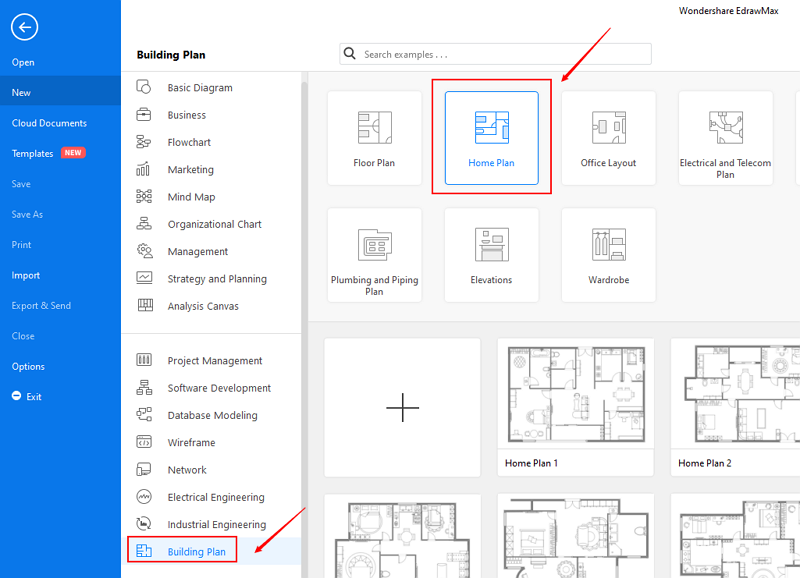 Step 3: Click the [+] sign to start from scratch.
1. Use room shapes.
From the Walls, Shell and Structure stencil, drag one of the room shapes onto the drawing page.
Resize the room shape by dragging the control handles and selection handles on individual walls.
2. Use wall shapes.
From the Walls, Shell and Structure stencil, drag Exterior wall shapes onto the drawing page.
Resize walls by dragging an endpoint.
Drag an endpoint of one wall to another wall.
The endpoints turn red when the walls are glued. Intersections between two walls are cleaned up automatically.
3. Create the interior wall structure.
Drag wall shapes onto the drawing page, positioning them inside the exterior structure.
Resize walls by dragging an endpoint.
Drag an endpoint of one wall to another wall.
4. Add other structural elements.
From the Walls, Shell and Structure stencil, drag structural shapes, such as columns, onto the drawing page.
From Building Core, drag building core shapes, such as stairs, onto the drawing page.
After you assemble the building shell and wall structure, you can add electrical symbols and dimension lines.
5. Add electrical symbols.
From the Electrical and Telecom stencil, drag wall switches, outlets, and other wall fixtures onto wall shapes. Release the mouse button when a red square appears, indicating that the symbol is glued to the wall. Wall fixtures automatically rotate to align with the wall and glue to the wall.
You can also drag ceiling fixture shapes, such as the Ceiling fan, onto the drawing page.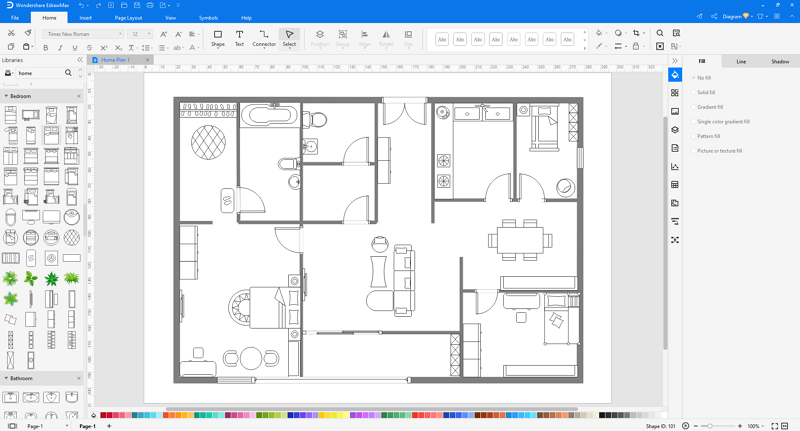 Step 4: You can export the file to Graphics, PDF, editable MS Office file, SVG and Visio vsdx file.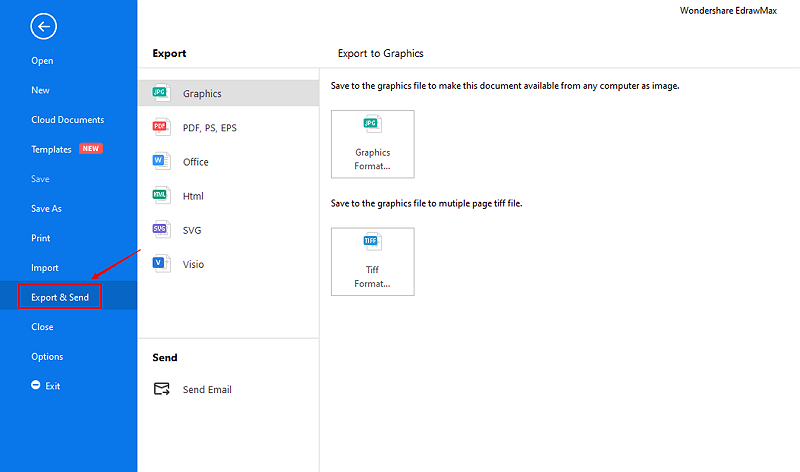 Step 5: And you can share your diagram with others via social media and web page.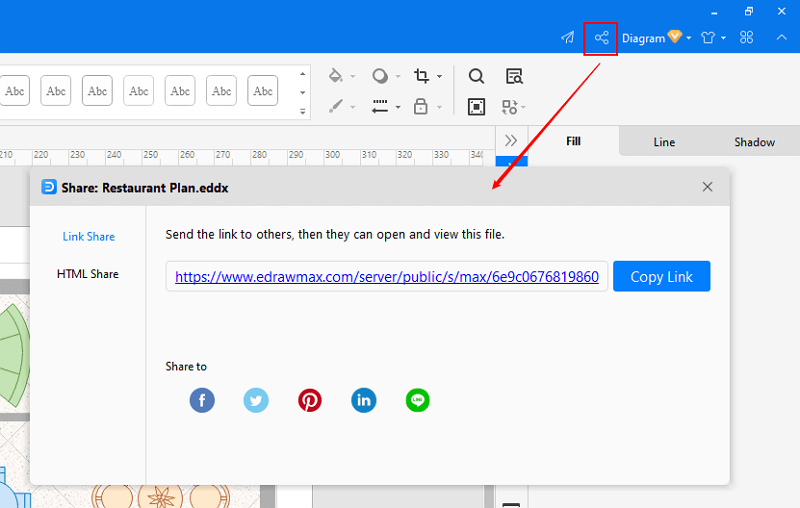 Watch the video to learn how to create a Home Plan Plan.
If you have trouble in watching the video tutorial, please visit it at YouTube.
Part 4: Home Plan Examples
Example 1: House Plan Template
Quickly get a head-start when creating your own home plan. Apply it to figure out the optimal arrangement of your sweet home.
Example 2: Floor Plan Flyer Template
Floor plan flyers are quite essential for real estate companies as they need to show the floor plan of the apartment/houses they sell. You can easily edit the whole floor plan, as well as the text and background. For people who want to make nice floor plan flyer with short time, this template is a great start.
More Related