How to Create a Pie Chart

Part 1: What is a Pie Chart?
A pie chart is a circular graph that shows the proportions of categories based on the size of each slice. The entire pie represents 100 percent, and each slice represents a portion of a whole.
Pie charts are used by business professionals, students, statisticians, and many others to demonstrate how groups or categories are broken down. Through this, comparisons between each slice can be made, which aids in statistical analysis.
A pie chart's strength lies in its simplicity. It visually represents data in a way that is easy for audiences of all levels to understand. Even if no numbers are used, information can quickly gleam, and a quick analysis of the data can be made.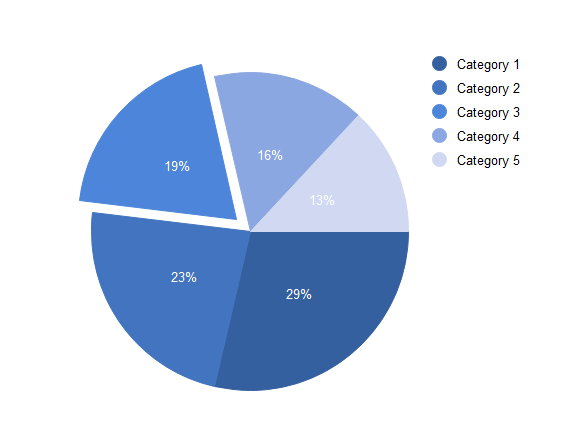 Part 2: Different Types of Pie Charts
Simple Pie and 100% Percentage Pie Chart
Exploded Pie Chart
Pie of Pie Chart
EdrawMax
All-in-One Diagram Software
Create more than 280 types of diagrams effortlessly
Start diagramming with various templates and symbols easily
Superior file compatibility: Import and export drawings to various file formats, such as Visio
Cross-platform supported (Windows, Mac, Linux, Web)
Security Verified |
Switch to Mac >>
Security Verified |
Switch to Linux >>
Security Verified |
Switch to Windows >>
Part 3: How to Create a Pie Chart
Step 1: Open EdrawMax from your computer, and navigate to [New] > [Graphs and Charts] > [Pie].
Step 2: Open and make modification on a pre-made pie chart template, or you can create a new pie chart with preset smart shapes and chart editing tools,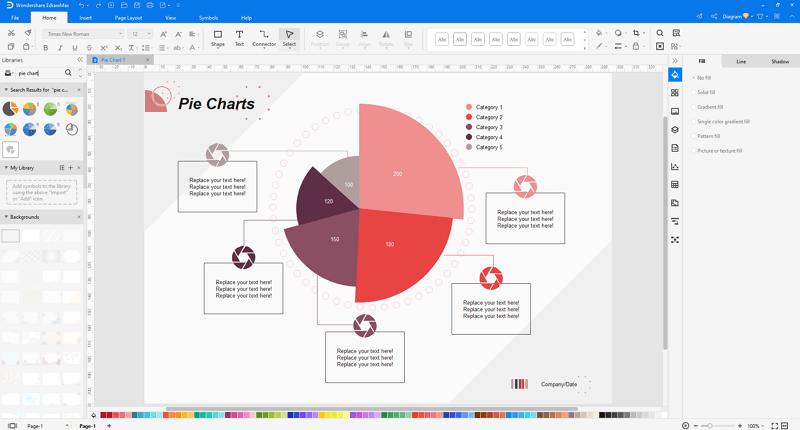 Step 3: When you have made the pie chart, you are able to save and export the diagram to graphics(JPG, PNG), PDF, editable MS Office file format, SVG and Visio vsdx file format.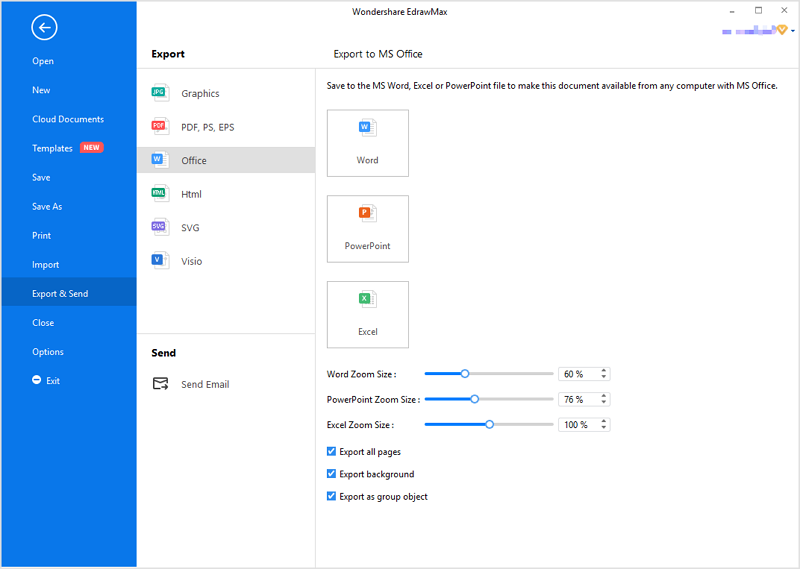 Step 4: Alternatively, you can share your pie chart via social media and sharing links. In addition, you can publish the pie chart into EdrawMax's online template gallery.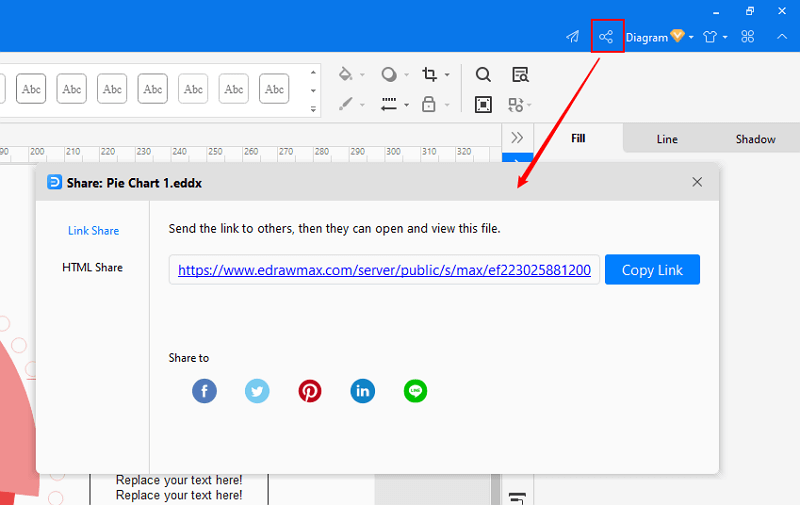 art 4: Tips to Improve Pie Charts
5 is usually the maximum number of slices to use in a pie chart or it will be too complicated.
If there is no other meaningful order, order the slices from maximum to minimum; Put "other" in a gray slice;
Labeling the slices is more readable than using a legend.
Use an independent pie chart in a supporting role for a more complex chart;
Use appropriate color codes to differentiate groups of slices;
Part 5: Pie Chart Examples
Example 1: Seperated Pie Chart
Example 2: Marketing Plan Pie Chart
Example 3: Health Facts Pie Chart
More Related
How to Create Calendar and Mark Event