Compare and Contrast Graphic Organizers

Part 1: What is Compare and Contrast Graphic Organizer
Comparing and contrasting things is a vital skill that students need to develop in elementary and middle schools. Using a compare and contrast graphic organizer will help students engage in deep thinking and learn how to use a graphic organizer to see similarities and differences between two items or concepts. There are many templates that can be used to compare and contrast, and the most common one is Venn charts.
Part 2: How to Create a Compare and Contrast Graphic Organizer
Step 1: Launch EdrawMax on your computer. Navigate to Graphic Organzier > Compare and Contrast. Open a compare and contrast diagram example or a blank drawing page.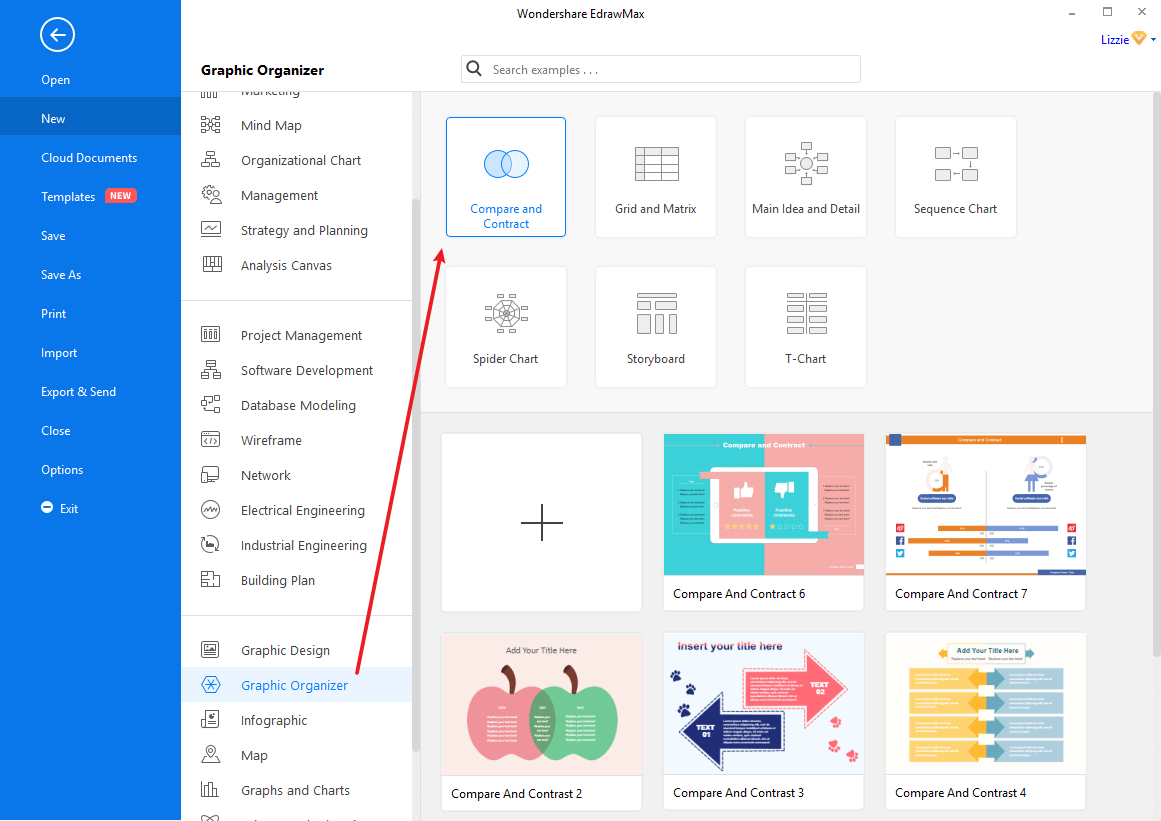 Step 2: After you get into the workspace of EdrawMax, you can drag and drop the symbols that you need onto the canvas to make your own diagram. There are also a lot of handy and useful editing and formatting tools that can help you change styles of the diagram.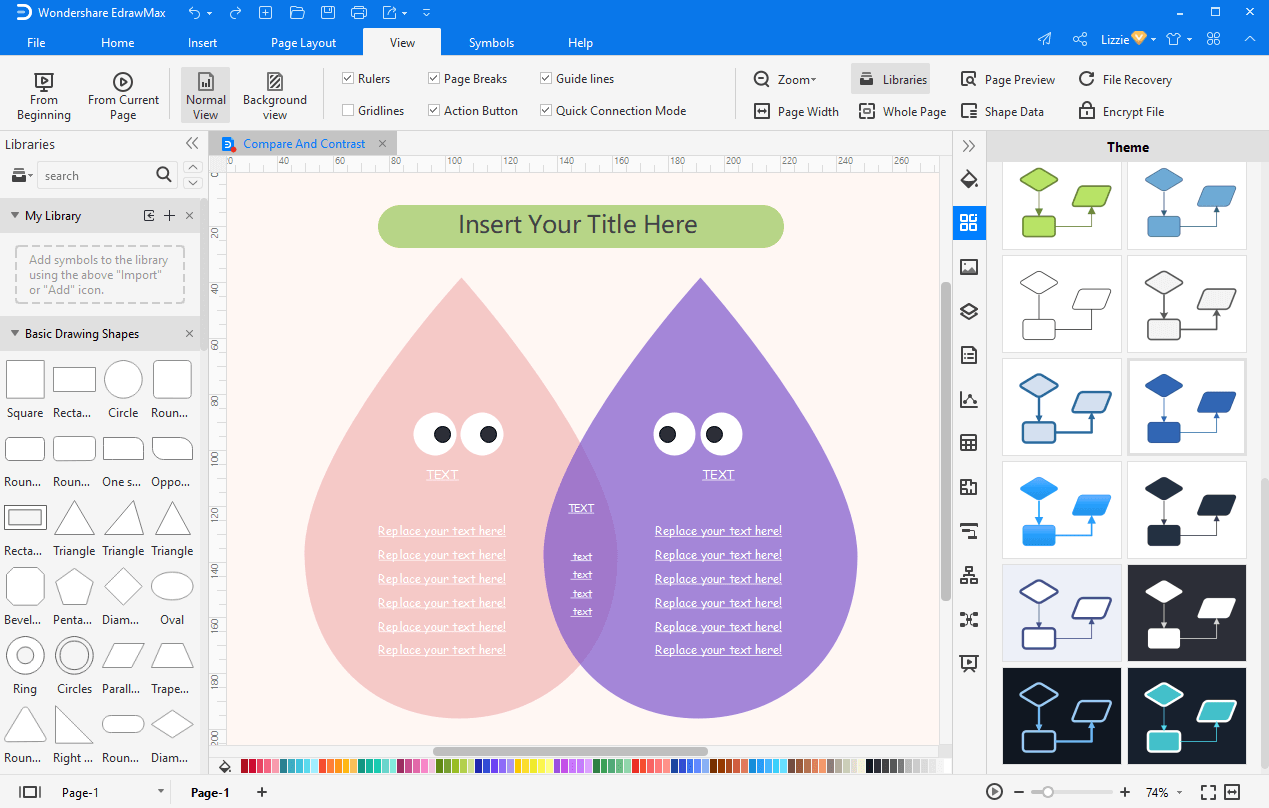 Step 3: When you complete your diagram, you can export it to JPG, PNG, SVG, PDF, Microsoft Word, Excel, PowerPoint, Visio, or HTML file formats. You can also share your drawings with people who don't use EdrawMax and publish them.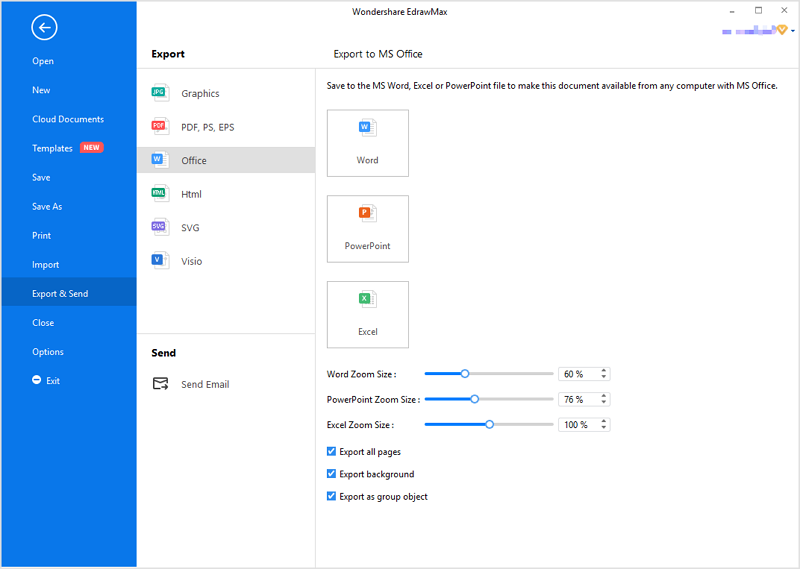 Part 3: Free Compare and Contrast Graphic Organizer Templates
Listed below are a variety of graphic organizers that everyone can use to compare and contrast some things. You can choose any suitable template or save all the files to edit in EdrawMax.
Template 1 - Venn Chart
Whether you use it to make curriculum plans or print it out as worksheets, this Venn chart will definitely be of great help. Click the picture to download and learn more about using Venn diagrams for teaching. Venn Chart Examples >>
Template 2 - Compare and Contrast Worksheet
This compare and contrast worksheet is simple but very useful. You can print it out and let students fill in the blank areas when you teach them to differentiate two concepts or items. If you want to change the number of text boxes in the "different" part, you can download the EDDX file of the template and edit it in EdrawMax.
Template 3 - Compare and Contrast with Topics
This cute comparison and contrast diagram template is great to be used in PPT presentations and worksheets. It will make students' homework interesting and enjoyable. Come and click the picture to download the PDF or EDDX file.
Template 4 - Compare and Contrast Chart for Students
This simple compare and contrast chart template is also very useful in teaching. Quickly download it from our website and use it in your class.
More Related
General Types of Graphic Organizers