The Basics of a Construction Company Organization Chart
Construction company organizational charts visualize operational structure and roles hierarchically, assisting in properly distributing responsibilities and efficient decision-making.
Do You Want to Make Your Own Organization chart?
EdrawMax specializes in diagramming and visualizing. Learn from this article to know everything about construction company organization chart and free organization chart templates. Just try it free now!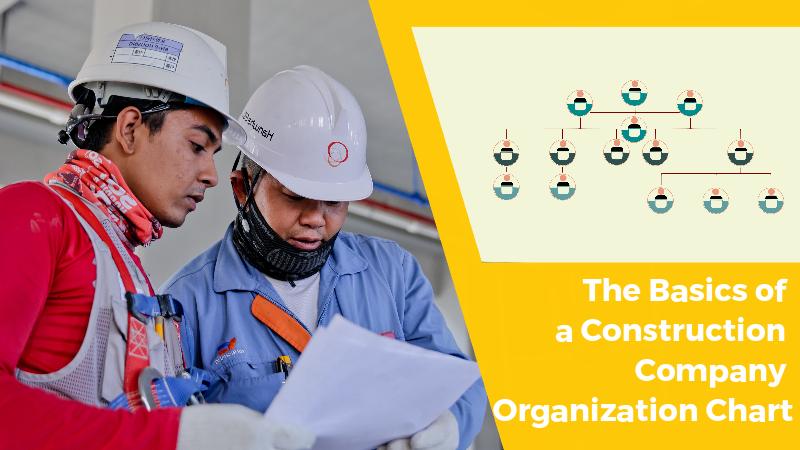 An organizational chart is a fundamental part of the construction business that allows you to specify the individual roles of personnel, dictating who will perform what. Strategizing tiers' responsibilities will ensure insightful decision-making, efficient time & effort management, employee empowerment, and any tailback removal.
In this pursuit, we have endeavored to illustrate levels of construction company organizational chart, the importance of construction site hierarchy chart, and detailed procedure to create a professional construction firm organizational chart for your comprehension.
1. Examples and Templates of Construction Company Org Chart
Each company has variable tiers or levels to execute its plans, from management to operation to marketing. A thorough consideration of the companies' org chart examples below will magnify your comprehension of the levels of a construction organizational chart.
Example 1: Construction Company Org Chart
The organizational structure of a construction company org chart could be intricate and multifarious, assigning specialized roles to the tiers, e.g., directors, managers, and workers, hierarchically. Directors and managers carry varying responsibilities, including managing material resources, finance, human resources, marketing, and technology-driven advancement.
Example 2: Small Construction Company Organizational Chart
Small construction companies often possess a handful of personnel performing routine operations, including billing, accounting, and paperwork. In most cases, a single individual performs multiple tasks to maintain the construction company's basic workflow.
Example 3: Real Estate Organizational Chart
Most real estate companies follow the same hierarchical divisions: an owner, an office manager, a property manager, sales agents, a team that manages administration, and marketing managers. Some commercial firms set themselves as corporations, classifying their employees based on varying seniority levels.
Example 4: General Contractor Organizational Chart
General contractor organizational charts consist of diverse levels, ranging from the project manager, site manager, and safety manager. The area manager comes at the top, dictating rules to project, site, & safety managers. The project manager strategizes business plans, the site manager evaluates & manages the site, and the safety manager ensures the site's safety after construction.
EdrawMax Desktop
Create over 280 types of diagrams
Windows, Mac, Linux (runs in all environments)
Professional inbuilt resources and templates
On-premises software for business
Enterprise-level data security
EdrawMax Online
Create over 280 types of diagrams online
Access diagrams anywhere, anytime
Team management and collaboration
Personal Cloud and Dropbox Integration
2. Organizational Structure of a Construction Company
Every construction company differs based on its geographical location, project types, number of workers, and the nature of its concern. However, almost all companies are structured in the same way, encompassing various departments, personnel, and tier levels.
CEO/President/Owner: CEO is the leading authority of a construction company, driving managers & directors to perform specific operations and report the projects. Most companies claim a single person, regardless of the business size or the number of employees.
Directors: Directors work under the CEO, and their duty is to direct the managers about the company strategies & prospective planning. Large-scale construction corporations may have multiple directors within different departments, such as managing director, sales director, etc., ensuring streamlined workflow at all levels.
Managers: The manager tier comes under the directors, and their task is the actual management of their subordinates of whom they are in charge. The number of this tier varies from company to company, depending upon their requirements and the corporation's size. Managers are categorized as general managers and project-specific managers. General managers participate in decision-making in collaboration with the CEO and directors to achieve the company's targets; contrarily, project-specific managers monitor and ensure timely project completion, removing bottlenecks.
Project Supervisors: Project supervisors superintend the company's ongoing tasks, reconsidering that the financial requirements are appropriately managed.
Project Coordinators: The responsibility of project coordinators is to bridge between workers and managers, ensuring that workers are accomplishing their day-to-day tasks properly.
3. Levels of an Organizational Chart in Construction Companies
Construction organizational charts operate similarly to other regular business organization charts, having a demarcated hierarchy called levels. Generally, a construction firm chart is partitioned into the following levels:
This level refers to the departmental personnel who manage the actual construction work, including workers, construction managers, estimators, superintendents, and equipment managers. This level exists in every construction company, whether a small or large-scale business.
The finance and accounting departments are indispensable in managing the company's monetary affairs. Any bottleneck in the financial tier, such as payment delay or insufficient budget, may result in utter business failure.
Marketing & Business Development:
Sales and marketing often fall under the same category because marketing is meant to drive more audience, and the sales division focuses on increasing sales. Also, the sales team collaborates with the financial tiers to know whether they are winning clients and getting the right customers who pay invoices on time.
Construction business is primarily credited to human skills and employees' devotion to their work. The human resource management division ensures that employees are contented and getting wages on time. Additionally, the human resource level records the total number of employees and their respective responsibilities.
The information technology division ensures secure communication between the company and its customers, keeping their data private. Additionally, field teams use state-of-the-art software, gadgets, and drones to track the progress of ongoing projects. Office personnel employs accounting software to calculate payments and statistics.
4. Why Is Creating an Organizational Chart Important for a Construction Company
Creating an organizational chart for your construction company is a purposeful activity, bringing limitless benefits to your business. The paramount significance of construction organizational structuring is highlighted below:
Defining Individual Roles:
A graphic illustration of the roles and functions of different tiers will assist you in clarifying who is responsible for what. Everyone will know their duties and responsibilities, which will encourage work spirit in the employees.
Better Business Strategies:
The construction company org chart acts as a blueprint for your prospective business plans, interests, and inclinations. When you have a framework containing every inch of information about your business, you can develop prospective business strategies efficiently.
Improved Problem-Solving:
A hierarchy chart also enables you to identify the nature of the issue, at which level it has occurred, and who will solve this error. Additionally, different tiers can collaborate to solve the encountered issue.
Informed Decision-Making:
The construction company organogram impacts your decision-making process; some decisions are at a small level involving few employees, whereas some decisions change the entire system.
Stellar Communication Among Workers:
An organizational hierarchy chart facilitates communication between tiers of different levels, enabling interpersonal communication among the right individuals in less span. Org chart division removes bottlenecks and guides the personnel about whom to contact in case of an issue.
5. How To Create a Construction Firm Organizational Chart
How to Create an Organization Chart Easier Using EdrawMax?
Creating a construction firm organizational chart via EdrawMax is pretty straightforward; you can watch the following video guide or follow the given steps to proceed with crafting a flawless construction org chart:
#Step 1: Visit EdrawMax's official site and Download the "EdrawMax" application on your device to get started.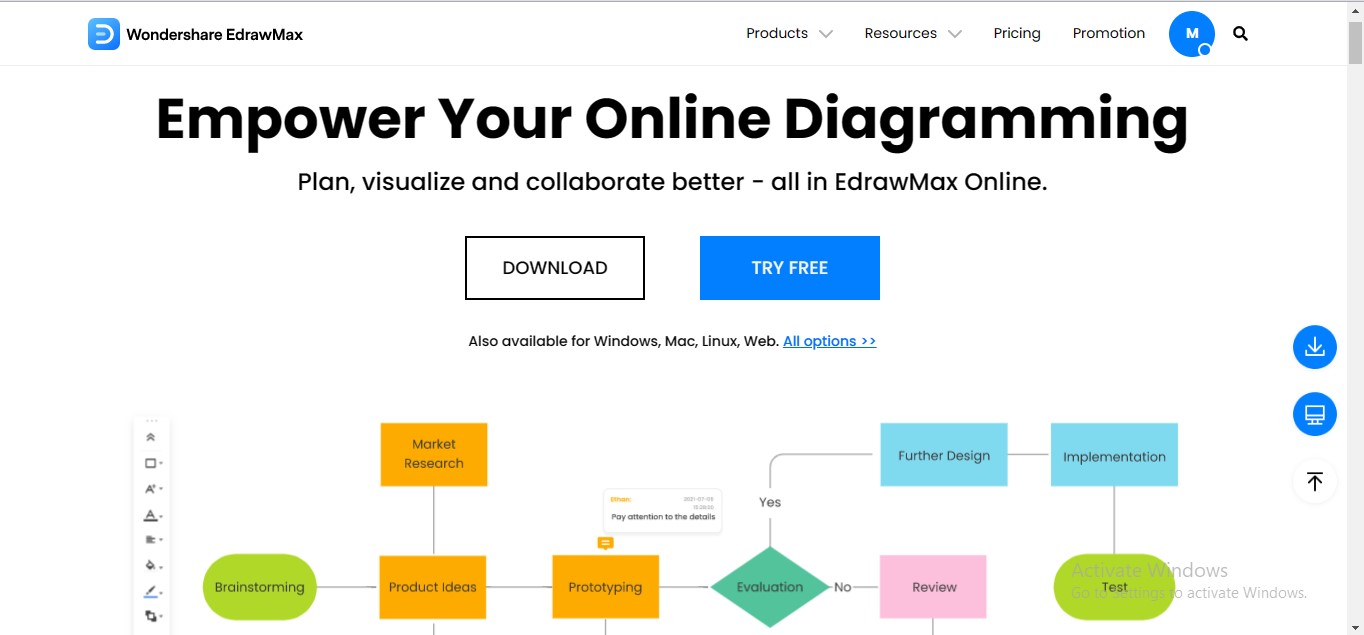 #Step 2: After the main interface launches, click on the "New" option from the left panel to initiate and choose the "Org Chart" tab from the main widget.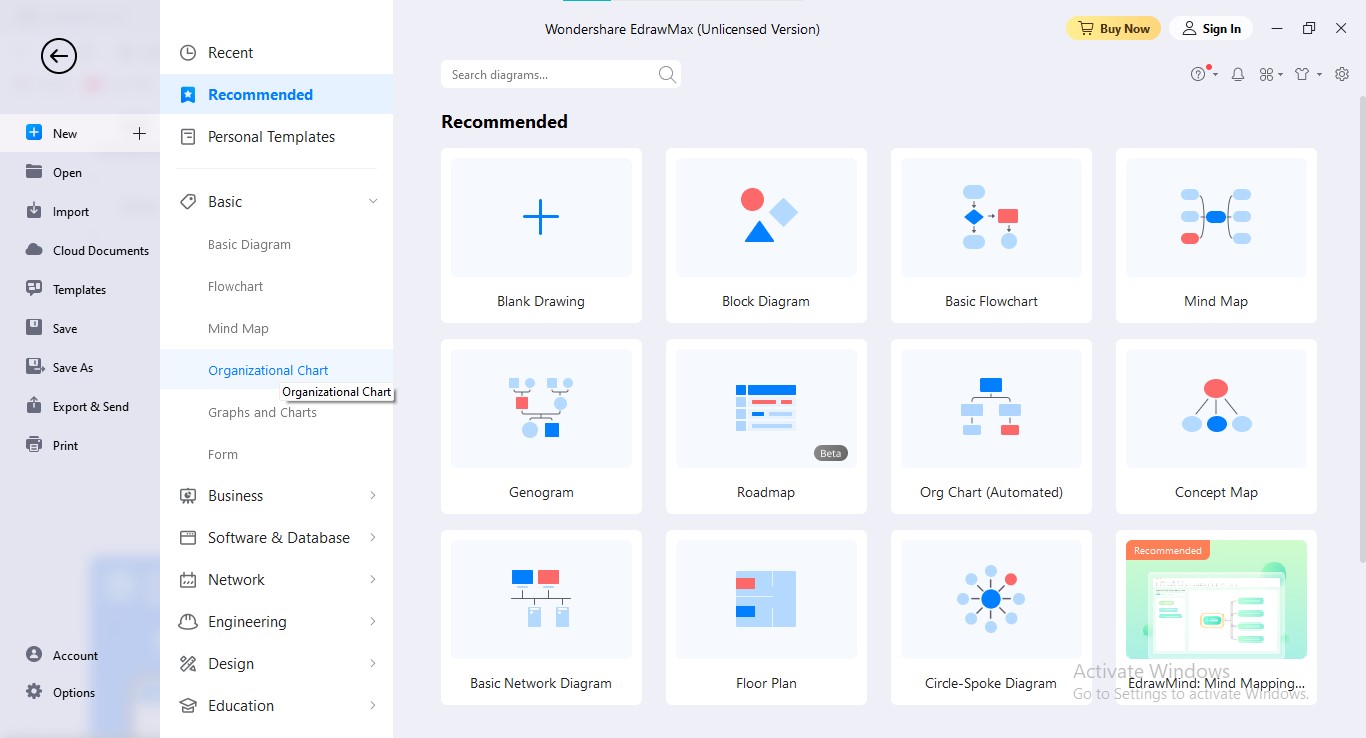 #Step 3: To add Symbols to your diagram, click the "Symbol" option from the "Menu Bar"; you can import symbols related to various fields by clicking "Predefine Libraries".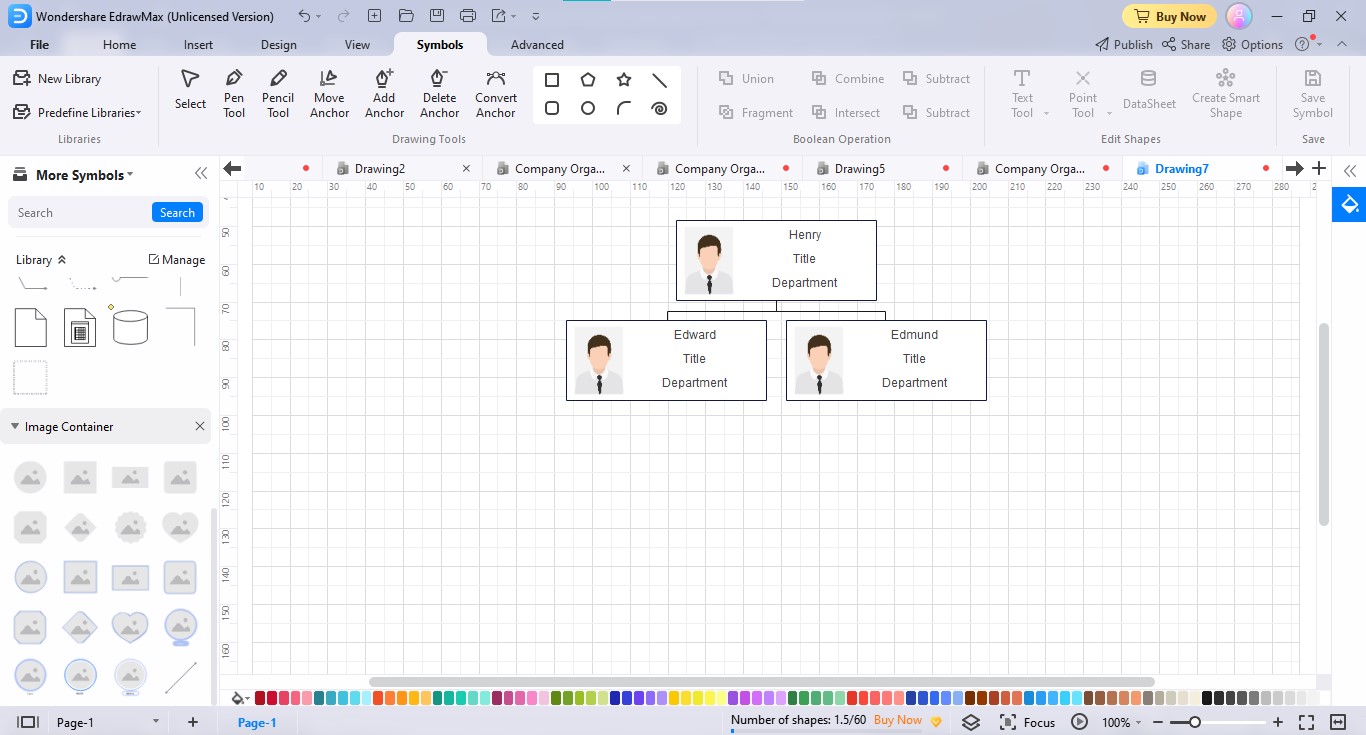 #Step 4: Customize your org chart to incorporate more details into it after adding symbols. You can personalize each component's color, shape, and style based on your preferences to make your org chart more meaningful and expressive.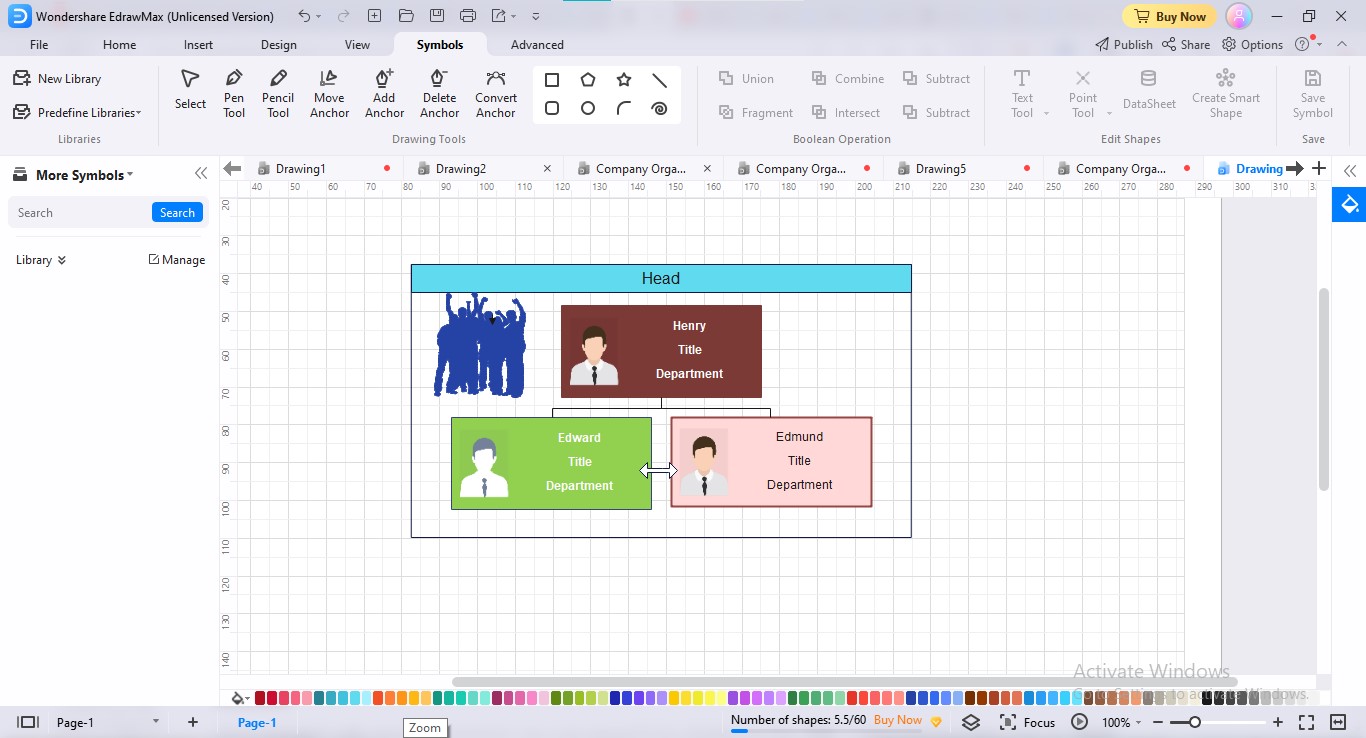 #Step 5: To export your project after completion, click the "Export Button" at the top center and choose your preferred format for file export.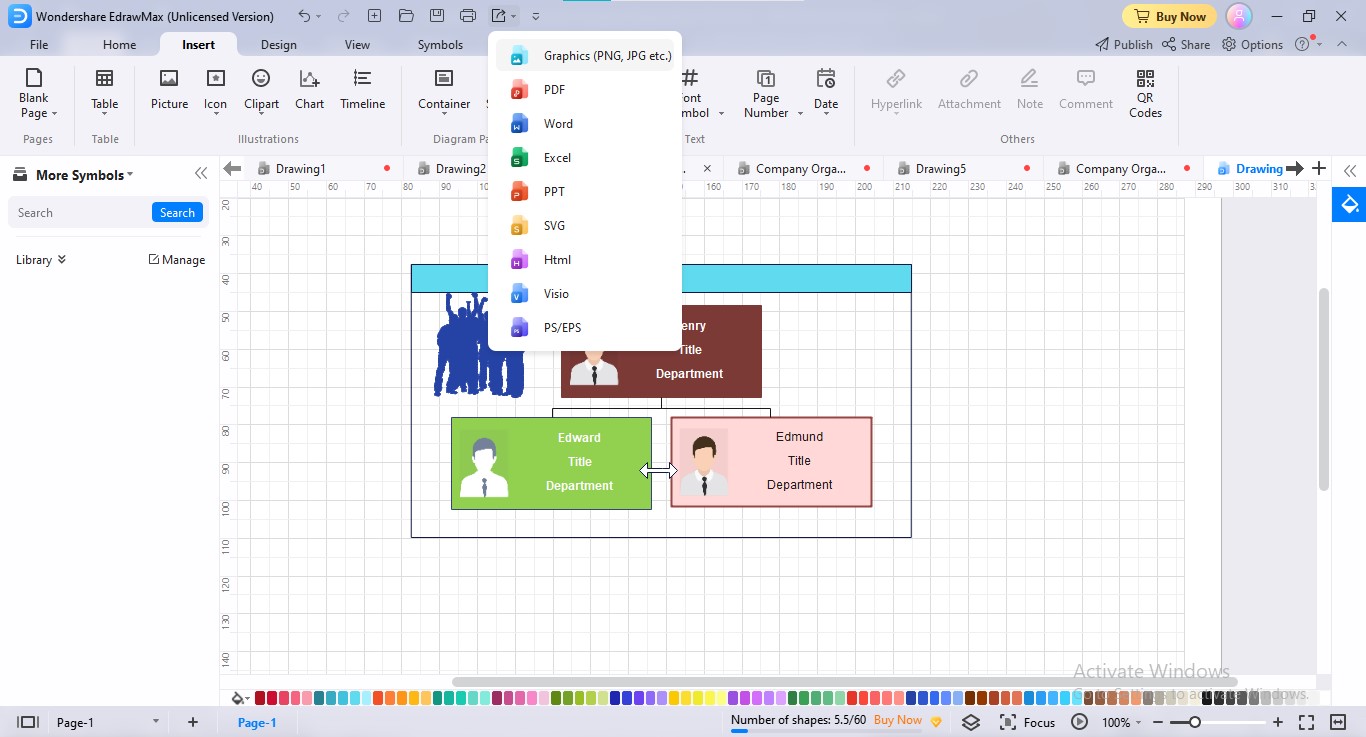 6. Conclusion
Construction company organizational charts are a viable solution to direct your efforts and resources without daunting undesirable outcomes. Each construction company tends to contain a well-designed organizational structure that defines the status, relationships, and responsibilities of different tiers.
The CEO is the main driving force that directs the managers to handle the construction tasks, who in further dictate the workers to operate in a specific way. Explore the whole article if you want to understand the hierarchy of construction organizational charts.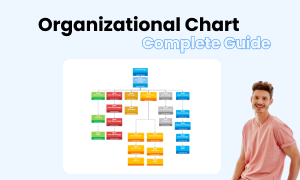 Organizational Chart Complete Guide
Check this complete guide to know everything about organizational chart, like organizational chart types, and how to make an organizational chart.