Top 5 Restaurant Organizational Chart Examples

The primary benefit of org charts are the level of clarity that they bring. It highlights which staffs are responsible for what task, and who they should be deferring to in cases of conflict. Without one, there may cause confusion and delay during decision-making processes. Pre-designed restaurant organizational chart examples are for different types of restaurants. Go through these examples to see more details and easily customize them in Wondershare OrgCharting .
Example 1: Small Restaurant Organizational Chart Example
If you are going to open a new small restaurant, you need to see this org chart example for the small restaurant, and it can help you understand how a restaurant works. Staffs like servers, hosts, bartenders, and chefs are essential to your business.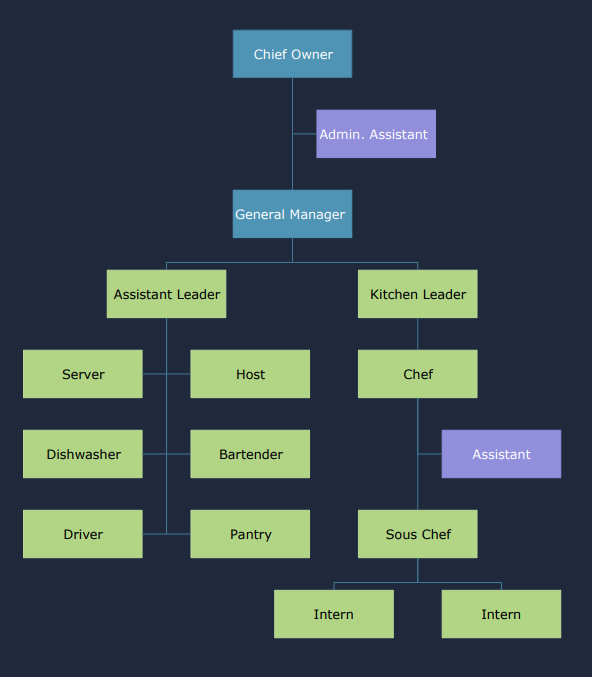 Example 2: General Restaurant Organizational Chart Example
This organizational chart displays more staff positions than the first example above. A dining room leader and a line cook are included for the increasing scale of your business. Moreover, you may need an hr manager to further welcome new talents. Besides, this org chart example allows you to insert photos of all the staff to recognize everyone better.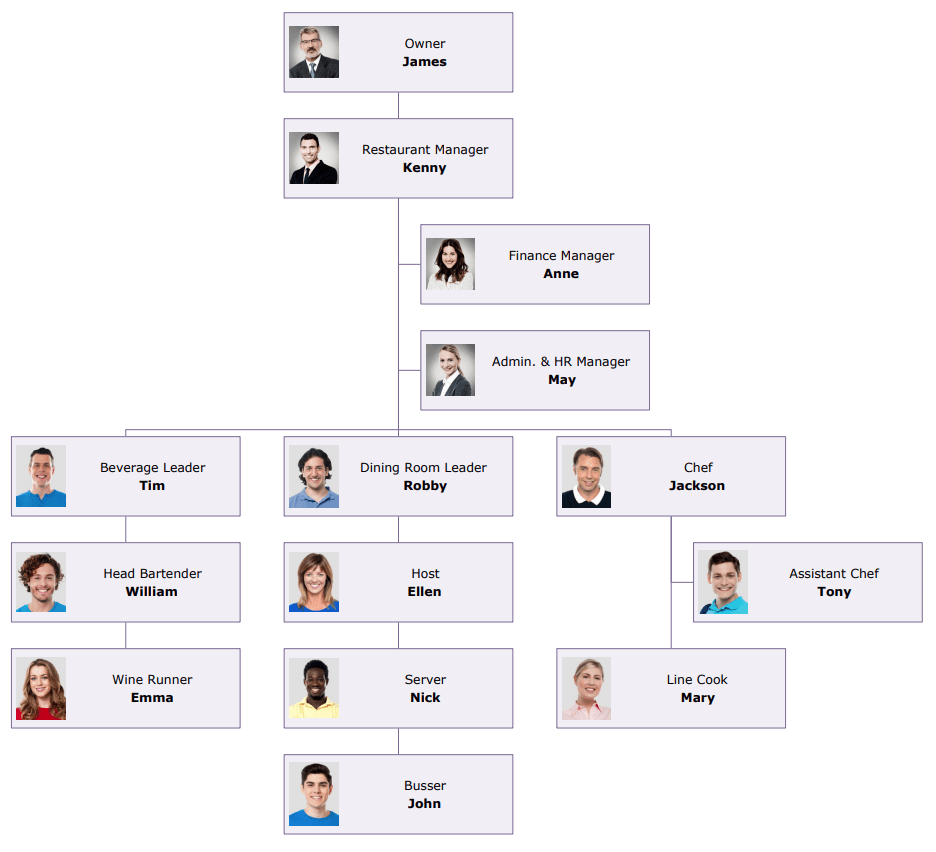 Example 3: Michelin Restaurant Organizational Chart Example
Everyone loves Michelin restaurants, especially those 3-stars ones. If you aim to operate a Michelin restaurant successfully, then you may need to use this org chart example to have a good knowledge of its organizational structure.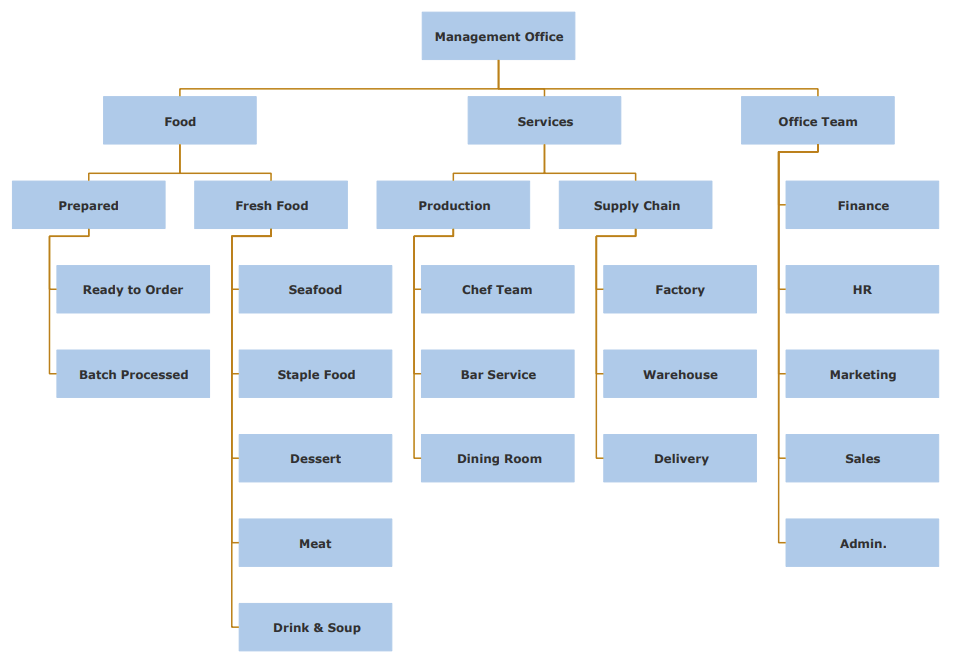 Example 4: Seafood Restaurant Organizational Chart
If you live or work near the sea, you may think out a great idea to open a seafood restaurant with different lines like fishes, shellfishes, and shrimps, and then you can keep this org chart example for reference.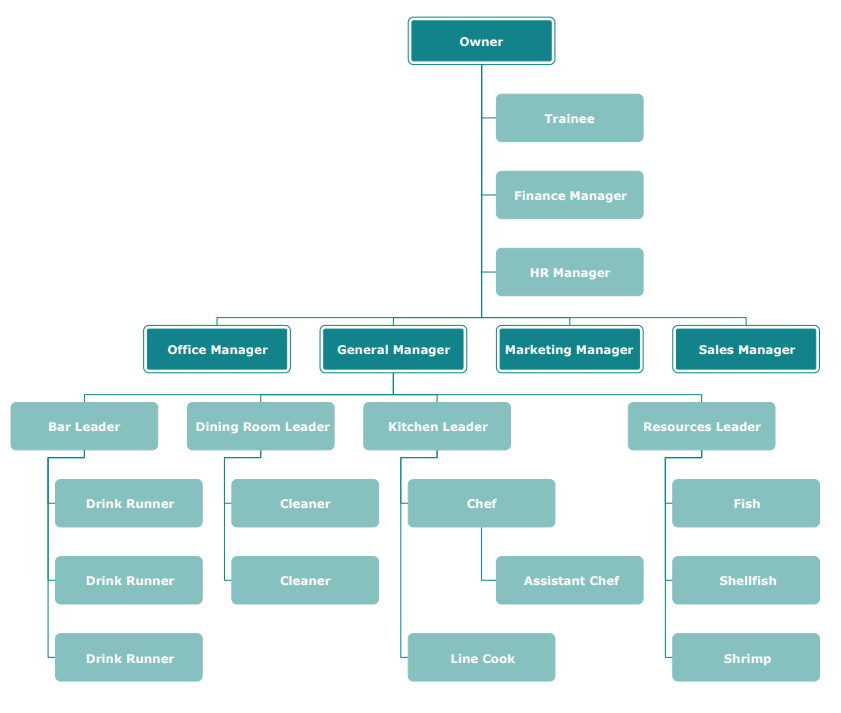 Example 5: International Restaurant Organizational Chart
Imagine that you are the CEO of a global restaurant enterprise. What kinds of talents should you hire to make your business grow and flourish? Let this international restaurant organizational chart example gives you the answer.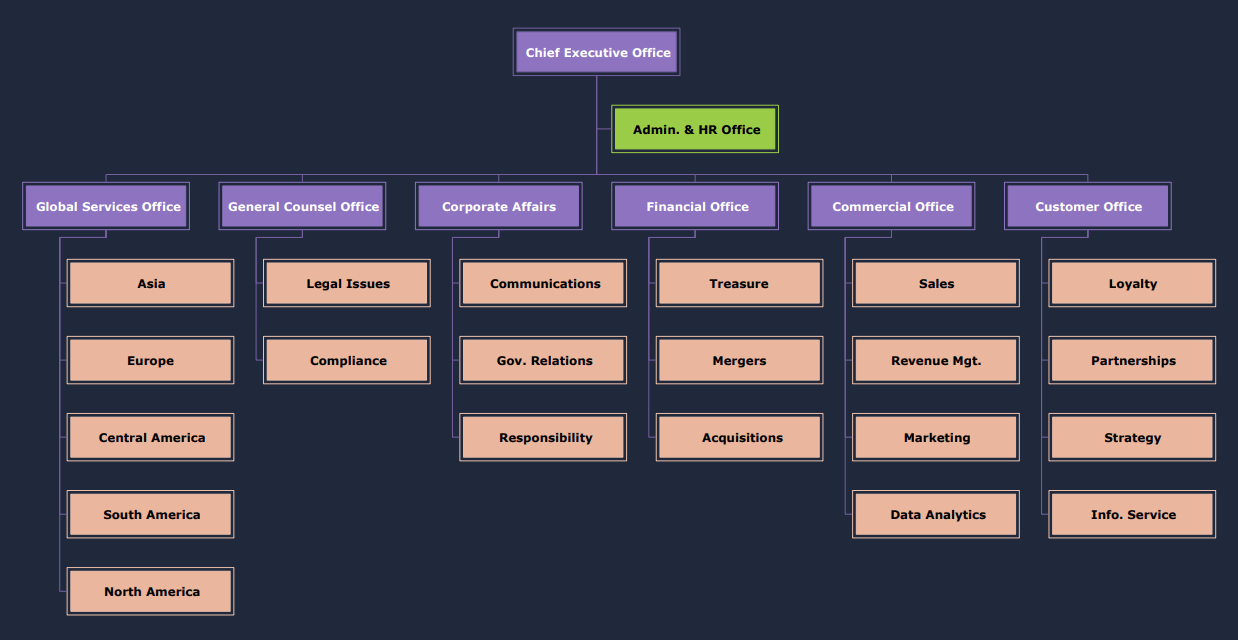 Related Articles
Top Recommended School Organizational Charts
Professional Service Enterprise Organizational Charts