Top 5 Restaurant Organizational Chart Examples

Pre-designed restaurant organizational chart examples are for different types of restaurants. Go through these examples to see more details and easily customize them in Edraw Org Chart Maker.
Small Restaurant Organizational Chart Example
If you are going to open a new small restaurant, you need to see this org chart example for the small restaurant, and it can help you understand how a restaurant works. Staffs like servers, hosts, bartenders, and chefs are essential to your business.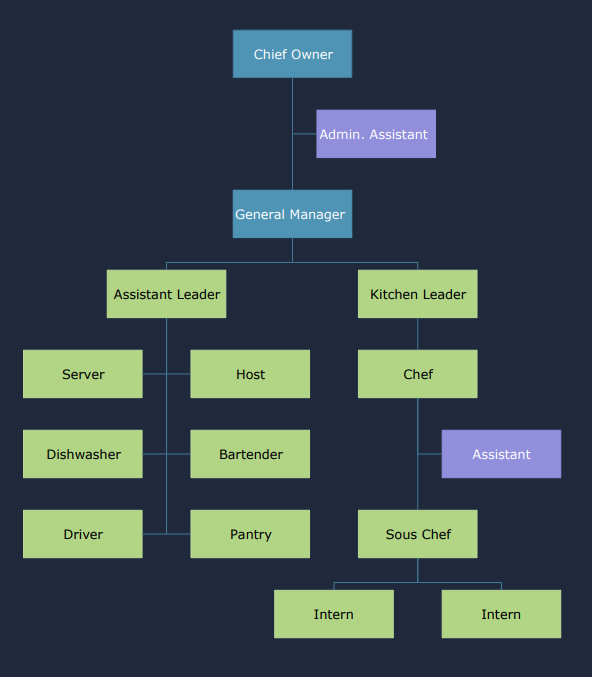 OrgCharting: an intuitive organizational chart maker
Make professional org charts automatically with a few steps (no design skills are required)
Ideal for workforce planning, prioritizing and management
Provide professionally-designed org chart templates to get started quickly
Powerful data import and resynchronization to freely manage org charts
Work on the same org chart with your teammates at any time, on any device
Present, export and share your org chart at ease
General Restaurant Organizational Chart Example
This organizational chart displays more staff positons than the first example above. A dining room leader and a line cook are included for the increasing scale of your business. Moreover, you may need an hr manager to further welcome new talents. Besides, this org chart example allows you to insert photos of all the staff to recognize everyone better.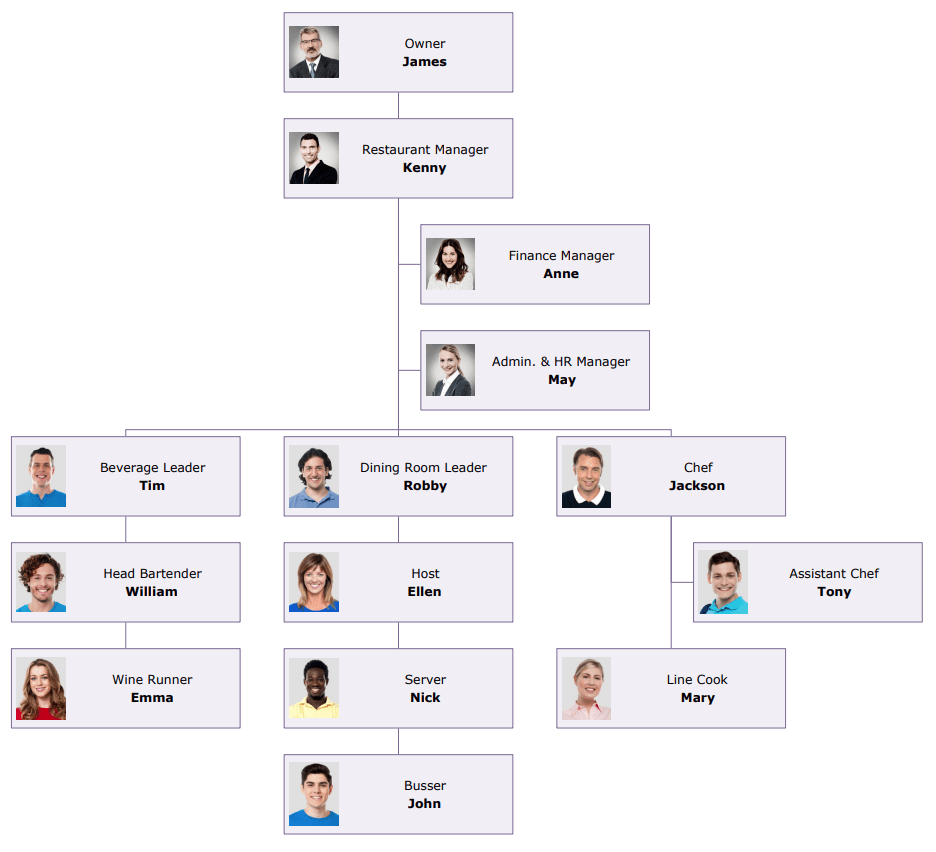 Michelin Restaurant Organizational Chart Example
Everyone loves Michelin restaurants, especially those 3-stars ones. If you aim to operate a Michelin restaurant successfully, then you may need to use this org chart example to have a good knowledge of its organizational structure.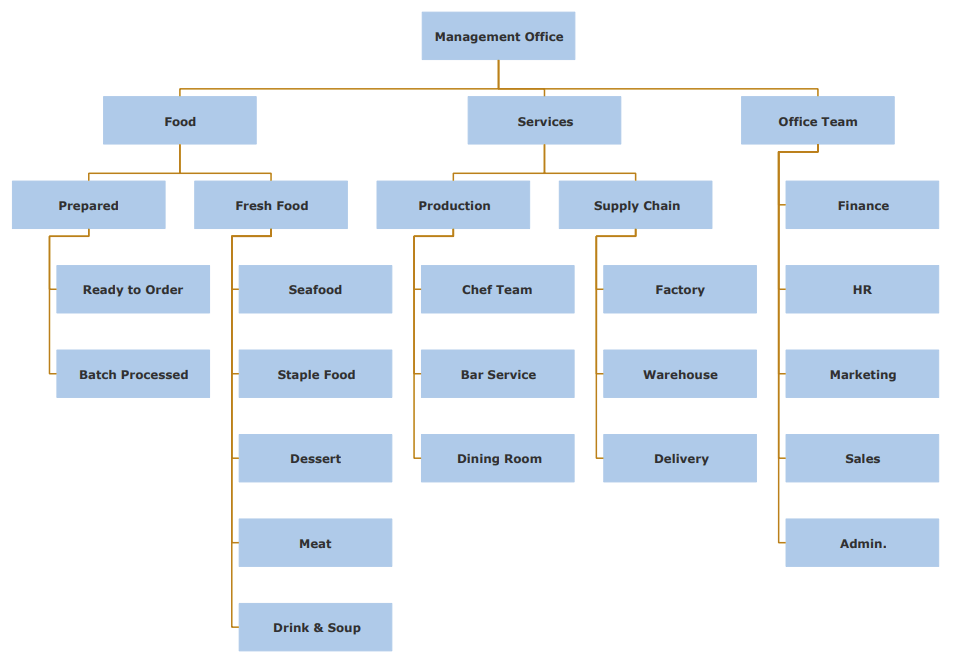 Seafood Restaurant Organizational Chart
If you live or work near the sea, you may think out a great idea to open a seafood restaurant with different lines like fishes, shellfishes, and shrimps, and then you can keep this org chart example for reference.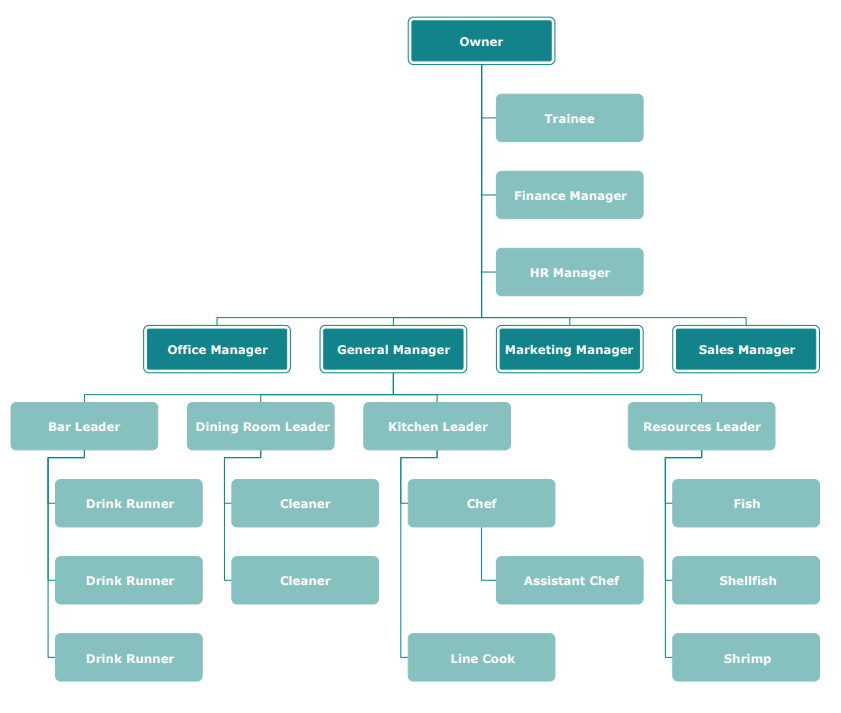 International Restaurant Organizational Chart
Imagine that you are the CEO of a global restaurant enterprise. What kinds of talents should you hire to make your business grow and flourish? Let this international restaurant organizational chart example gives you the answer.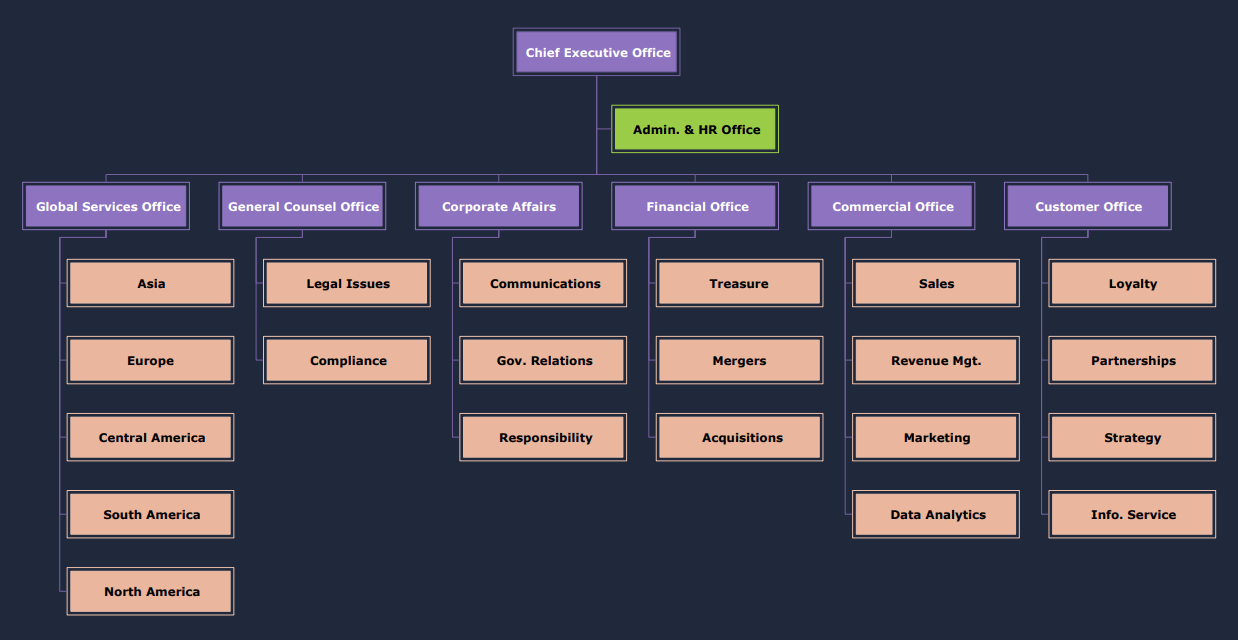 More Organizational Chart Examples and Templates
The following organizational chart examples show you another kinds of organizational charts. You can click the pictures to see more details and download them for free.
How to Easily Create an Organizational Chart
With the powerful and innovative org charting software -- Orgcharting, the whole process of creating an organizational chart will be quick and straightforward. It is compatible with Windows, Mac OS, and Linux. Orgcahrting also allows you to import and export the data files for establishing the organizational structure.
Watch the video below, see how Edraw Org Chart Maker works and create professional organizational charts.
Explore More
Top Recommended School Organizational Charts
Professional Service Enterprise Organizational Charts