Create Floor Plan for PPT

PowerPoint doesn't offer any tools to create a floor plan, but Edrawmax covers this limitation. It can help both professional designers and beginners to build floor plans easily. Meanwhile, EdrawMax supports to convert floor plan files into PPT format with a single click.
Part 1: What is a Floor Plan?
A floor plan is a simple line drawing that shows rooms as though seen from above. Walls, hallways and windows are often drawn to scale. From a floor plan of a house or building, you can know how the elements within a room are arranged.
The difference between a floor plan and a construct is that a floor plan is simpler and a construction plan. To build a house, you need a complete set of construction plans that include floor plans, cross-section drawings, electrical plans, elevation drawings, and many other kinds of diagrams.
EdrawMax
All-in-One Diagram Software
Create more than 280 types of diagrams effortlessly
Start diagramming with various templates and symbols easily
Superior file compatibility: Import and export drawings to various file formats, such as Visio
Cross-platform supported (Windows, Mac, Linux, Web)
Security Verified |
Switch to Mac >>
Security Verified |
Switch to Linux >>
Security Verified |
Switch to Windows >>
Part 2: How to Create a Floor Plan
It is quite simple to create a floor plan using EdrawMax. Even if you have no experience in this field, you can handle the program as easy as pie. Here are the basic steps:
Open EdrawMax and Navigate to [New] > [Floor Plan]. Double-click the icon of your desired floor plan type.
Drag the wall shape to form a room outline. Take advantage of the dynamic dimensions to gain the desired size of each room. Edraw also connect walls automatically for you.
Add doors, windows and wall openings.
Add appliances and furniture.

Lay out your floor plan by using grid lines and quick Align and Distribute buttons.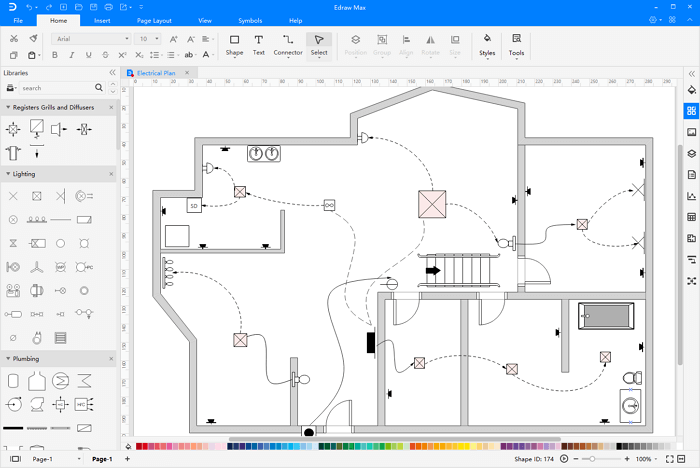 Part 3: Export Floor Plan as PPT File
EdrawMax is compatible with MS PowerPoint (It supports PowerPoint 2010 and above versions.), which means the EDDX files can be converted into PowerPoint files seamlessly. The picture below demonstrates the excellent results that it achieves.
Creating a floor plan diagram in PPT is just one more click away: go to File tab, click Export button and choose PowerPoint to save your file as PPTX format.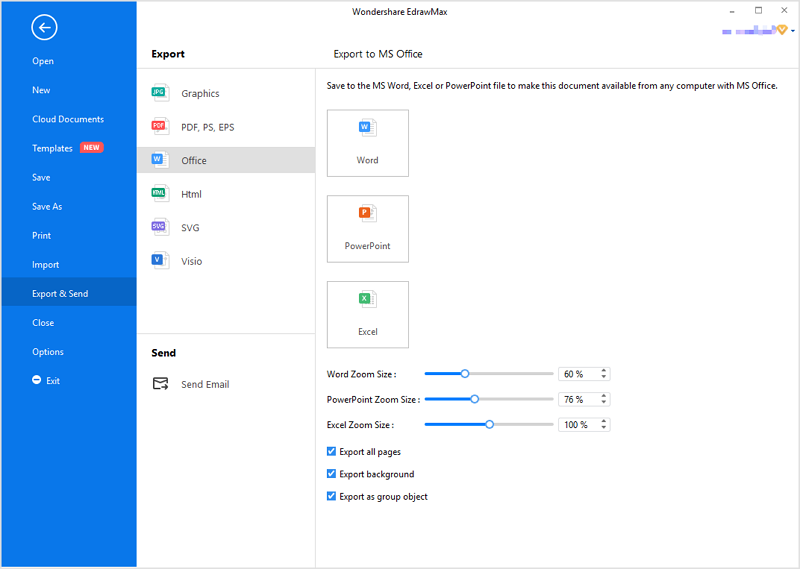 Related Articles