What is an Electrical Plan

What Is an Electrical Plan?
While constructing a house, there are several electrical devices need to be placed at certain locations so you can have easy access to them. This is where an electrical plan comes into play. A fully drawn electrical map enables the architects to install the power outlets and other equipment according to your needs.
In a nutshell, an electrical plan is a visual representation that shows how the wiring of a house should be installed so all the necessary devices could be placed at their right place. Not only this but many times an electrical plan also illustrates how a particular gadget would work. For instance, it will show the internal winding of a transformer, a light bulb, etc.
Purpose and Benefit
Among many, one of the purposes of an electrical plan, as mentioned earlier, is to demonstrate the wiring of a building. Because many times such wiring system is required to be concealed within the walls, it is imperative to have a map of such network that assumes that there are no elevations, or if there are any, they are transparent.
The benefit of creating an electrical plan is to make the tasks of the engineers, architects, and designers easy, especially when they are into preparing new devices, buildings, and blueprints respectively. Another benefit of having such a map is to check and ensure that the final output works as expected. If there are any flaws in the wiring or the circuit, they can be eliminated right on the map so the implementation process doesn't get delayed.
Electrical plan symbols
Depending on the purpose you are drawing an electrical plan for, each map may use different symbols for devices, wires, and power outlets that are to be installed. Nevertheless, some of the most used icons that are present in such a diagram include: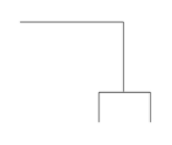 Stereo Outlet
The symbol represents a stereo outlet. It is placed where a stereo output device is to be installed.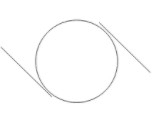 Ceiling Fan
You can use this symbol to tell the architects the location where you want to install a ceiling fan.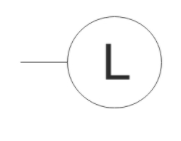 Lamp Holder
An equipment that represents a lamp holder. This one is important as it will hold a source of light.

Fire Alarm
An alarming system that gets initialized when the fire breaks. This is probably one of the most important devices in a house.

Smoke Detector
An appliance that automatically sets an alarm as soon as it detects smoke in the room.
What to Do Before Creating Electrical Plan?
Although an electrical plan helps the architects and designers come up with the precise output, there are a few things that must be kept in mind before creating such a diagram:This is where an electrical plan comes into play. A fully drawn electrical map enables the architects to install the power outlets and other equipment according to your needs.
Output Assessment
The first thing that you should consider before creating an electrical plan is, assess what do you want to have as a final output. For instance, you may want to have a new air conditioner installed in your room, a power inverter for your home, or a geyser in your bathroom.
Rough Idea/Print
Before diving into preparing a full-fledged electrical plan, it would be wise if you could have a rough layout before you to refer to. This would work as a roadmap to draw an effective diagram.
Use Correct Symbols
Always use correct symbols to ensure that the electrical plan is universally readable. Because the globally recognized symbols could be understood by almost all the engineers, architects, and designers, using them in your diagram makes it easy for everyone to read and understand.
Use a Program
Because you must use globally acceptable symbols, it would a good idea to use an efficient diagramming tool such as EdrawMax by Wondershare to draw your electrical plan. This will not only expedite the creation process but will also ensure that the chart has a professional look.
How to Make Electrical Plan in EdrawMax?
Wondershare EdrawMax has a plethora of categories including one for the electrical plan, and each category has some pre-populated templates that help you to start working with your diagramming process right away. The built-in libraries that come along with the application enable you to add your preferred shapes and symbols to give your charts a professional look that is acceptable globally.
With that said, it is extremely convenient to create an electrical diagram using this process, and you can follow the simple steps given below to get this done:
EdrawMax
All-in-One Diagram Software
Create more than 280 types of diagrams effortlessly
Start diagramming with various templates and symbols easily
Superior file compatibility: Import and export drawings to various file formats, such as Visio
Cross-platform supported (Windows, Mac, Linux, Web)
Security Verified |
Switch to Mac >>
Security Verified |
Switch to Linux >>
Security Verified |
Switch to Windows >>
Step 1: Select an Electrical Plan Template
Initialize Wondershare EdrawMax on your PC. On the New section, select Building Plan from the industry list in the center pane, and select Electrical and Telecom Plan from the upper area of the right window. From the lower area, click to choose a template that is closest to the layout of your building.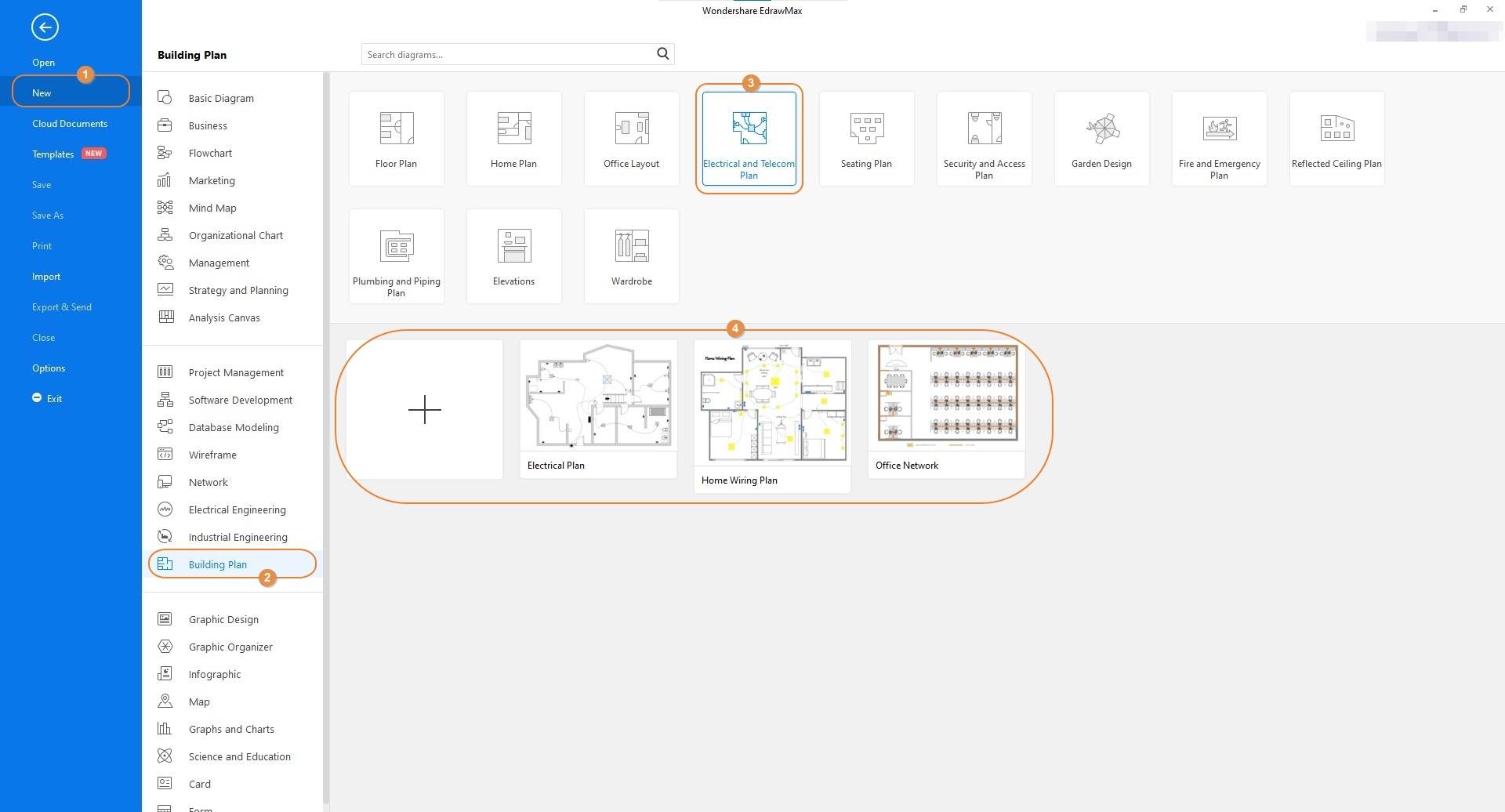 Step 2: Customize the Diagram
Click the Text tool from the standard toolbar at the top and add a caption for any of the shapes that the template has. Next, drag more shapes from the libraries on the left and place them on the Canvas. Optionally, use the tools present in the right pane to decorate the geometry as needed.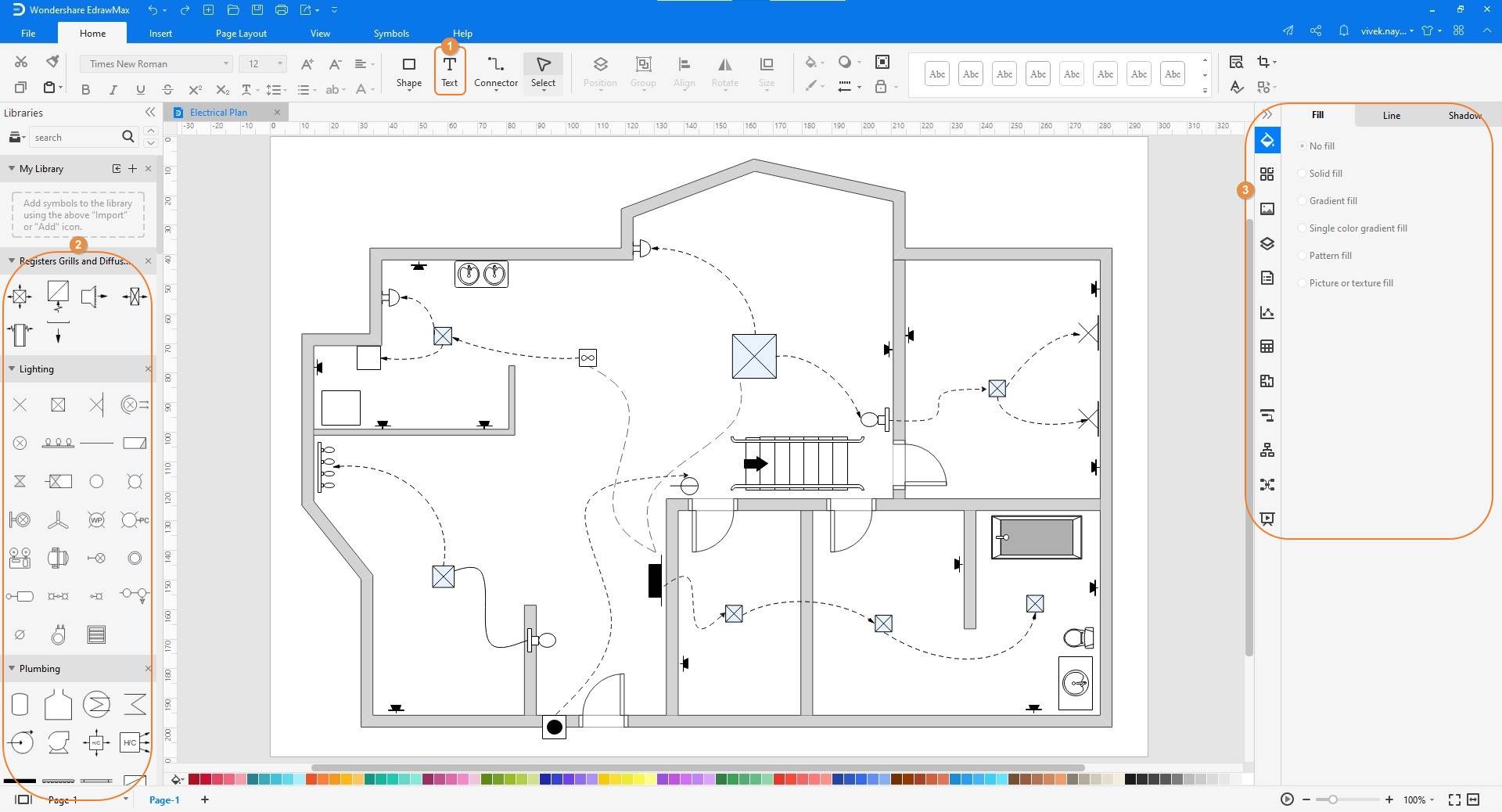 Step 3: Save Before Exporting
Click the Save icon from the quick access toolbar at the top-left corner of the interface. Then click the More button on the Export icon, and pick your preferred format to export the diagram of your electrical plan to.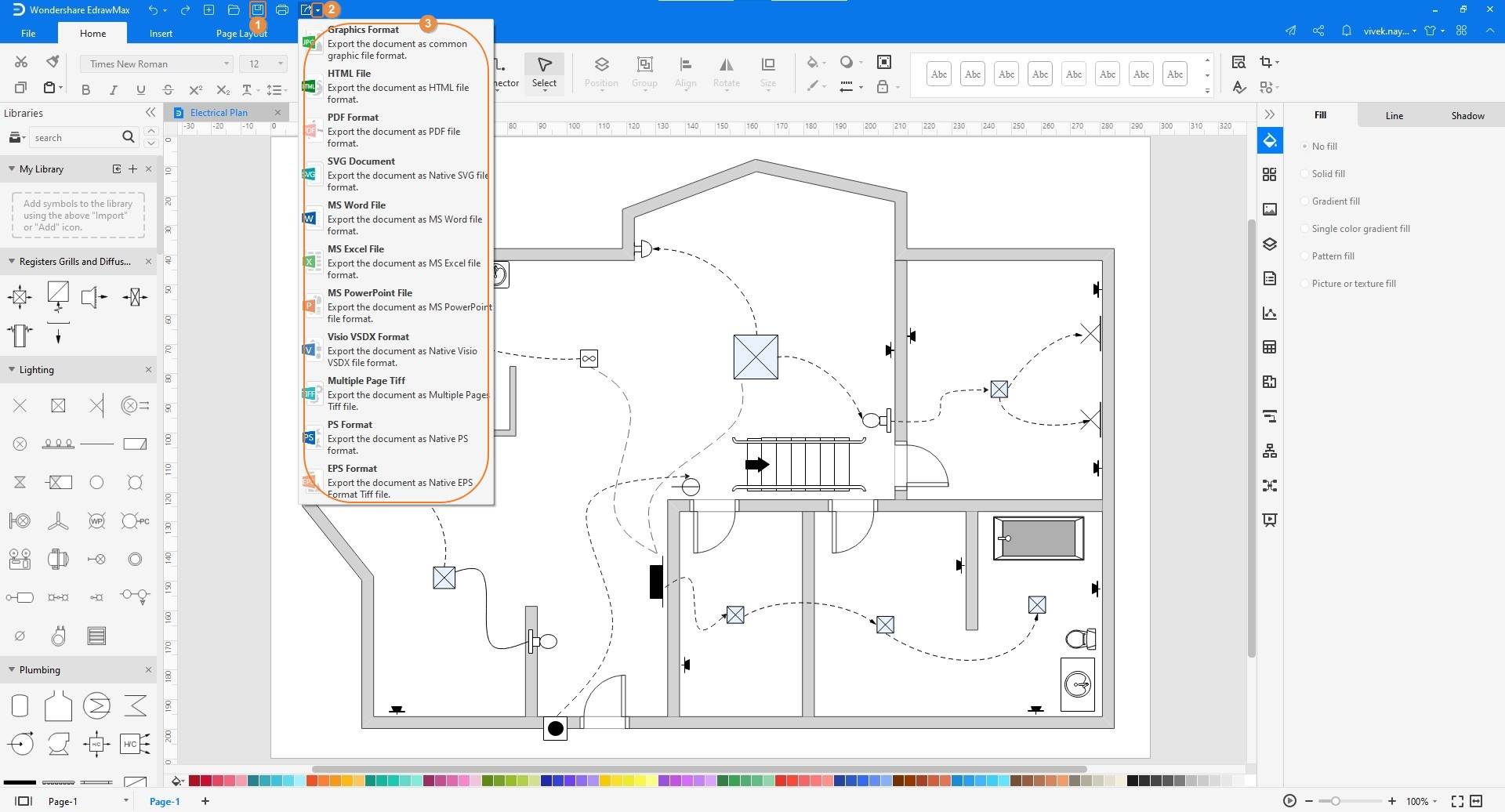 Tips for Making Electrical Plan
A couple of important tips that would help you produce an efficient and foolproof electrical plan include:
Start the wiring from inside of the building and then work your way out
Keep the water outlets and plumbing pipes away from the electrical wires
There should a significant amount of distance between the water and electrical power outlets. This should especially be the case with the bathrooms and kitchen
Always install a smoke detector and fire alarm at least in each of the living rooms
Example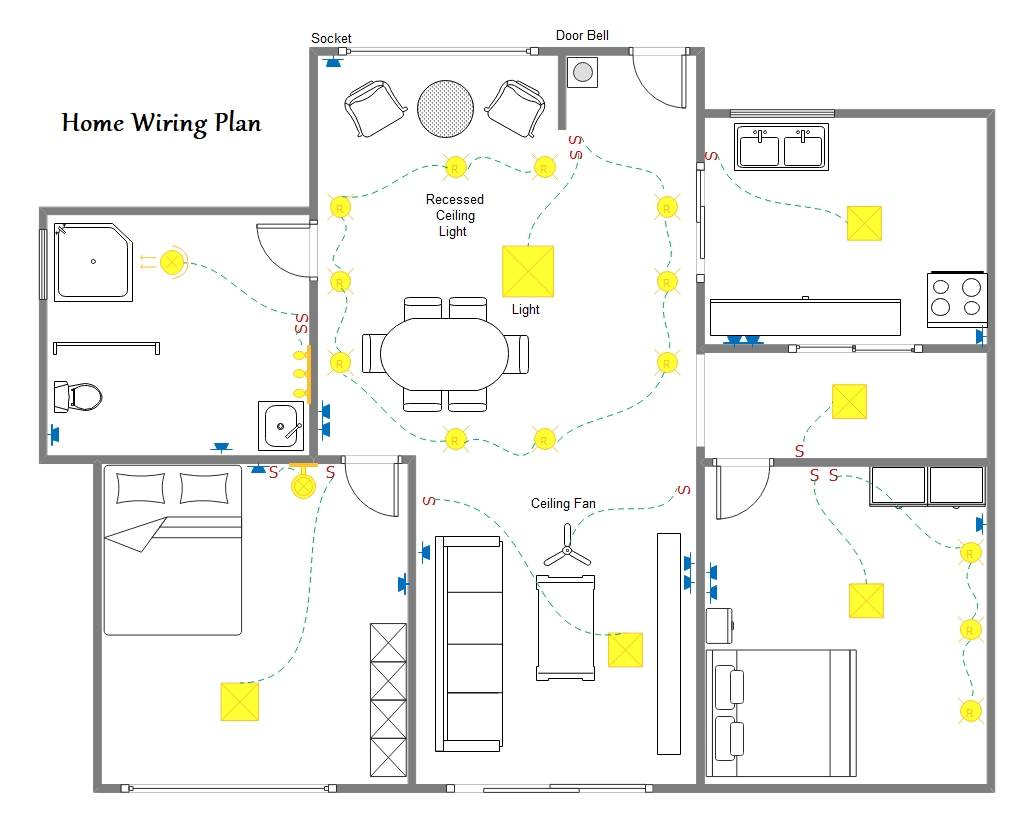 In the above electrical plan of a home wiring, you can notice that the lighting system is sufficient in almost all the rooms. The ceiling fan is present in the drawing-room. Several sockets are installed almost everywhere throughout the building so the electrical devices can be temporarily connected. This stands true even for the cellphone chargers.
Conclusion
A well-designed electrical plan not only enables the architects, engineers, and designers to come up with a flawless building blueprint but also makes the entire construction work pretty convenient during implementation. That is why it is imperative to have a diagram that is neat and less congested. To get this kind of chart, one of the best tools that can be used is Wondershare EdrawMax that is already populated with several industry-specific templates, shapes, and symbols to help you draw an easily readable illustration.
Related Articles