Part 1: Why is Drafting Software Used?
2D Drafting is the computer-aided design process for creating an accurate representation of objects for manufacturing and technical needs. Drafting software has become an integral part of industries helping to construct simple circuits to elaborate building plans.
The CAD software is usually used by architects, engineers, industrial designers, piping designers, surveyors, and urban planners.
Once the object is drawn, it is annotated, and dimensions are also added. The drafters often use it to draw building layouts, architectural floor plans, inspecting maps, elevation, and many other schematics.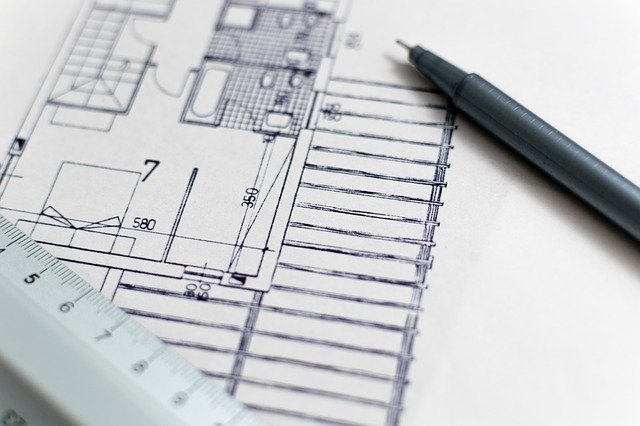 Part 2: Edraw's Best-Selling 2D Drafting Software
EdrawMax is developed by Edrawsoft, which is known for popular all-in-one software for making flowcharts, Gantt charts, floor plans, electrical diagrams, etc. EdrawMax is mighty powerful, designed especially for companies that have various drawing requirements.
EdrawMax is one of the top-selling 2D drafting software with a large assortment of features that will meet all your diagramming needs. Some of its features include:
Customizable templates.
Industry standard symbols.
Easy to import and export files.
Flexibility of platforms (works on Windows, Mac, Linux and Web).
Intuitive interface.
So, without further ado, let's dive in:
High-Quality Professional Drafting Templates
One of the most notable features of EdrawMax is the gamut of templates it offers. With a library full of more than 1000 high-quality templates, it can create more than 280 types of designs.
The broad spectrum of templates will meet the needs of any industry, field, or career path. Be it UML diagrams, wireframes, business cards, or mind maps; you will find a template to meet your needs.
Easy To Personalize Templates: The templates are designed by professionals and can be wholly edited or lightly retouched to meet your requirements. If you need a quick diagram or a mind map, you can copy and use the real-life samples available in EdrawMax. All you have to do is simply replace the content with your own, and the diagram is done.
For instance, look at this circuit diagram of the logic gate template. It is 100% customizable, so if you want to make a basic circuit diagram of logic gates, this would definitely be a good start. You could add or change resistors, wires, or voltages and fix this circuit according to your needs.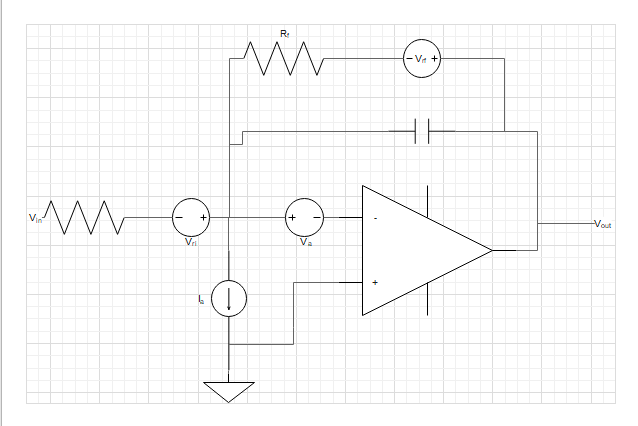 Extensive Library of Pre-existing Symbols
With each diagram selected, EdrawMax will give you the option of choosing from an array of pre-existing standard symbols relating to your specified industry. Whether it is an engineering diagram or an architectural one, you will find all the related symbols. You can play with the style and color of the symbols to customize them to match your diagram's theme.
Easy to Import and Export Files
Importing and exporting files is extremely easy in EdrawMax. You can import any files from Visio or other diagram software to efficiently edit your infographics and mindmaps. You can then export them to other formats like JPEG, PDF, HTML, or even PowerPoint, as per the requirement.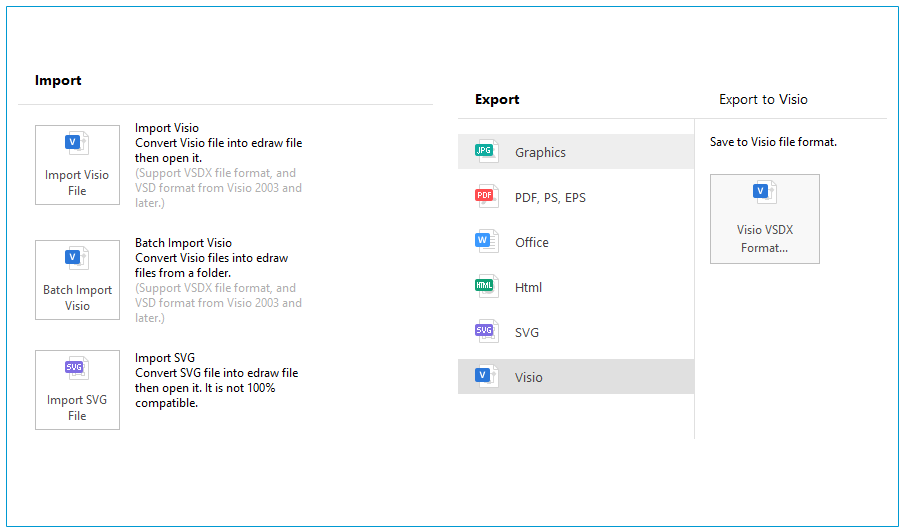 Flexibility to Share and Create
EdrawMax gives its users a lot of leverage by not limiting them to a single platform. It is available as a web-based service and a desktop application compatible with Windows, macOS, and Linux.
You can run it on all popular browsers, like Chrome, Explorer, Firefox, and Safari. Cloud storage also allows you and your colleagues to work on the same project simultaneously on multiple devices. With a platform-independent system like this, you can create and share diagrams whenever you want.
Intuitive Interface
One of the best things about using this free drafting software is that it can be used by professionals and beginners alike. The powerful features and the user-friendly design make it easier to understand the interface and work with it.
It comes with an inbuilt help tab that provides a complete beginners manual along with tutorials and FAQs for those less tech-savvy.
Part 3: How to Create Drafting Designs Easily
While most drafting software in the market is quite difficult to use, EdrawMax will cover all your visualization needs in a quick few steps. This is how this works:
Step 1: Open the software
Open your EdrawMax software either through the browser or a desktop app. Hit the [Template] button on the top left side of the screen to start designing.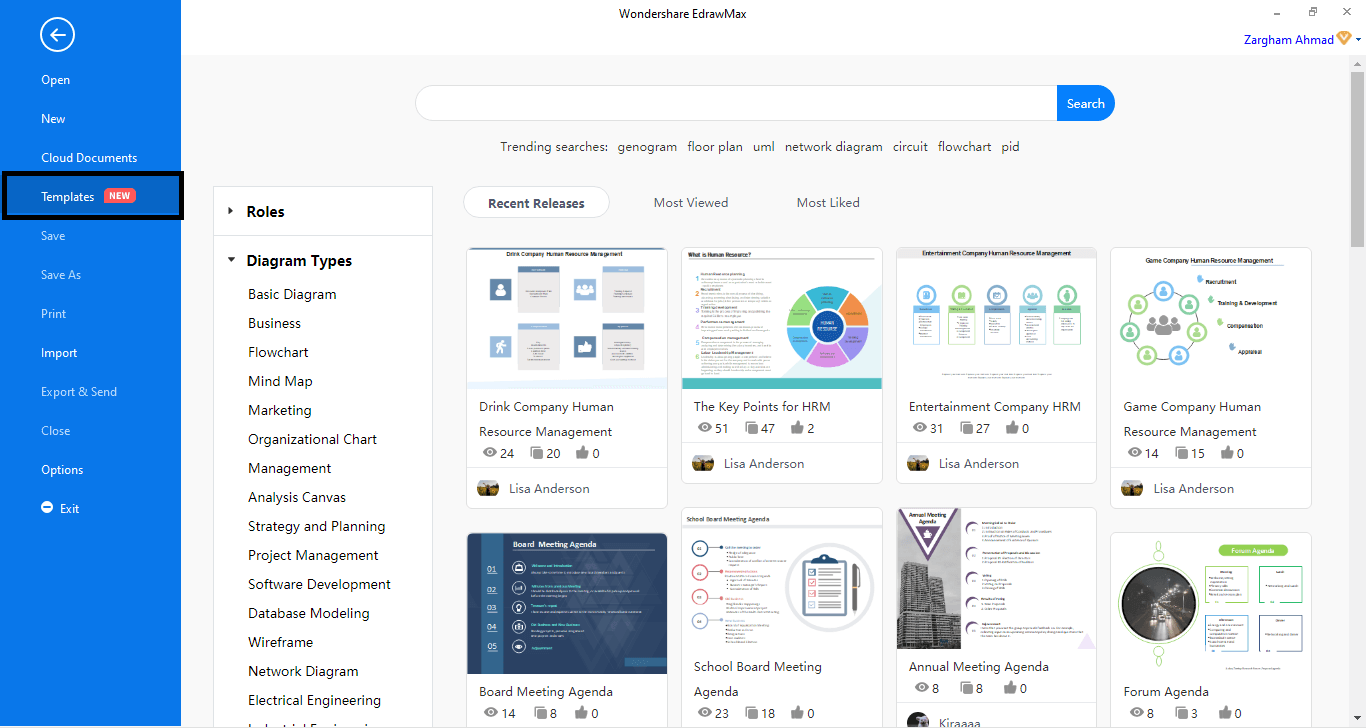 Step 2: Select the template or start with blank page:
Either search the template in the search bar, or select from the diagram type section on the left side of the screen. You will see different diagram type categories to choose from.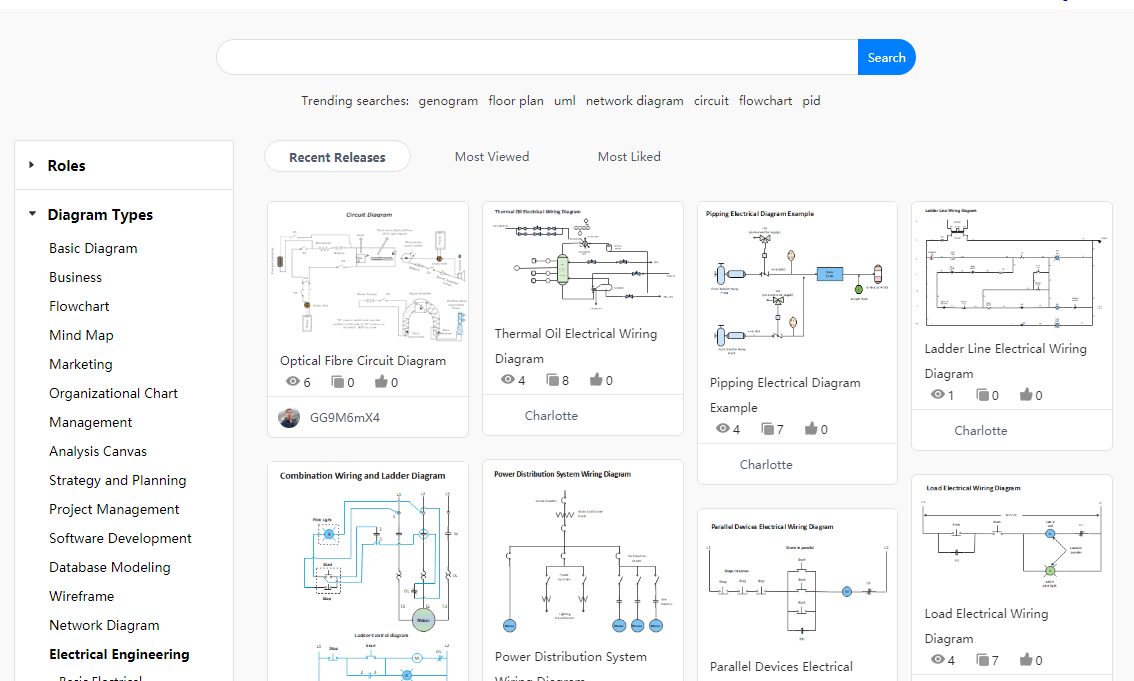 You can also select a blank page to start from scratch. To select a blank page, click on [New] button, then click on [Plus] section.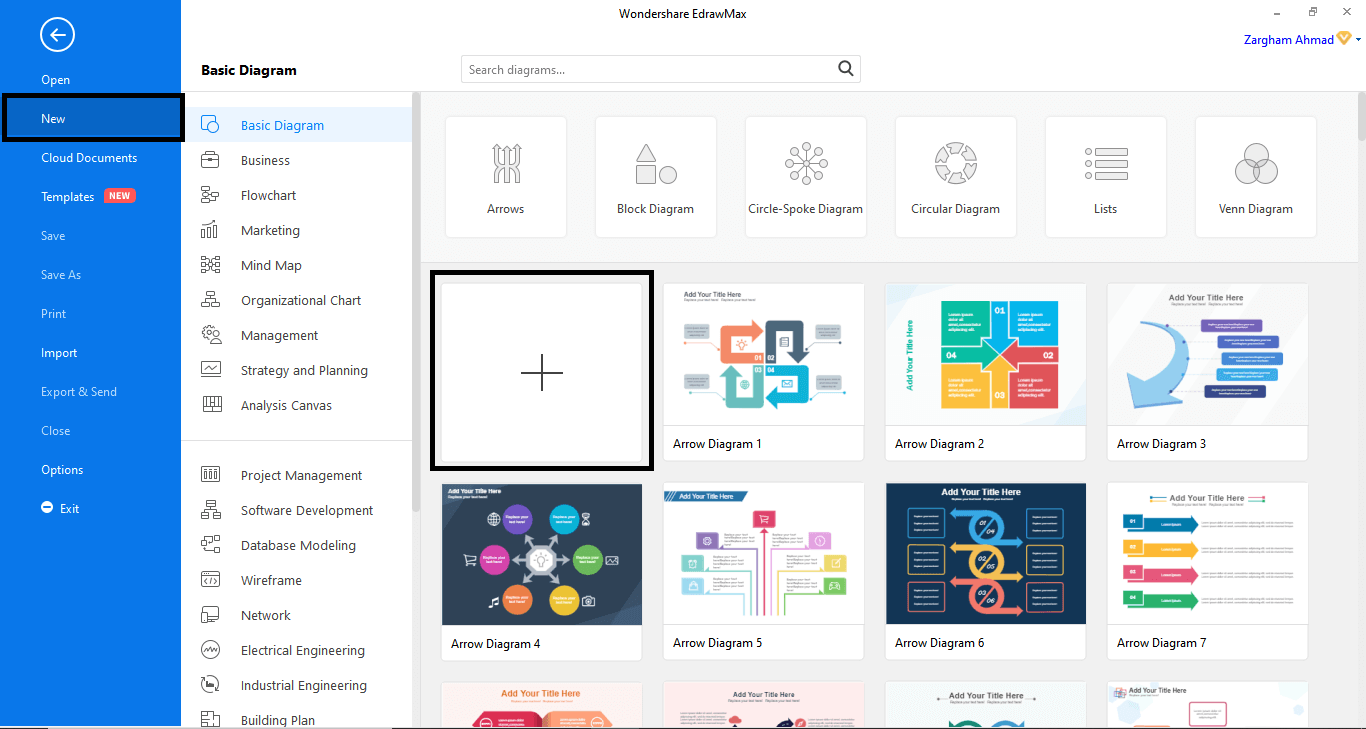 Step 3: Customize the template
After you have chosen the template, you will be shifted to the workspace window, where you can customize your template.
For instance, let's take the example of Pipping Electrical Diagram. Let's customize this template according to our needs. We can drag and drop objects from the left pane. We can connect, resize and rotate images easily.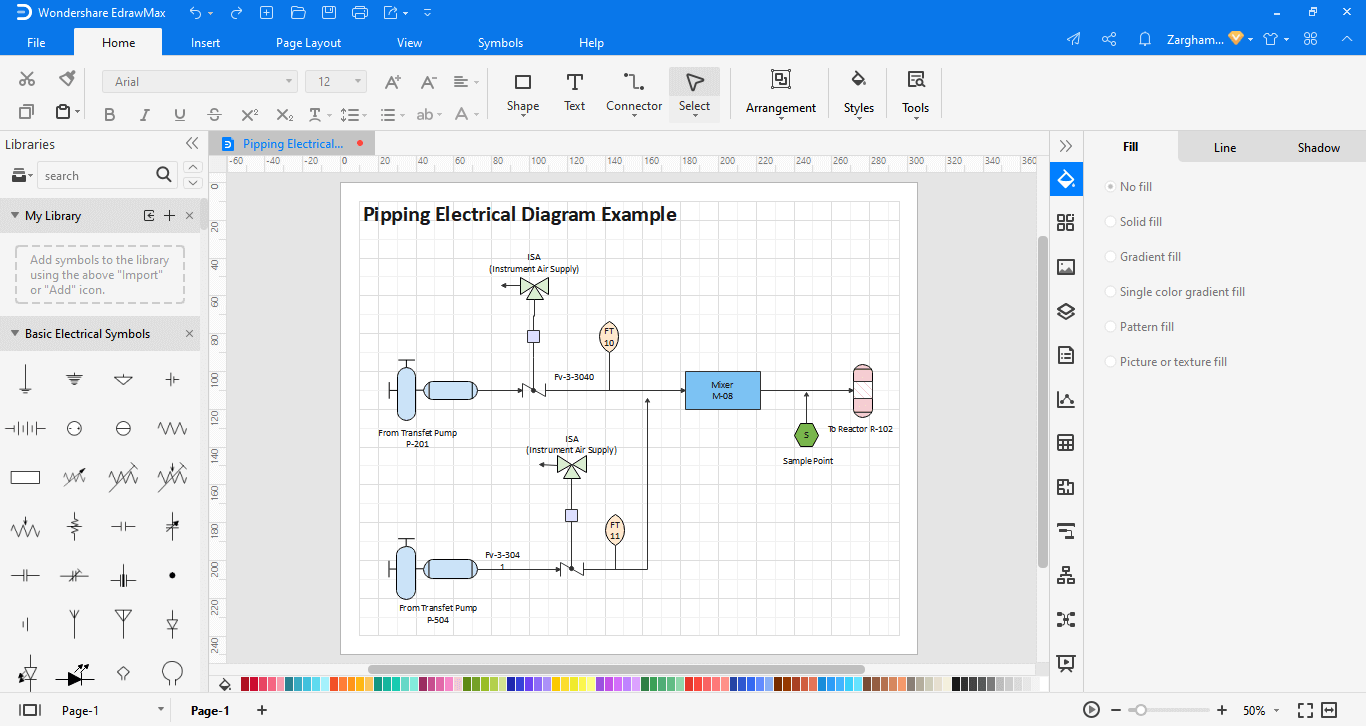 Step 4: Export and Save
Once you are finished with your drawing, click on File and select the [Export & Send] tab. Select the format you want to export in. Edit the name of the file and click [Save].
Step 5: Publish Your Work
And once you complete your diagram, you can publish it in the template gallery! Just click on the [Publish] icon.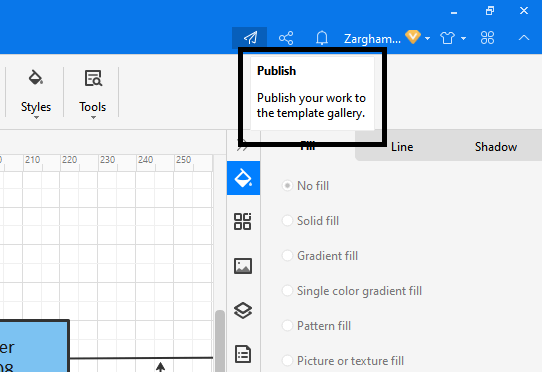 Fill in the fields, and click [OK]. If your map is approved, it will be added to the template gallery.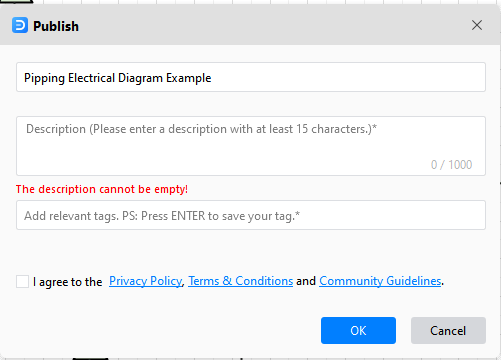 Publishing your work will help you exhibit your talent and garner appreciation from others. You can use your diagrams to inspire others and take your skills to a professional level! So, make sure to click the publish each time you create a brilliant drawing.
In just a few simple steps, you will be able to create your drawing in a matter of minutes rather than hours or days.
For those who have experience working on desktop publishing apps and graphic designing, using EdrawMax will be a relatively easy feat for them. It may take a while for beginners, but eventually, they will understand enough to experiment with different functions.
Part 4: Learn More about EdrawMax
EdrawMax covers all your business, personal or academic needs. It will help you create:
Floor Plans
Network and Industry Diagrams
Mechanical Drawings
Organization Charts and so much more!
Floor Plan
The floor plan designs by EdrawMax will help you create your dream house. Architects and construction companies will find these floor plan templates particularly helpful when creating designs daily. It is a quick and efficient way to draft the top-down view of a building.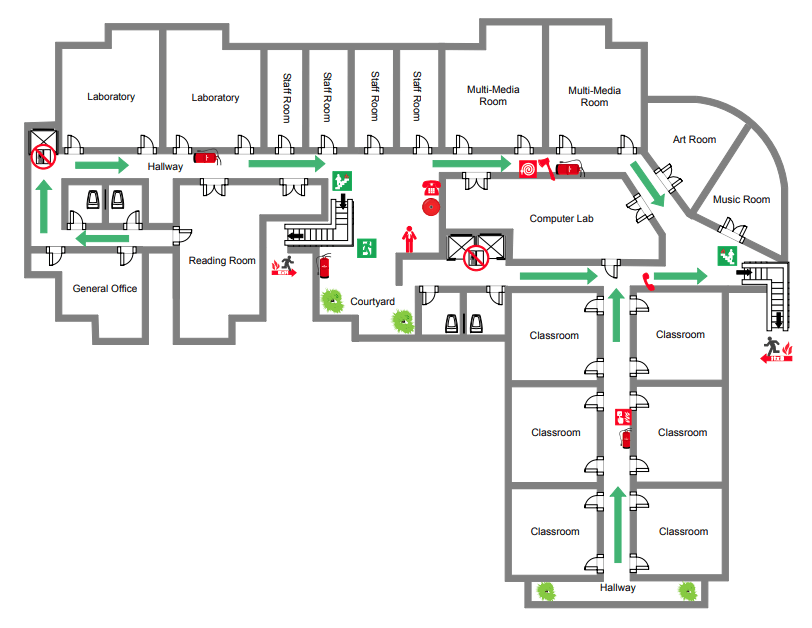 Garden Design
Designing a garden plan can be tricky, but EdrawMax will ensure everything goes smoothly with its robust features and symbols. Be it rooftop gardens or landscaping; you can create high precision vector diagrams using the smart icons.
You can add in the link of an important file or even refer them to a particular webpage. With the flexibility to export and print, your garden design will be made in no time.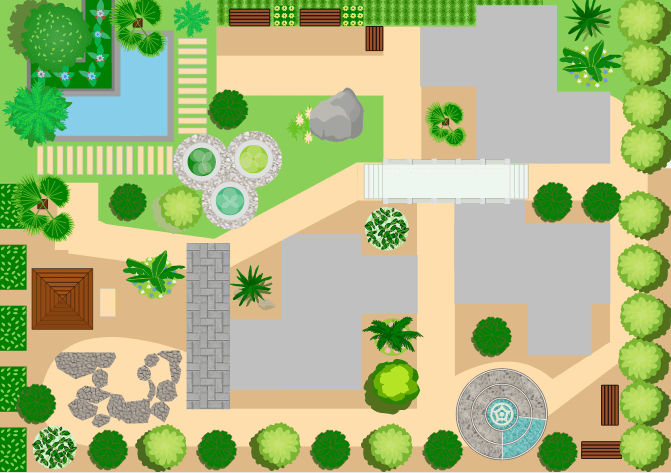 Electrical Engineering
Electrical engineering is another field where you can use EdrawMax to create Electrical Plans.
Creating an electrical plan is a great way to show your clients how to set up the wiring of a building or a house.
EdrawMax will help you make process flow diagrams, circuits and logics. It will cover everything from power transformers to the nitty-gritty of connections and power lines just like the electrical diagram below.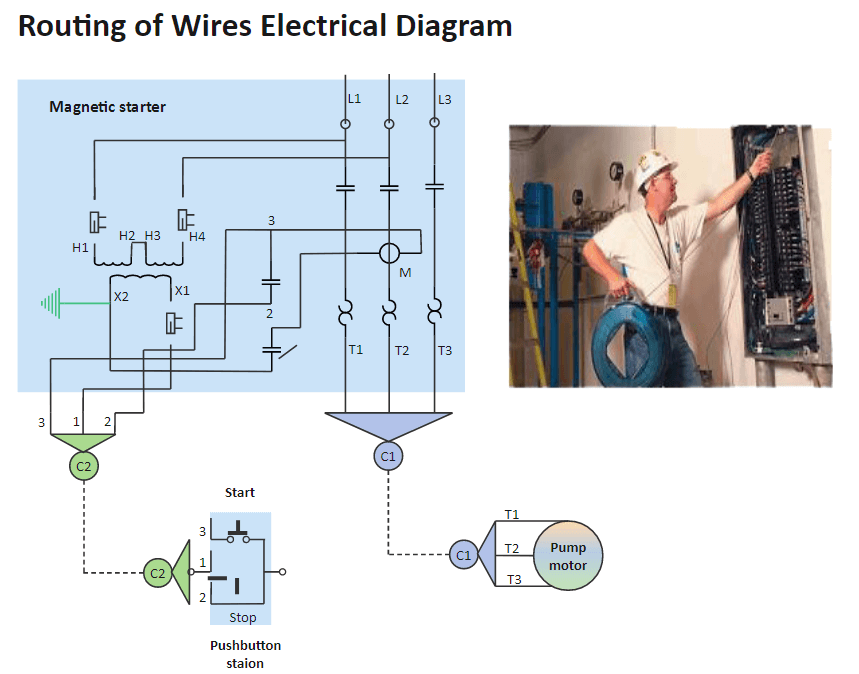 Source: EdrawMax Template Gallery
EdrawMax
All-in-One Diagram Software
Create more than 280 types of diagrams effortlessly
Start diagramming with various templates and symbols easily
Superior file compatibility: Import and export drawings to various file formats, such as Visio
Cross-platform supported (Windows, Mac, Linux, Web)
Security Verified |
Switch to Mac >>
Security Verified |
Switch to Linux >>
Security Verified |
Switch to Windows >>
Part 5: Takeaway
Dedicated kit to create floor plans
On EdrawMax, you can find a dedicated module by visiting Building Plans > Floor Plan. This will let you utilize all the major icons and vectors that are used to create floor plans of all kinds.
You can drag and drop any designing element to create a floor plan from scratch. From changing the layout to the color scheme, you can personalize everything with this drawing software.
The drawing software will let you include walls, doors, windows, appliances, furniture, and every other component that is included in a floor plan. This would let you come up with a detailed floor plan in minutes.
Now, with the help of EdrawMax, anyone can make professional-looking floor plans without any prior technical experience. This is because the drawing software is pretty easy to use with a zero learning curve.
The drawing software includes a wide range of user-generated content and templates that you can readily use and customize. It will also let you export your designs in different formats and even upload your projects to the cloud.
More Related