Easy Drafting Software - Edraw

Edraw is an easy drafting software for home users to design home plan, fashion design, cabinet plans, garden design, floor plans, and more.
Do you want an excellent but cheap drafting software with powerful functionalities, which can be used in multi-purpose drafting? Edraw is undeniably the most remarkable solution with more than 6 million downloads and the features of simplicity, capability, compatibility, novelty and flexibility. With it, you are just a few minutes away from all the diagrams you need. Why still waiting? Take Edraw, take the best.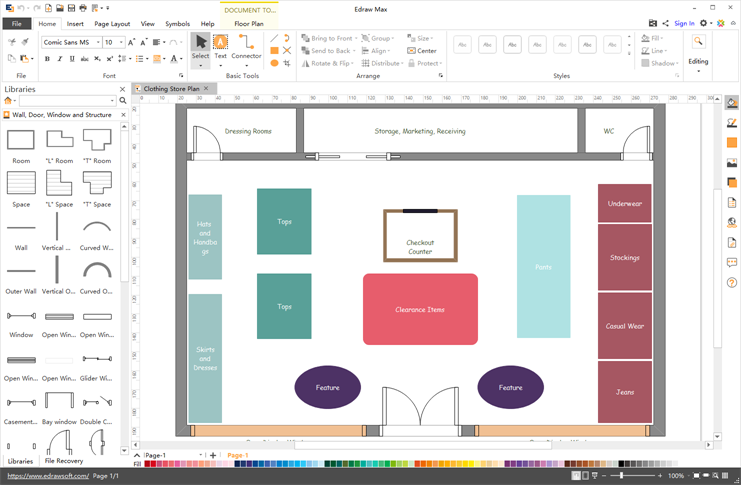 Click Here to Free Download Edraw Drafting Software
Edraw software will assist you in drafting diagrams without the CAD technology experience. It provides lots of drawing tools, including dimensioning, wall, door, window and structure, appliances, furniture, cabinets, and the creation of symbols. It offers users maximum drawing control for their architectural drafting designs.
A Variety of Drafting Symbols
This versatile software is accompanied with a set of beautiful symbols so you can freely customize them according to your needs. Besides, Edraw allows you to draw your own symbols and shapes if you cannot find what you want in the library. Take a quick look at the symbol collections of Edraw drafting software!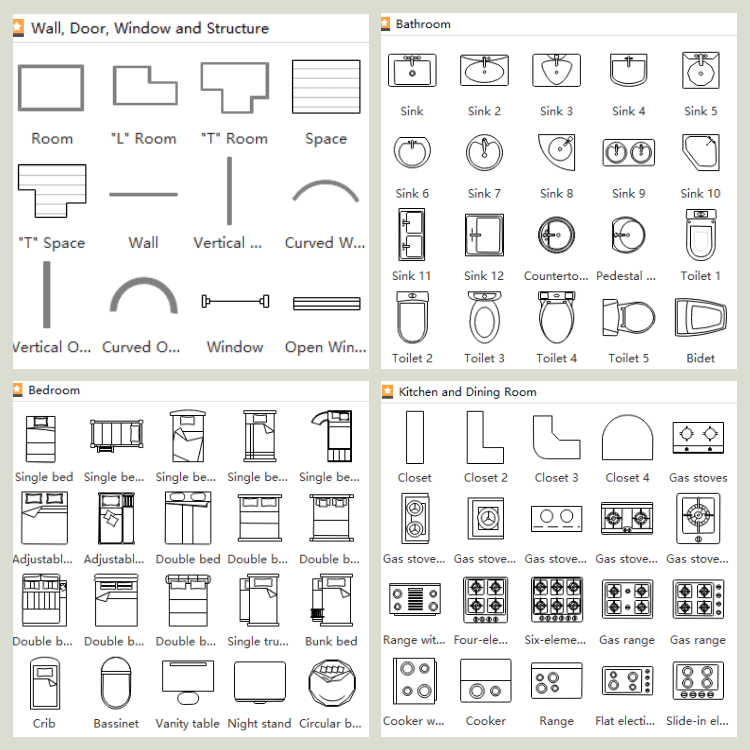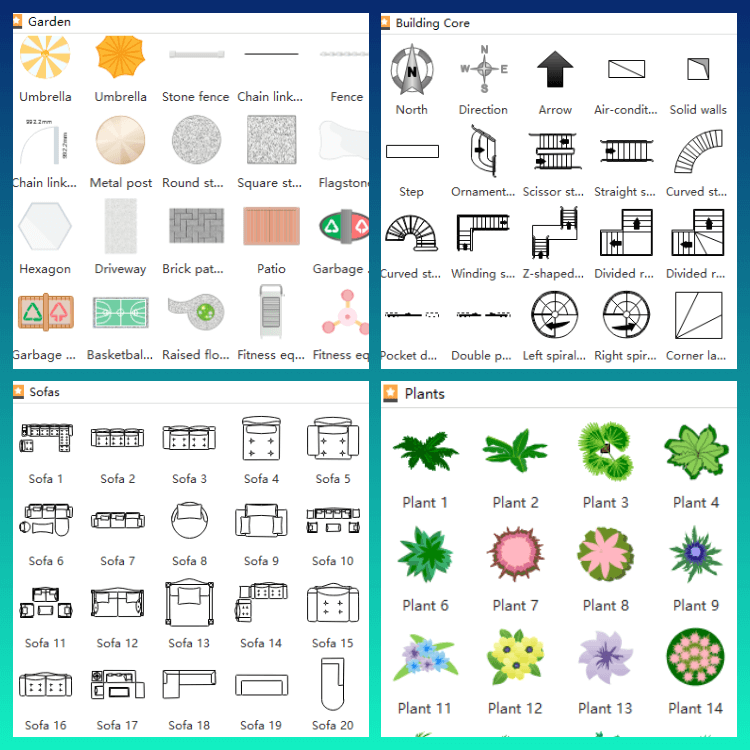 Works on Windows 7, 8, 10, XP, Vista and Citrix
Works on 32 and 64 bit Windows
Works on Mac OS X 10.2 or later
Ease of use with 1-click creation and intuitive interface;

Powerful tools enabling automatic generation of charts, automatic alignment and arrangement;

Save precious time and money;

Increase efficiency and ensure success with dynamic presentation and communication;

Easier team collaboration by sharing documents in diversified formats;
No Other Software Gives You All These
Rich examples and templates.
Great value for the money.
30-day product refund guarantee.
30-day demo version.
Free update forever.
In-depth tutorials to help you learn to draw floor plans.
Free technology support.
Architectural Drafting Examples
The following architectural drafting examples are included in Edraw as templates. Click one of them to start creating yours now!
How to Draft Floor Plans with Edraw in Minutes?
Watch this video to start drafting yours in no time!
Discover why Edraw is the perfect CAD alternative for drafting diagrams. Try Edraw Max FREE .