Easy Drafting Software - EdrawMax

Part 1: Simple Drafting Software
EdrawMax has to be the best floor plan drawing software that you can use on your PC without any prior technical background. The application can be used to create 280 different styles of diagrams and also offers a wide range of templates that you can readily use.
Dedicated kit to create floor plans
On EdrawMax, you can find a dedicated module by visiting Building Plans > Floor Plan. This will let you utilize all the major icons and vectors that are used to create floor plans of all kinds.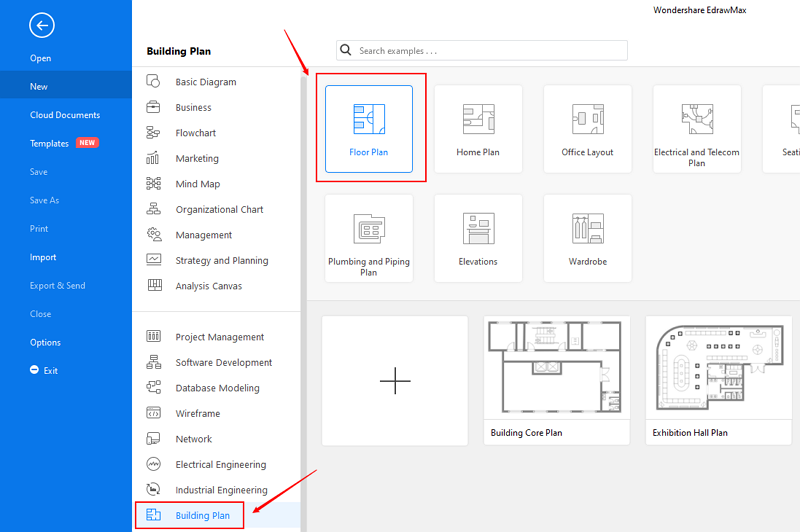 You can drag and drop any designing element to create a floor plan from scratch. From changing the layout to the color scheme, you can personalize everything with this drawing software.
The drawing software will let you include walls, doors, windows, appliances, furniture, and every other component that is included in a floor plan. This would let you come up with a detailed floor plan in minutes.
Now, with the help of EdrawMax, anyone can make professional-looking floor plans without any prior technical experience. This is because the drawing software is pretty easy to use with a zero learning curve.
The drawing software includes a wide range of user-generated content and templates that you can readily use and customize. It will also let you export your designs in different formats and even upload your projects to the cloud.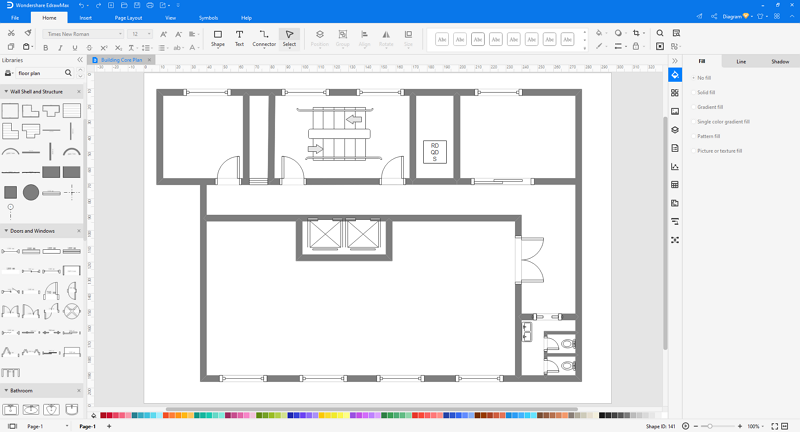 Part 2: A Variety of Drafting Symbols
EdrawMax is a versatile and flexible software that features a beautiful set of icons. You can customize them as per your requirement. Apart from this, EdrawMax will also let you draw the shapes and symbols if you are unable to find what you are looking for in the library. The symbols ensure you can draw anything in any shape. Here are the symbol collections that you find in EdrawMax.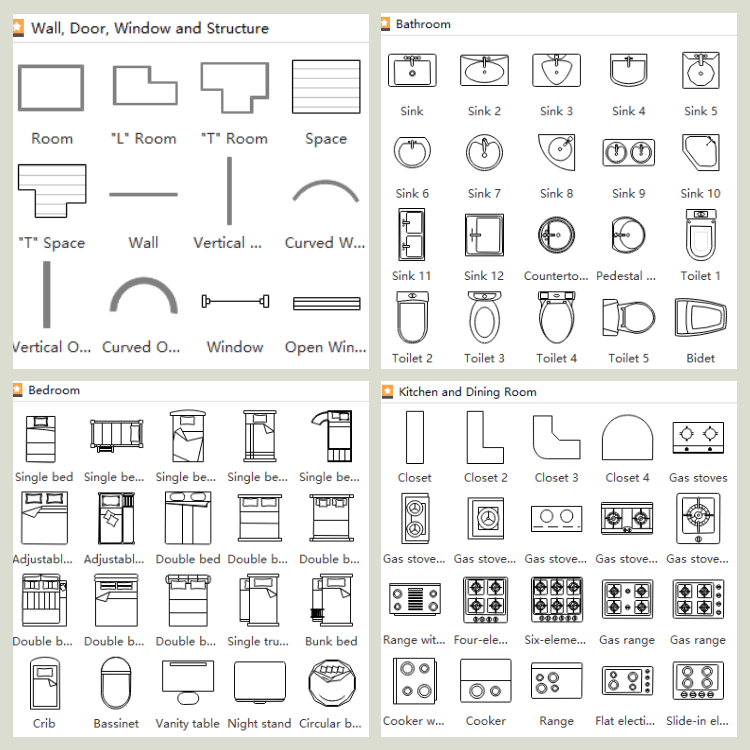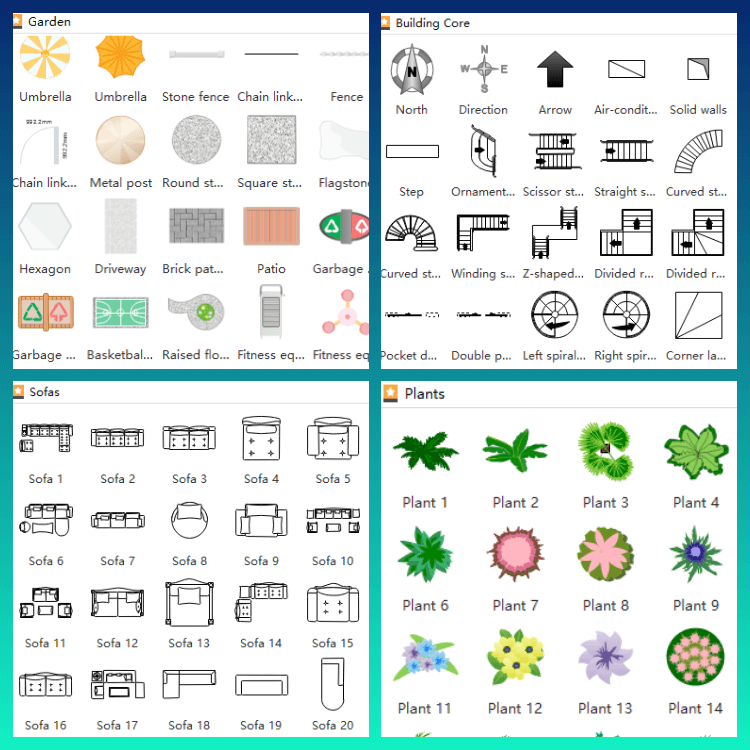 Part 3: System Requirements
Works on Windows 2000/2003/2008/Vista/7/8/10 (32bit/64 bit)
Works on Mac OS X 10.11 and later
Works on Linux (Debian, Ubuntu, Fedora, CentOS, OpenSUSE, Mint, Knoppix, RedHat, Gentoo, and More)
Part 4: Software Characteristics
Easy to use with just one click and has an intuitive interface.
Powerful tools enable you to generate charts and align your drawings.
It saves you time and money.
Increases efficiency and ascertains success with dynamic communication and presentation.
Makes it easier to collaborate with the team by sharing documents in various formats.
Part 5: How to Draft Floor Plans with EdrawMax in Minutes?
Watch this video to start drafting yours in no time!
If the video doesn't play, please visit it at YouTube.
Part 6: No Other Software Gives You All These
Abundant examples and templates.
Great value for the money.
30-day product refund guarantee.
15-day trial.
In-depth tutorials to help you learn to draw floor plans.
Free technical support.
Part 7: Architectural Drafting Examples
In the following architectural drafting examples that have been included in EdrawMax as a template, you can click on one of them to create your own floor plan. Find out why EdrawMax software is the ideal CAD alternative when it comes to drafting diagrams.
More Related