Customer Story
EdrawMax Supports Strategic Planning
EdrawMax accelerates the growth and production of government and enterprise clients around the world.
Meet Joe Ray
Needs
Joe needs tools to support strategic planning for resources management, organizing, and team communication.
Joe works as a strategic planning consultant. Her responsibilities include strategic planning facilitation, strategy design, implementation, and continuous performance management. He has the versatility and background experience to help our clients find solutions to the complex problems and bottleneck issues in the strategic planning aspect.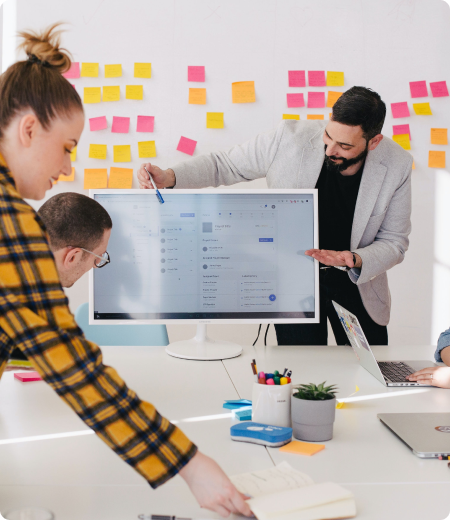 Challenges and Problems You Are Facing in Work or Study
Partial Commitment From Team
Lack of communication and proper documentation results in lack of commitment from the team members. Standard documentation and plans with visuals communicate the goals and expectations to everyone and results in cooperation and collaboration.
Rigid Plans
As the project goes on, there should be flexibility to make updates to the original plan to adapt to the new situations. With convincing drawings and documents, the change is easy and smooth.
Standards to Measure Performance
Documented performance charts and review documents are excellent support. It keeps everyone on track as they know what is expected from them. EdrawMax has a variety of performance measuring drawings and tools that help managers.
The Solutions
Joe started as a planning intern 14 years back. Gradually, he moved up the ladder and started his own consulting company after gaining considerable experience and insight into the strategic planning lifecycle. Though he had years of experience, he still had to keep updated with the new technologies and tools. He used many drawing software and programs for creating PERT, Gantt charts, plans, timelines, etc. He also tried the free version of EdrawMax and was impressed. Therefore, they opted for the premium version for the team. Joe enjoys working on EdrawMax because there is almost no learning curve. He uses it as smoothly as any other software like MS Word or PowerPoint. Then the use is very easy, he can simply pick up an icon and put it on the canvas. He used templates usually as it saves time and resources. It's like filling up a pre-designed form and Voila! He is done with the work.
Improved Stakeholder Understanding
Open and clear communication is the key to keep every stakeholder on the same page. Joe has tried written plans and explanations. However, due to the different backgrounds of investors, group heads, and team leads, it was a tough call to keep everyone in the loop at the same level of understanding. EdrawMax offers many different types of visual representations of plans, data, and ideas. Using mindmaps, flowcharts, PERT charts, SWOT analysis, and timelines has helped this cause effectively. They can create high-level diagrams for less technical audiences and a more detailed version for the people with the required knowledge base. It only takes minutes to create a professional quality diagram in EdrawMax so the overhead is minimum. EdrawMax promotes a better stakeholder understanding of the strategy by visualizing the plans. These visuals illustrate the critical elements and their relationship with each other through symbols and icons.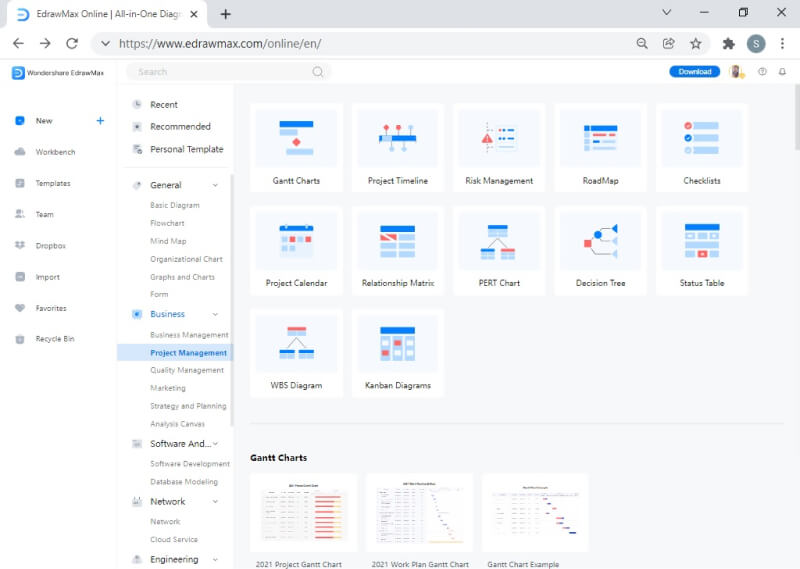 Source:EdrawMax Template Community
Team Collaboration
EdrawMax positively influences team collaboration in various aspects. Joe uses its cloud storage for centralizing his strategic plans, project documents, and communications plans. It streamlines the sharing process because the relevant team members have access to the documents. They can access, review and update them with permissions granted to them. Team communication has also been streamlined after adopting the EdrawMax cloud services. Joe can now write comments about the document right there in the cloud file. The relevant personnel can see it and edit it accordingly. It minimized the number of communication tools like email, texts, etc. All the correspondence remains in one place and is easily trackable.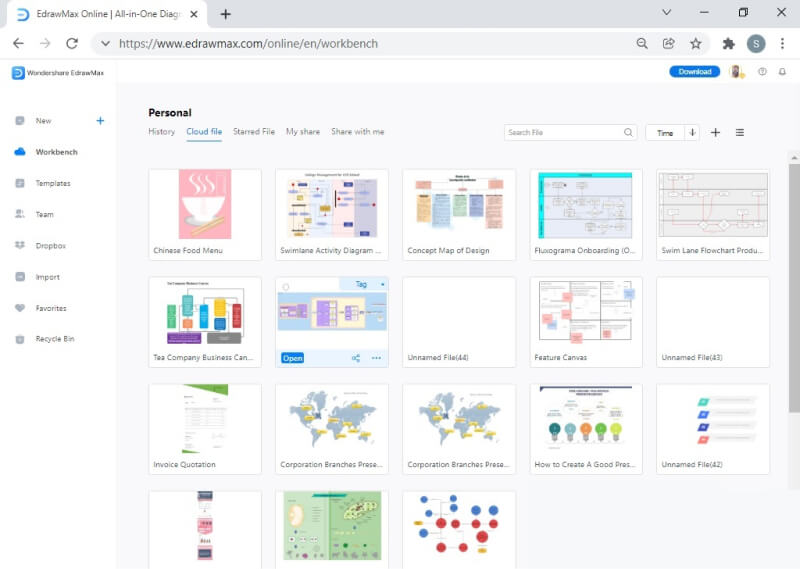 Source:EdrawMax
Continuous Performance Review
Joe reinforces individual and team efforts by clearly clarifying roles and responsibilities for every team member. Properly documented reporting structures, mapping workflows and timelines support the continuous performance reviews. Everybody knows what is expected from them at a particular point in time. The managers can quickly compare the performance with the required threshold and find out how the implementation is going on. Project timelines, work breakdown structures, performance prism, etc support performance reviews. Joe believes in effective communication and insight into company goals, expectations, strategy, action plans, and the results. He makes sure that everyone on the team has the foundation bundle of company strategy planning documents and project documents. They use visual representation for these documents to give a simple, understandable, and brief introduction for everyone.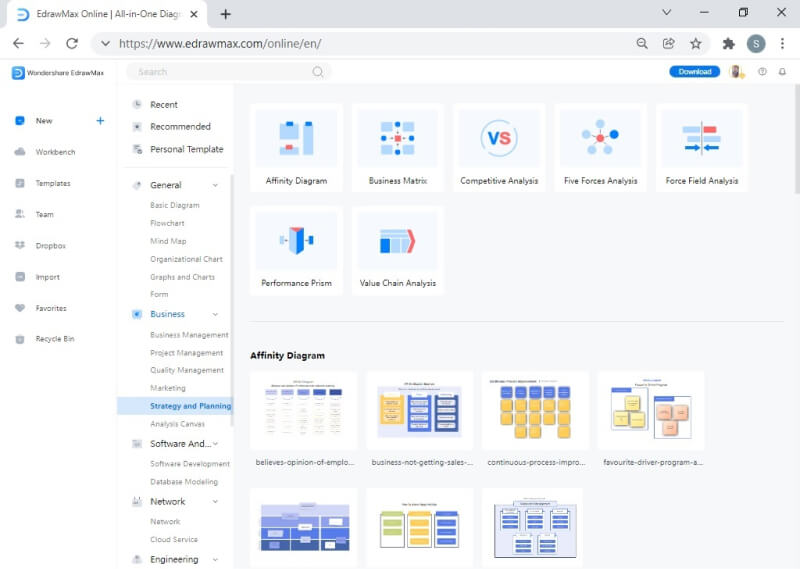 Source:EdrawMax Online
The Results
Reduced Resources Leakages including time and labor

Clear Roles and Responsibilities

Team Collaboration and effective communication

Choosing EdrawMax for as our diagram making software has proved an excellent decision. It serves as the most widely used item in our toolbox as we create and edit plans, PERT charts, performance evaluations, comparison charts, mind maps and much more. It is easy and portable so whether Windows or Mac, it doesnt matter! Highly Recommended.