How to Create an Enterprise Architecture Diagram
>
Edraw How-To
>
How to Create an Enterprise Architecture Diagram

Part 1: What is Enterprise Architecture Diagram?
Enterprise Architecture aims to aide in strategy development and execution through the conducting of enterprise analysis, design, planning, and implementation. It is primarily applied in the IT area, and helps with developing a solid, cost-effective IT strategy. It is used by enterprise architectures to analyse a business structure and give feedback on how it can be improved regarding its efficiency, agility, effectiveness, and continuity of complex business operations.
Enterprise Architecture is especially useful for developing solid structures for companies, particularly those in a transitional or merger phase. It aids with organizational processes by ensuring that discipline and standards are enforced.
Part 2: How to Make an Enterprise Architecture Diagram Effortlessly?
Step 1: Start EdrawMax.
Step 2: Navigate to [New]>[Business]>[Enterprise Architecture]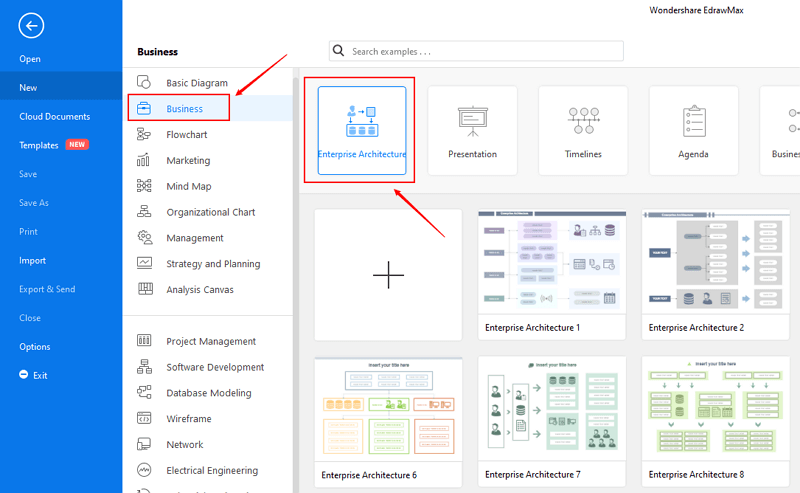 Step 3: Select one enterprise architecture diagram template to edit on it or click the [+] sign to start from scratch.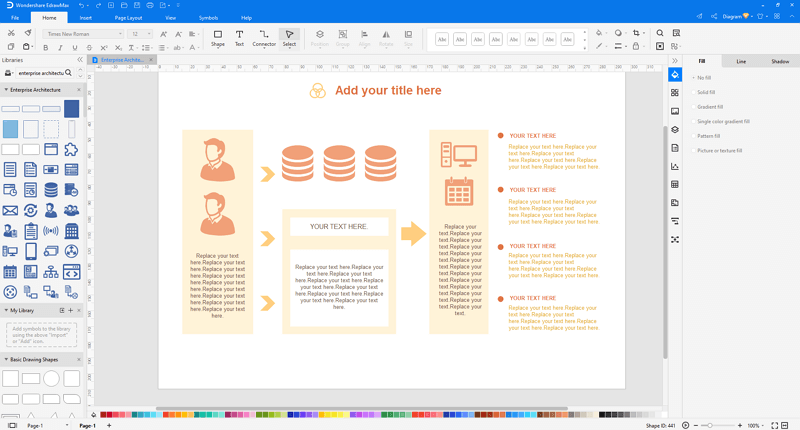 Step 4: You can export the file to Graphics, PDF, editable MS Office file, SVG and Visio vsdx file.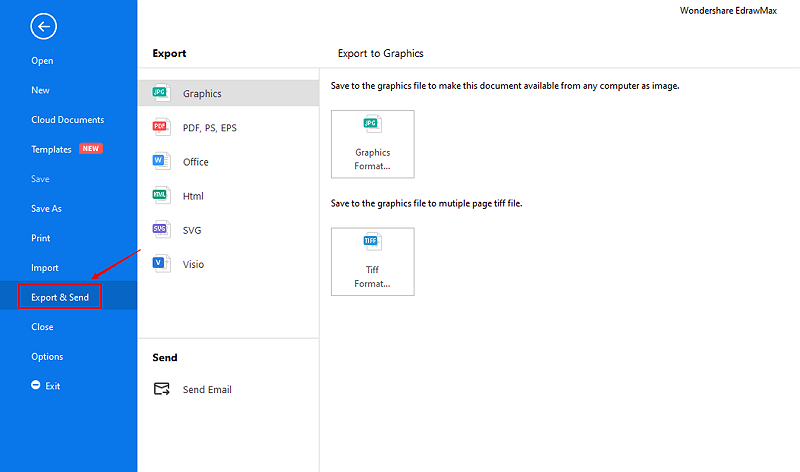 Step 5: And you can share your diagram with others via social media and online website page.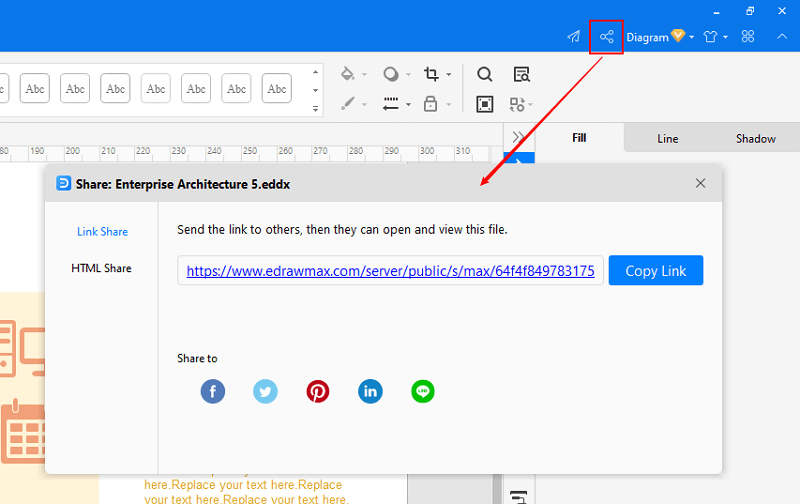 Part 3: Enterprise Architecture Diagram Example
Enterprise architecture is used to ensure an organization's IT infrastructure is aligned with its business goals. This enterprise architecture pyramid begins with the business strategy and goals at the top, and data, application, and technology sections are detailed underneath with information on how they can help achieve the business goal.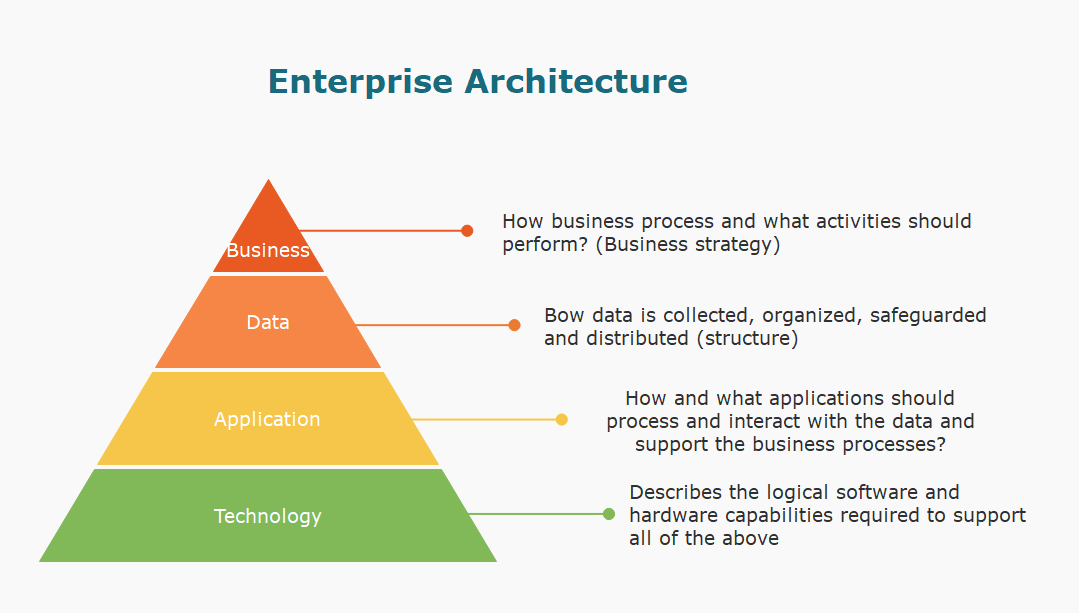 Part 4: Conclusion
According to this article, there are mainly three parts to illustrate what is enterprise architecture diagram, to tell you how to make a enterprise architecture diagram easily, and to show you an enterprise architecture diagram example.
EdrawMax is an easiest all-in-one diagramming tool, you can create enterprise architecture diagrams and any other type diagrams with ease! With ready-made timeline symbols and cliparts, making enterprise architecture diagrams could be as simple as possible. Also, it supports to export your work in multiple formats and share your work with others. Get started to create your enterprise architecture diagrams now!
EdrawMax
All-in-One Diagram Software
Create more than 280 types of diagrams effortlessly
Start diagramming with various templates and symbols easily
Superior file compatibility: Import and export drawings to various file formats, such as Visio
Cross-platform supported (Windows, Mac, Linux, Web)
Security Verified |
Switch to Mac >>
Security Verified |
Switch to Linux >>
Security Verified |
Switch to Windows >>
Related Articles
Enterprise Architecture Software
Enterprise Architecture Examples