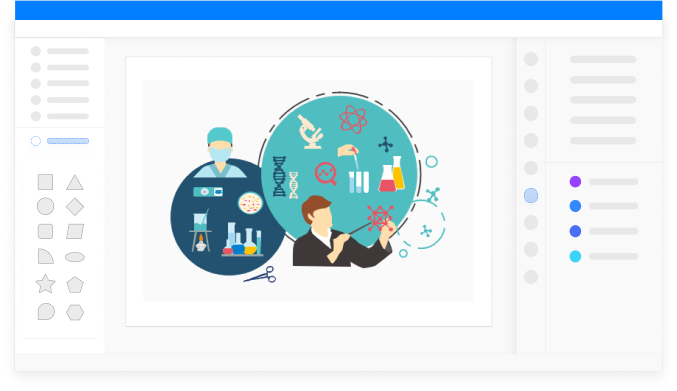 Get and Use 20000+ Clipart in EdrawMax
EdrawMax provides students and teachers with over 20,000 pieces of high-quality clipart for different usages, which can be inserted into your diagrams easily to enhance your creative project.
Try it Free
Try it Free
Try it Free
Download for Windows 2000/2003/2008/XP/Vista/7/8/10
Download for Mac OS X 10.10 and later
Download for Linux Debian, Ubuntu, Fedora, CentOS, Mint and more
Abundant Resources
EdrawMax provides users with more than 20 categories of exquisite clipart that covers business, nature, environment, cultural elements, technology, transportation, etc. The intuitive drag-and-drop feature makes your work more efficient with these pre-made resources. If you are an amateur, you do not need to worry about lacking designing skills. The clipart is your best option to help in diagraming for novices.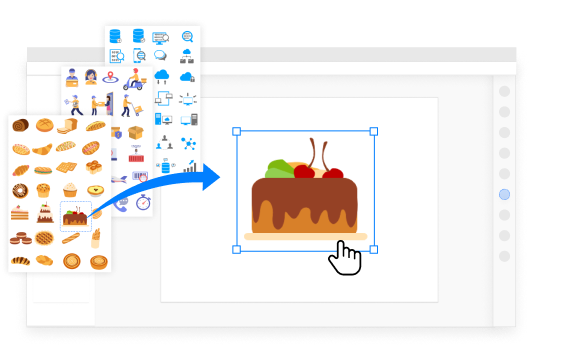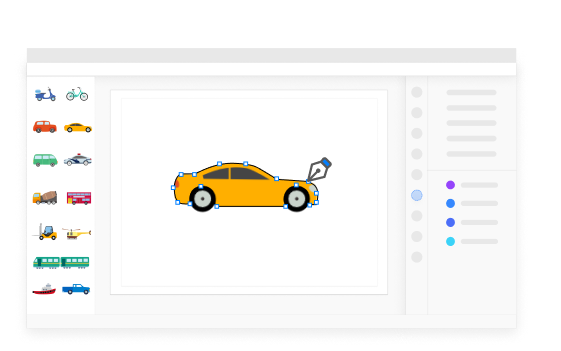 Vector Graphics for Further Editing
More than 20,000 clipart images are pre-made as vector graphics in EdrawMax for further editing and redesigning. You can modify the color, size, and even shape without leading to distortion or quality loss. Customizing the clipart with your own style by using EdrawMax, you will draw unique diagrams with high productivity.
Professional Design Elements
You can easily get access to professional and trendy works of outstanding designers. All the clipart images are designed exquisitely from the most commonly-used elements. Almost all the scenes you want to use can be found here, including business, charts, education, nature, people, culture, etc. With the popular artworks, you will have your diagrams and graphs more specialized.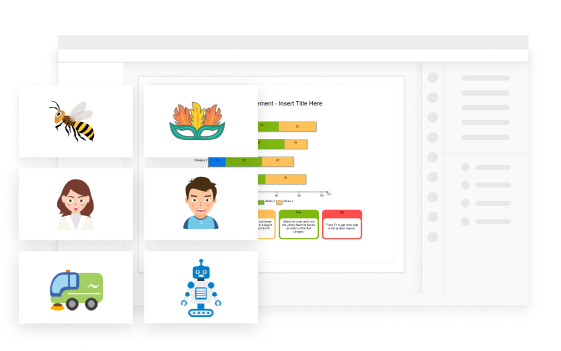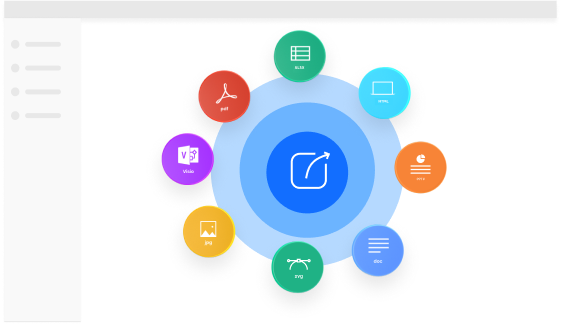 Convenient Share and Export
All the clipart images in EdrawMax are ready for sharing and exporting with high quality. EdrawMax offers you a series of formatting options to share and export your favorite clipart. Go to Export & Send menu to save your works in JPG, PNG, Tiff, PDF, PS, EPS, SVG, Office, Html, and Visio formats, etc. Therefore, you can also use your self-designed clipart images in any other software.
Frequently Asked Questions
Where I can find all the resources of clipart in EdrawMax?

Firstly, please download and launch our EdrawMax on your computer. Then you can open a blank page and see the symbol library pane on the left side of the canvas. When you open the context menu of libraries, you will find

Clip Art

on it and check the desired cilpart, which will shows on the pane automatically.

Can I use these clipart images on my computer that runs on Mac/Linux ?

Absolutely yes! Our EdrawMax is cross-platform software, which means you can use it on Windows, Mac, Linux, and Web as well. Because we also provides the online version of the software called EdrawMax Online. So you can get access to the rich clipart resources on different devices at any time.

Can I use the clipart for commerical purposes?

All the resources in EdrawMax, including symbols and templates, can only be used for commercial purposes when you purchase the business license from our official store or resellers, and then activated the software on your own device.
Available Clipart Types in EdrawMax
All the types of clipart below have special symbols and templates in EdrawMax - our easy-to-use clipart maker. Choose the desired type and start your design.
Over 15 Million Users Worldwide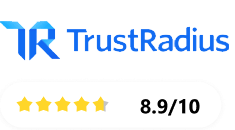 EdrawMax is an all-in-one diagram software designed to make it simple to create professional-looking flowcharts, org charts, network diagrams, building plans, mind maps, science illustration, fashion designs, UML diagrams, web design diagrams, electrical engineering diagrams, maps and more.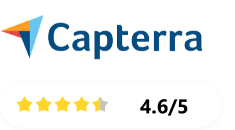 EdrawMax integrates the 100% functionality and libraries of all our other products. It is a versatile diagram software, with features that make it perfect not only for the professional-looking flowchart.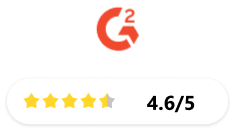 EdrawMax is a 2D business technical diagramming software that helps create flowcharts, organizational charts, mind maps, network diagrams, floor plans, workflow diagrams, business charts, and engineering diagrams.