Cycle Diagram Complete Guide
Do You Want to Make Your Cycle Diagram?
EdrawMax specializes in diagramming and visualizing. Learn from this article to know everything about what is cycle diagram, tools of cycle diagram, cycle diagram examples, and conclusion. Just try it free now!
A cycle diagram is a visual representation of how a series of events interact through a cycle. It is often called the repetitive flow of actions-for example, the vicious circle of poverty, life cycle, the flow of money, etc.
Cycle diagrams nhelp readers to understand the complete circular events and their relationship and explain how the circle process is completed. If you want to create a cycle flow chart, it's critical to understand what it is, how you can use it, and lots more. This article will help you learn everything you are looking for. So, here we go!
So, let's dive into it!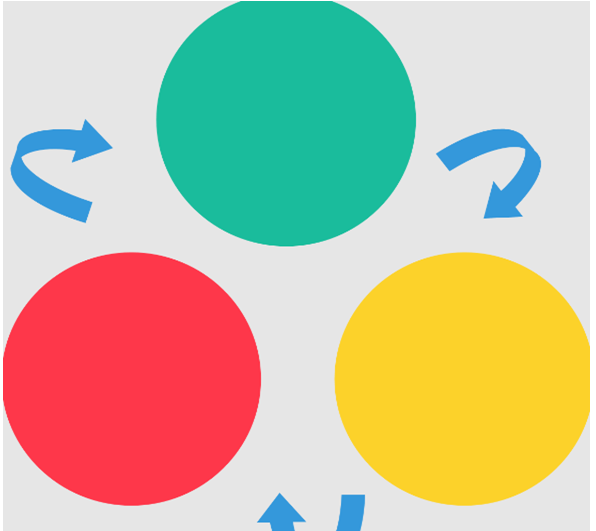 1. What is Cycle Diagram
A cycle diagram is usually a circular visual demonstration of a series of events. For example, the circle diagram can showcase the money flow or production process. The primary benefit of a cycle diagram is there is no end point since the process is ongoing. Instead, one step follows another step.
Let's see an example-
In this cycle diagram, the process never stops, which creates a repeating process of building relationships. The diagram shows the relationship between each quality and function.
The uses of Cycle Diagram:
Cycle diagram has various applications and can be used in different industries. For instance, the education industry cycle diagram is used to visualize the concept of science, such as the carbon cycle, water cycle, etc. Additionally, it can be used to represent artificial processes. Despite that, the cycle flow chart helps manufacturing and business in numerous ways, as follows:
Uses to demonstrate the sequence of the business process.
Uses to showcase the production development, resources flow, and output.
Helps in decision-making and sometimes as problem- solver.
Creates project planning for performance optimization.
2. Recommended Cycle Diagram Tools
2.1 Microsoft Word/Excel/PowerPoint
Microsoft word/excel/PowerPoint offers two options to create a cycle flow chart. You can either use SmartArt or the shapes option from the insert tab. Within SmartArt, you will have various options to choose from. Pick the cycle option and use whatever style you need. Make sure you select the right cycle shape that meets your requirements. Once done, you can edit the cycle diagram as per the requirement and make the most out of it.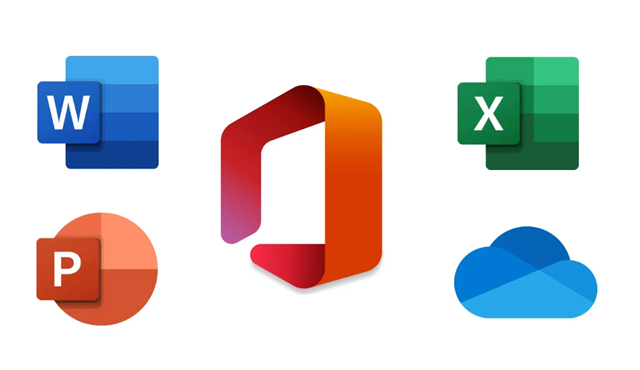 Note- there is a difference between old and new versions of Microsoft excel/word/PowerPoint features. .
Microsoft Word/Excel/PowerPoint Pros & Cons:
Pros:

Variety of shapes and types
Easy to edit

Cons:

Require formatting and manual adjustments
Time-consuming
2.2 EdrawMax
EdrawMax is a leading cycle diagram tool with more than 280 diagram examples that accomplish your visual needs. This provides an engaging, intuitive, and seamless experience. EdrawMax is an online tool that makes what keeps you stand out from the crowd. With EdrawMax, you will find a variety of cycle diagram templates to choose from. Select your template, take it to the edit window, and save.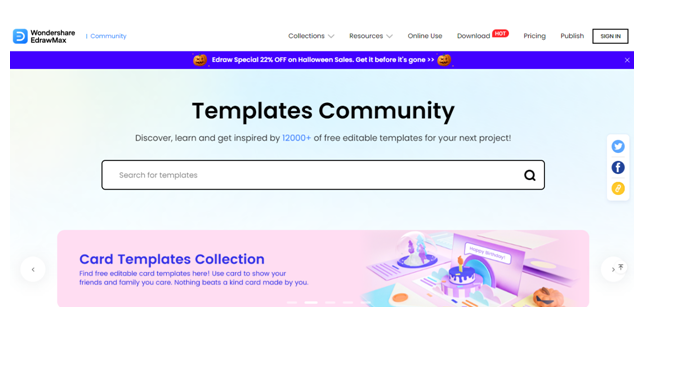 EdrawMax Pros & Cons:
Pros:

Various styles of templates
Fast to edit
Best color schemes templates
Creates stunning visual content
Available at 22% off

Cons:

Might be expensive
2.3 Canva
Canva is another powerful cycle diagram creator to create professional graphics. The mission of Canva is to empower everyone to design, create, and publish. With this, you will find many cycle diagram examples to choose from and edit them. Although, you can add or eliminate anything from the template and make it according to your business needs.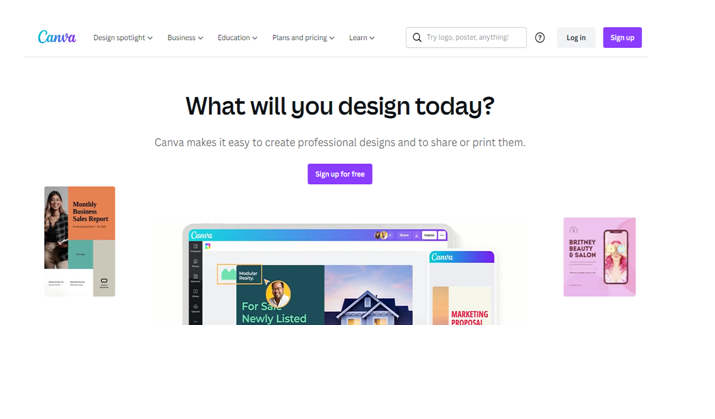 Canva Pros and Cons:
Pros:

Easy to create complex things
Awarded tool

Cons:

Expensive plans
Limited templates
Limited export settings
3. Top Cycle Diagram Examples
You will find various cycle diagram examples, but choosing the right example per your business goal is important. Therefore, I am focusing on the five best cycle diagram examples. So, let's see!
Example 1- Sales Cycle
This sales cycle diagram has seven different stages of sales. It includes:
Finding leads
Connecting with leads
Qualifying leads
Presenting your product
Overcoming objections
Closing the deal
Nurturing new customers
Generating referrals
Example 2- LQS Cycle
This leadership quality diagram explains how to build good relationships with colleagues or the skills he should have. This diagram includes the following:
Relationships
Leadership capacity
Evidence-informed
Professional learning
Collaboration
Quality teaching
Example 3- Accounting Cycle Diagram
This accounting cycle diagram explains how it works and makes the user experience endless. With this diagram, we can see that one step is connected. The steps include:
Identify transactions
Record general entries
Post ledger entries
Unadjusted trial balance
Adjusted entries
Adjusted trial balance
Financial statements
Close your books
Example 4- Cycle of Writing
Writing content requires lots of research processes and steps to generate the best copy of writing. This writing diagram example showcases each step involved in writing. This includes:
Generating ideas
Refining
Structuring
Drafting
Evaluating
Reviewing
Example 5- Sustainability PGDCA Program
This sustainability PGDCA program diagram example depicts how to reduce environmental impact. This includes a plan, do, check, and act. Additionally, it demonstrates the correlation between one event to another.
The plan includes environmental policies, a legal register, significant aspects, and impacts.
Do include procedures, document control, and communication.
The check includes internal monitoring, auditing, and reporting of the results.
The act includes management review, corrective actions, and improvements.
All these cycle diagram examples are good to go. So, choose one and make the most out of it.
If you wish to use these templates for your business purpose, then EdrawMax is the perfect tool. It is the most recognized software to make quick edits and download your creative in minutes.
In EdrawMax, you will find 12000+ free editable templates in various niches. Explore the official website, and you will know how much they have made the process easier.
Check it out now!
EdrawMax Desktop
Create over 280 types of diagrams
Windows, Mac, Linux (runs in all environments)
Professional inbuilt resources and templates
On-premises software for business
Enterprise-level data security
EdrawMax Online
Create over 280 types of diagrams online
Access diagrams anywhere, anytime
Team management and collaboration
Personal Cloud and Dropbox Integration
4. Conclusion
Finally, you have learned what a cycle diagram is, how to use it and most importantly, the tools to create a cycle diagram. Now create your cycle flow chart with the help of the best cycle diagram creator. We hope you have found this post helpful. If you have any questions regarding EdrawMax, share them with us.