The Benefits of Organizational Chart

An organizational chart is a good tool to chart the organization structure. Here is the benefits of using org charts.
Part 1: What is The Organizational Chart?
An organizational chart is a chart which represents the structure of an organization in terms of rank. The chart usually shows the managers and sub-workers who make up an organization. The chart also shows relationships between staff in the organization which can be:
Line: direct relationship between superior and subordinate.
Lateral: relationship between different departments on the same hierarchical level.
Staff: relationship between a managerial assistant and other areas. The assistant will be able to offer advice to a line manager. However, they have no authority over the line manager actions.
Functional: relationships between specialist positions and other areas. The specialist will normally have authority to insist that a line manager implements any of their instructions.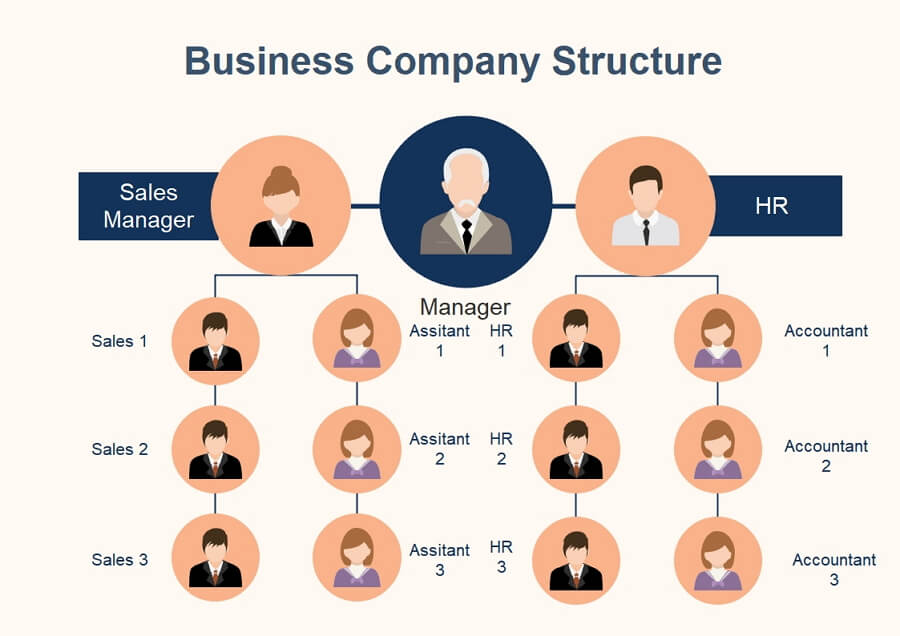 Source:EdrawMax
Part 2: Top Benefits of Organizational Chart
Fundamentally, organization charts benefit users for its visual communication of information, which is more effective than pure text. The following are some top benefits to use the organizational chart:
Organization Structure

The organizational chart helps build and design the organization structure to meet the business' objectives.

Job Responsibility

An organizational chart can guide the employees to know their rights and responsibilities. Organizational charts help divide the functions of a company, enterprise, or department.

Show Relationship

It also shows the relationships between the organization's staff members.

Work Efficiency

With an organizational chart, it's easy to find whether the officer's workload is too heavy. It's easy to find whether the unrelated persons undertake the work of several loose, no relationship. Find out whether an employee is incompetent in this work at important positions.

Work Performance

Make everyone clear within their organizations and improve employee performance. It's easy to see the promotion channels open. Some managers can use the organizational chart tool to analysis budget, design work team and generate reports.

Work Plan

Other departments are also able to understand and enhance the coordination of the organization. Organizational chart often outlines employee tasks and which manager is responsible for overseeing each employee.
Part 3: Organizational Chart Maker - EdrawMax
One of the most powerful programs that can compete with Microsoft Visio, EdrawMax is yet another diagramming software available for Windows, macOS, and Linux. The tool has several categories for almost all types of industries, and each category further has numerous templates to choose from, thus saving you a lot of time that you would otherwise waste in structuring a diagram, org chart for this example, from scratch.
EdrawMax is a powerful but easy-to-use org chart software that makes it easy to create professional-looking org charts based on pre-formatted org chart templates and examples - with no drawing required. The smart vector symbols are designed with auto generation arrows, allowing users to add and connect shapes easily.
EdrawMax
All-in-One Diagram Software
Create more than 280 types of diagrams effortlessly
Start diagramming with various templates and symbols easily
Superior file compatibility: Import and export drawings to various file formats, such as Visio
Cross-platform supported (Windows, Mac, Linux, Web)
Security Verified |
Switch to Mac >>
Security Verified |
Switch to Linux >>
Security Verified |
Switch to Windows >>
Part 4: Organizational Chart Examples
Following are a few org chart examples that would help you understand the org chart versatility.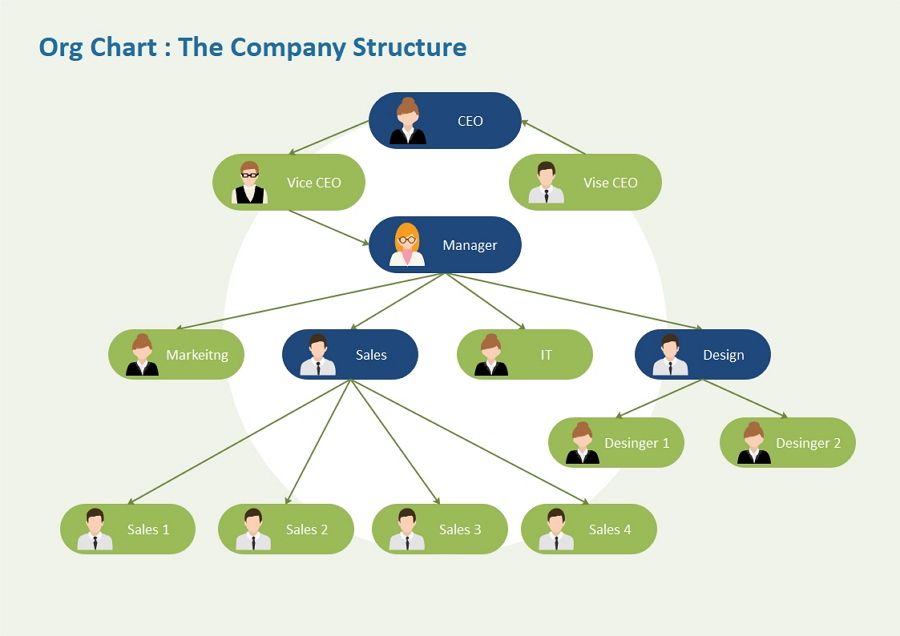 Source: EdrawMax Template
This is an org chart example for a company, which consists of CEO and two vice presents. From this chart, it is easy to see there are 4 important department, including marketing, sales, IT and design team.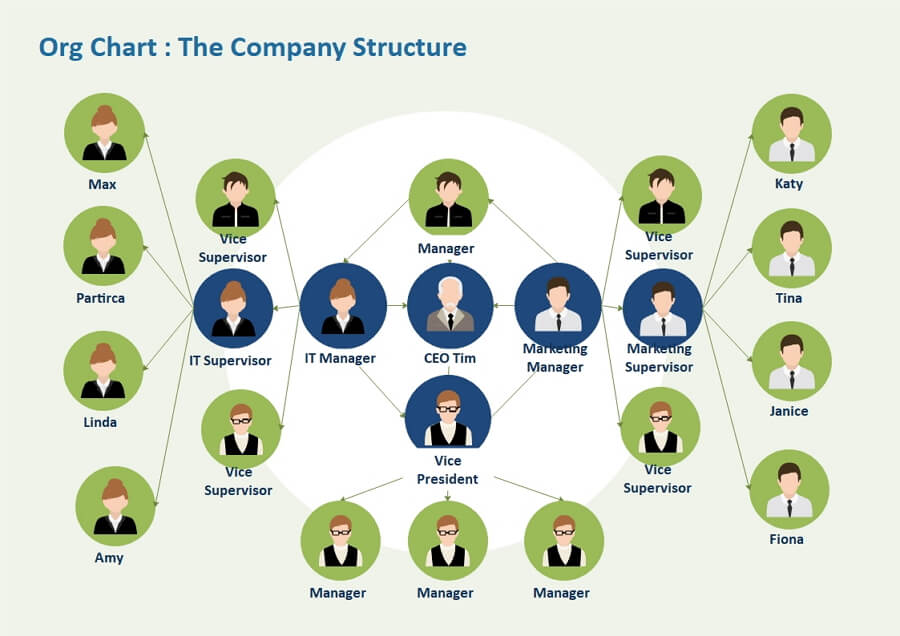 Source: EdrawMax Template
Unlike the upper example, this company org chart is more complex. Firstly, Tim is the CEO and there are vice present and manager. But for the main department, it must be the IT and Marketing department.
Source: EdrawMax Template
This org chart is easy to understand that this company consists of marketing team and IT team. The staffs in each team have been shown directly.
Part 5: Conclusion
According to this article, there are mainly three parts to illustrate what is the org chart, to tell you the benefits of using org chart, and to show you how easy and helpful EdrawMax org chart tool is, then shows some org chart examples. Creating a perfect org chart with EdrawMax is an effective way to design.
EdrawMax is an easiest all-in-one diagramming tool, you can create org charts and any other type diagrams with ease! With substantial org chart symbols and cliparts, making org chart could be as simple as possible. Also, it supports to export your work in multiple formats and share your work with others. Get started to create your org charts now!
Related articles