Part 1: What is a Concept Map?
In a nutshell, a complex map is a visual representation of an idea, process, or anything else laid down in a simpler manner. As the name suggests, a conceptual diagram will try to unravel a complex topic by focusing on different elements and establishing a relationship between them. It is considered a resourceful visual tool that is easy to make and can depict relationships between multiple entities at a glance.
Therefore, when we talk about any concept map, we need to focus on two important things:
• Concepts
They are also known as ideas, and they are defined by nodes (represented by a closed circle). Concepts form the basic building block of the diagram, and they can be distinguished into different groups as well.
• Relationships
Once you have come up with different concepts, you can draw relationships between them using arcs and arrows. There can be relationships between entities within the same branch or among different branches.
To further understand what is a concept map, you can see this basic example. Here, we faced a problem with increasing the sales of a product. To resolve this, we came up with the following concept map and devised different solutions like cost optimization, customizer acquisition, and so on. Some of these ideas were further explored into different concepts and examples.
Part 2: A Brief History of Concept Maps
Even though concept maps have been extremely popular in the last few years, they were around for a while. Ideally, they were developed by Joseph Novak in the 1970s when he and his team were trying to explain a scientific concept to their students.
The teaching methodology of concept maps starts from the Cornell University (by Joseph Novak) and gradually crossed over to other places naturally. Novak further explored concept maps by including the implications of cognitive theories and other applications. He came up with several concept maps and touched all kinds of topics in the book, Learning How to Learn.
Since the book became extremely popular, it made concept maps a universally known visual tool. Today, apart from learning, concept maps are used in several other industries and domains.
Part 3: Why Use Concept Maps: Advantages and Limitations
Just like every other brainstorming diagram, concept maps also excel in some aspects and fall behind in others. If you are not sure whether concept maps are right for you, then consider their benefits and limitations.
Advantages
• Visually appealing: Concept maps are not that hard to understand and are aesthetically pleasing. You can even take the assistance of color coding and various shapes to make them interesting.
• Easy to learn: Ideally, you don't need to have any prior designing experience to learn what is a concept map and how to create one. This is because concept maps don't have any strict rules that you have to follow.
• Simple and effective: Even if you have a complex piece of information to unravel, a conceptual map will do the trick. You can easily divide the theme into smaller ideas and explain them incrementally.
• Seamless learning: It has been observed that brainstorming tools like concept maps can help in the cognitive learning of students and improve their retention power.
• Self-explanatory: With the use of arrows, we can easily depict relationships in any concept map, making it self-explanatory for all.
Limitations
• Can be messy: If you have a lot of details to cover in a single concept map, then it can be messy and a bit overwhelming for your audience.
• No universal rules: Since there are no strict rules for symbols and relationships, there is a lack of standardization for using concept maps.
• Lack of scope: While concept maps can be used effectively for learning, they provide limited benefits in problem-solving and other brainstorming activities.
• Vague: It has been observed that most of the concept maps can be a bit vague, depicting limited meaning without prior explanation.
Part 4: Concept Maps Use Cases and Applications
Just like every other brainstorming diagram, concept maps also excel in some aspects and fall behind in others. If you are not sure whether concept maps are right for you, then consider their benefits and limitations.
• Note Taking
During classes, you can just come up with a quick concept map of the topic. It will help you understand the subject and will save time as well. All you need is a pen and a piece of paper to create concept maps for anything.
• Brainstorming
Are you confused about something and can't make up your mind? Why not come up with a dedicated concept map so that you can explore the topic from every perspective.
• Knowledge Sharing
This is ideally one of the most vital applications of concept maps. From explaining a complex process to the overall hierarchy of an organization, you can use concept maps in different ways. With the help of concept maps, you can explain anything to your audience in a visually appealing manner that they could retain in the long run.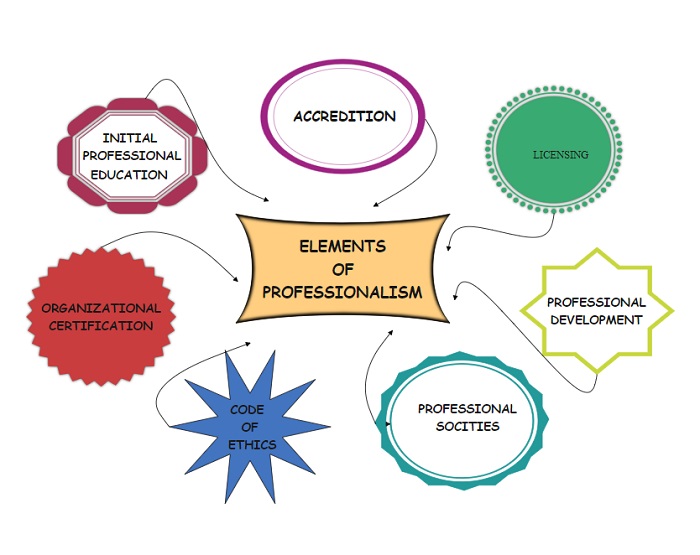 • Collaborative Working
These days, concept maps are also extensively used to collaborate with others for ideating. You can even remotely collaborate with others and draw concept maps together.
• Training
Just like learning, concept maps have also found a vital place in training. A lot of trainers come up with concept maps to provide holistic knowledge of any topic to their audience. For instance, if you want to train new employees for your company, then you can just come up with a concept map and explain how the business model works.
• Other Applications
Apart from that, you can also use concept maps for lexical development and the understanding of any language. They can also help you with communications or simply preserve knowledge when you have less time. You can also improve your language ability with concept maps or give your train of thought a tangible structure with them. Besides that, concept maps are also used for instructional designing as they can explain the working of complex machinery or steps to others in a simpler manner.
Part 5: Expert Tips for Creating Interesting Concept Maps
To further come up with even more interesting concept maps, I would recommend the following pro tips:
• At first, try to come up with a specific central idea and carefully define the scope of your diagram.
• It is recommended to focus on one segment (branch) at a time and gradually come up with dedicated sub-topics.
• It is extremely important to draw relationships in a concept map so that your audience can understand the dependency of various components.
• If things are getting messy, then you can just use different color codes for your concepts and divide them tactfully.
• Since concept maps can be a bit overwhelming at times, you should carefully consider the desired degree to explore them (and stop expanding to avoid confusion).
• To make things easier for you, consider using a dedicated diagramming tool like EdrawMind. It has dedicated templates and thousands of vectors that would let you create concept maps of all kinds in a jiffy.
EdrawMind
Full-Featured Mind Mapping Software
33 predefined themes to make your mind map stand out
12 different structures to meet your need
Cross-platforms supported (Windows, Mac, Linux, Web)
Brainstorming mode and presentation mode
Group & real-time collaboration
Security Verified |
Switch to Mac >>
Security Verified |
Switch to Linux >>
Security Verified |
Switch to Windows >>
Part 6: A Simple Concept Map Example of Learn From
As you can see, concept maps can be of different types and have all kinds of applications. To further learn their implications, let's consider a quick concept map example. Here, you can see the relationship between Supply, Stock, and Work in this diagram.
At first, you can understand how the Supply of a commodity is affected by the Suppliers and their Components. The Supply of the units further affects the working Projects and the Stock. Subsequently, this affects the Work components and the Leadership in the working places (like warehouses). Besides providing details of the major ideas, the concept map also draws various relationships between these entities that you can learn from.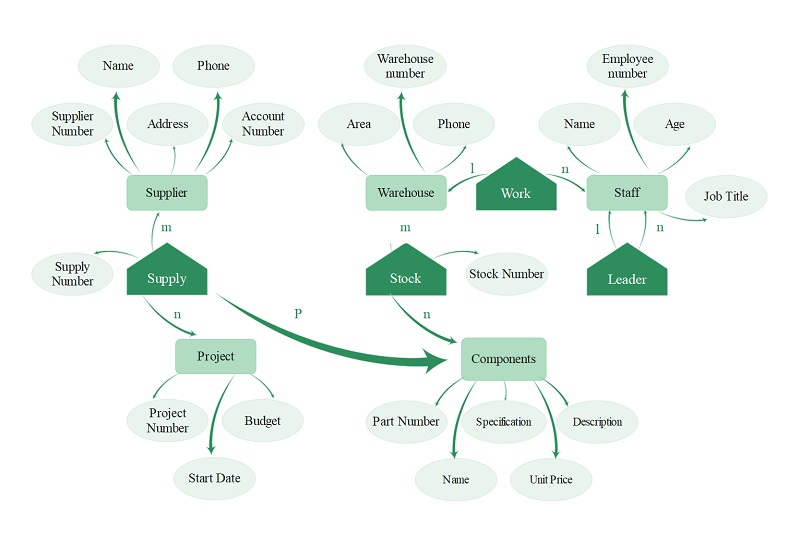 This brings us to the end of this extensive guide on what is a concept map and how to use it. As you can see, I have tried to list several advantages and even limitations of concept maps that you can consider in advance. If you want to create concept maps as well, then you can learn from the examples that I have listed or even install a dedicated tool like EdrawMind. It is a complete diagramming tool that would let you create concept maps, mind maps, and other brainstorming diagrams on the go.