Mind Map Examples For Inspiration

You may be sitting and brainstorming regarding something, yet your thoughts are all over the place. You may want to come to a conclusion soon and bring all the possible ideas together. Do not worry, and there is a simple way to do it successfully. Mind maps are a simple yet very effective solution to this problem. Here, you can look at some mind mapping examples or ideas.
EdrawMind provides you with many ready-made mind map examples that you can select for free.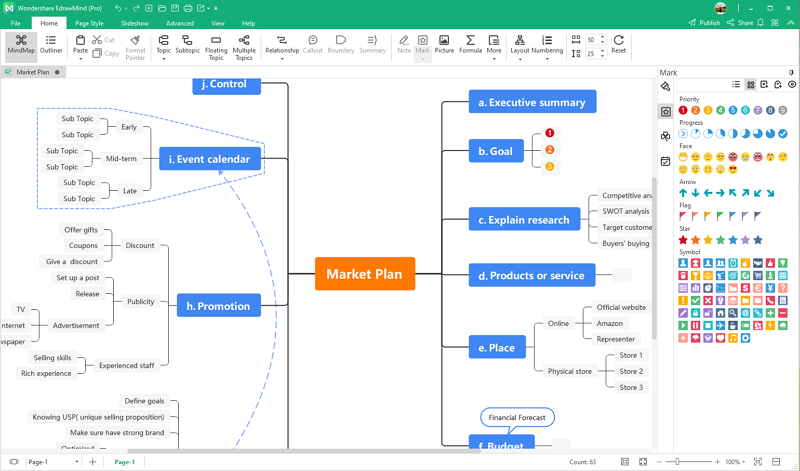 The mind map definition is a visual representation of ideas, concepts, or thoughts carefully drawn out on paper. As the name suggests, it is to map out your thoughts in an organized manner. The mind map consists of three essential components, which are:
Main idea
Branches
Themes
The mind map is made around the main idea, which is the central theme. The branches divide the main idea into different domains, discussing the different themes linked with the main idea. The themes are essential in breaking the main idea down and get a better understanding. Further branches depend on the depth of the analysis or the number of ideas that originate from the main idea. The mind maps combine ideas, words, images, and even drawings.It is to make them more interactive and easier to read. These are used to represent the main idea in clearer pictures.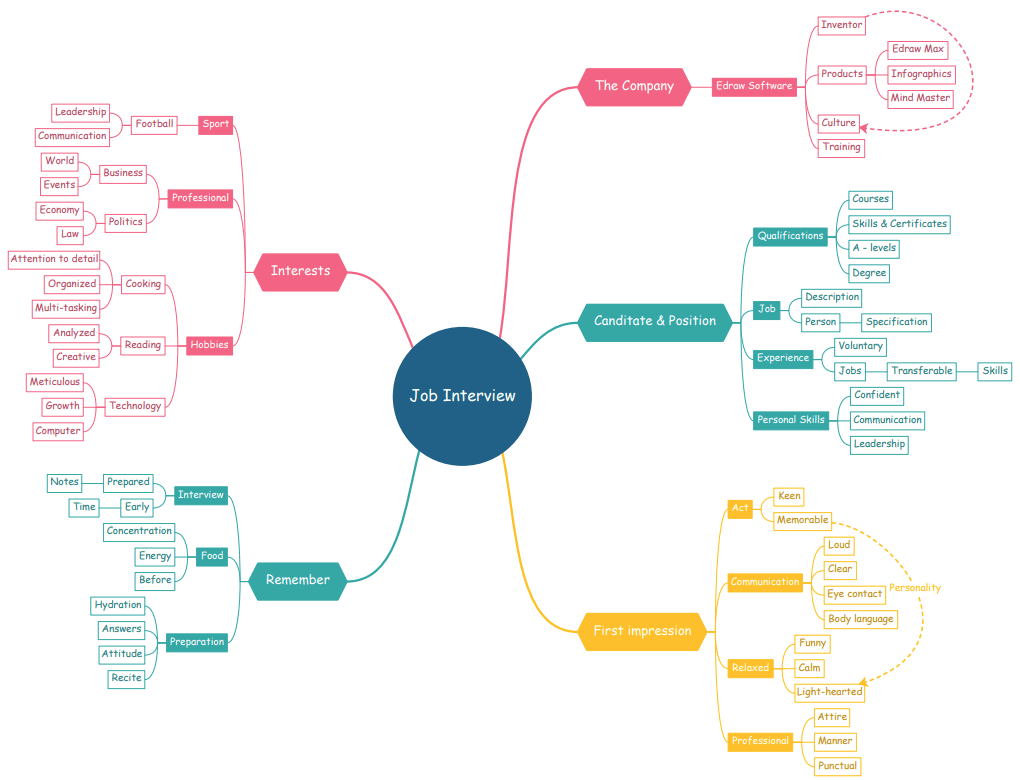 As you can see that the main idea is 'job interview'. Branches then lead to four smaller categories of need. The branches are then further divided into the individual items that resonate with the theme of the smaller categories.
Do you want to create a mind map by yourself? Download and install EdrawMind or try EdrawMind Online on any device that has network connection.
Mind Maps are encouraged to be drawn by hand. Before we dive into Mind Maps' different uses and examples, we will briefly go over hand-drawn maps' benefits. You can view the mind map example with explanation.
Image Source: www.mindmapinspiration.com
Mind maps are a great tool that is used for enhancing the learning experience of students. It helps in brainstorming more effectively, improving note-taking skills, developing critical thinking skills, and outlining essays. They also serve as a great way to jog your memory when going through notes quickly. Mind maps are the best tool, and we will show simple mind map examples for students.
Mind maps are also beneficial for businesses. It is time effective, easy, and can also help you save money. It helps create more robust collaboration between the team, enhances critical thinking, improves memory, and boosts creativity and productivity. Here are some mind map ideas.
As bizarre as it may seem, you can use mind maps in your daily life as well. You can use mind maps to plan your daily planner. You can use it when you are researching for a new job. If you are going through a problem, you can use a mind map to break it down and understand it a bit better. You can even use it to make your CV. You can also use it to set weekly plans and daily goals.
Brainstorming is a chain reaction of interlinked thoughts. As discussed previously, a mind map maps out your thoughts. It is the perfect tool that you can utilize to conduct brainstorming. It helps you put all your thoughts on paper perfectly without any disruption.
As we discussed its application in your life, you can also use mind maps for personal growth. You can map out your daily routine. You can use the mind map to analyze a life decision you are about to make. You can use it to access your work, check your progress, update your plans and analyze your goals. By analyzing these things, you can actively see the tracking made possible by the visual representation of your mind map. To help understand better, here are personal mind map examples.
Mind map helps a lot in our daily life. You can use this kind of map in many scenes, like school, business, etc. Actually, you are able to create a mind map yourself, by using mind mapping creator like EdrawMind. It is a cross-platform software which can be used on the desktop, mobile, and online.
Key Features of EdrawMind:
Rich-featured collaborative mind mapping software
Create mind map, concept map, bubble map, etc.
Create a mind map in a simple way
Enrich your imported mind map with various tools
Below is a simple guide to know how to create a mind map:
Step 1: Open EdrawMind
Download and install EdrawMind on PC or try EdrawMind Online on any device that has network connection. After you open EdrawMind the software, you will see many types of mind maps and other diagrams. Select one of the templates, or click on the icon to build your mind map from scratch.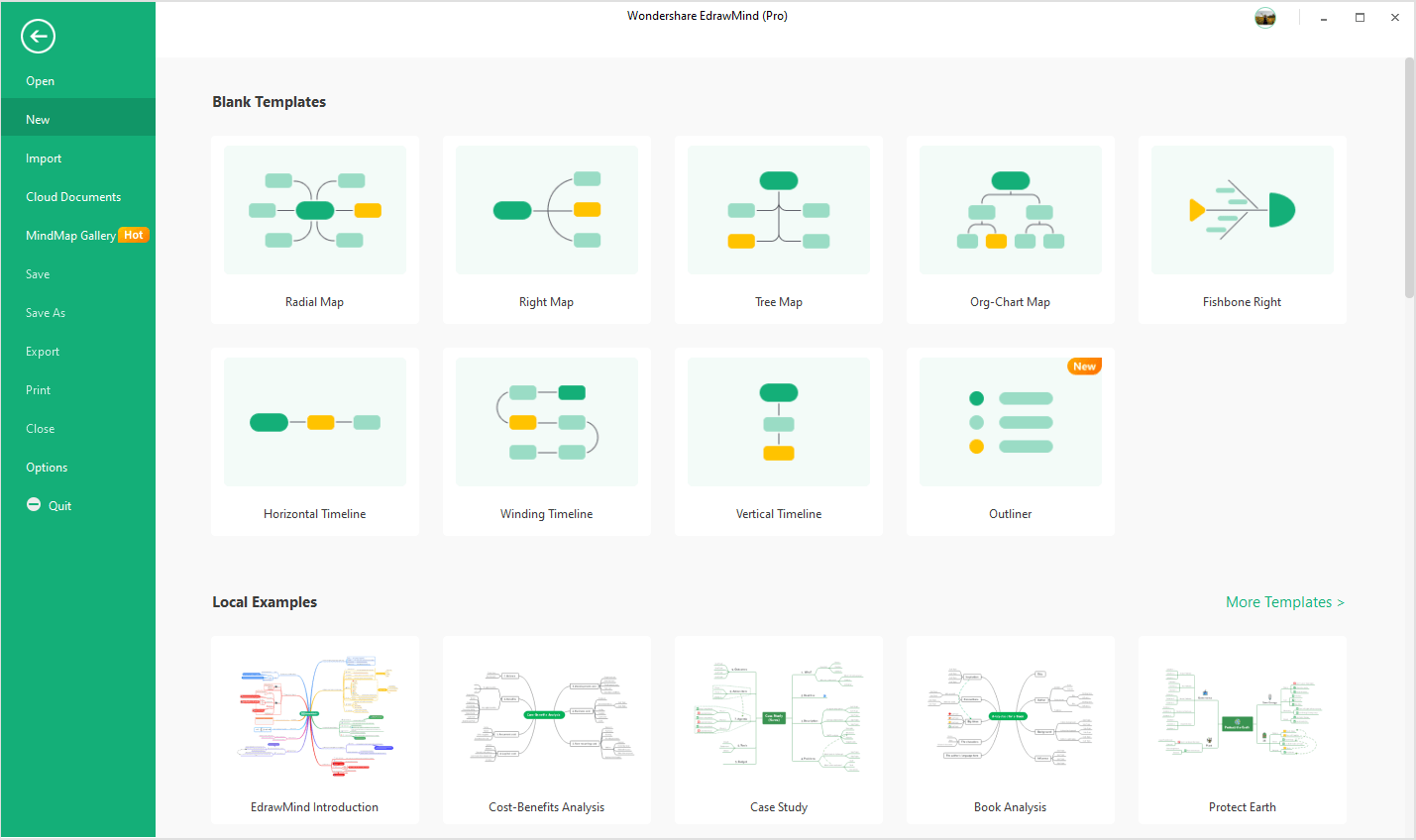 Step 2: Mind Mapping in the Easiest Way
EdrawMind provides abundant tools for styling and formatting your mind maps. You can add sub topics, relationship lines, clip art, images, callout, etc. to enrich the maps. Besides, you can change the colors and shapes of the topics, branches or the whole map in just one click. (Don't forget to try the features of "Branch Free Positioning" and "One-click mind map generation")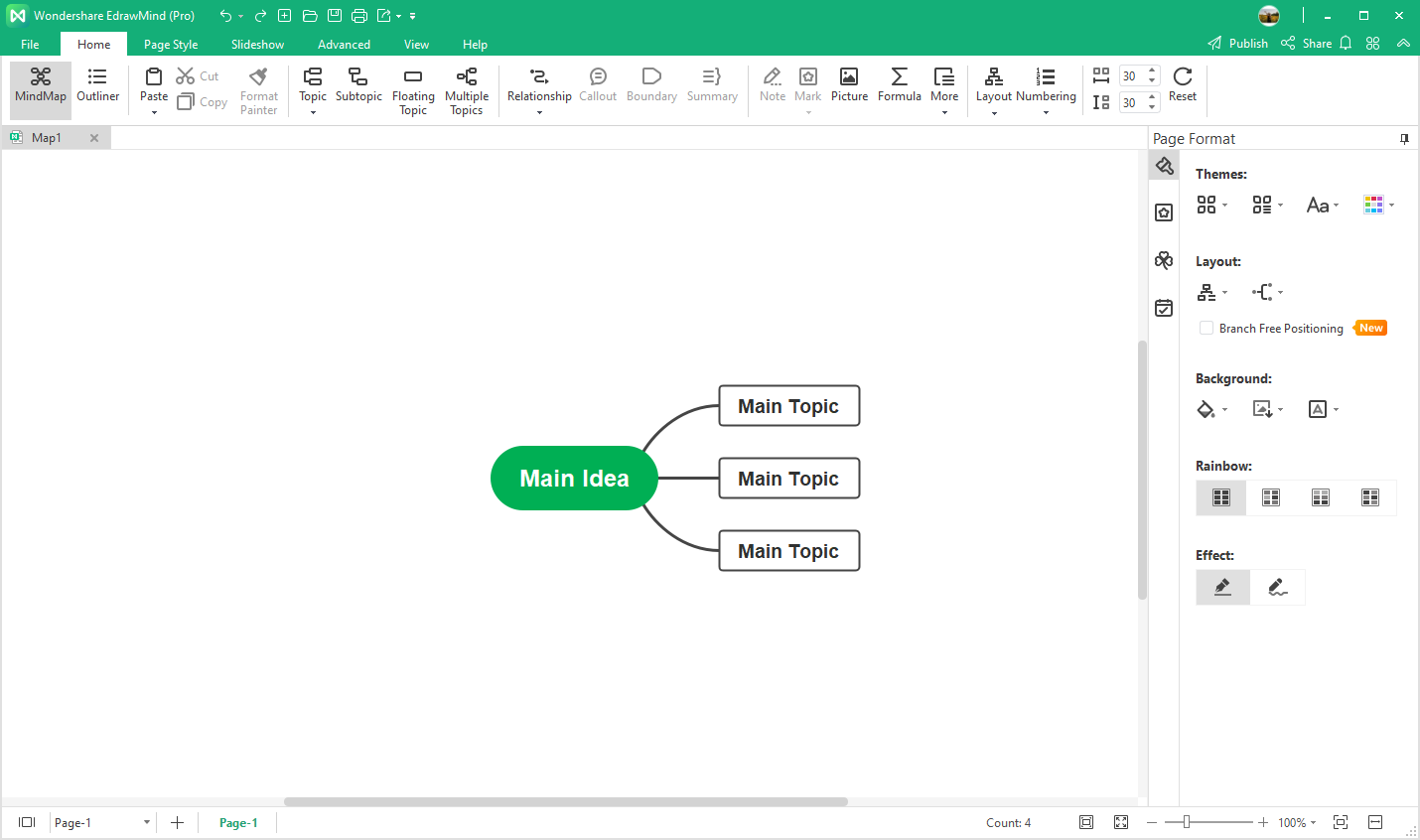 Step 3: Export and Share Your Mind Map
Once you've finished your mind map, you can download it, expot it as different file formats or post it on the social media channel. Share your mind maps with your best team members, friends or family!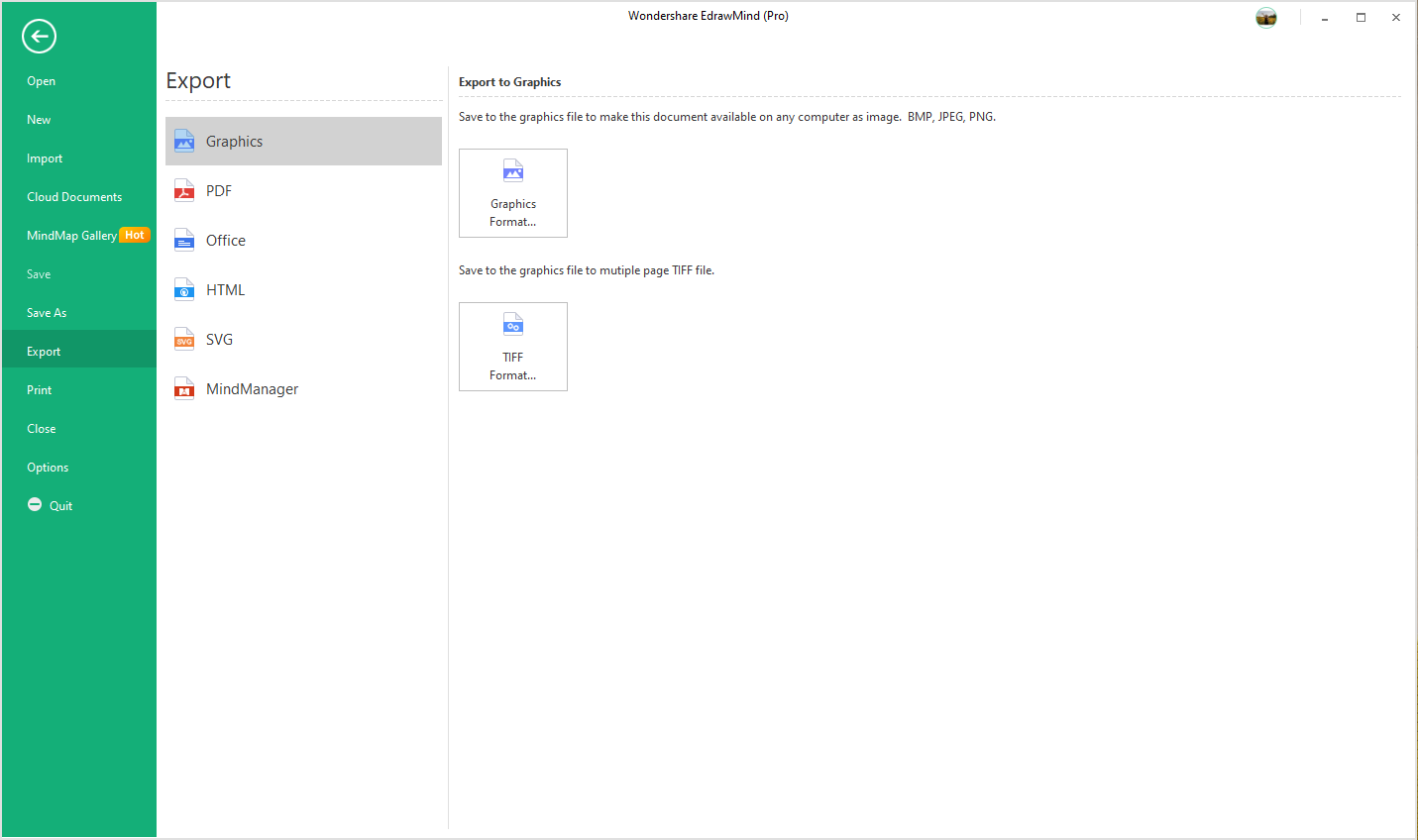 Seeking a solution to maximizing the efficiencies throughout the mind mapping? How to make a mind map? How indeed does one go about it, without seeing examples of mind map? Not likely unless one has a good mind map example.
With EdrawMind, you can create clear and comprehensive mind maps without prior experience. EdrawMind is a powerful and easy-to-use map mapping software for creating professional-looking mind maps (graphical representations of thought processes) for brainstorming, problem solving, rational analysis, decision marking, creative thinking, planning, organization, presentations, decision making, note taking, team brainstorming and other tasks. Looking for more interesting mind mapping examples? Go to Edraw Mind Map Gallery!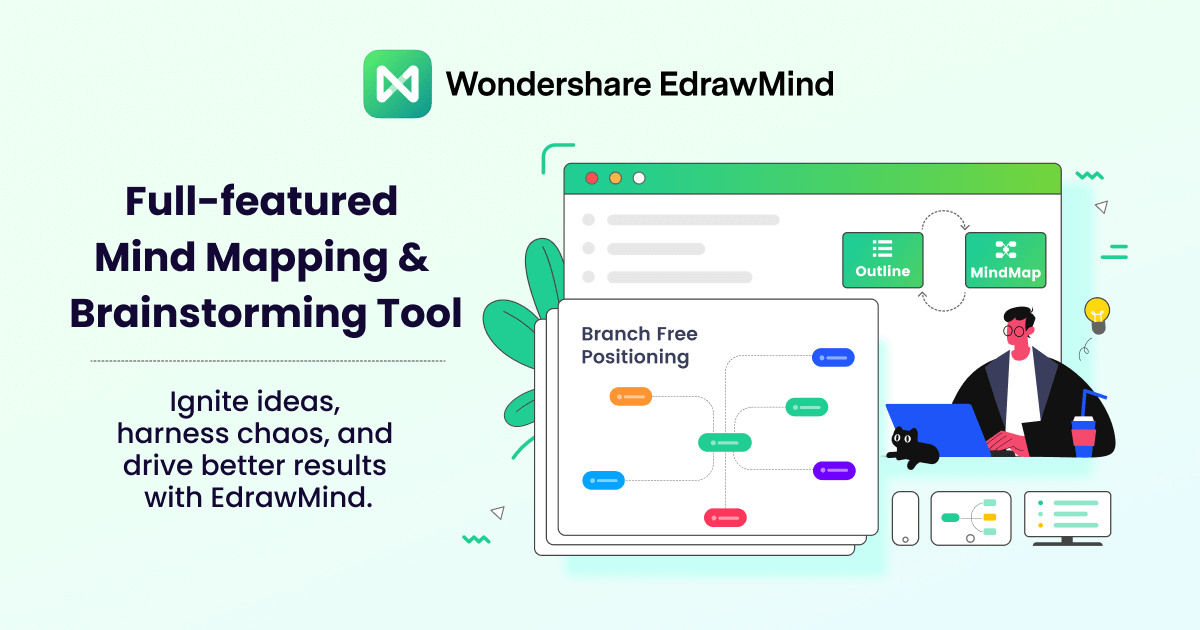 ex