Create a Fantastic Mind Map Funnily

Making mind maps is actually a piece of cake with proper mind map maker. Mind maps are the optimal choice to stimulate flow of ideas.
Learn how to create your own mind map via easy software to brainstorm, visualize, organize and strategize.
Part 1: What is Mind Map?
A mind map is used to organize information in a hierarchical manner. The central idea or theme is placed in the middle, with sub-themes and sub-categories branching out of them.
Mind maps are used by students and professionals as a popular tool for brainstorming ideas. They are useful for breaking down and analysing an idea, while helping one understand the relationships between different concepts.
Part 2: How to Make a Mind Map Effortlessly?
An effective mind map should be organized and clear, which can classify and present ideas in an easy to understand way. Do you want to make a mind map effortlessly? Your wisest choice is to use a user-friendly software EdrawMax.
You can learn some guidelines for making effective mind maps.
Step 1: Start EdrawMax.
Step 2: Navigate to [New]>[Mind Map]>[Mind Map]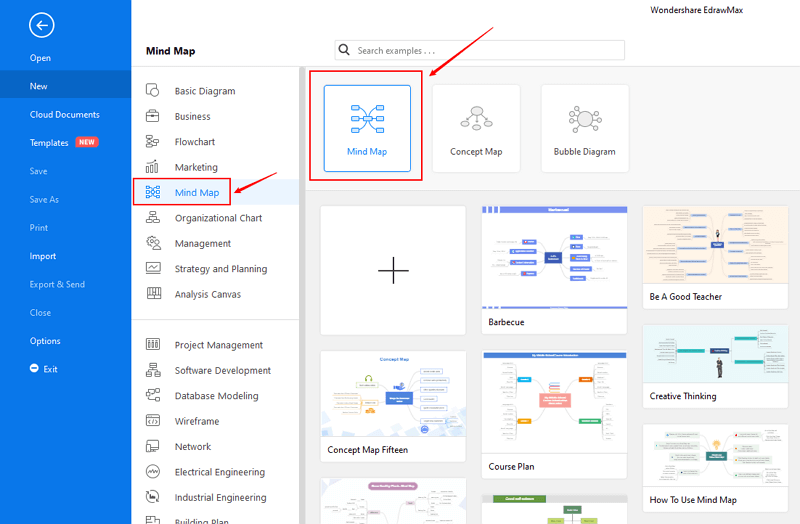 Step 3: Select one mind map template to edit on it or click the [+] sign to start from scratch.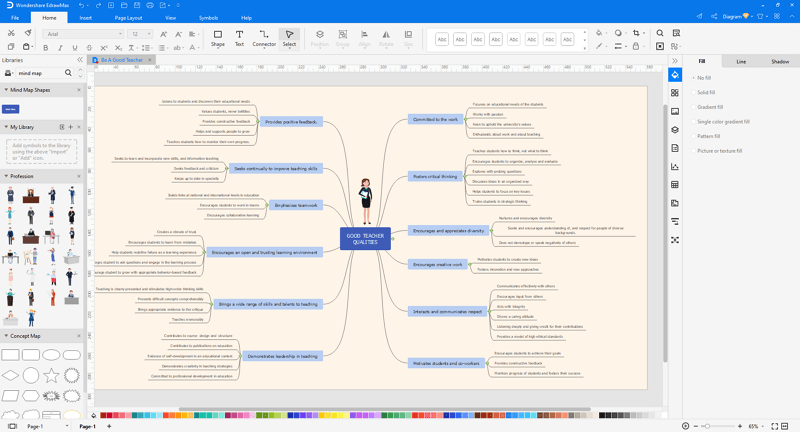 Tip 1: If you want to add main topics and subtopics, there are several ways for you to choose from.
1. You can use the insert key, which is the fastest way.
2. You can click the floating button.
Tip 2: If you want to drag and drop mind map shapes, you can drag a shape over the target shape, then you should release the mouse when an orange box shows.
Tip 3: If you want to add more than one topic each time, you can use Add Multiple Topics function.
Tip 4: If you want to change the whole layout style or change the layout style of a certain part, you can click Connection Style and select the style you prefer.
More information please visit - Mind Map Layout.
Tip 5: If you want to add a hyperlink to a mind map, you can move the pointer over the target shape, right click on the shape, and then choose Hyperlink. If you don't need the added hyperlink and want to delete it, you can just simply right click on the shape, choose the hyperlink, and then click Delete in the Hyperlink dialogue box.
Tip 6: If you want to add notes to a mind map, you can move the pointer over the target shape, right click on the shape, and then choose Note: If you don't need the added note and want to delete it, you can just simply right click on the shape, and then delete the text in the dialogue box.
Tip 7: If you want to add attachment to a mind map, you can move the pointer over the target shape, right click on the shape, choose Attachment, and then lacate the file you want to add. Note: For viewers of your mind map, they can even copy the attachments and save them for future use.
Step 4: You can export the file to Graphics, PDF, editable MS Office file, SVG and Visio vsdx file.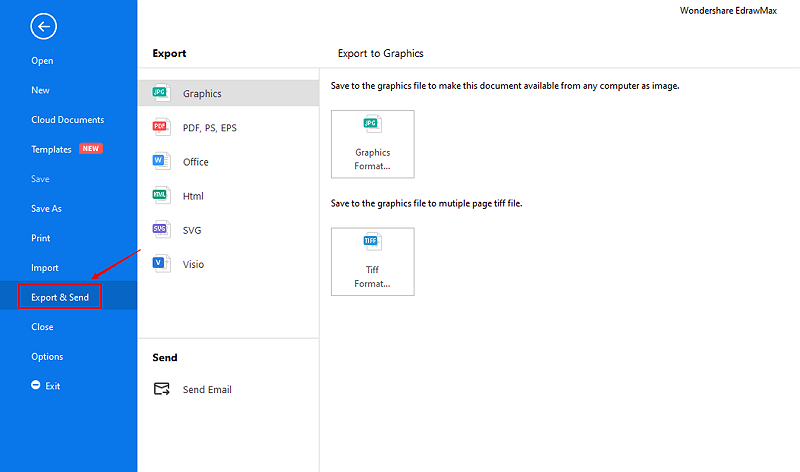 Step 5: And you can share your diagram with others via social media and online website page.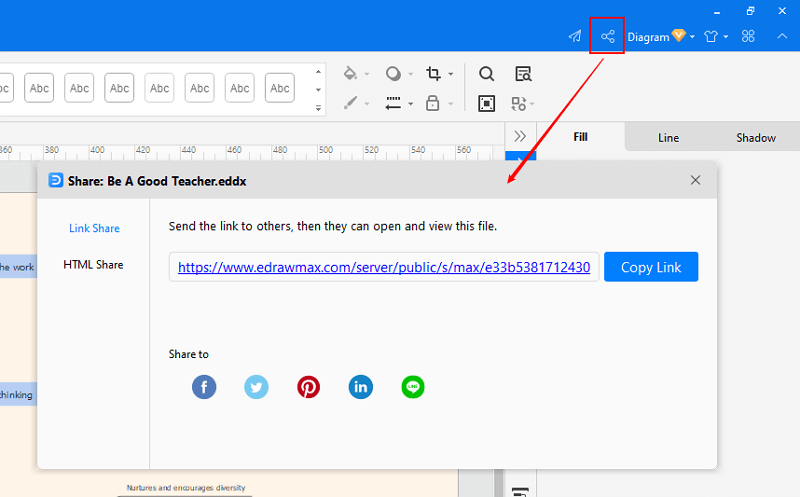 Part 3: Mind Map Examples
Example 1: Top 5 Ways to Use Mind Maps for E-Learning
Mind Maps are one of the most important aspects of any student's early academic years. There are several reasons why every student should use a mind map when they are undergoing their e-classes, including but not limited to a higher-rate of collaboration and participation.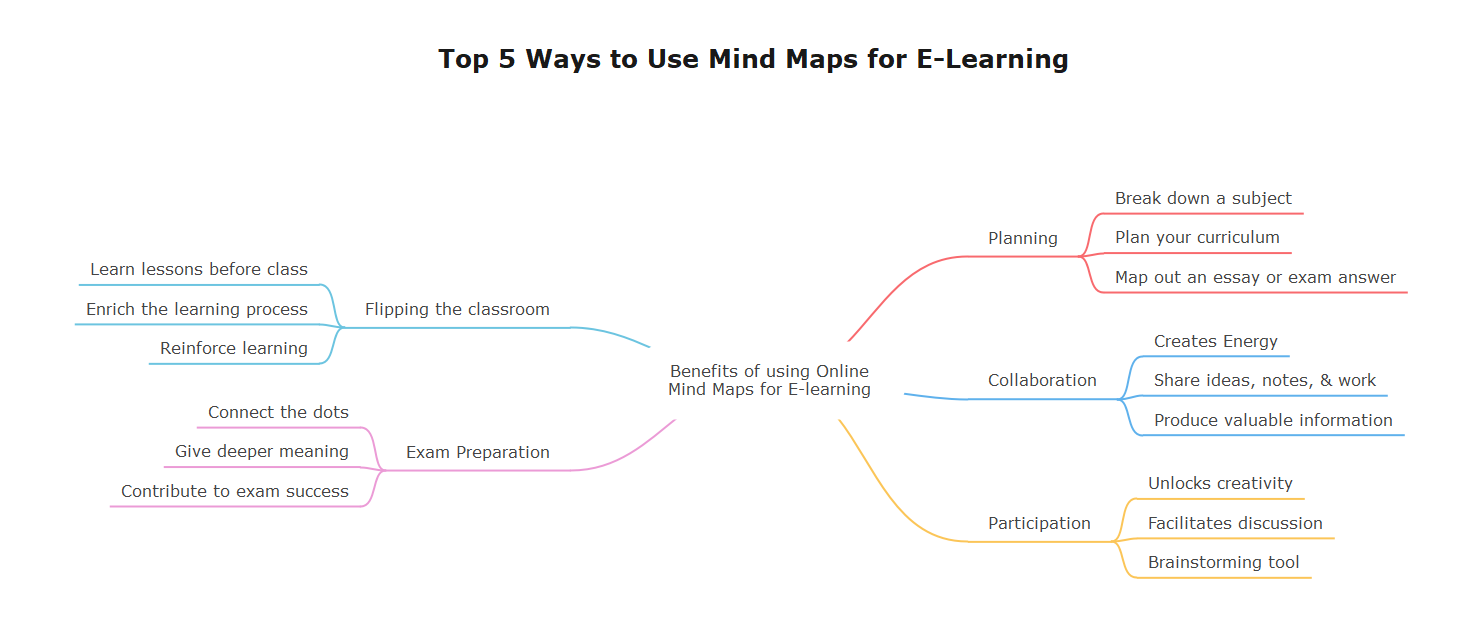 Example 2: A Straight Mind Map About Vegetables
A straight mind map consists of one central idea and several hierarchical nodes that introduces the main types of vegetables, such as legumes, gourd, cruciferous, allium, and composite.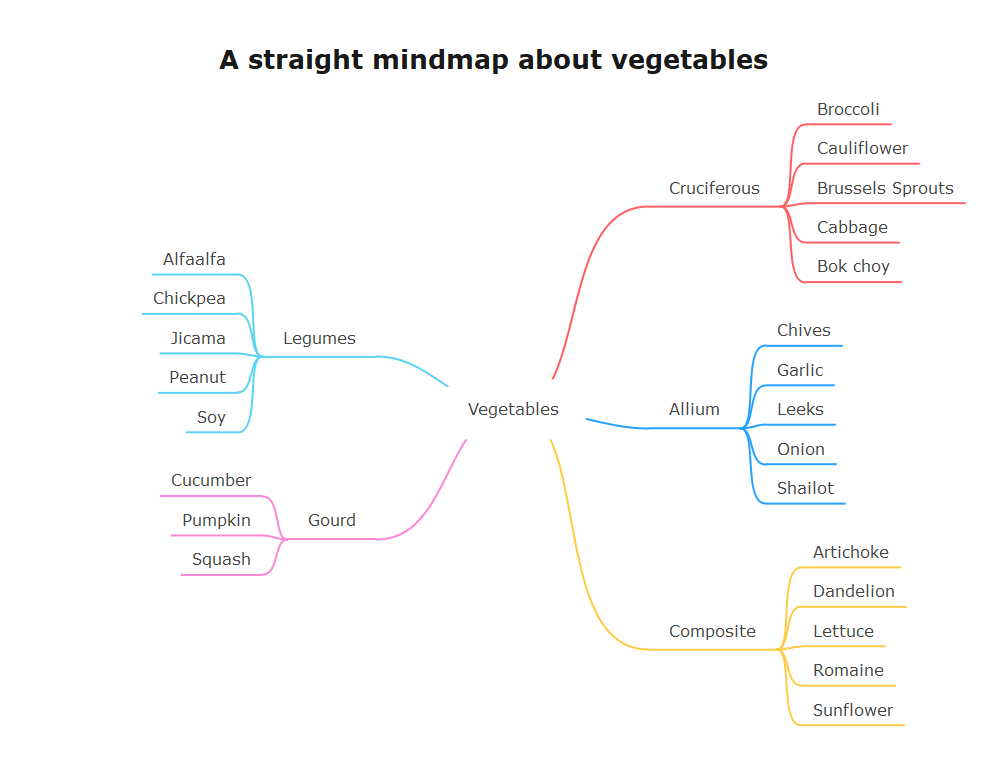 Part 4: Conclusion
According to this article, there are mainly three parts to illustrate what is a mind map, to tell you how to create a fantastic mind Map funnily and to show you some mind map examples. In addition to the features mentioned above, you can also change connectors's styles, add numbers to text, add symbols to shapes, insert pictures to shapes and insert relationship with EdrawMax. Those special functionalities of EdrawMax are waiting for your exploration.
EdrawMax is an easiest all-in-one diagramming tool, you can create mind maps and any other type diagrams with ease! With ready-made mind map symbols and cliparts, making mind maps could be as simple as possible. Also, it supports to export your work in multiple formats and share your work with others. Get started to create your mind maps now!
EdrawMax: a swiss knife for all your diagramming need
Effortlessly create over 280 types of diagrams.
Provide various templates & symbols to match your needs.
Drag and drop interface and easy to use.
Customize every detail by using smart and dynamic toolkits.
Compatible with a variety of file formats, such as MS Office, Visio, PDF, etc.
Feel free to export, print, and share your diagrams.
Read More:
The Best 100% Free Mind Map Tool for PC & MAC
Pictorial Mind Map Creation - Smarter and Easier
Mind Map for Project Management
Top Tips to Make Effective Mind Map