How to Create a Line Chart

Part 1: What is a Line Chart?
A line chart displays data points on a chart, with a straight, continuous line running through each point to join them together.
Whether it be in education, business, or economics, a line chart is one of the most basic and often-used charts for showing patterns and trends in data over time. In addition, they are useful for identifying relationships between two sets of values, since one set of data (horizontal axis) is always dependent on the other (vertical axis).
Part 2: Types of Line Charts
Creating line charts is one ideal way to show trends over time. It displays data as a series of points connected by a line. This type of chart is best suited for showing data for a large number of groups.
Line and line with markers
Step line and step line with markers
Part 3: How to Make a Line Chart
Step 1: Open EdrawMax from your computer, and navigate to [New] > [Graphs and Charts] > [Line].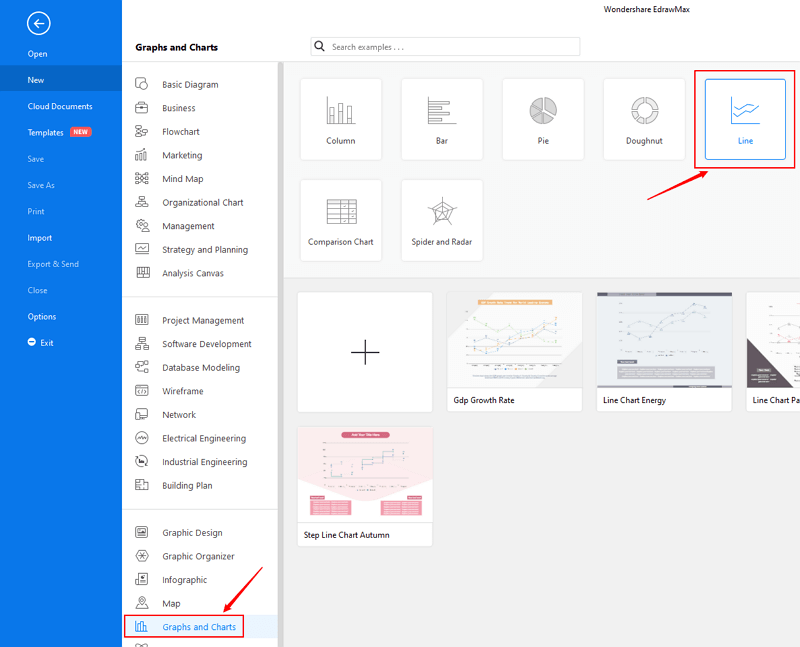 Step 2.1: Choose a pre-made template from the template gallery and open it. You will see the chart on the canvas with a lot of editing tools on the top menus and right panes.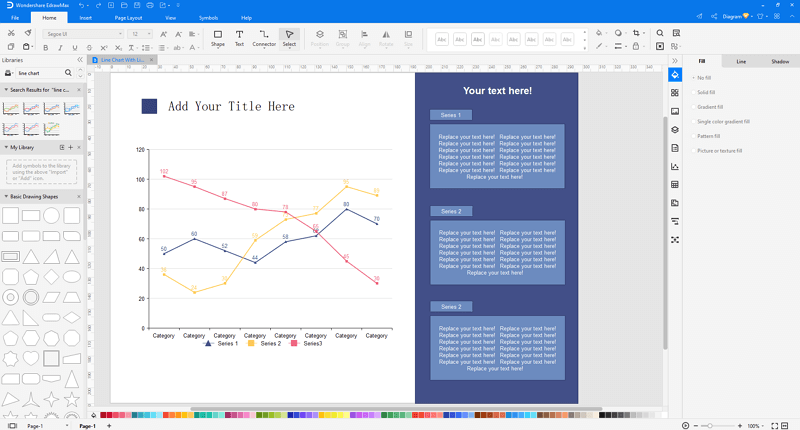 Step 2.2: After you open a blank line chart template or insert one on the canvas, you can import the data by uploading files (XLSX or CSV) or pasting the data on the windows.
Step 3: You are able to save and export the chart to graphics(JPG, PNG), PDF, editable MS Office file format, SVG and Visio vsdx file format when you finish the design.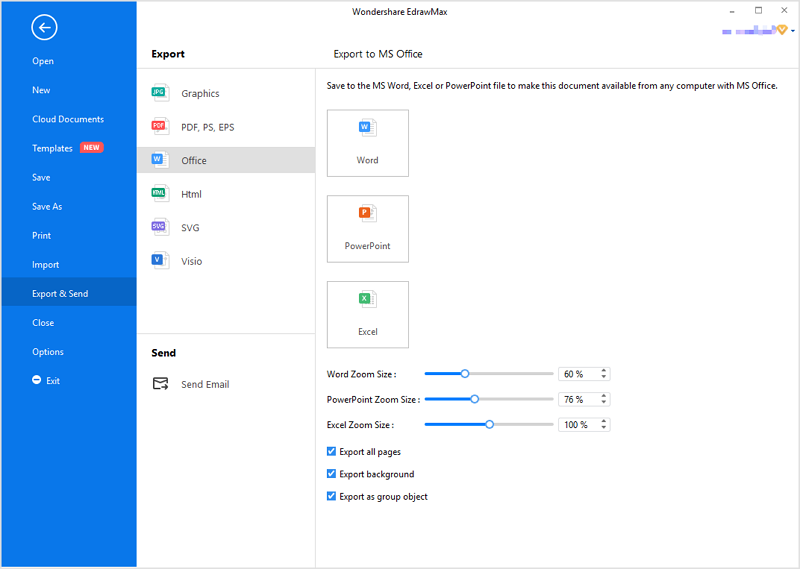 Step 4: You can also share your line chart with others via social media or sharing links. In addition, you can publish your chart into EdrawMax's online template gallery.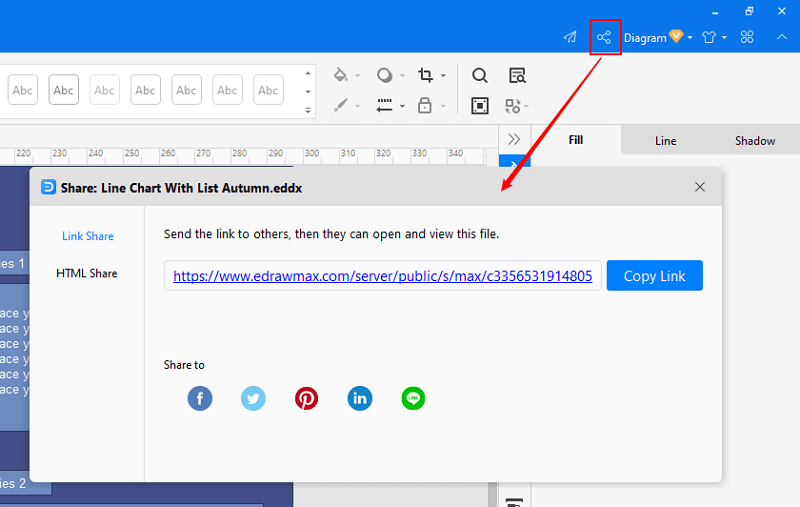 EdrawMax
All-in-One Diagram Software
Create more than 280 types of diagrams effortlessly
Start diagramming with various templates and symbols easily
Superior file compatibility: Import and export drawings to various file formats, such as Visio
Cross-platform supported (Windows, Mac, Linux, Web)
Security Verified |
Switch to Mac >>
Security Verified |
Switch to Linux >>
Security Verified |
Switch to Windows >>
Part 4: Tips to Make Optimal Line Chart
Tip 1: To gain the optimal line chart, carefully consider the nature of raw data, the analysis of the data, the target audience's preferences, and the software or resources available.
Tip 2: It is critical to think about the nature of the data to be presented. Line charts are usually applied to show the trend of data sets. More specifically, line charts show how data changes over time. It is advisable for one to consider whether a line chart can represent the data best before creating it.
Tip 3: If a line chart is exactly the best tool for displaying the data, the next factor for consideration is the intended audience. Teachers, engineering managers, and business people may have different expectations and demands. Generally, easily readable labels on the axes and neat, precise construction are optimal.
Tip 4: Easy-to-use line chart makers can be used for creating a line chart quickly to save time and effort. It can produce color line charts and infographics line charts with markers. EdrawMax is one of the ideal options for professional work because of its added sophistication in data analysis and enhanced presentation.
Part 5: Line Chart Examples
Example 1: GDP Growth Rate Line Chart
Example 2: Step Line Chart
Example 3: Line Chart with List
More Related
How to Create A Doughnut Chart