How to Create a Flowchart

Part 1: What is Flowchart?
Flowcharts visually represent a process or workflow in a step-by-step manner. It breaks down a process into steps, usually in a sequential order. Each step is represented by blocks or ovals, and connected by lines or arrows. A flowchart is most commonly used in the planning stages of a project, in order to map out the various steps in a workflow. By extension, a flowchart can be used to document, communicate, and analyse a workflow. They may also be used in more technical fields, such as programming, to illustrate data flow. The primary benefit of flowcharts is its clarity. You are able to communicate what might be a complex process in a few simple shapes. It is also incredibly useful for improving communication and understanding amonst teammates regarding a certain process or workflow.
Part 2: How to Make Flowchart?
Step 1: Start EdrawMax.
Step 2: Navigate to [New]>[Flowchart]>[Basic Flowchart].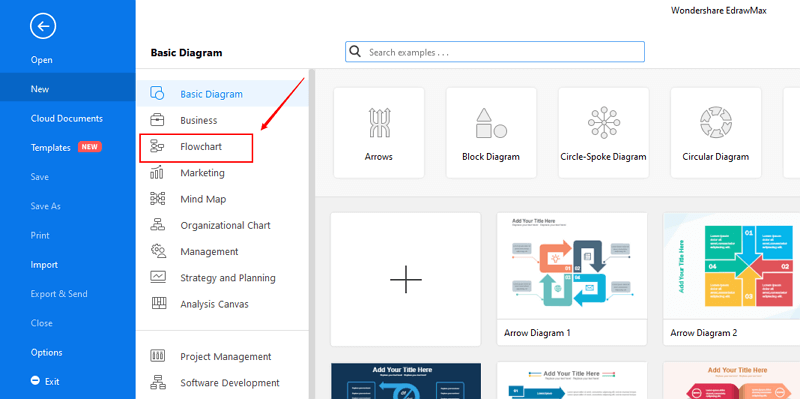 Step 3: Select one flowchart template to edit on it or click the [+] sign to start from scratch.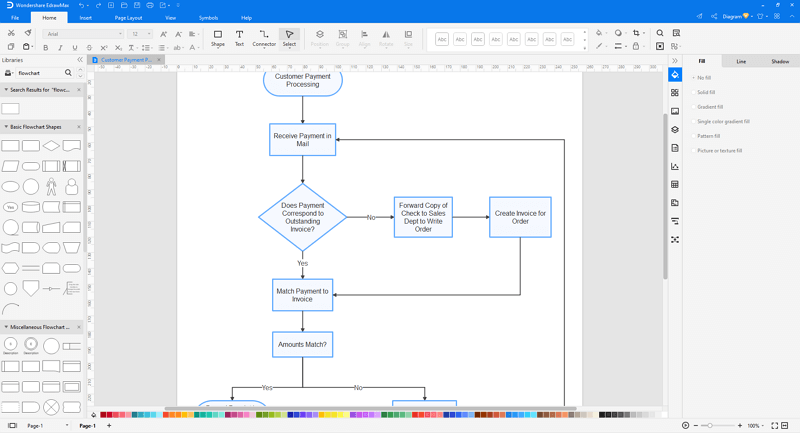 Step 4: You can export the file to Graphics, PDF, editable MS Office file, SVG and Visio vsdx file.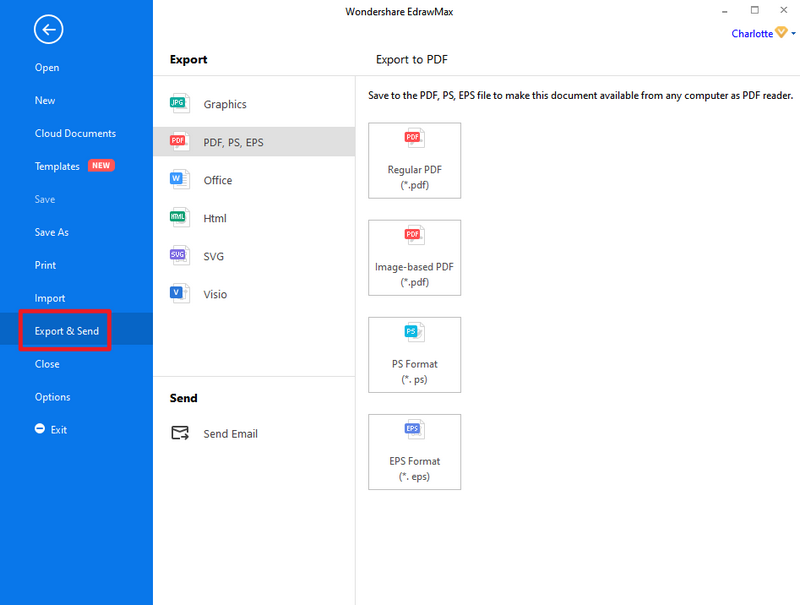 Step 5: And you can share your diagram with others via social media and online website page.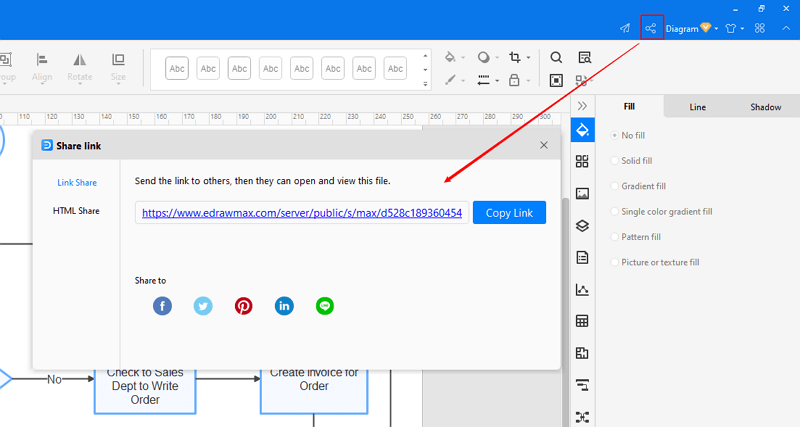 Part 3: Flowchart Examples
Example 1: Online Sales Process Flowchart
Online Sales Process Flowchart is the visual representation of the entire process that goes in selling a product online by any company or organization. Check out the image to learn more about the aspects of the online sales process flowchart, and one process is dependent on the other.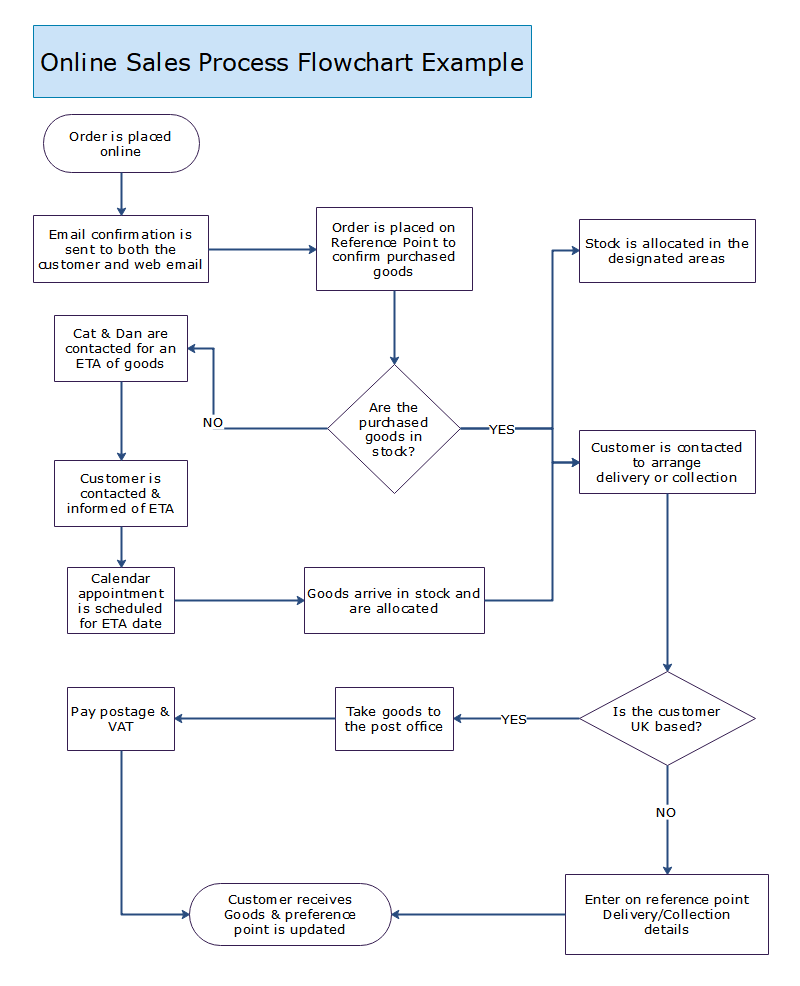 Example 2: Linking Flowchart
To understand a company's business flowcharts, users prefer to show business processes or workflows. In order to understand more about a company's process, the big flowcharts are broken down into smaller ones and can later be linked to complete the entire process.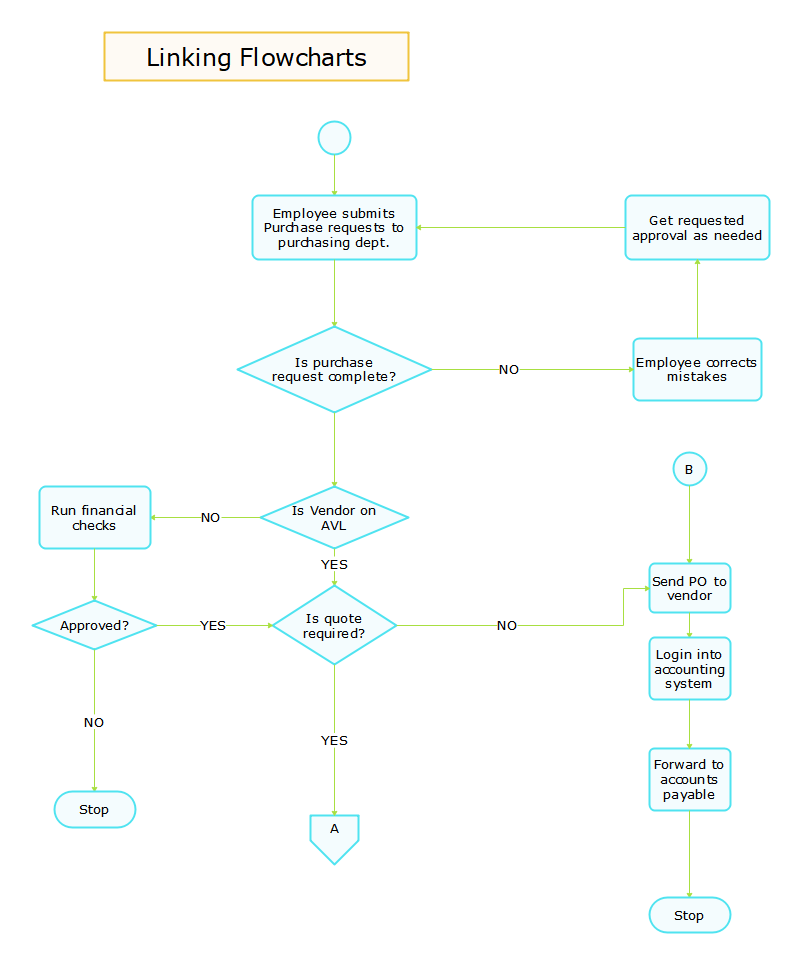 Part 4: Standard Shapes for Creating Flowcharts
When you open a flow chart example in Edraw, the Basic Flowchart Shapes stencil opens, too. Each shape on the stencil stands for a certain step in a process.
A few of the shapes from the Basic Flowchart Shapes are commonly used, which are explained here. For more information , please refer to the expandable link - flowchart symbols.
Start or Terminator: Use this shape for the beginning or ending step of your process.
Process: This shape stands for a step in your process.
Decision: It indicates a point where the outcome of a decision dictates the next step. There can be various outcomes, but usually there are just two - yes and no.
Document: Document shape represents a step that results in a document.
Data: This shape shows that information is coming into the process from outside, or leaving the process. It can also represent materials and is sometimes called an Input/Output shape.
Predefined Process: You can Use it for a group of steps that combine to create a sub-process that is defined elsewhere, often on another page of the same drawing.
Tip: The above Basic Flowchart Shapes are multi-shape with floating Quick Buttons. You can move the pointer over the floating Quick Button to modify the shape quickly. For example, when you move the pointer over the Quick Button of a process shape, you can change it into other common shapes by selecting Data, Document, Decision, Start/End or Subprocess buttons as shown in the figure.
Delay: This kind of shapes represents a waiting period where no activity is done. In Process Mapping, delays are often important as they may result in adding to the cost of the product or simply delaying its production.
Database: Use this shape for a step that results in information being stored.
More Related