How to Create a Mind Map in PowerPoint
Do You Want to Make Your Mind Map?
EdrawMind specializes in mind mapping and concept map. Learn from this Create a Mind Map in PowerPoint guide to learn how-to and get Free templates to help you creating. Just try it free now!
Is it difficult for you to organize your ideas and explain them? It can be easy for you to present your ideas if you make a mind map. A mind map gives ideas a simple and understandable structure. It allows the visual experience of thoughts and ideas. Moreover, a mind map is a diagram that shows ideas, words, or tasks linked together around a central subject. Teachers, students, business people, and others use it to help fast learning through the organization and idea planning.
How would you do that if you wanted to add a mind map to your PowerPoint? Very simple. This article will explain how to create a mind map in PowerPoint.
1. How to Draw a Mind Map in PowerPoint [Detailed Tutorial]
Create Mind Map Using PowerPoint Shapes
It is simple to make a mind map in PowerPoint. Look over the steps listed below to learn how to create a mind map using the PowerPoint Shapes tool:
Step 1: Start PowerPoint.
Step 2: Create a blank presentation or add an existing presentation in which you want to import a mind map.
Step 3: Then include a blank side in the presentation.
Step 4: You must now include a central idea. To do this, click the Insert tab, and select the Illustrations section. Next, click the Shapes drop-down menu and choose a rectangle shape to represent the main idea.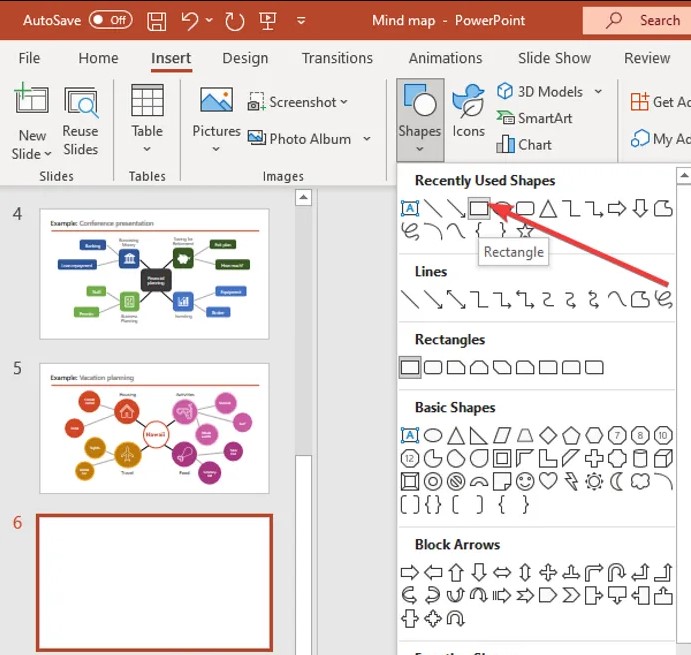 Step 5: On the slide, draw a rectangle, and put it in the center. Enter the main idea by selecting Edit Text from the context menu when you right-click on the shape.

Step 6: Select and insert an oval shape using the Insert > Illustrations > Shapes tool. The shape has been added and represents a sub-idea. Enter the sub-idea by right-clicking the sub-idea node and selecting the Edit Text option. Repeat the previous step with additional child nodes to represent your ideas and add text to them.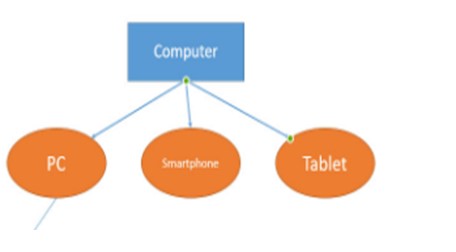 In the "Shape Format" section, you can change the color of the shape or the textual representation of the font added.
Step 7: If desired, add icons to the shape. Create a theme and appearance that are unique. At last, save the presentation with the mind map you created.
Create Mind Map Using PowerPoint SmartArt
Step 1: Open a new slide. Then, add the title for your mind map.
Step 2: Insert SmartArt. The mind map's design will be created using these images. The Horizontal Hierarchy is the SmartArt layout that most closely resembles a mind map out of all the available ones.
Step 3: Navigate to the Ribbon>Insert>SmartArt>Hierarchy >Horizontal Hierarchy.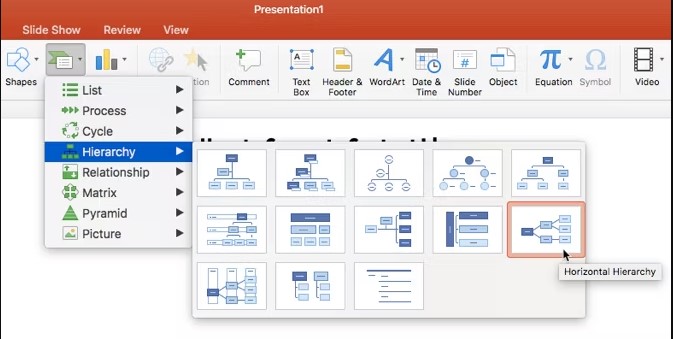 Step 4: Type your central topic into the first (central) box by clicking on it. The main topic will be divided into main topics and sub-topics.
Step 5: The parts of the main topic that the sub-topics fill in.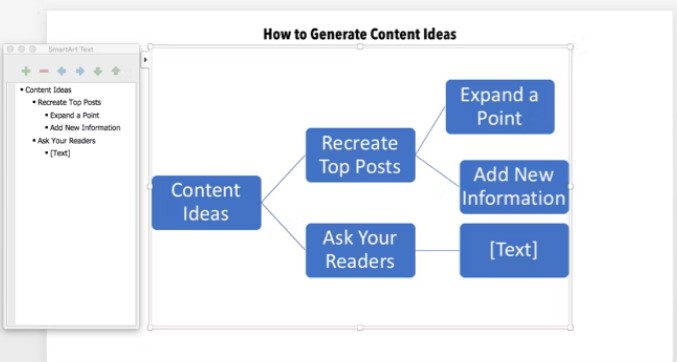 Step 6: To add details and promote or degrade the SmartArt shapes, you can use the SmartArt Text box on the left.
Step 7: Use the text box to add SmartArt Shapes and maintain their hierarchy. By doing so, you can add more topics and subtopics to your mind map.
You can make mind maps that are visually stunning and impress your audience by using the SmartArt Design and Format toolbar.
2. How to Create Mind Maps in PowerPoint Easily?
Creating mind maps using the PowerPoint Shapes tool and SmartArt can be useful, but it is not the best choice. Why so? Because PowerPoint does not have comparable features or tools that make creating mind maps simple.
So, what would be the best way to create mind maps in this situation quickly? Well, EdrawMind offers the best solution by offering unique and useful features that assist you in creating perfect mind maps. This tool is an excellent mind map tool as it gives users control through an easy-to-use interface.
Some more features of EdrawMind:
You can design beautiful mind maps through appealing themes, multiple layouts, and an amazing color palette.
Real-time team collaboration is possible anywhere and on any device with Edraw Mind.
It is simpler for anyone to begin making maps because each type of map has a tutorial and a guide.
You can switch to the Presentation Mode to preview your work and convert your mind maps into slide-by-slide presentations.
Now you know why EdrawMind is the best tool to make mind maps. So, it's time to know how to use it to create a mind map. Let's see the steps explained below:
Step 1: Download, Start and Choose Template
First of all, download EdrawMind and install it. Alternatively, you can use EdrawMind Online. Then, start EdrawMind on your PC and choose a template in the list displayed on the homepage.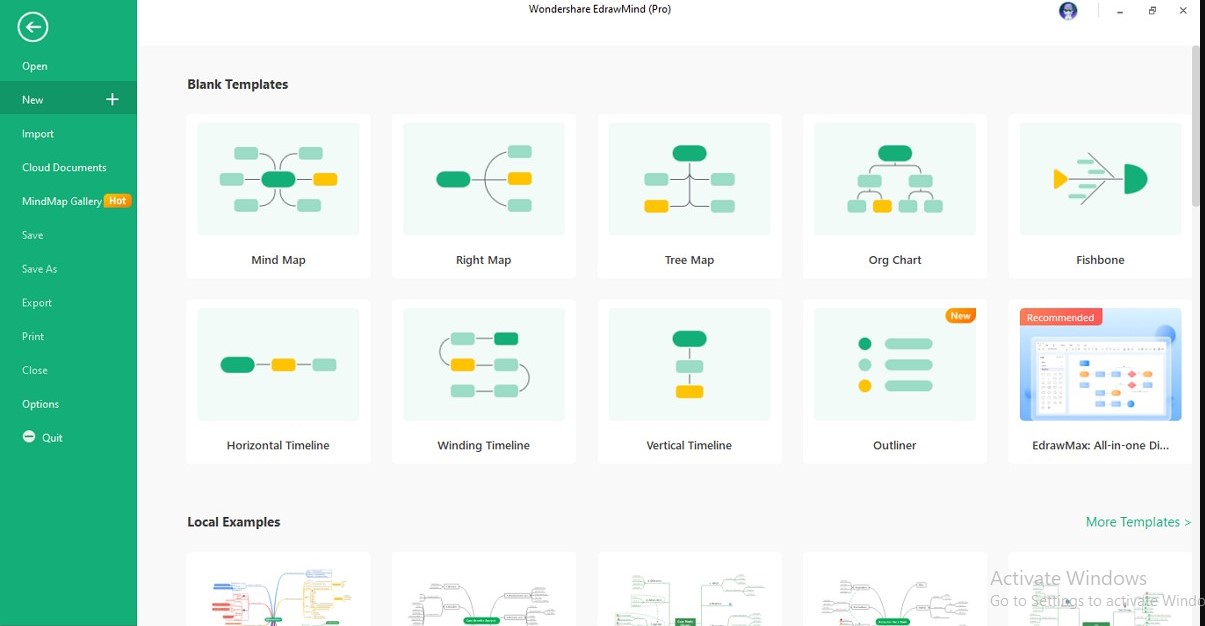 Step 2: Include Main Topics in your Mind Maps
Open a mind map template in the following window and press "Enter" to add another main topic to it. Then choose the "Main Idea" tab. According to your needs, add text to the major topics.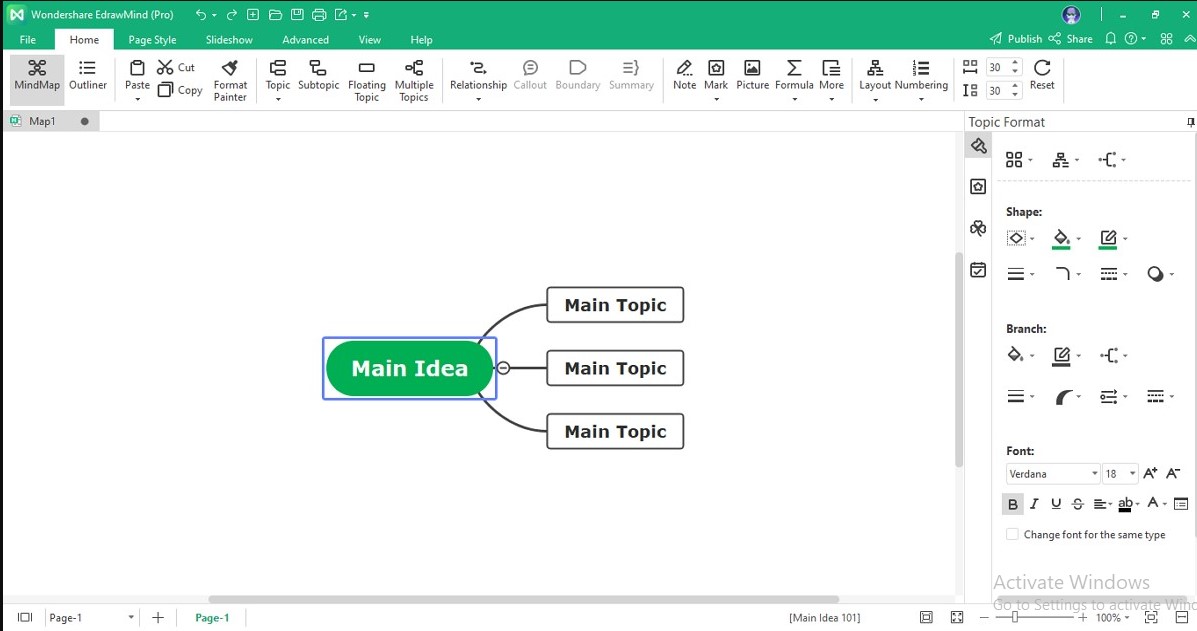 Step 3: Make Customized Mind Map
The primary topic can also have a variety of subtopics. Use the "Tab" key to place your preferred subtopics before any main topic. With the help of the available editing panels, you can change the look, font styling, arrowheads, and organization of the elements in your mind map.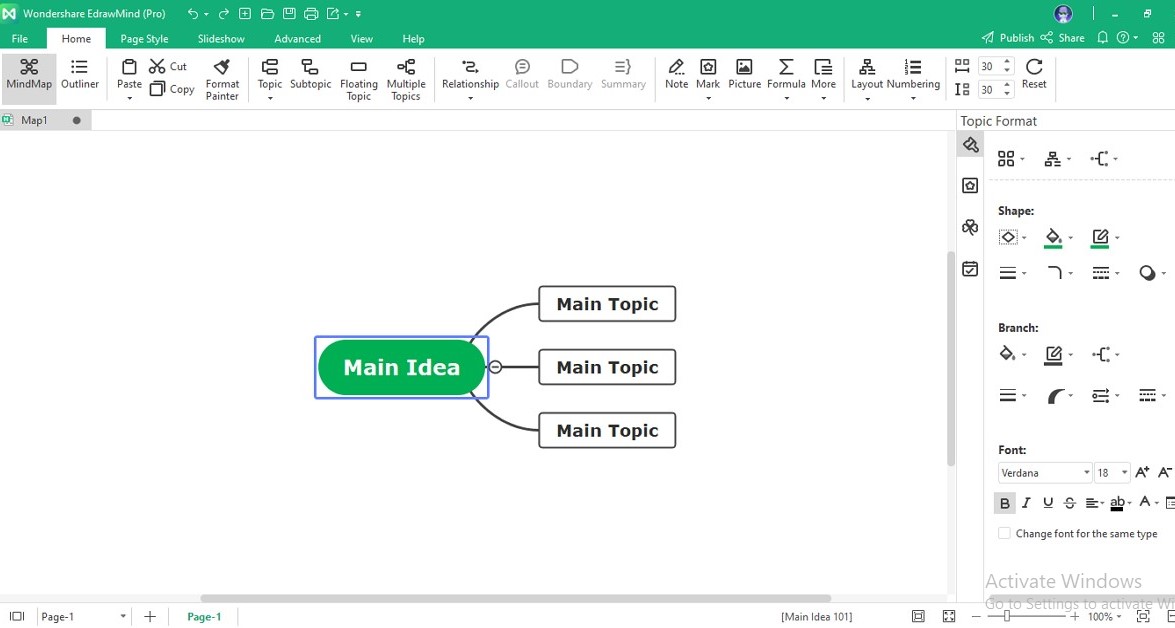 Step 4: Export Mind Map to PowerPoint
When you are finished making a mind map in EdrawMind, go to the "File" tab and choose "Export" from the left-handed panel. For example, to export the mind map as a PowerPoint file, choose "PowerPoint" from the options under the "Office" menu.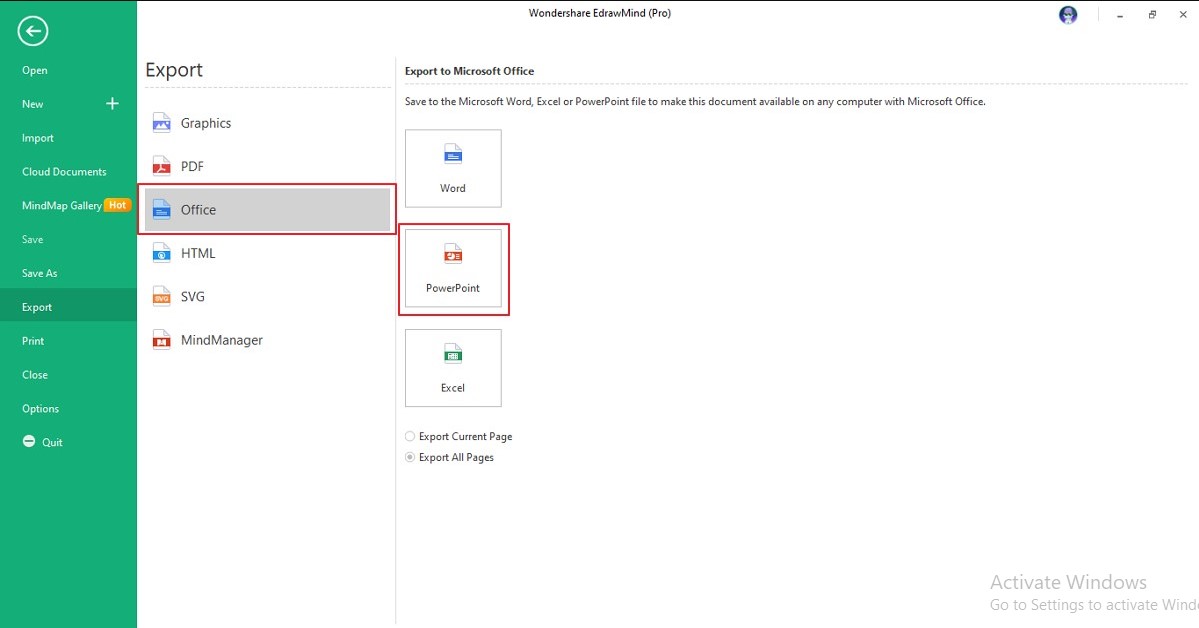 3. Free Mind Map Templates for PowerPoint
EdrawMind has many free mind map PowerPoint templates that can be customized to fit the topic. Because mind maps are based on a concept, each template has a unique meaning to convey to its audience.
Now that you have learned how to make a mind map in PowerPoint using Shapes & SmartArt and EdrawMind, we will explain some free mind map templates for PowerPoint. You can use these mind map PowerPoint templates to create mind maps quickly.
A Twitter marketing strategy is a long-term plan for using Twitter to help a company achieve its objective by choosing content for followers of Twitter.
2. Perceptual Map Template
The template illustrates the different customer perceptions of specific characteristics of a business. Participants are typically asked to arrange goods or services in the template about one another along two or more axes.
3. Computational Thinking Template
To show how computer science has helped in the growth of cognitive skills that are used to solve complex problems across all disciplines, this template is useful.
4. 15 Best Places to Visit In USA Template
This mind map PowerPoint template shows the 15 best places to visit in the USA. With the help of this free mind map template PowerPoint, you can easily visit all the beautiful places in the USA.
5. NIST Cybersecurity Framework v1.1
This free mind map PPT template is useful for organizations to manage better and lower cybersecurity risk. It is based on current standards, guidelines, and practices.
Want to use more PPT mind map templates? If yes, then visit EdrawMind Gallery.
Go to EdrawMind Gallery Now >>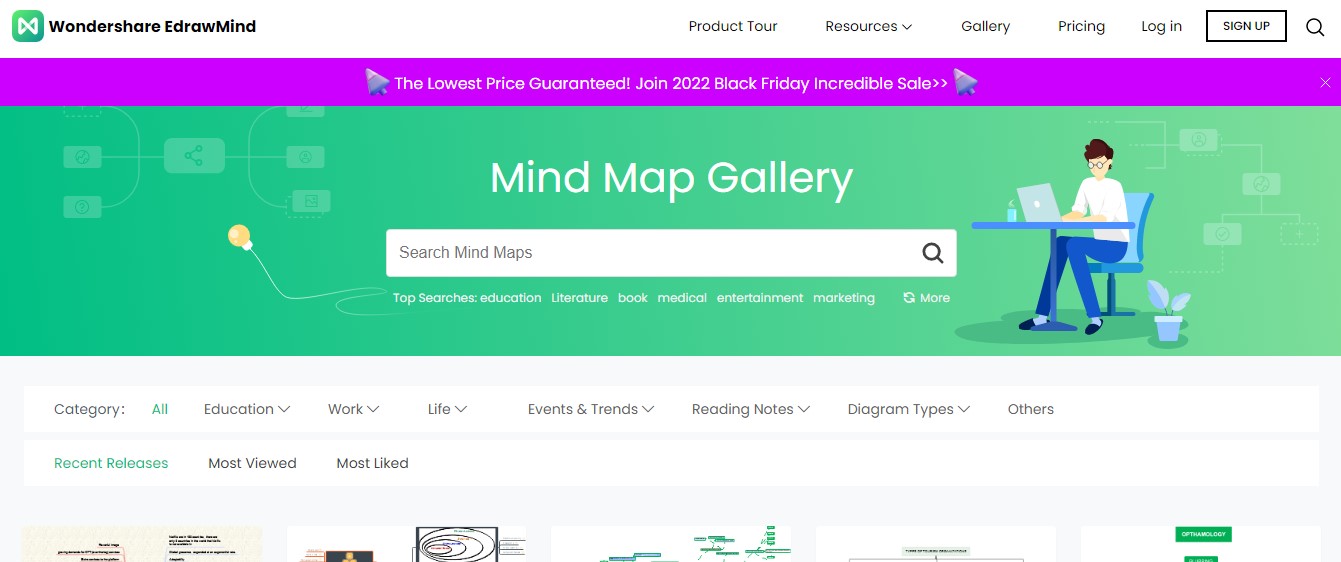 4. Conclusion
In this article, we have discussed how to create a mind map in PowerPoint in detail. We have also focused on EdrawMind, a helpful tool that offers an impressive list of templates to try and an overview of the best PowerPoint method. So, use EdrawMind to create a mind map PowerPoint easily and quickly right now!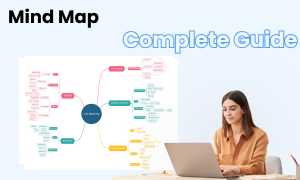 Mind Map Complete Guide
Check this complete guide to know everything about mind map, like mind map types, mind map symbols, and how to make a mind map.