What Is a Graphic Organizer?

A graphic organizer visually depicts relationships between facts, concepts, or ideas. You can easily find it in school because it is a pedagogical tool to provide a visual aid to facilitate learning and instruction. Teachers often use graphic organizers to illustrate complicated concepts to understand them, while students use excellent means to organize their thoughts, especially in writing. Read this article to learn the definition, uses, advantages of graphic organizers, and get inspired by beautiful graphic organizer templates.
Common Types of Graphic Organizers
Sequence charts, KWL charts, spider maps, and Venn diagrams are some of the types. They are usually used in visual learning to enhance thinking skills and improve academic performance on written papers, tests, and homework assignments. Let's see what they are and how to use them.
Graphic organizers are pedagogical tools that express the logic and relationships between items, facts, and concepts in a visualized pattern and help you understand and instruct the connotation of things better. Grid and matrix are much easier to create than other comprehensive visual graphic organizers such as mind maps and various charts.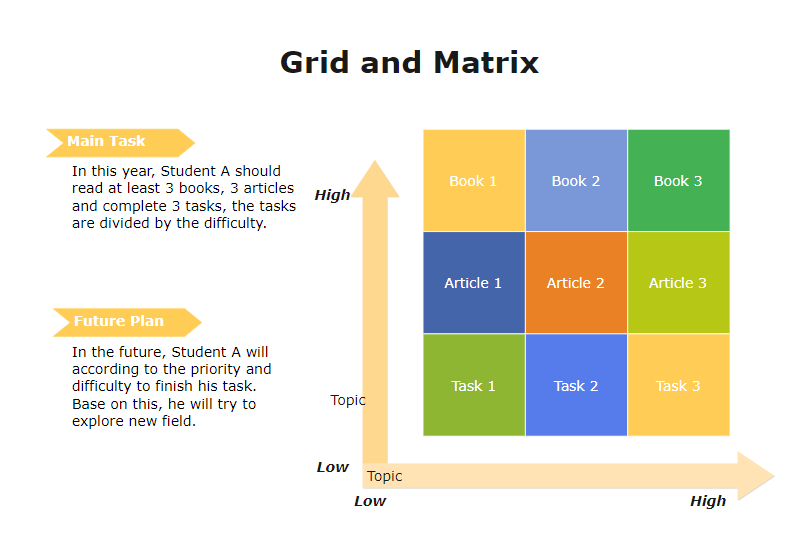 Source: Free graphic organizer examples
As the term "Main Idea and Details" suggests, such a graphic organizer is often an excellent brainstorming and divergent thinking tool. To create one, either with hand-drawn tools or digital software, you need to draw a shape in the center and then draw divergent lines with shapes to put the secondary ideas. For example, if a student is going to give a presentation on how severe environmental pollution, he would write the central idea "Environment pollution is intense in the center shape, with aspects illustrating how the environment is being polluted, such as air pollution, water pollution, and light pollution. If more supporting details are available, he can add more shapes to the secondary level.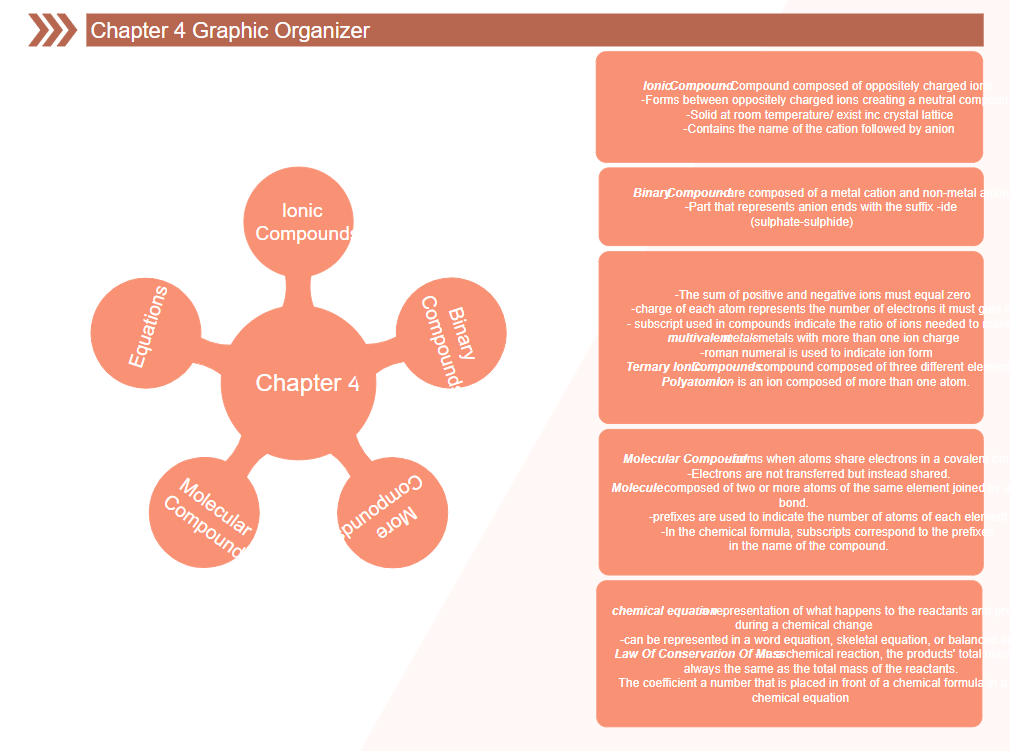 Source: Free graphic organizer examples
If you need to compare and contrast three objects, processes, or events, consider using compare and contrast organizers such as a Venn diagram. This graphic organizer consists of overlapping circles. There are sections of the organizer in which only two circles are overlapping, and there is one section in which all three circles overlap. This last section would include any information that is true for all two headings.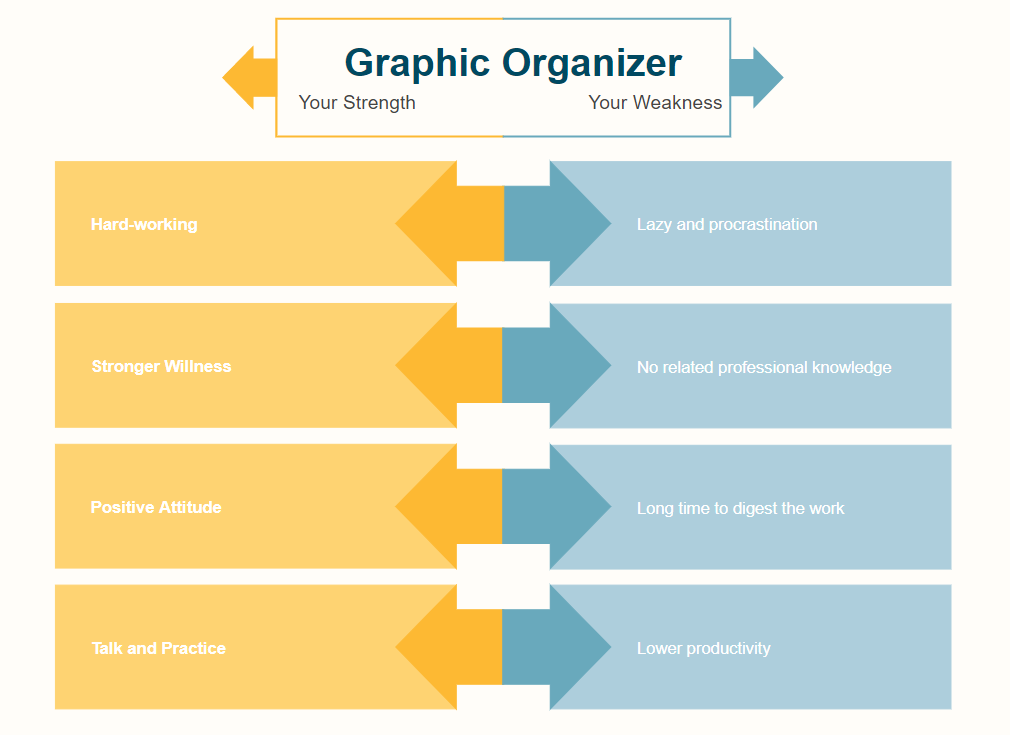 Source: Free graphic organizer examples
Sequence refers to a set of events, actions, numbers, etc., which have a particular order and which lead to a particular result. This graphic organizer looks like several boxes connected by arrows. A sequence chart organizer shows a series of steps or events in the order in which they take place. The leftmost box contains the first event in a chronological sequence, and the rightmost box contains the last event. This graphic organizer is perfect for writing or reading a short story, understanding the flow of a series of historical events, or understanding how flashbacks fit into a novel. Any concept that has a distinct order can be displayed in this type of organizer. It is an excellent tool for teaching students the steps necessary to reach a final point.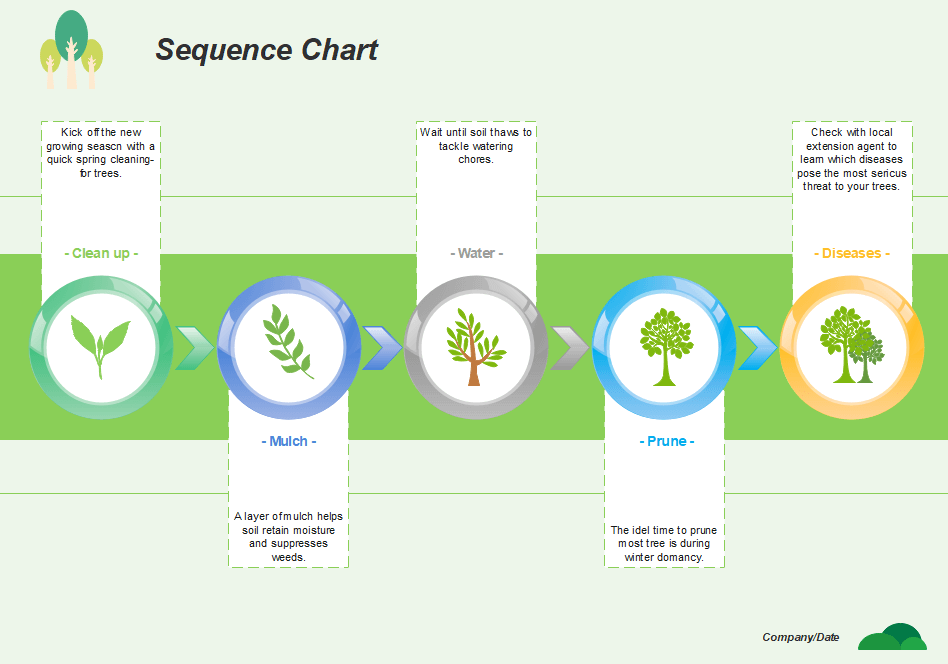 Source: Free graphic organizer examples
A spider map graphic organizer is an organizational tool used to display knowledge in a visual framework that looks like a cobweb. It allows students to organize information from readings and make connections in a meaningful structure. Actually, it looks similar to a mind map, settling the central topic in the center and developing subtopics and further ideas in surrounding branches.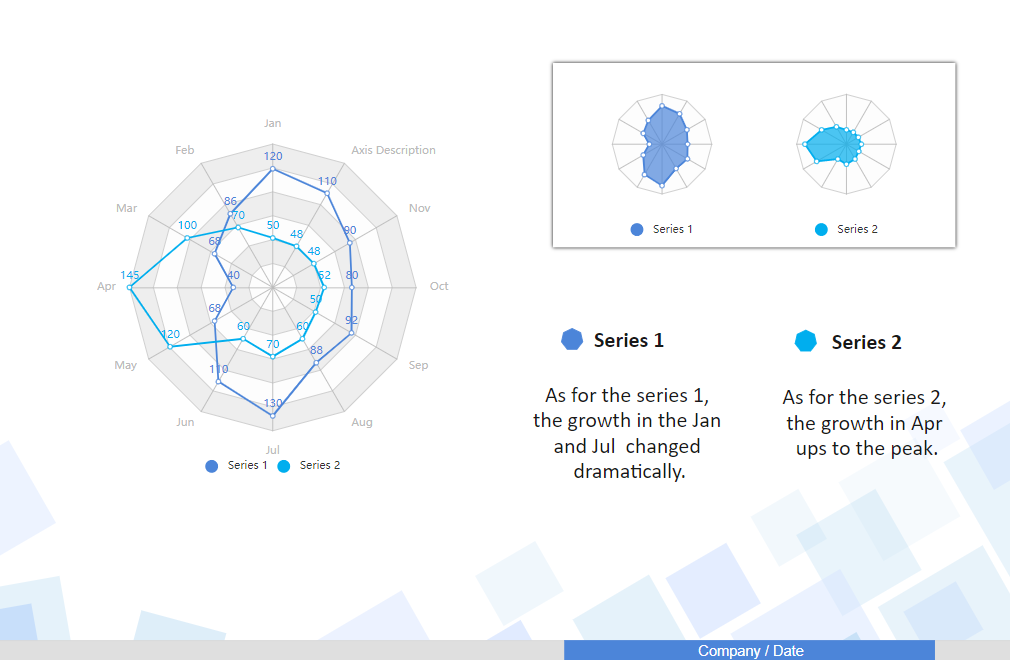 Source: Free graphic organizer examples
A storyboard is a strategy that uses a graphic organizer to help students learn the elements of a book or story. By identifying story characters, plot, setting, problem, and solution, students read carefully to learn the details. There are many different types of storyboard graphic organizers- the most basic focus on the beginning, middle, and end of the story. More advanced organizers focus more on plot or character traits.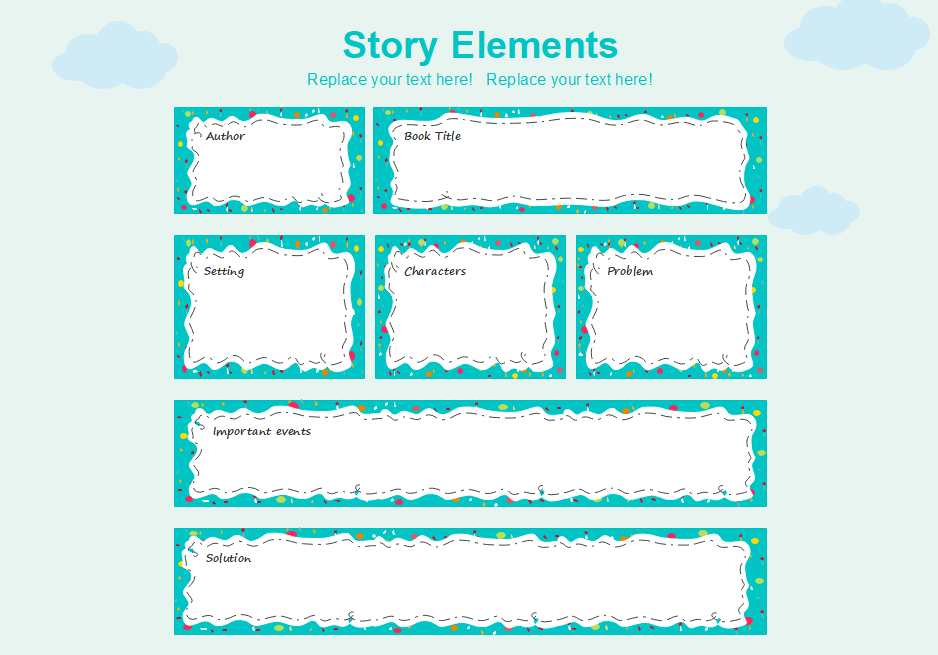 Source: Free graphic organizer examples
A T-Chart might be the simplest graphic organizer for both teachers and students. It's mostly used for comparison by separating information into two or more columns, such as the advantages and disadvantages of surfing the Internet, forming a layout in the shape of the English letter "T". The easiest way to create a T-Chart is to draw a large capital T. Set your title at the top and list facts about the two events in the two vertical areas. Each row in the chart compares one characteristic. You can make T-charts with multiple columns to compare several objects, processes, or events.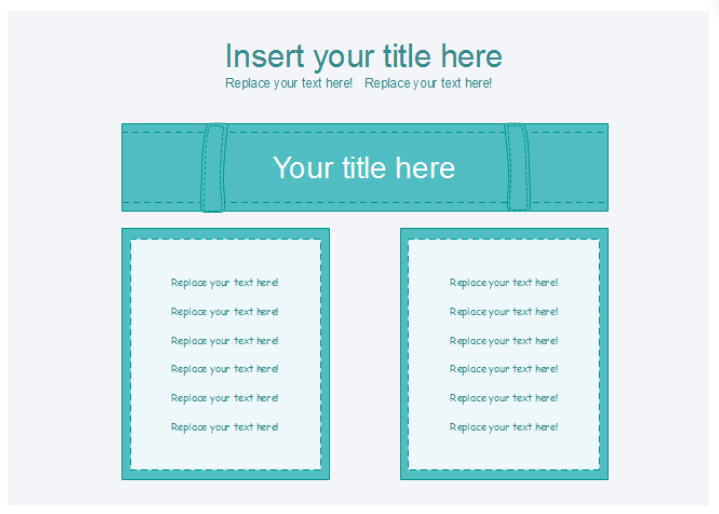 Source: Free graphic organizer examples
The letters KWL is an acronym for what students already Know, Want to know, and ultimately Learned in the course of a lesson. It's used to help guide students to keep their own pace and interest level through a lesson or subject matter. For example, for a class on the sun, students would write what they already know about the sun in the first Know space ("I know it is hot, I know it is in the sky). In the second Want to know space, the students write what they want to find out about the subject ("How many suns do humans have on the Earth? Why does the sun shines in the daytime?"). After the class was completed, in the Learned space, the students write down what they learned about the sun. Through such a KWL chart, both the student and the teacher can easily figure out what the students might have missed and misunderstood.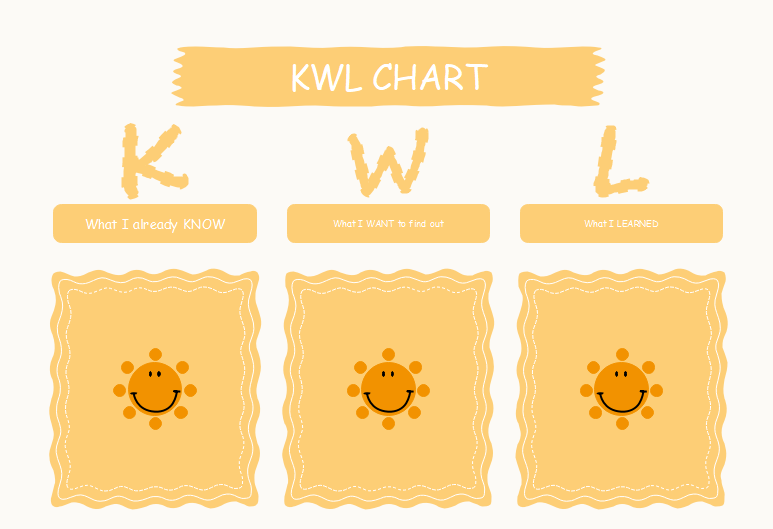 Source: Free graphic organizer examples
Benefits of Using Graphic Organizers
As useful and easy tools that can visualize and organize information, graphic organizers are often used as prompts for students to construct ideas, organize and sequence information, plan what to write, increase reading comprehension, brainstorm, organize problems and solutions, compare and contrast ideas, show cause and effect, and more. What the students need to do in most cases is to fill in the blanks. The ability to color-code thoughts in a picture can help significantly in understanding and remembering the information. Graphic organizers benefit students who use them in the following aspects:
Help students structure the writing project.
Encourage students to judge the pros and cons of making decisions.
Generate, classify ideas easily, and communicate in brainstorm.
Examine relationships.
Guide students to demonstrate their thinking process.
Increase reading comprehension
Organize and compare essential concepts and ideas.
Sequence and break a story into the main elements (intro, rising action, climax, and more).
Disadvantages of Graphic Organizer
Students Get Lazy on Note Taking: As has shown above, graphic organizers make it easy and clear for students to organize concepts and ideas with appropriate structure. In this case, some students may simplify literal note-taking to just a graphic organizer. However, the dearth of comprehensive and detailed knowledge guides might affect their performance in the exam.
Lack of Prompt Feedback from Teachers: For young students, both making a graphic organizer and creating a sensible answer for the graphic organizer can be time-consuming. In a 40-minute class, young students will probably spend 30 minutes drawing the graphic organizer and 10 minutes filling the blanks. If that is the case, the teacher won't have enough time to check and correct a student's work upon completion, thus failing to send the student prompt and valuable feedback on his work.
Tips for Using Graphic Organizers Effectively
The teacher model and guide students on how to make and use the organizers.
Use bullet points and sentence fragments rather than complete sentences to get ideas down and show how they are related.
For complex material, consider teacher-generated organizers and let students fill them partially.
Let students color outside the lines and make sketches to reinforce concepts.
Offer a variety of organizers for day-to-day use to let students get used to using graphic organizers.
You can view big images of the examples by clicking on the magnifier buttons. If there is an example you want to use as a template, simply click the link under the image to download the original file and edit it.
How to Create a Graphic Organizer
Preparational Work
Have a purpose in mind for your graphic organizer before creating it. Each type of graphic organizer is used for a specific purpose, so be sure that you draw the correct one for what you need to analyze or learn.
Usually, we can create a graphic organizer by hand drawing or digital software. To create a hand-drawn one, you'll need a pencil, paper, eraser, ruler, and compass, etc.
As graphic organizers are so popular for education use, teachers are recommended to create digital graphic organizers that support convenient sharing and printing.
Use Professional Graphic Organizer Software
Edraw graphic organizer software is available for Windows, Mac, and Linux. You are allowed to use the built-in templates for free to save time from creating new ones.
With user-friendly and MS-style UI, EdrawMax offers you a quick start in no need of drawing skills. Abundant colors, shapes, icons, symbols, and clip arts make it easy to design an attractive graphic organizer of different usages. Libraries will not limit your inspirations.
You can create a new library of what you need beyond existing elements. Special tools such as pencil tools allow you to draw anything in your mind related to the graphic organizer element by yourself. Create any quick thoughts in your mind freely without constraints to customize your own graphic organizers.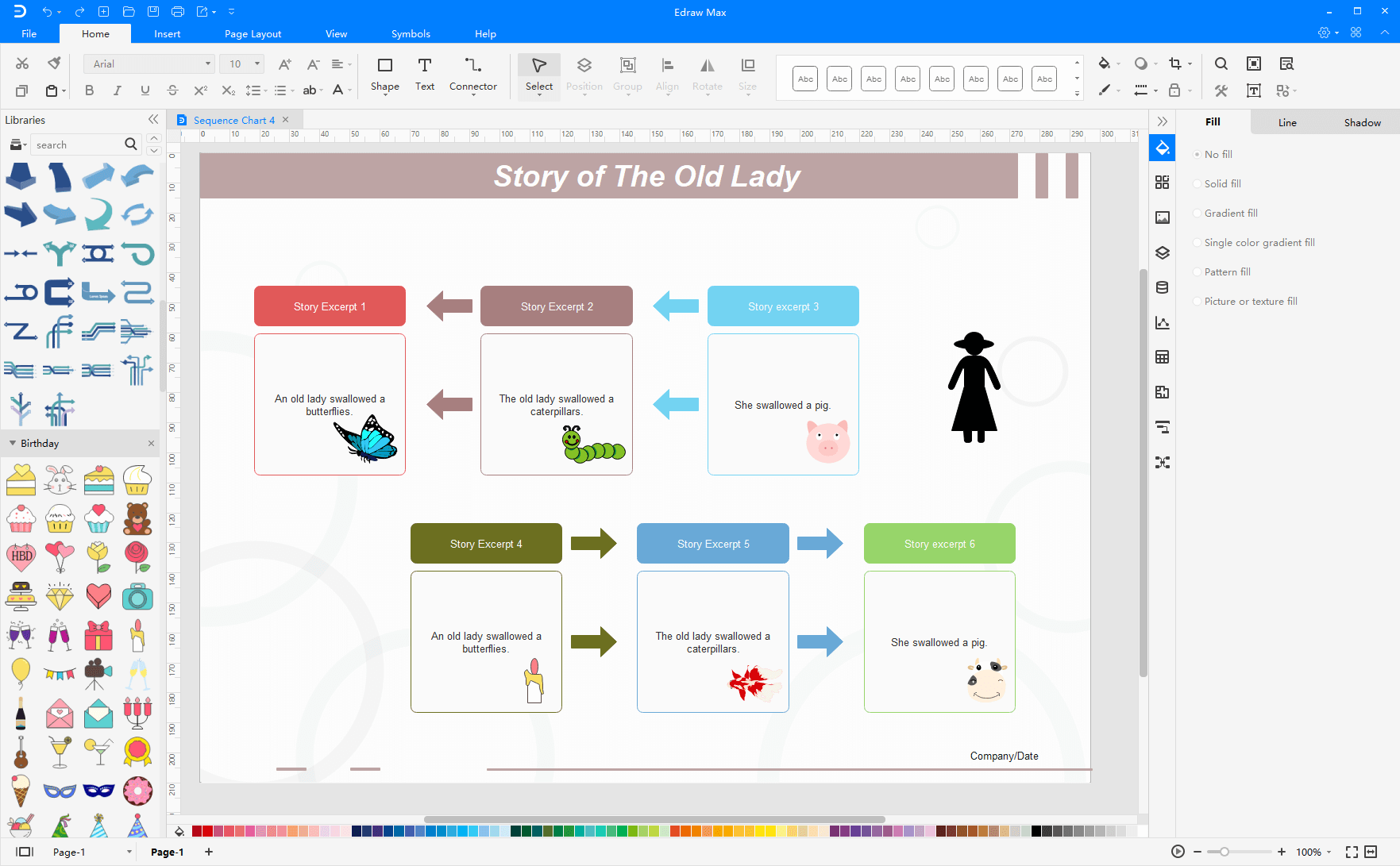 Conclusion
From what has been stated above, you may have a basic understanding of what an organizational chart is. Knowing the types, usage, benefits, and limitations of org charts, as well as how to draw a professional organizational chart, will help you in learning and teaching.
Using visual thinking and learning product, students and teachers create graphic organizers as they brainstorm ideas, organize information, gather research, make visual associations, and identify connections. Edraw graphic organizer maker would be a great choice!