Free Website Wireframe Templates for Word, PowerPoint, PDF
>
Edraw Example
>
Free Website Wireframe Templates for Word, PowerPoint, PDF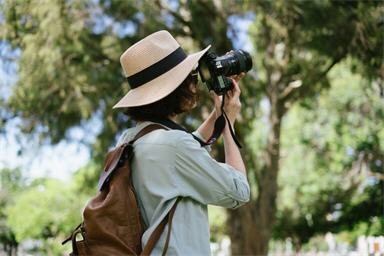 Posted by
Akiko
| 01/27/2021
Edraw offers you a number of ready-made website wireframe templates which you can use in your drawing and free.
Start From Free Edraw Website Wireframe Template
Creating a website wireframe in Edraw is easy. It only takes a few seconds to choose a basic template, insert text and images, and add the finishing touches.
Free Download Website Wireframe Template
To find a ready made template, go to website wireframe templates page and choose the Website Wireframe that best matches you.
PowerPoint Website Wireframe Template
Easy to Create Website Wireframe in PowerPoint
When you finish creating your website wireframe in Edraw, one click on the Export button will turn your drawing into MS PowerPoint presentation.
You need to consider few things when creating a website wireframe.
Word Website Wireframe Template
Personalize your Website Wireframe and Give it the Look and Feel that You Want
In order to customize a template to suit your special requirement, you need to download Edraw and edit it. All templates in the software gallery windows can freely change in color, theme and effect.
PDF Website Wireframe Template
Create Website Wireframe for PDF
All are simple, only clicking on the Export PDF button will convert your website wireframe template into PDF, with no quality loss.
You can view the PDF Website Wireframe Template to view the quality.
Best Wireframing Tool for Planning Your Website
Edraw has proved the best UI mockup tool for website planning. Firstly, it has built in templates for iPhone UI, Windows 7 UI, Website Wireframe, and Website Map, each equipped with corresponding symbol libraries. With these pre-made symbols, tremendous drawing work can be saved. What's more, all the symbols are in vector format, allowing you to modify to your specifications. Secondly, it has a Microsoft-like interface, which is straightforward and easy to use, allowing you to sketch out a prototype of your website quickly and easily. Thirdly, in order to clear up the confusion and increase drawing efficiency, exquisitely-created wireframe examples and templates are provided respectively for each drawing type. Besides, dynamic help is embedded in the program to help instruct the drawing process.
Discover why Edraw is an excellent program to create website wireframe. Try Edraw FREE.