Part 1: EdrawMax: The Best Alternative to Visio
Simply said, EdrawMax provides a user-friendly and powerful diagramming solution, making it an ideal Visio alternative. From thousands of available symbols to tons of editable templates, you can find it all in one place.
EdrawMax is 100% compatible with all the Visio files (like .vsdx and .vsd). With just a single click, you can import a single or multiple Visio files to EdrawMax.
Once the files are imported to this Visio editor, you can customize them however you like. Apart from changing their existing layout, you can add tons of other elements to your design.
Export to Visio (or other formats)
After making the changes, you can directly export your designs to Visio or any other format (like PDF, SVG, HTML, JPG, and more).
More features compared to Visio
What makes EdrawMax the best Visio alternative is the wide range of features that it offers. For instance, it has a wider range of design elements, symbol drawing toolkit, cloud collaboration, custom themes, and numerous other superior features than Visio.
Part 2: Import, Edit, and Customize Visio Files
How to import Visio files into Edraw Visio Editor
Fisrtly, you need to save your Visio files in the formats of VSDX or VSD.
Then, go to File menu, click Import to open the Visio file.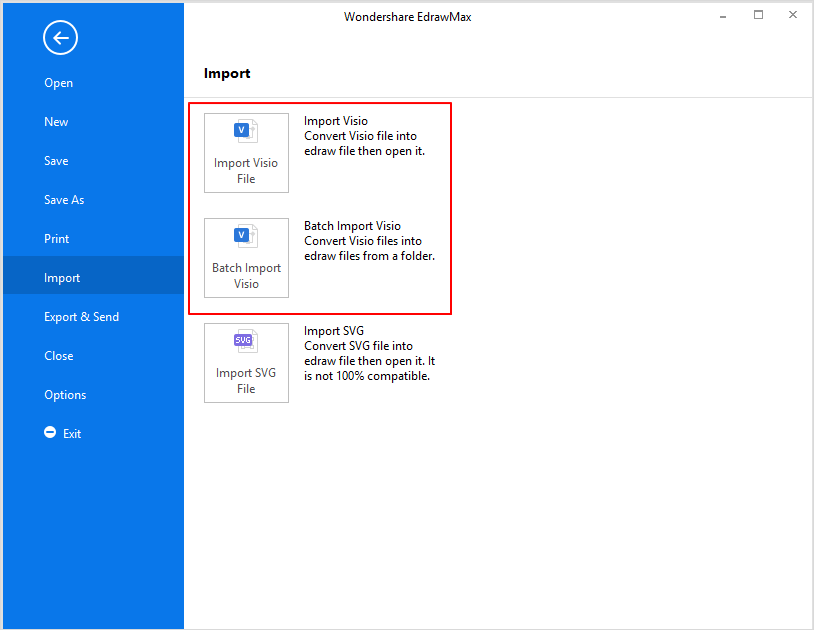 There, you will see the Visio file opened in the Edraw Visio editor. And now you can start to edit your diagram in EdrawMax.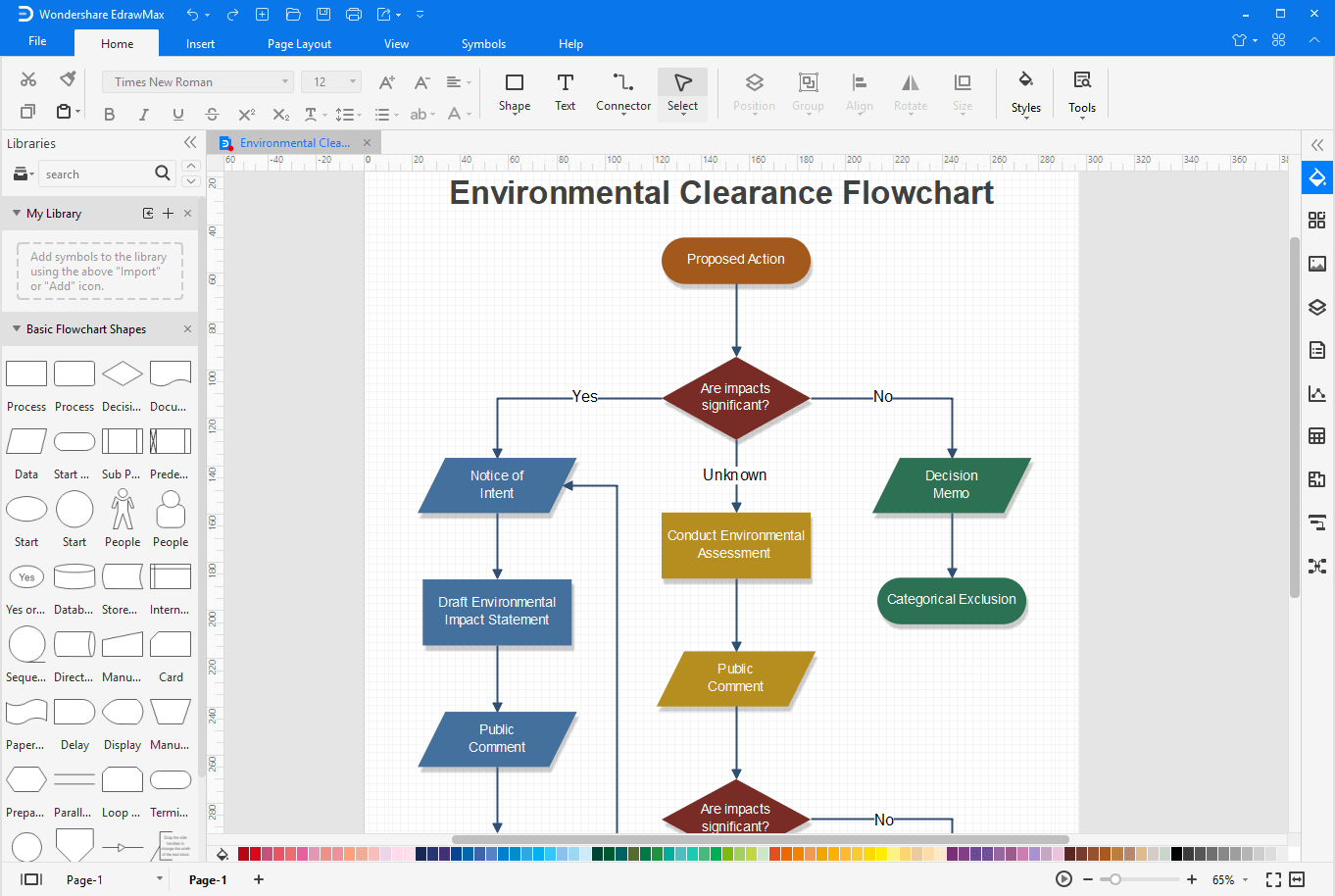 Enjoy this fun tutorial video for how to Create, Import and Export Files in EdrawMax.
How to add, edit, rotate text or shapes with Edraw Visio Editor
One: add, edit text content on a shape
Step One: Select the shape.
Step Two: Type the text.
Tips: go to Home tab and you will find all the options of changing font style

Two: move or rotate text
Click the shape to select its text block, and then hit the Text Block Tool in the Tools group, drag the rotation handle to rotate the text. When the pointer is over a rotation handle, it changes to an arrow that forms a circle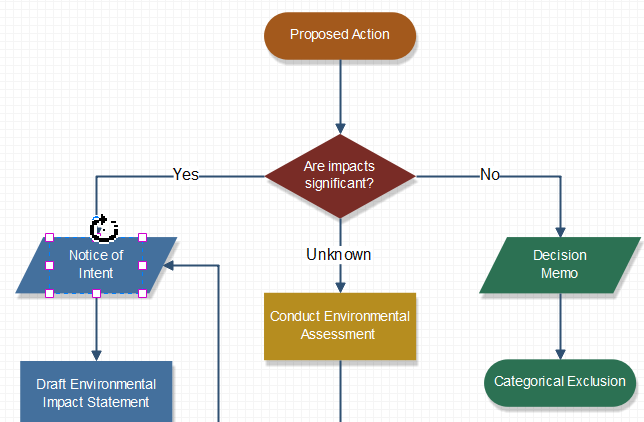 Three: flip or rotate the shapes
Click on the shapes to select it. On the Home tab, you will find the Rotate and Flip options. Just select one you need.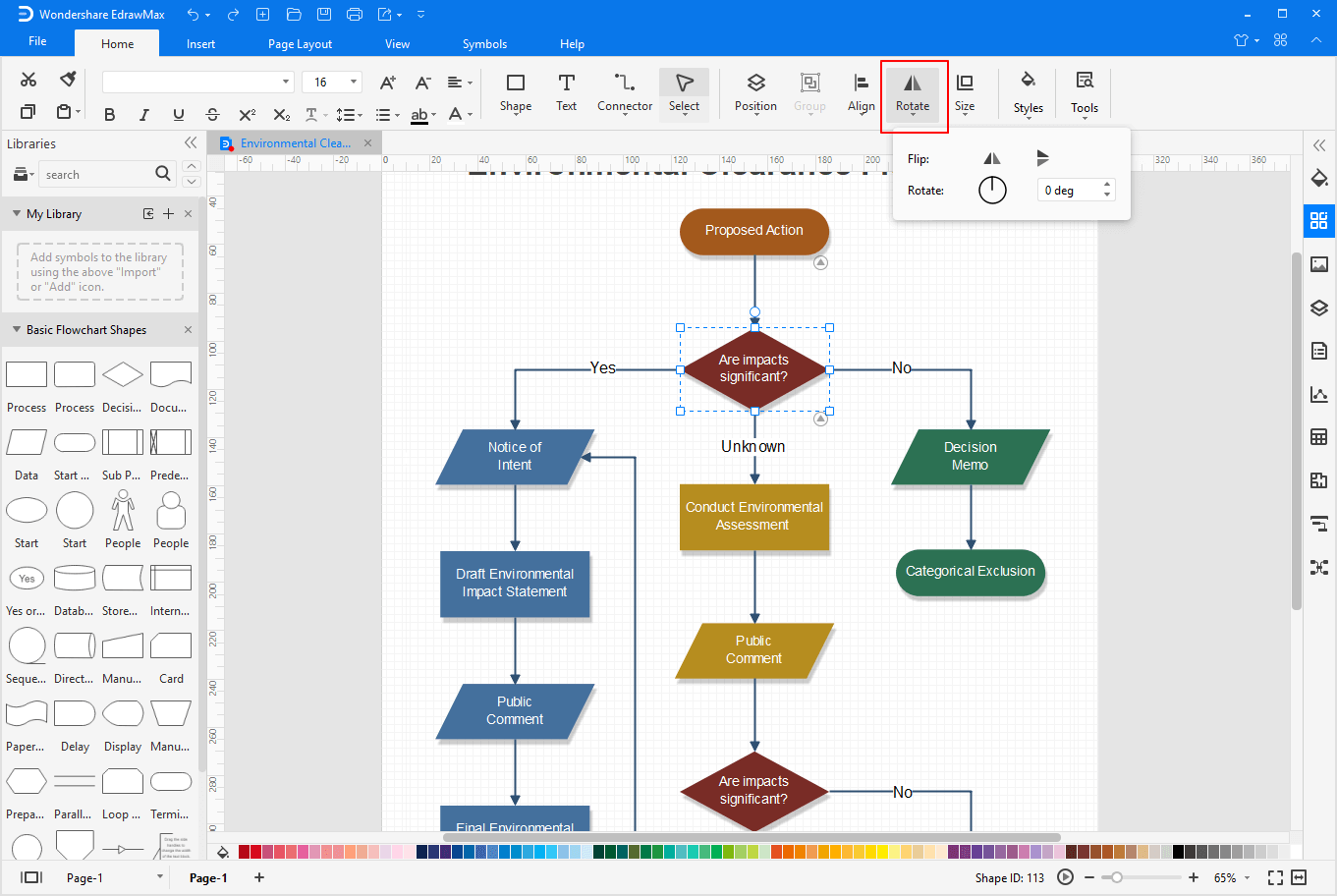 Part 3: What Else This Visio Editor Tool Can Do for You
As you can see, EdrawMax is the best Visio alternative. Though, there are plenty of other features in the tool that makes it more than just a Visio editor.
Endless symbols and design elements
On EdrawMax, you can find more than 26,000 design elements, symbols, and vectors to create all kinds of diagrams.
Readily available templates
You can also explore tons of user-generated designs and professionally-drafted templates on EdrawMax that you can readily use.
Using all the available features of EdrawMax is extremely easy. It has a simple drag-and-drop interface that is super-easy to learn.
EdrawMax is available on all the leading platforms like Windows, Linux, and Max. You can also upload your work to its native cloud and share it with your team instantly.
Not just Visio, you can import and export your designs in tons on other formats such as Office, PDF, JPEG, PNG, HTML, and more.
Free Download Visio Like Software and View All Examples
EdrawMax: a swiss knife for all your diagramming need
Effortlessly create over 280 types of diagrams.
Provide various templates & symbols to match your needs.
Drag and drop interface and easy to use.
Customize every detail by using smart and dynamic toolkits.
Compatible with a variety of file formats, such as MS Office, Visio, PDF, etc.
Feel free to export, print, and share your diagrams.
More Related
Software Feature Comparison Between Visio and Edraw
How to Open Visio® VSDX File without Visio
Visio Network Diagram Replacement