Graphic Organizers for Reading Comprehension

Free and printable graphic organizer for reading comprehension. Offer various eye-catching templates for learning reading comprehension, including story map, 5Ws chart, main idea and details chart, timeline, compare and contrast template, fact and opinion chart.
The Importance of Reading Comprehension
Reading comprehension is the ability to understand the meaning of a written passage. Like learning to drive, reading comprehension is also an essential skill in life. Strong reading comprehension skills increase the pleasure and effectiveness of reading, and it's the prerequisite for acquiring content knowledge. Therefore, the acquisition of reading comprehension skills is critical that students need to develop well in school.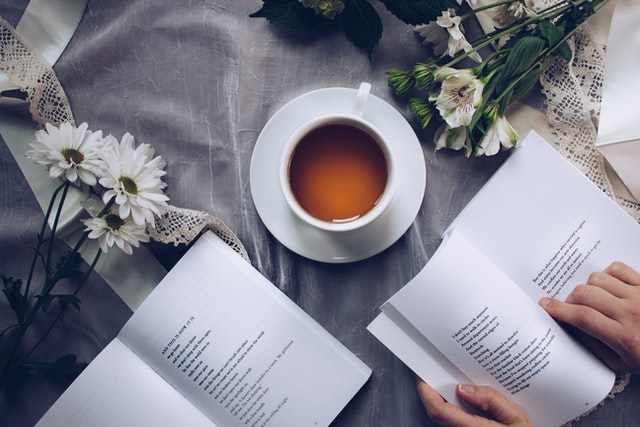 What are Reading Comprehension Graphic organizers?
A graphic organizer is a kind of visual aid to facilitate learning and instruction. Many types of graphic organizers can be used for leaning reading comprehension. For example, a story elements graphic organizer can help students recognize and analyze the essential elements of a story, to help them understand the content and the theme. Also, the 5Ws chart contains five sections with blank areas that students can fill in the details of the questions, what happened, when did it happen, why did it happen, where did it happen, and who was involved. In addition, the sequencing timeline, compare and contrast chart, fact and opinion chart, main idea, and details chart are all effective means to help students improve their reading skills.
Free Reading Comprehension Graphic Organizers Templates
Before using these graphic organizer templates, let's learn the features of them.
Features of the Templates
They are beautifully designed - colorful and cute.
Printable and Editable. If any template is not exactly suitable for your purpose, you can use Edraw to modify.
Two formats are provided - PDF and EDDX.
Template 1 - Story Summary Graphic Organizer
To read a story effectively, students are always asked to conclude the key elements, such as the characters, main idea, setting, theme, etc. This story summary graphic organizer lets students fill in the blank areas of the key story elements, and help them understand the story or passage completely. It's designed with cute graphics like tree, house and stars that students like, which will increase their study interest.
Template 2 - Story Elements Graphic Organizer
Student needs to learn the elements of a story in order to understand and know what is happening throughout the story. This is one of the most common ways to help students practice there reading comprehension skill. Students can record the main elements of a story in this story elements graphic organizer. Click the picture to download PDF or EDDX files.
Template 3 - The 5W's Chart
In order to help students understand a story thoroughly, assign them to complete a 5Ws Chart like below. Complete the chart of who, what, when, where and why. Sometimes you need to add a "How" and make a "5Ws + H chart". The template is editable if you have installed Edraw. If not, a PDF file is provide for immediate download and print.
Template 4 - Sequencing Timeline Graphic Organizer
A sequencing timeline is used to record the major events in a sequential order. It's especially helpful when you comprehend an article that is consist of chronological events. You can write the time in the "cloud" shapes and the events in the squares below the clouds.
Template 5 - Fact and Opinion Chart
This fact and opinion graphic organizer template is prepared for students to differentiate between the facts and the opinions. It's very useful to practice distinguishing between factual statements and opinions, so as to enhance their reading and comprehension ability. You can use this template to present a ppt slide in class.
Template 6 - Compare and Contrast Reading Graphic Organizer
This compare and contrast graphic organizer can be used for students to compare and contrasts stories they read. It's designed with the most common and practical style - two overlapping circles with lines. You can download printable PDF for worksheets or export to PPT file and use as presentation.
Template 7 - Main Idea Reading Comprehension Graphic Organizer
Use this organizer to identify the main idea and important supporting details while reading. Colorful and elaborately designed graphic organizer is your best teaching aid. Save in your computer quickly and spare from searching again next time when you need this kind of chart.
More Graphic Organizers for Reading Comprehension
Wanna find more graphic organizers for reading comprehension? Just download Edraw Graphic Organizer Maker, you will get a variety of free templates.
EdrawMax
All-in-One Diagram Software
Create more than 280 types of diagrams effortlessly
Start diagramming with various templates and symbols easily
Superior file compatibility: Import and export drawings to various file formats, such as Visio
Cross-platform supported (Windows, Mac, Linux, Web)
Security Verified |
Switch to Mac >>
Security Verified |
Switch to Linux >>
Security Verified |
Switch to Windows >>
Explore more graphic organizers for reading comprehension from our graphic organizer template gallery. Using Edraw you can also create personalized graphic organizers on your own.
Graphic Organizer Templates for Writing
Top 10 Mind Map Examples for Students
Download Edraw for More Excellent Graphic Organizers. Try Edraw FREE.