How to Draw Laboratory Apparatus
Know the tools required to complete lab work better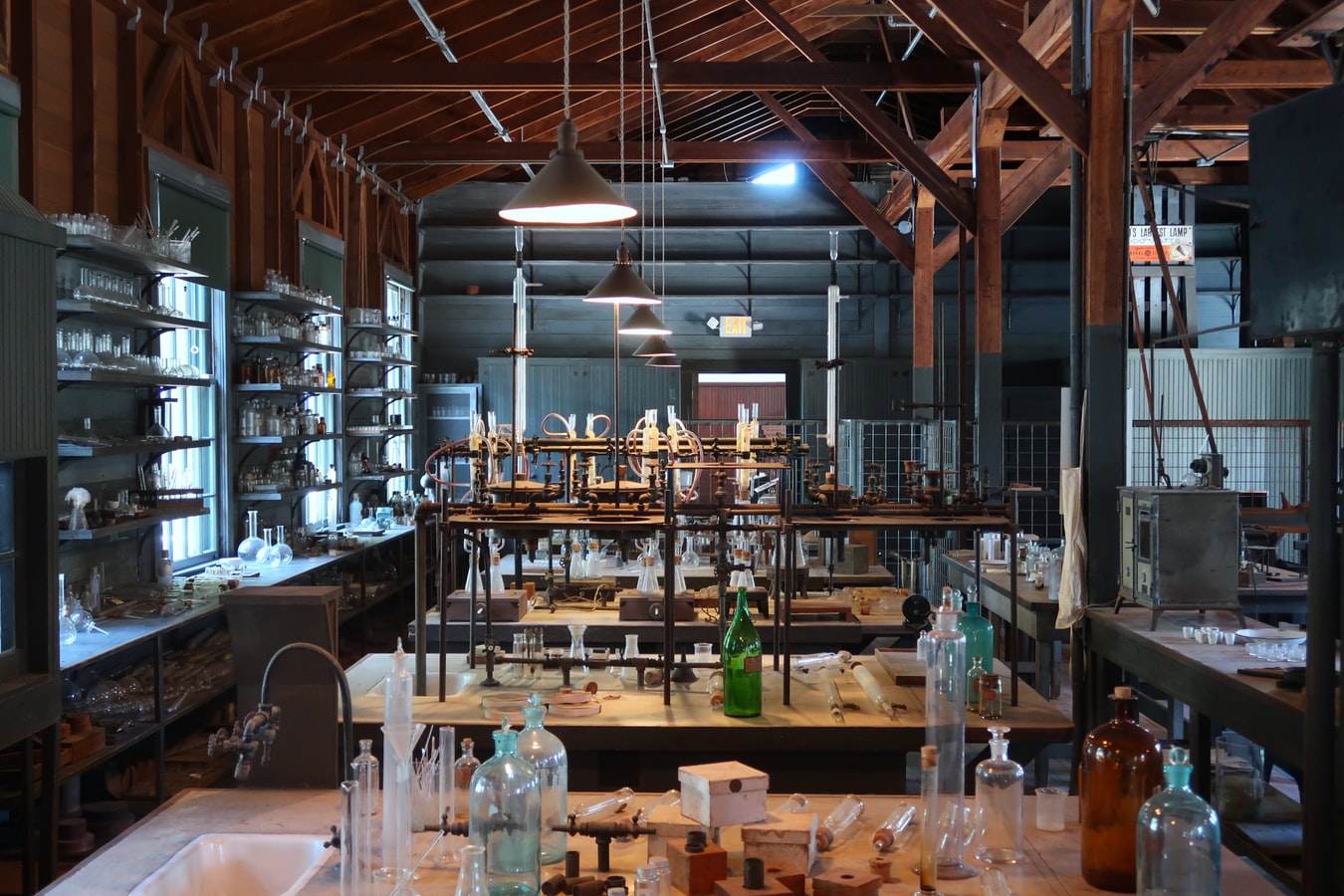 Part 1: What is Laboratory Apparatus Diagram?
Chemistry diagrams are drawn in chemistry to cover a wide variety of things, ranging from diagrams of experiments, to structural formulas of chemical compounds. They are used by students and scientists as part of the documentation process when conducting chemistry experiments.
When it comes to visually sharing one's chemistry findings with the world, there is no better way to do so than with chemistry diagrams. They can also aid in education, as teachers will also use these to convey information about topics to their students. In turn, students can use these to better grasp scientific concepts that would otherwise be near impossible to convey simply by words.
Part 2: How to Draw Laboratory Apparatus Effortlessly?
How to make a laboratory apparatus diagram easily? Using EdrawMax to create your own laboratory apparatus diagram.
Step 1: Open EdrawMax desktop software or EdrawMax web-based application.
Step 2: Navigate to [New]>[Science and Education]>[Laboratory Equipment]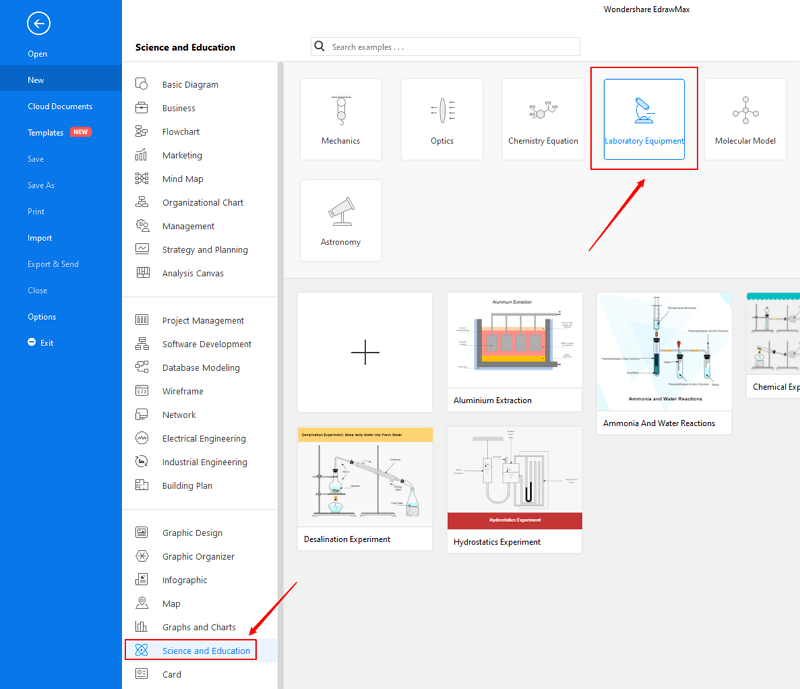 Step 3: Select one laboratory apparatus diagram template to edit on it or click the [+] sign to start from scratch. Also, you can use massive laboratory apparatus symbols and elements from libraries in left menu to customize your diagram.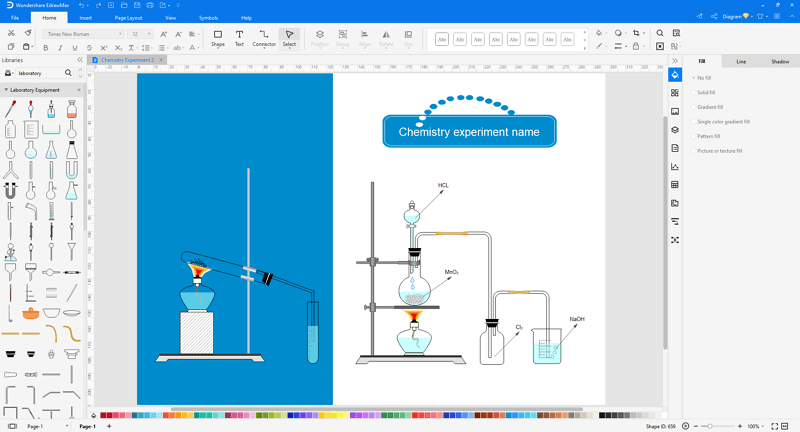 Step 4: Once finished your creation, you can export the file in multiple formats, including Graphics, PDF, editable MS Office file, SVG and Visio vsdx file.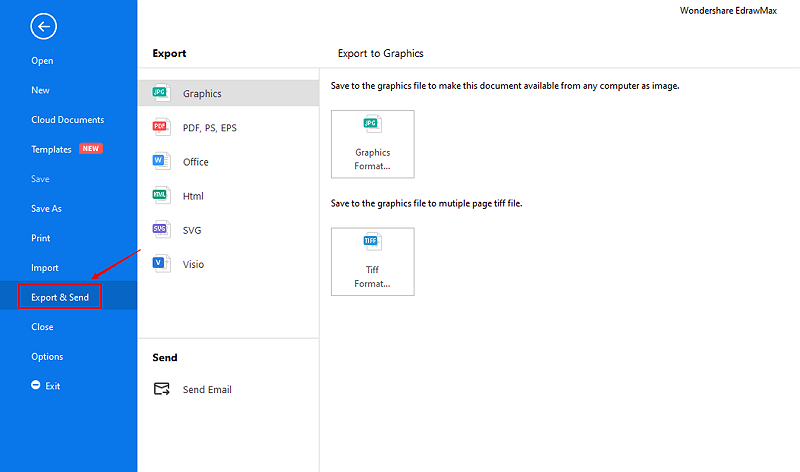 Step 5: Besides, you can share your diagram with others via social media and web page. Or publish your diagram in EdrawMax template gallery to show your work with others.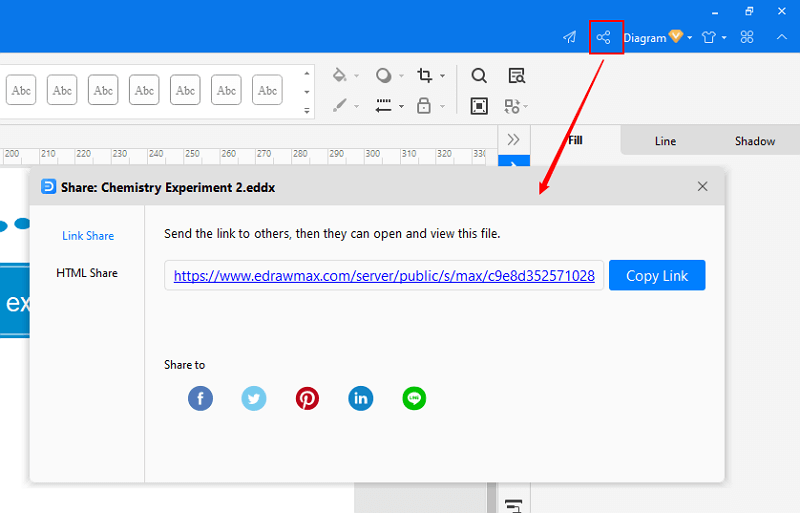 Watch this video to learn more. If the video doesn't play, please visit it at YouTube.
Part 3: Laboratory Apparatus Examples
Example 1: Lab Apparatus List
Example 2: Lab Equipment Uses Worksheet
Part 4: Conclusion
According to this article, there are mainly three parts to illustrate what is laboratory apparatus, to tell you how to create laboratory apparatus diagrams and to show you some laboratory apparatus diagram examples. Thanks to the laboratory apparatus diagram, people can know laboratory equipment better.
EdrawMax is the easiest all-in-one diagramming tool, you can create laboratory apparatus diagrams and any other type diagrams with ease! With substantial laboratory apparatus symbols and clip arts, making laboratory apparatus diagrams could be as simple as possible. Also, it supports to export your work in multiple formats and share your work with others. Get started to create your laboratory apparatus diagrams now!